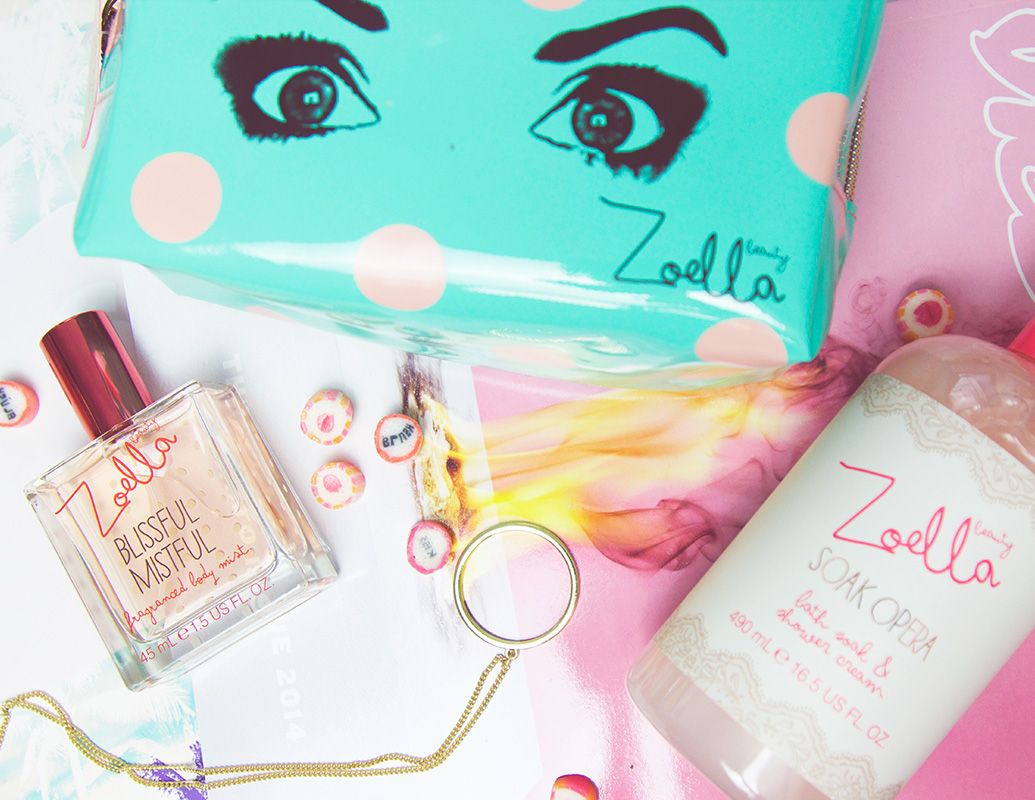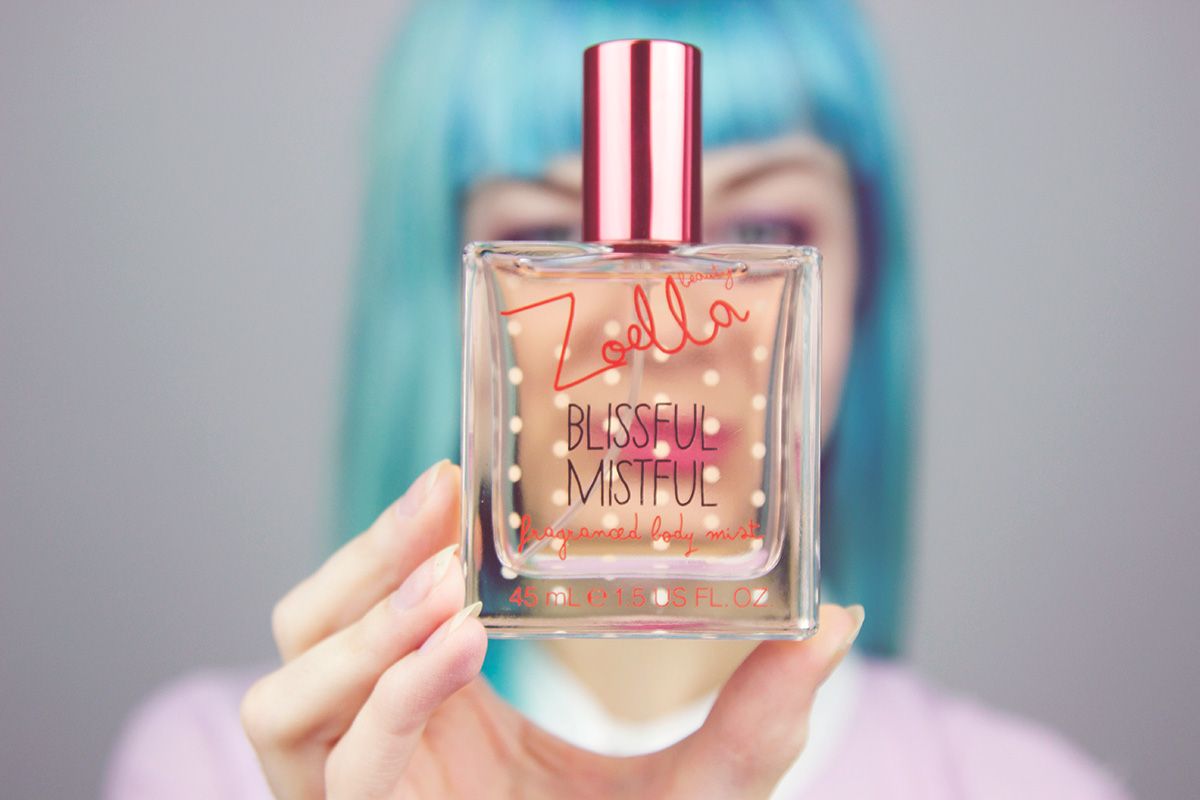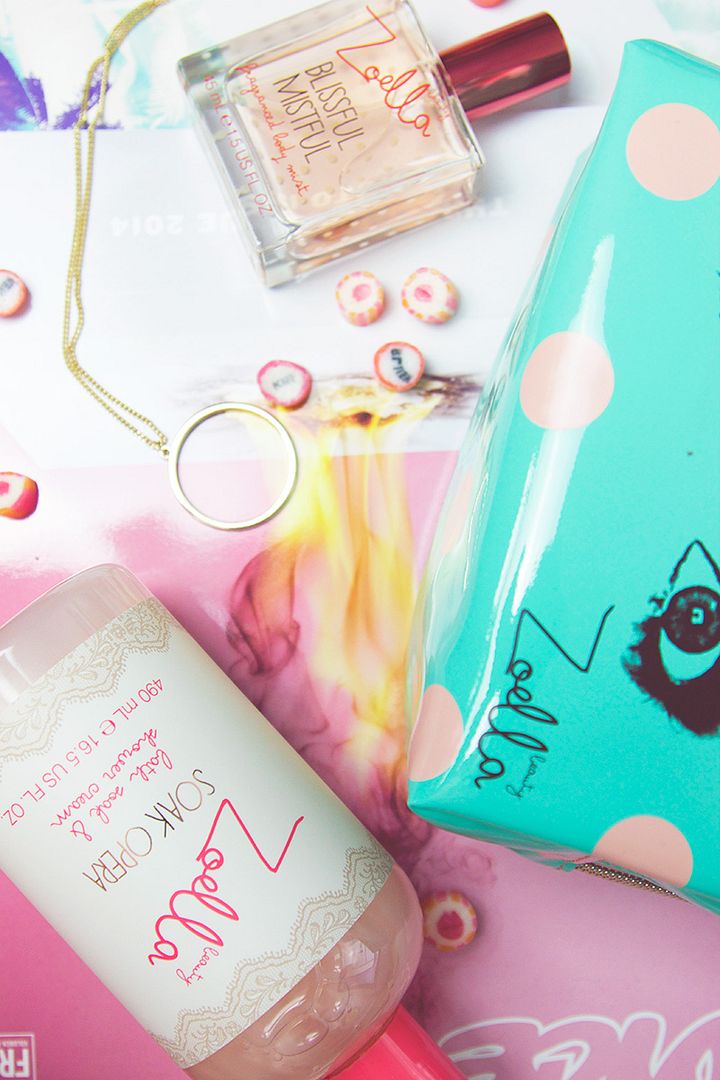 PHOTOS & WORDS: ZOE LONDON
ZOELLA BEAUTY IS A WELL EXECUTED RANGE FOR TEENS AND ADULTS ALIKE THAT WILL FLY OFF THE SHELVES!


FEATURING:


ZOELLA BEAUTY SOAK OPERA BATH SOAK*
ZOELLA BEAUTY EYES PENCIL CASE/BEAUTY BAG*
ZOELLA BEAUTY BLISSFUL MISTFUL BODY MIST*


As time goes on, bloggers and youtubers become even bigger than we ever imagined. We've had beauty by Lauren Luke, brushes by Pixiwoo and lip glosses by Tanya Burr, but this month sees the release of beauty by Zoella – the Zoella Beauty range, which is just so perfect for the age range of her viewers. Last night was the launch party and from the minute I walked in, I was greeted by candy pink balloons, pretty bathtubs filled with rose petals and the whole room smelling gorgeous – due to the Zoella candles burning everywhere. It felt like a girls pamper night that we were all invited to, and I feel like the range perfectly embodies what Zoe's hugely successful channel is about – being that big sister to so many of our young girls.
Zoe had a huge say in the products and it shows, they are her to a tee. I absolutely adore the little makeup bag/pencil case hybrid that comes in two different patterns, one is a peach colour with a guinea pig print on it, and the other is the one I have above, the blue with Zoe's eyes. They're really well sized and will work as either an overnight makeup bag or a school pencil case perfectly. They're £8 each.
In terms of the other products, the most intriguing to me is the Fizz Bar (£5), which is a chocolate bar shaped bath bomb style product, that you can break off into eight bath times. How cute? I've never seen anything like that before and I think it's so unique. I got the Soak Opera Bath Soak (£5) in my bag, and when can you ever go wrong with a cute smelling bubble bath? The Soak Opera smells floral and it's a very soft, delicate fragrance. There's then also the Creamy Madly Dreamy Body Lotion (£5) which has the same scent as the Soak Opera, and is enriched with Shea Butter and Vitamin E for soft skin!
The product I predict will sell the best and will be the talk of teenagers all up and down the country, is the Blissful Mistful Body Mist (£8), that I actually adore. It's not appropriate for young girls to be adorning heavy fragrances on their skin and I really remember my first Body Mists so well, they were a part of growing up and becoming a woman instead of a girl. I think these are so tastefully done and will make a lot of young girls really happy. For me it's a bit too sweet/youthful, but I do use a super sweet Victoria's Secret Body Mist straight after I get out of the bath/shower (I like to just spritz it on my damp skin as i'm drying) and I can see this having a similar appeal.
I think the one that's a little more adult friendly is the Let's Glow candle (£5), that comes in a cute little silver tin and reminds me a fair bit of the Muji candles. It's not heavily teenage orientated, and wouldn't look out of place next to some Cath Kidston/Topshop Beauty products in your average twenty-something home.
Overall Zoe has created a range that is so well executed – I used to work for one of Superdrug's beauty manufacturers, and they always had a knack of making everything look cheap and tacky, that which this is not at all – and it's beautifully designed, pleasant packaging and absolutely brilliant price point means that in my opinion, this is one of the best blogger/youtuber launches yet. I'm not surprised it's already half sold out on Superdrug.com! It'll be in Superdrug stores next week.
What do you think of Zoella Beauty?