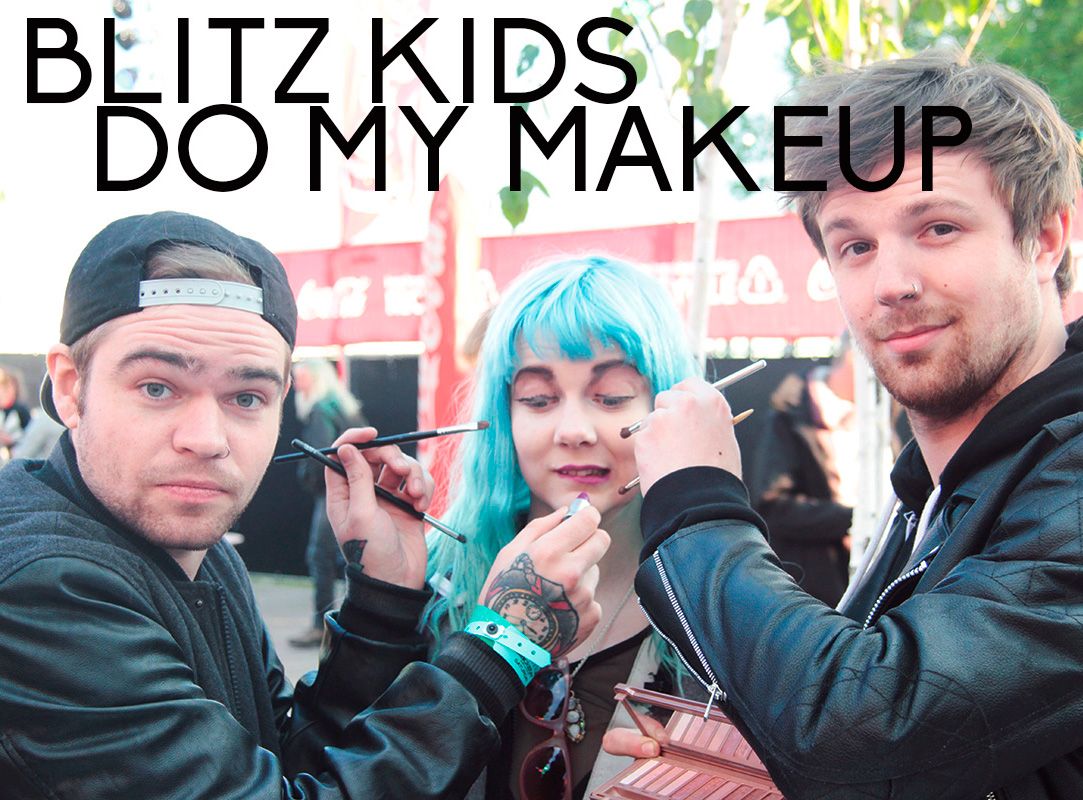 BLITZ KIDS DO MY MAKEUP – THE FIRST IN A NEW SERIES
So last night I popped a new video on my channel (yippee!) and it's the first one of a new series called 'Bands Do My Makeup" which is a kind of twist on the traditional boyfriend/brother does my makeup tag, which is very well loved all up on the YouTube scene. I am always at festivals and interviewing bands and what not and I wanted a way to combine my beauty/fashion channel with the music side of things and what better way than to get some willing musicians a few beers and some makeup to play with! You'd be surprised how many of them can't wait to get involved/painting the canvas – as Joey puts it in the video.
Watch on to see Jono and Joey from British band Blitz Kids get to grips with strangely named makeup, learn how much a Benefit foundation costs and have a little nibble of some great tasting L'Occitane moisturiser.
Don't forget to like and subscribe to my channel if you enjoyed the video – really means a lot to me! Blitz Kids tagged Deaf Havana to do it next but if you want to leave any suggestions of any bands you'd love to see do it I can get working on your faves!