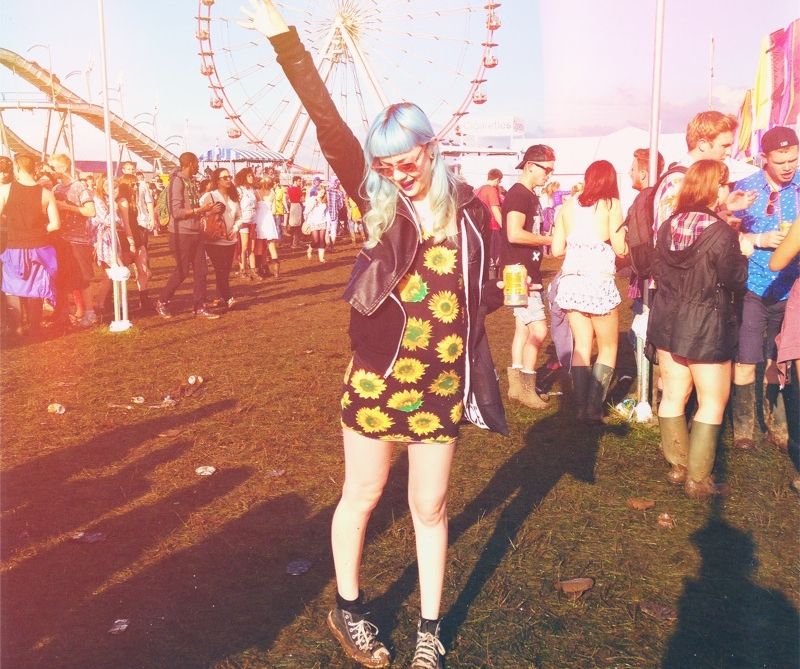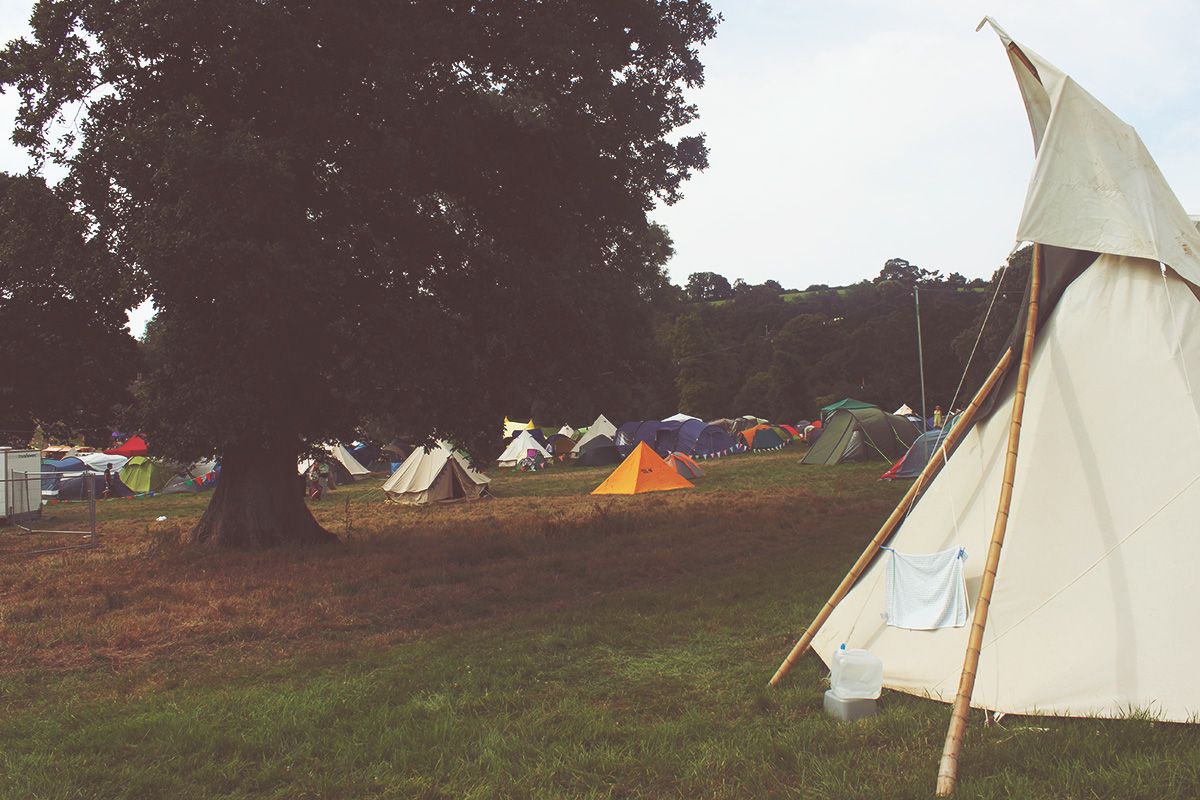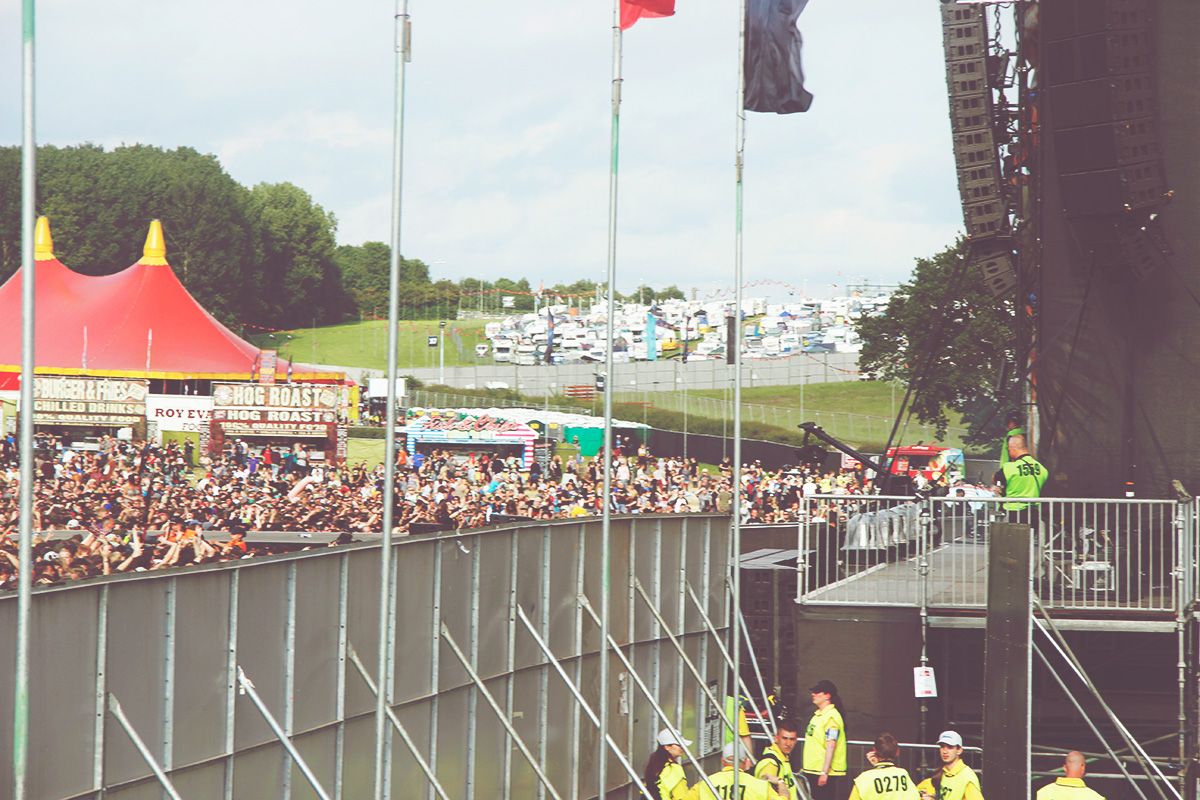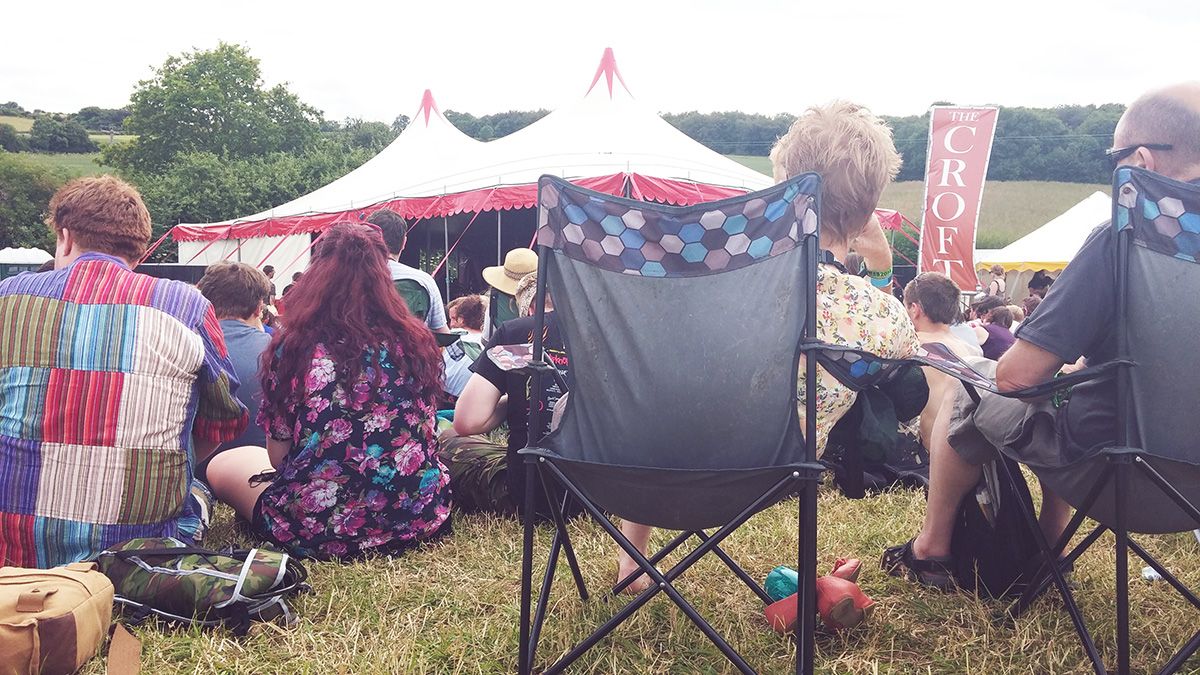 PHOTOS & WORDS: ZOE LONDON
FESTIVALS WERE AN INTEGRAL PART OF MY YOUTH AND THE WOMAN I GREW TO BE. I RECOMMEND IT FOR EVERYONE, AND HERE'S WHY.
Summer is drawing to a close, we're settling into our autumn clothing and getting ready for Christmas as it'll no doubt creep upon us. Our festival wristbands all cut off and popped into our 'memory box' and our rain soaked macs and mud covered boots washed, and in the cupboard ready for another year. I know that Bestival is yet to come, but the sad realisation hit me on Monday that festival season 2014 is now pretty much over. Festivals have now become such a huge part of my life that it got me thinking about how I got into going to festivals, and why they're so integral to not just me, but all of us.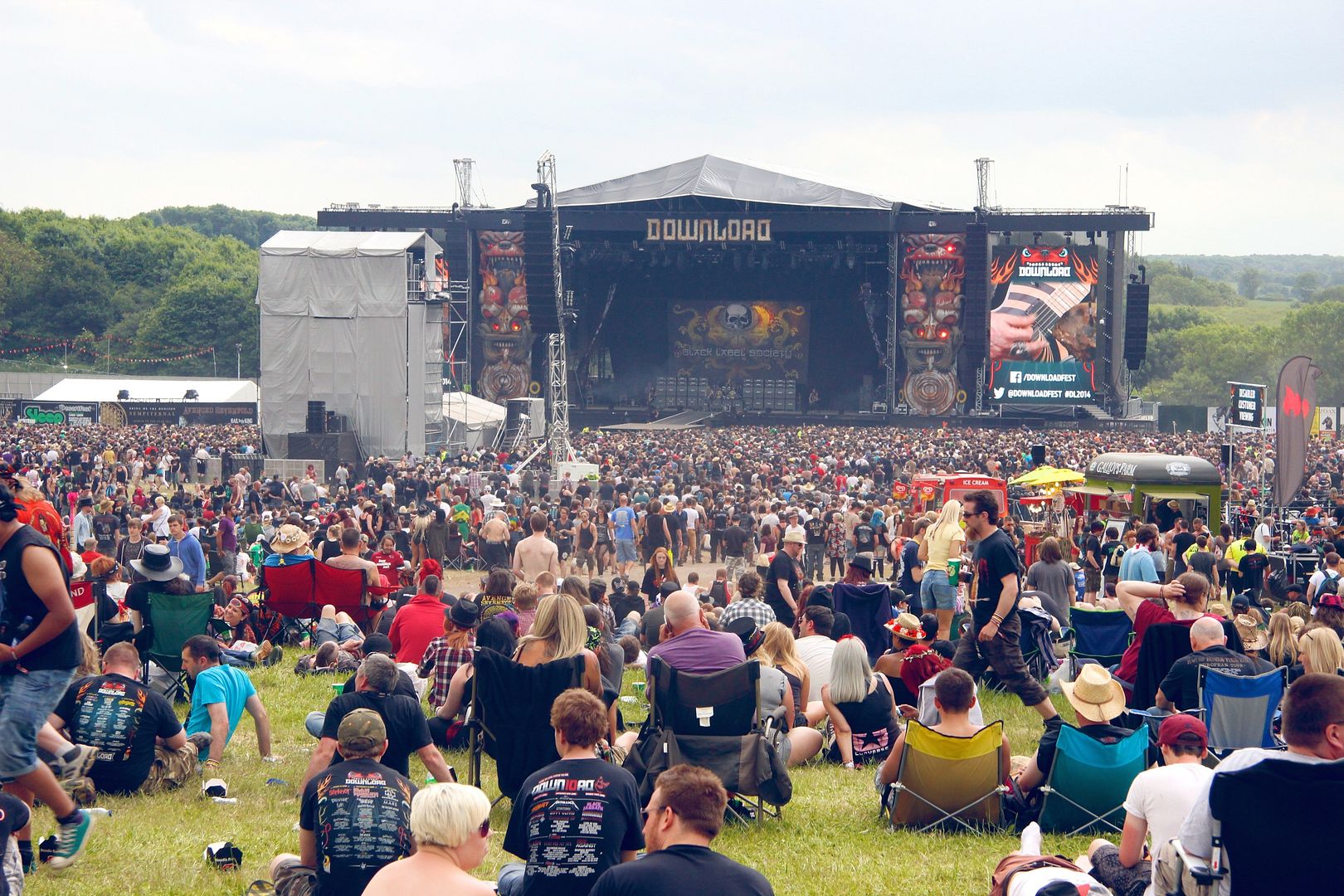 My first festival was Download, when I was just 15/turning 16. I immediately was thrown into the world of fending for myself, having no responsibilities and also pretty much exposed straight up to the 'all day' party culture. Download is a great festival to start out as a kid. I feel on the whole Download has the least amount of almost 'Malia' style behaviour – extremely excessive drinking, sex culture and of course, drugs. While of course this stuff still happens at Download, compare Download to Reading/Leeds, Glastonbury and V, and you're basically looking at the tamer of the lot. Thats why for me it was an amazing place to meet likeminded music fans, have fun and to see first hand what the effect of all that raucous behaviour had on people, as it was happening all around me. I didn't drink a single drop at that Download, I was far too overwhelmed by the whole culture of it to partake in it myself, and if i'm honest – a bit scared of being on my own.
The important thing I took from all that was the confidence to be grown up and alone. It's hard to stick with your mates the entire time of a festival, you get split up, its just in the nature of it. You might wanna see a different band, you might just lose each other in the crowd, but you will end up on your own. At the age of 15, I only had a crappy little mobile, and of course, there was no signal. I quickly learned to grow the confidence to be alone in a huge place like that, and to look after myself responsibly. I firmly believe that if it wasn't for that year at Download, I would not be the happy, confident and go-getter girl that I am today, and I may never have become a blogger because of it.
Seeing a band in a festival is so different to seeing a band in a venue that sometimes it's incredible, and sometimes it's awful. The key point is that the experience is incomparable, and being in a field with thousands of other people is always the best way to watch anyone, whether the sound is awful or not. It's absolutely hilarious, amazing and eye-opening, and you have to do it once in your life.
We're very fortunate in this country that we have a huge festival culture, with hundreds taking place each year and a couple new ones popping up every year, it's an ever growing industry that makes it easier and easier for young people to get involved in. It's also easier than ever to go in your older years, late twenties early thirties – even later, why not! There's so many from small garden party type affairs to obviously the biggest of them all – Glastonbury.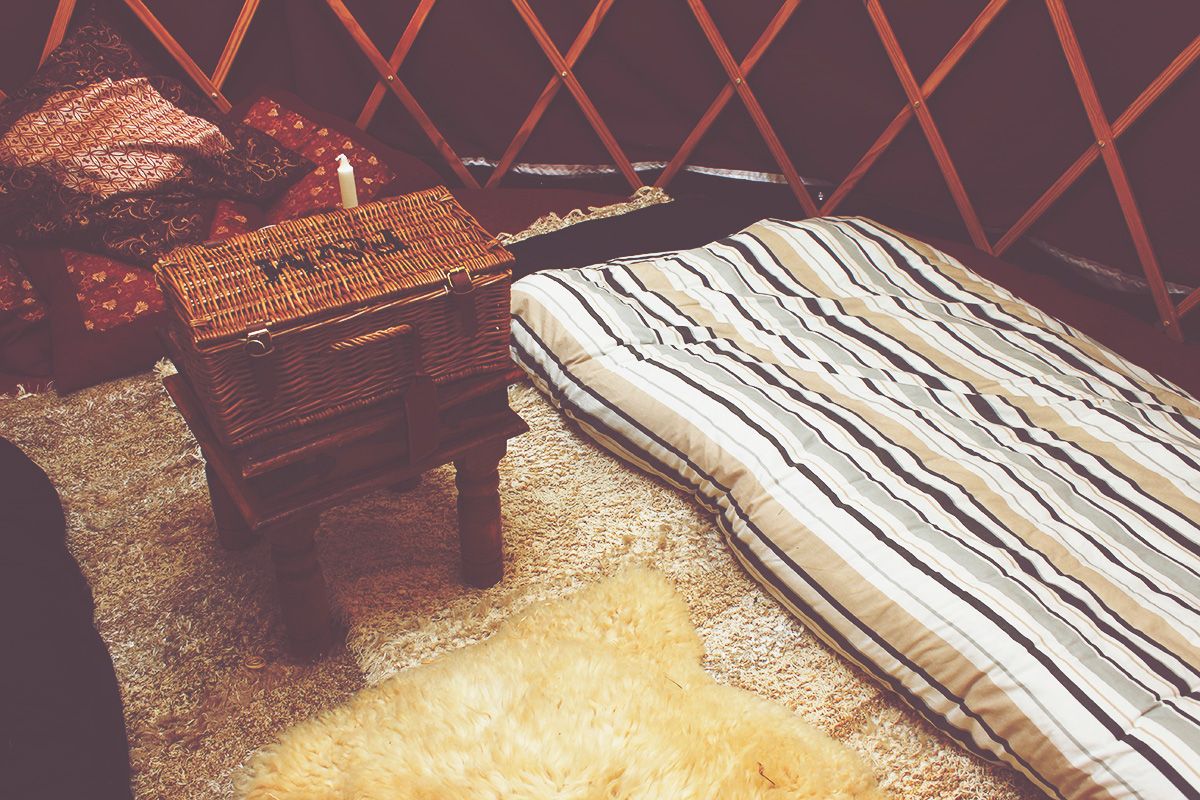 So what will you learn from your time at a festival? Well you'll quickly make new friends, grow more confident in being around new people, and you'll learn how well you deal when stripped bare of all your home comforts. You might think its a huge hassle to do a festival but it can be really luxurious. Stay in a hotel, a luxury yurtel, or even a little hut that they have on sites these days. If you are older and don't want to camp with the raucous teens and don't want to miss the night experience by staying in a hotel, camp in the family campsite, or the guest area.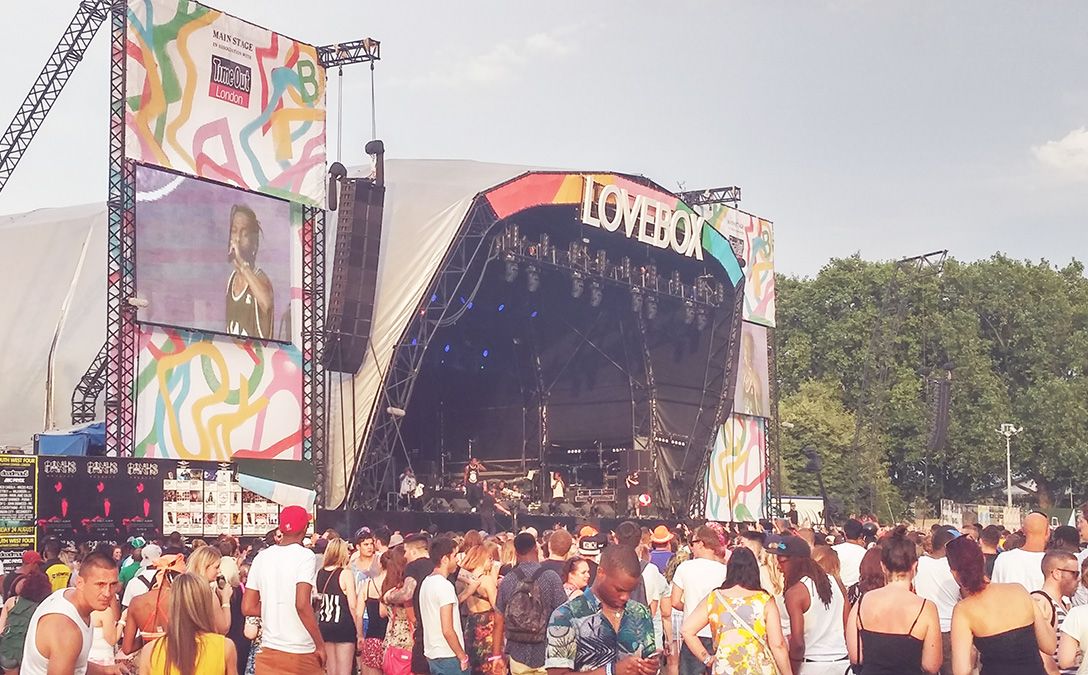 You become free at a festival. Free of all worries, all stress, all pressure. You become free to express yourself however you feel, through clothing, hair and makeup. It's a huge field, where anything goes. Absolutely no one bats an eyelid or judges you for having bold and bright hair, or neon eyeshadow or heck, even wearing a giraffe shaped onesie all day! The freedom you feel from being out there and feeling totally at one with the festival is incomparable, something i'm yet to find a match for. It's not like being on holiday, it's like a little portal into a music dimension that only pops up once a year, and you need to be there to feel it. You can tailor your festival experience to be as wild or as tame as you like, and absolutely no two people have the same festival – that's why it's such an amazing thing to be a part of.
You meet people you never thought you would, and you let all inhibitions go out of the window. Say yes, dance around, henna all up your arms and paint your face pink. You can let go of who you have to be in your 9/5 and you can obviously take it to excess but you can keep it tame and personal.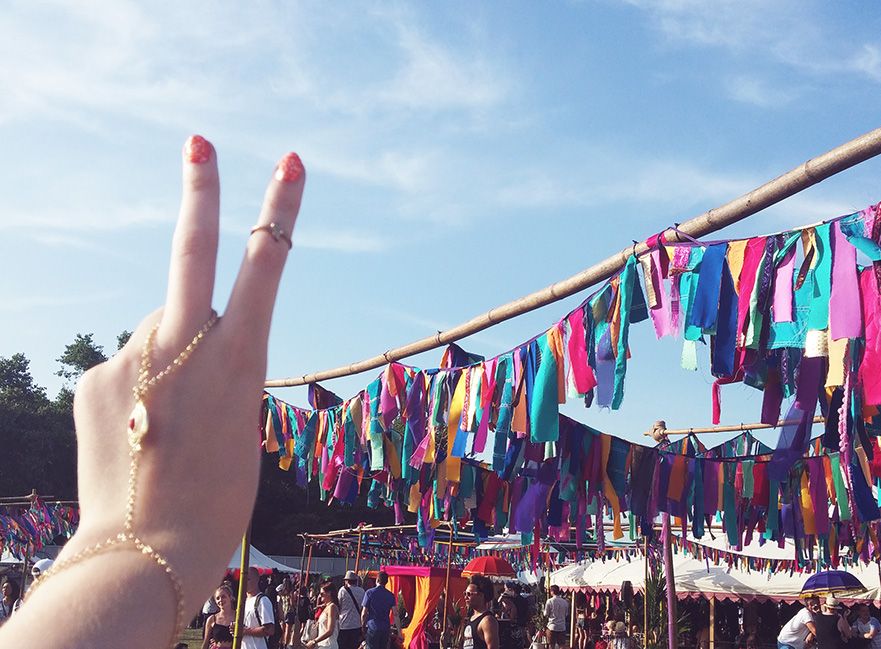 Don't ever be put off by stereotype or media. They tell us that Glastonbury is a festival for hippies and druggies. Not at all! Glastonbury can be as mainstream pop, as underground rock, as unique country music or no music at all as you like! Glastonbury is also perfect for couples, families with kids and everyone and anyone inbetween. Chances are if you're not into any of that, you'll never see any of it all weekend at all because the site is so big. The one thing that goes round and round again is that Reading and Leeds are a GCSE results party for 16 year olds. Reading has always been marketed at teenagers, so the crowd are young, for sure. This year at Reading I experienced a pleasant, fun and friendly atmosphere away from the Magaluf teen. It can be done, if you make it your way. Port Eliot festival for example was something i thought would be stuffy and middle-class, but we made it our own. In fact it turned out to be one of the highlights of my Summer! Go in with an open mind, leave with your mind opened.
I can't imagine my life without a festival in it, and after smashing twelve different festivals this Summer, i'm ready for a good Winter hibernation, but I sure am ready for 2015 already. Make it your year. I see so many comments on all my festival posts like "oh I wished i'd gone!" and i'm telling you now = go. You won't regret it.