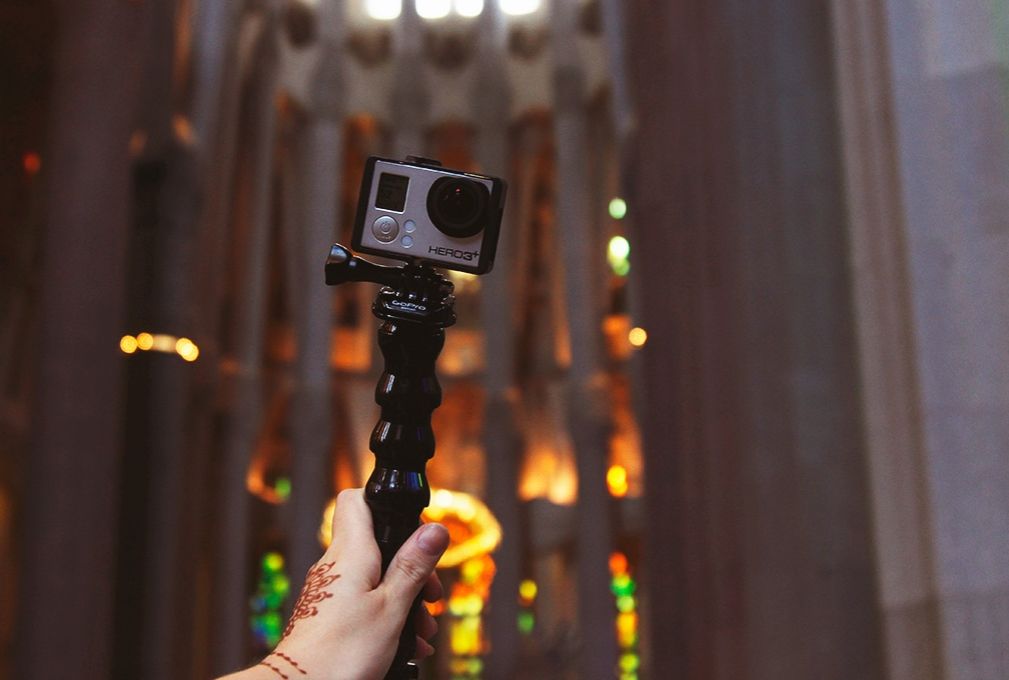 PHOTO: GEORGE ROCKETT
EDIT & WORDS: ZOE LONDON
I'M DOING VLOGTOBER! HERE'S WHY…


I am useless at YouTube. Bloody useless. Like the worst YouTuber ever. I always feel so guilty about it too because somehow i've amassed nearly 11k subscribers (pretty tiny in YouTube terms but absolutely huge to me) and I always feel like a big let down when there's never any videos in my sub box from me for you to watch. The reason? Grab a tea. Let me explain.
I've always felt like I never knew where I fit on YouTube. I'm not your standard beauty guru, I don't really have any proper skills at applying makeup and I have zero skills in actual legit skincare recommendations, and i'd never want to half heartedly recommend something because it works for me. Partly why I very rarely talk about skincare on this blog, actually! I prefer to share it as a 'this works for me' kind of thing, and not 'omg you must go buy this' because i'm not particularly rich and would hate to have fallen in love with something based on a YouTubers recommendation, spend £50+ on it and then it be terrible, because my London living money is precious. So i'm never really any good at doing any beauty content although I do enjoy sharing the things I love, and I do enjoy making makeup tutorials – I just don't think i'm any good and it puts me off uploading.
I'm a bit scared of YouTube. I'm not particularly beautiful and I have a fair few insecurities about my face that really bother me, which have a couple of times been picked up in the comments and crushed my soul a bit. I know 'it's just YouTube' but it's not massively an excuse for people to be rude, and i'm still learning all about how that feels when that happens, so it scares me to upload something new.
I also don't think my content is any good. I know that's a silly reason not to upload but there is a lot of pressure on YouTubers to be amazing, as there's so many of them these days, and I just don't think I am amazing enough to be on YouTube. I'm also very aware that most YouTubers are younger than me and I just don't know how to cater myself to which audience or what goes down well or just. Blah.
All of this stuff circulates around my head in a big YouTube anxious wave before I think about filming, and something I've not really said much before is about how paranoid I am. I'm worried about everything, all the time. I'm a paranoid android. YouTube in particular sparks up my paranoia – 'who's watching me?' 'do they think i'm awful' 'why do people always get surprised what i look like? do i look awful in real life?' 'what if my flat and house isn't good enough?' …honestly these paranoia worries could fill a book.
So, all in all, YouTube is a pretty big fail for me all round. I do enjoy YouTube when I think I can get it right though and I do want to get better. I do think there might be a tiny gap for me to squeeze in and show you my world and sometimes from a really selfish point of view it's amazing to look back and watch the videos – like you would with an old family vhs as you get older.
This is why i've set myself the challenge of VLOGTOBER. It means vlogging every single day in October with an upload the next day. By doing vlogtober, I have to get over my fear of my face being scrutinized, as vlogtober is raw and unpolished. I have to get over my non existant non pinterest perfect life and I have to get to grips with the work involved in filming, editing and uploading one video every single day alongside all my blog content. For me, this is now or never. If i can't do this, i'm giving up on YouTube, because it's not for me. And that's fine, i'll sail away with my flag held high knowing I bloody tried.
If I can make it work and you enjoy watching my life, i'm determined to within the coming months after vlogtober re-invent my YouTube in the same way I did my blog. I guess time will tell, and I hope you enjoy watching my vlogtober takeover of my channel. Pretty worried it's going to portray me in the real light – currently sat in my pants eating avocado air moshing to Killswitch Engage. Hey, I never said I was a glamourous blogger…
You can subscribe to my channel for the first episode of Vlogtober tomorrow, here.