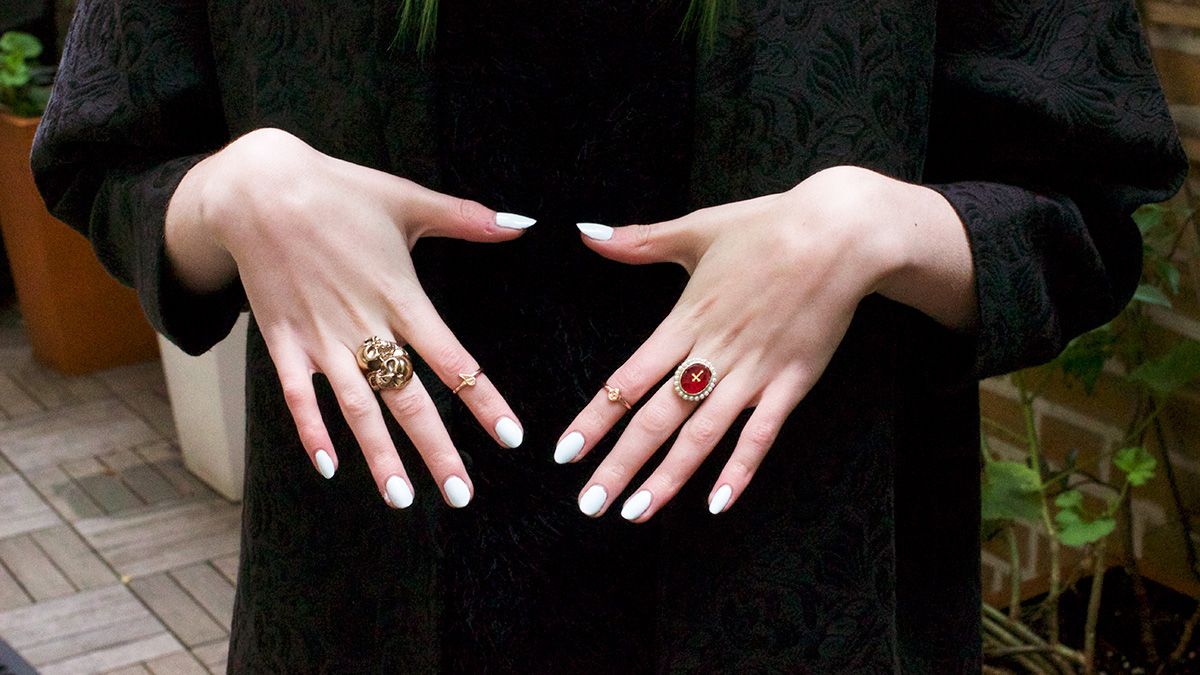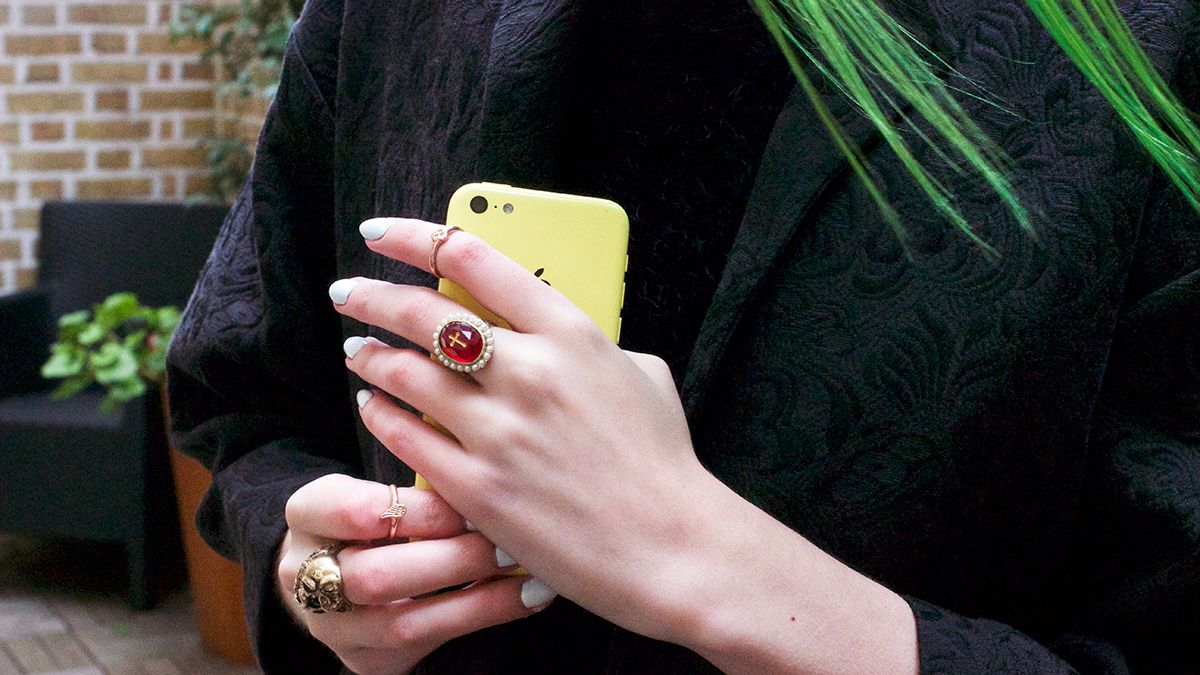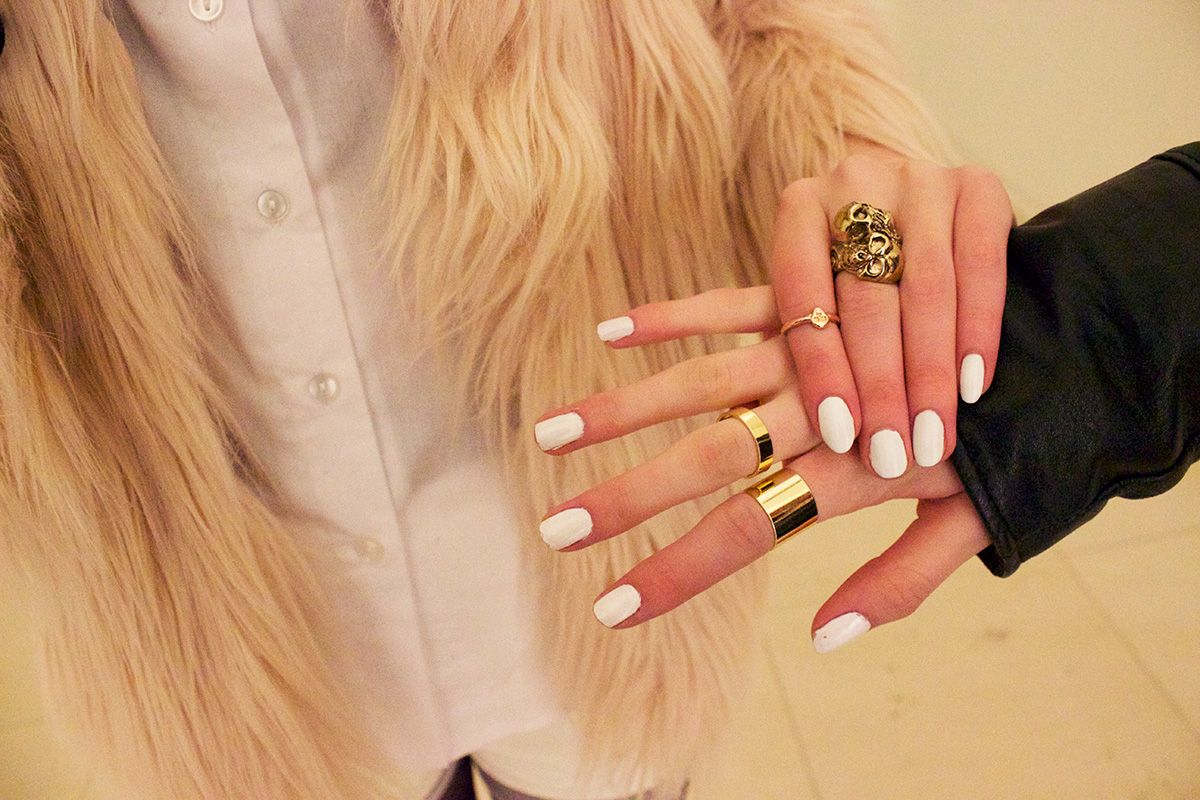 PHOTOS: EMMA WOODLEY & HELEN MELONLADY
WORDS: ZOE LONDON


NAIL VARNISH: BARRY M WHITE
RINGS: DROP DEAD, H&M AND TOPSHOP


I'd never really thought much about white nails being a thing on their own, more so using the white polishes I had for frenchie tips, half moons or as a base for a neon or a glitter. I'd seen it out and about in just pure white on nails and I decided it would be a good look for Fashion Week because well, white goes with anything. And that's what I learned. If in doubt of a good nail colour and your wardrobe is colourful, use a pure white. Absolutely every colour you wear on that day will go with your nails, and you're in for a win.
Not to mention I rocked up to Fashion Week, straight into the arms of Leanne Woodfull – before realising she too had rocked white nails, so we simply had to get a photo.
I just used a cheap one, Barry M's to be precise. I grabbed it from Topshop for £2.99 or something and it went on great within two coats and didn't chip for a good three days or so. Nailed it!