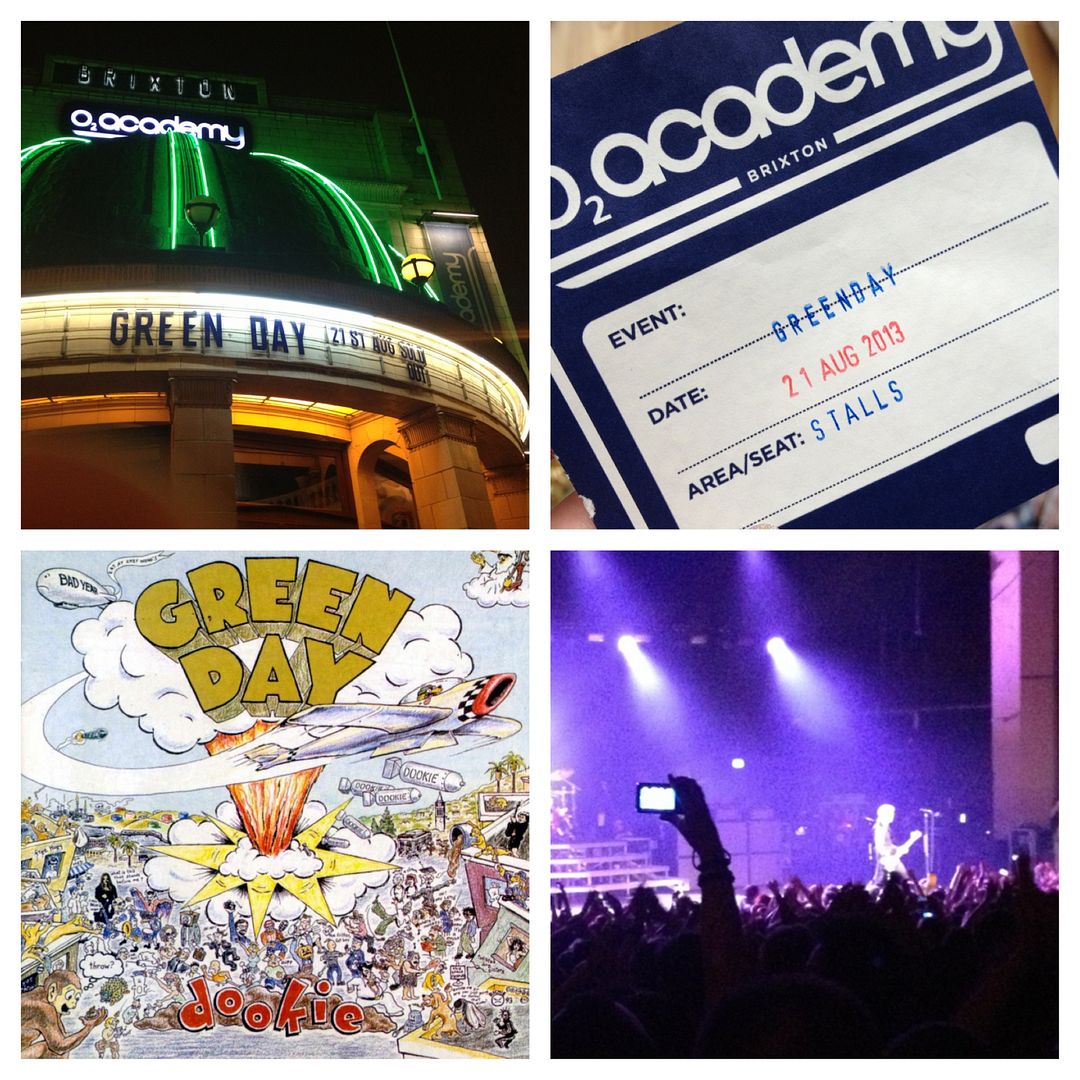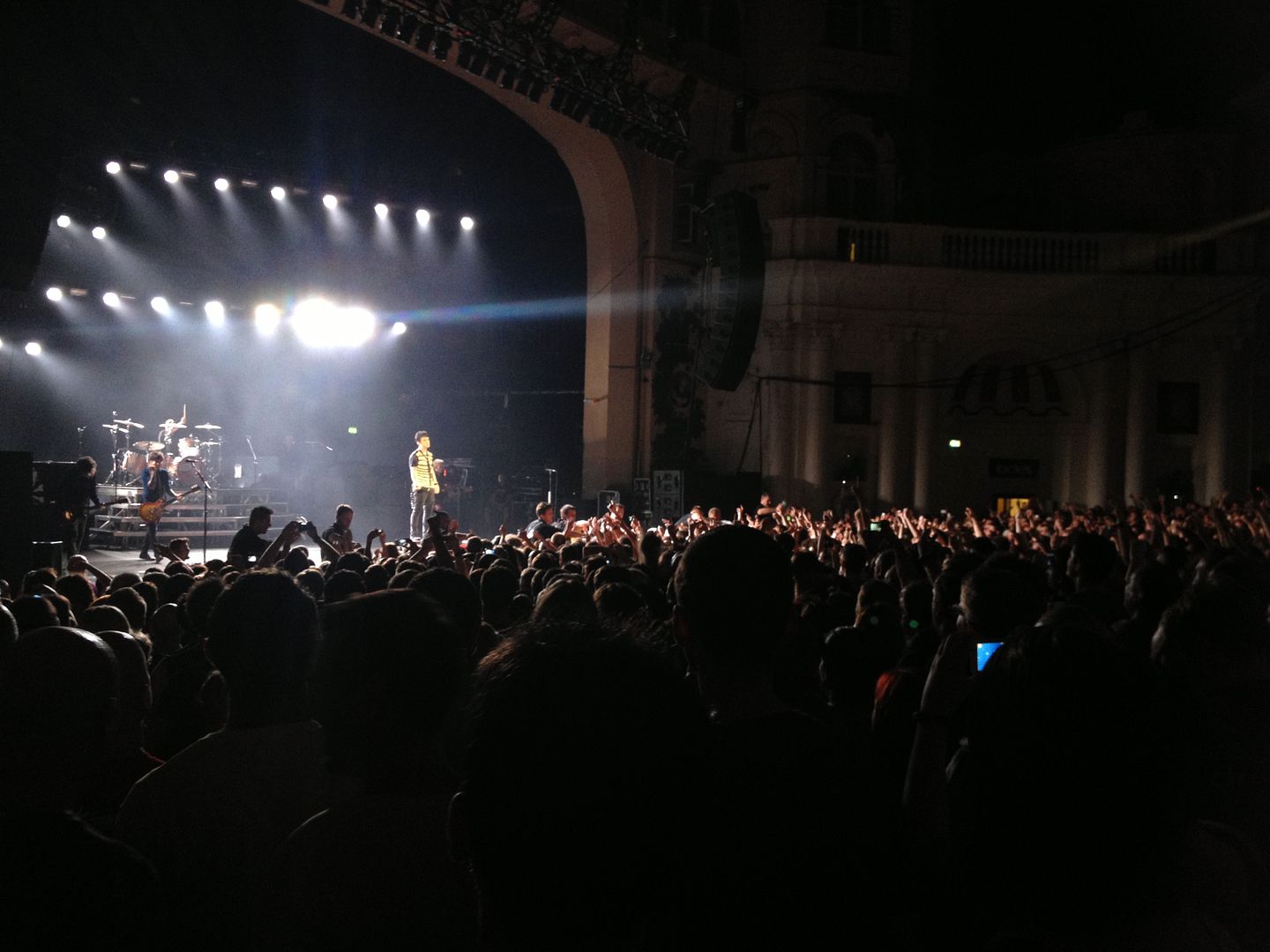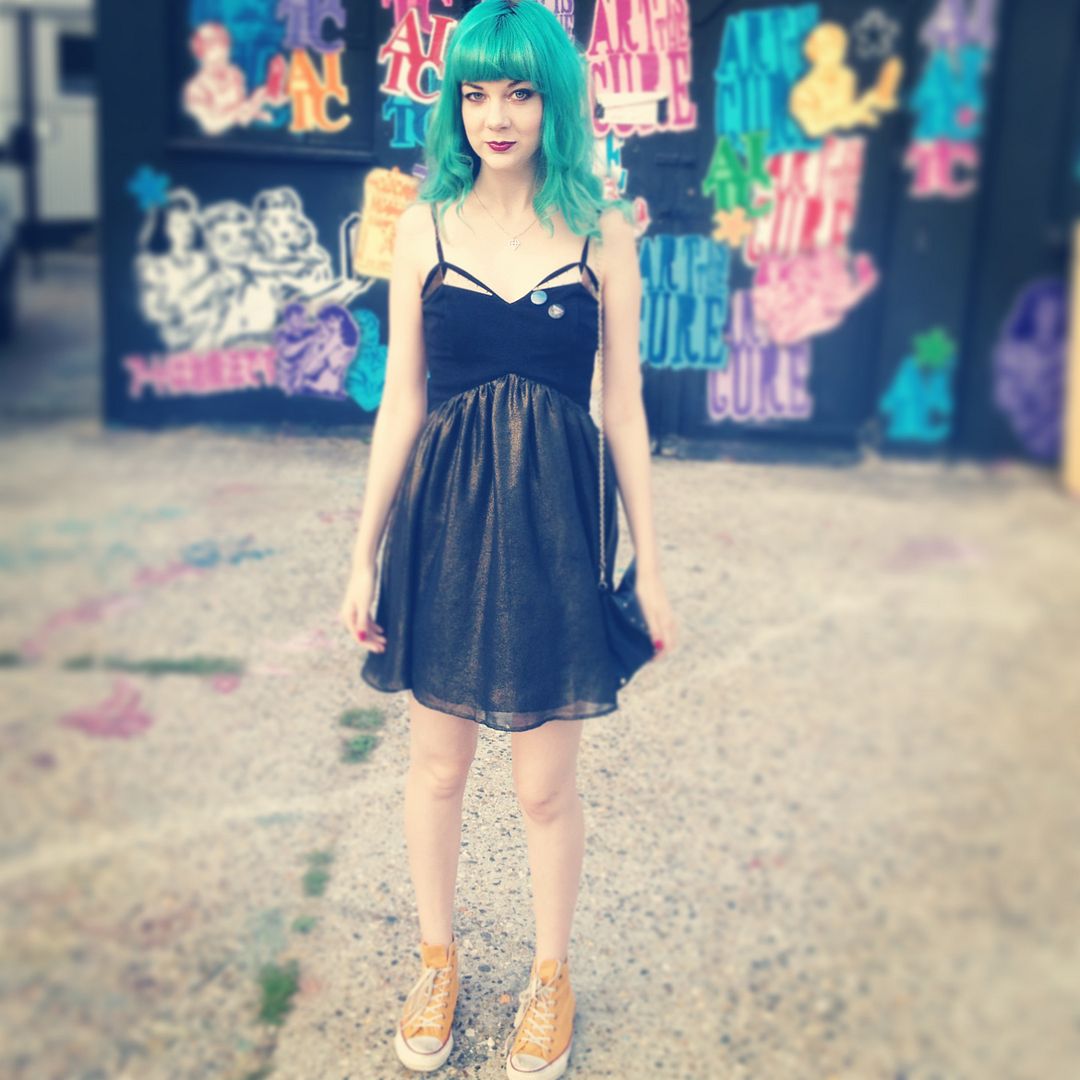 green day at o2 academy brixton
today's listening 22nd august; green day, welcome to paradise
So last night was a pretty special night in that one of my childhood heroes of bands played at the O2 Academy Brixton, which for the caliber of the band involved is pretty much a small venue. I've always loved gigs at Brixton, having been going regularly since I was a kid, so I was dead excited for the gig and it didn't disappoint! Green Day played an absolutely blinding set, spanning over 2 and a half hours worth of material. Opening straight in with one of their newest tracks 99 Revolutions, they played a myriad of their new and back catalogue including Know Your Enemy, Holiday, Saint Jimmy, Boulevard of Broken Dreams and a few others. The highlight was that in the middle of the set, Billie Joe declared that next year it was the twentieth anniversary of probably one of the most iconic Green Day albums – Dookie. To celebrate this they played the album in it's entirety from start to finish and it was incredible.
They ended with American Idiot, Jesus of Surburbia and Time of Your Life and I truely felt like I was a 12 year old teen again. Brixton always has this amazing atmosphere when you're in the stalls (seating too but less so in my opinion) and I think it's due to it's sloping nature, the entire crowd feels like they are one and all together. I've always felt that at Brixton, like I could see the entire crowd enjoying themselves and it's always made the atmosphere electric.
Of course Green Day did some of their classic tricks, getting a kid up on stage to crowd surf, numerous hat and guitar changes, general mental antics from Tre Cool as well as Billie firing a ton of free merch from a t shirt gun that he had on stage. At one point, yes, he even dressed as a firefighter and hosed the audience with huge fire hoses. These guys know how to have fun! Several EYYYYY-OHHHs and a few more hat changes later, though sweaty and hot, the aging band still performed with their every muscle, and gave the show their all. I left smiling, and although feeling a bit older than the last time I saw Green Day ten years ago, still felt happy and loved the show i'd just seen.
I wore a dress by Rare London, as well as my well worn Converse. Because it was such a hot day this was really all that was needed! I did get a bit warm inside the gig so I was pleased I made the right decision to wear a little dress!
I am now blogging once a month or so for O2 Academy Venues across the UK as an official ambassador for the venues, which for me was a huge honour. Having been sneaking on the train to London to see gigs at the venues from the age of about 13, they hold a dear place in my heart. I'll be writing gig reviews like this, and letting you all know some hot gig ticket release dates on my Twitter. I had planned to vlog this gig, but I didn't see one photographer in the press pit so I wasn't granted permission in the end – dammit Green Day!! – but look out for some rad vlogs for upcoming gigs coming soon! What do you think of Green Day? Were you at this gig? Do you too often head to O2 Academy Brixton? Let me know!