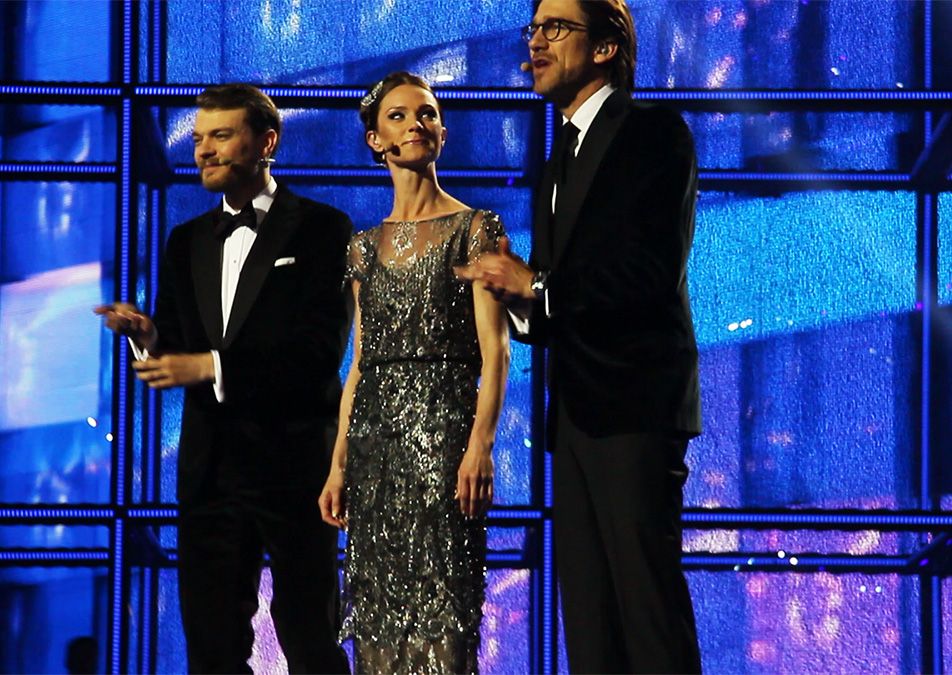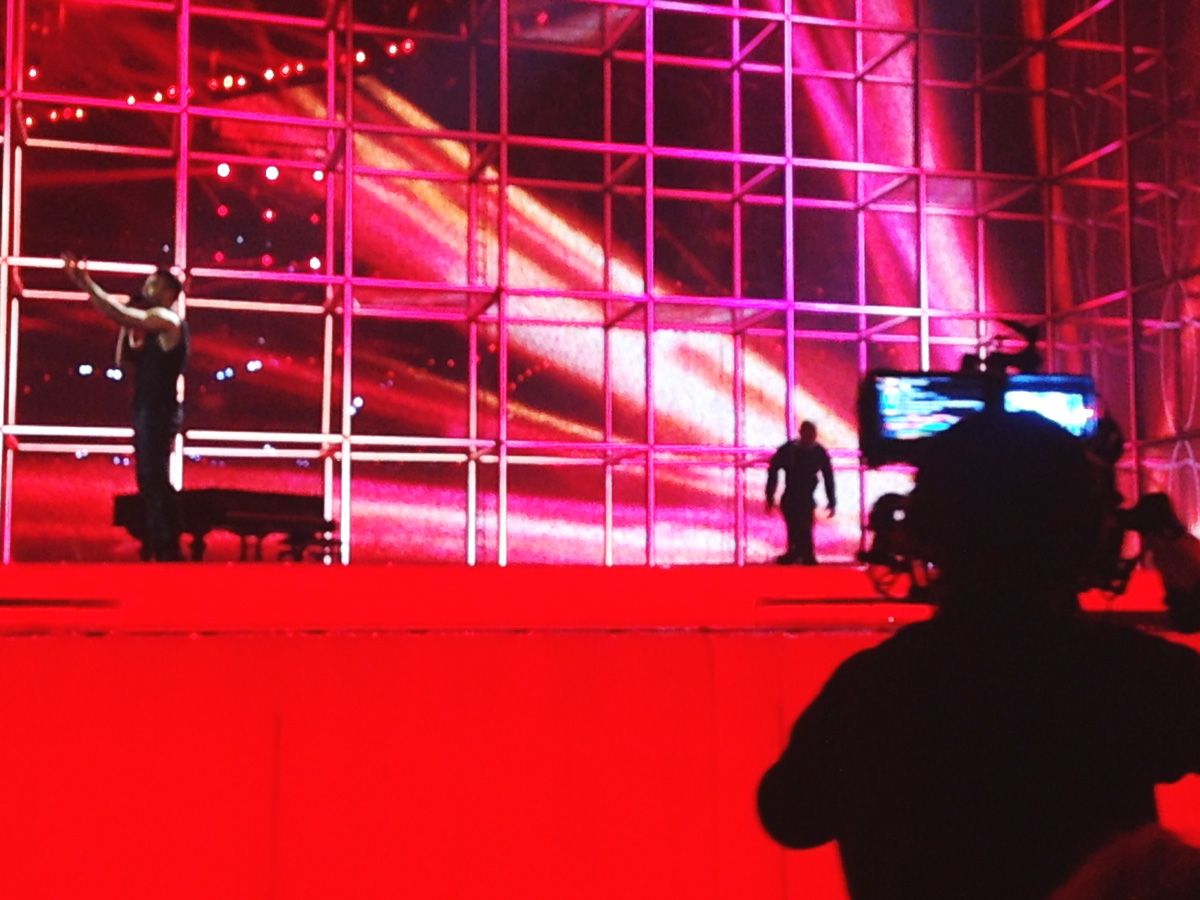 PHOTOS & WORDS: ZOE LONDON
ALL PHOTOS IN THIS POST FROM EUROVISION 2014 COPYRIGHT ZOE LOUISE HELLEWELL
I WAS INVITED TO THE EUROVISION SONG CONTEST, AND I LEFT LEARNING A LOT ABOUT MYSELF, AND THE BLOGGING COMMUNITY
I'd been debating for ages in my head about how to approach my Eurovision coverage, and well, there were always plenty of options. I could go for the straight up report on what happened kind of thing – but I felt I kind of did it along the journey on my social media. I could have talked about the ins and outs of the whole thing, what I got to do and how it came about but well, I just didn't know how interesting it would be. So hopefully this will encapsulate the feeling in the best way I can put into words, i've been jotting feelings and thoughts down as I go along, so this really is like a personal diary. I have a talking/voice over vlog of the actual thing going up later in the week.
Back in April, I got a bit of a shock when my 'on-a-whim' application to go to the Eurovision was approved by our country's delegate – and for us, that's the BBC. I later found out that only around 20 press from each one of the 80 different countries make up the Eurovision Press Centre, so to have been granted a pass put me in an extremely privileged situation, and I couldn't be more thankful. I booked my flights and my hotel for Copenhagen alone and prepared myself for what would be an adventure into the unknown. Going to Copenhagen for this cost me a lot of money, and I was worried it wouldn't be worth the trip. I couldn't be more wrong.
Flying alone isn't completely new to me as i've done it a few times in my life, but it's still a daunting thing to do. I actually spent pretty much the entire trip apart from a few hours with my newly acquainted Twitter pal David (who is excellent, follow him here) on my own, and that in itself will find it's way into a separate post as I have a lot of feelings on travelling alone.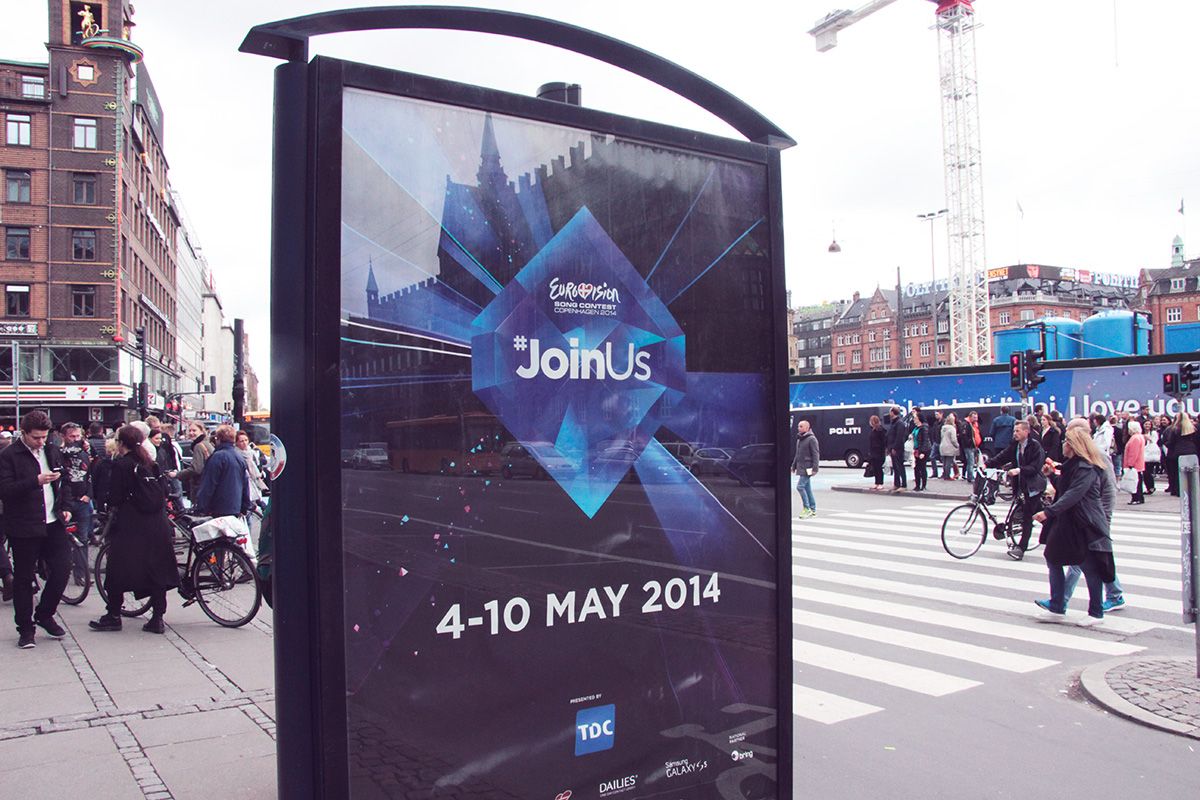 My immediate thoughts upon arriving at the Eurovision was that everything was a lot bigger than I thought it would be. There were a ton of different areas for press, and as you would imagine, a lot of press within that space. There were giant TV screens, tons of live coverage for all the many tens of different live channels and radio broadcasting out of there – notably a lot going on for Danish channel DR, of course the main provider of the coverage this year. I met people from as far out as Australia, and the amount of different nations in one area was unreal. I was already beginning to feel the Eurovision spirit.
I overheard one of the guys next to me in the Press Conference for the Winner – Conchita Wurst – late on the Saturday night talking about how gutted he was that he had to step back out of the 'Eurovision bubble' and return to reality, and I really agreed with him. I can completely understand why the culture of going to Eurovision is so big, because everyone really does come together under a little bubble of excitement for the show. The thing is, when you're there it's not even all about the final – in fact some of my favourite parts came the week before and in the run up to, where excitement is king and the fun level of the whole thing is ramped up to ten.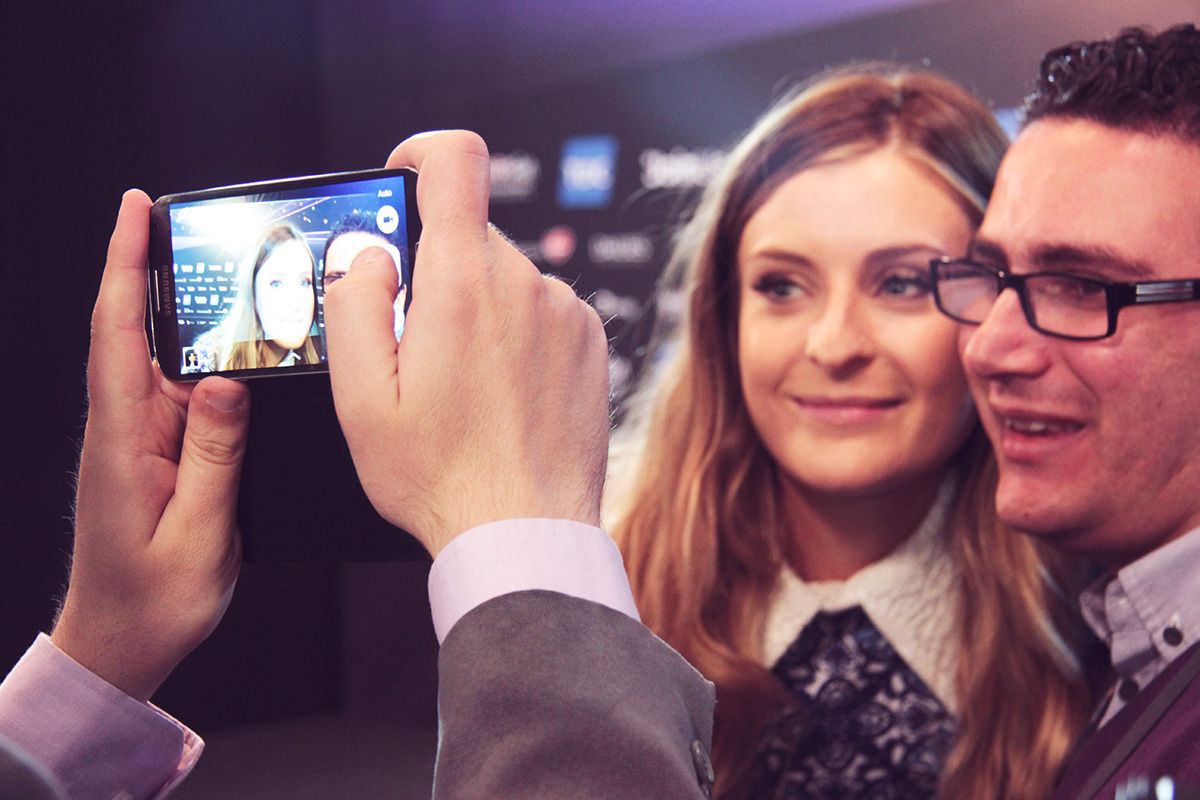 I had never felt more accepted, more free than I have at the Eurovision. Fashion Week is a tough example to cut it against, but at Fashion Week it's very easy to feel unworthy, and being tarnished with the blogger handle can set you right back – not only to the back of the catwalk but in the way you are treated. Here at Eurovision, it couldn't be further from it. The minute I arrived I was given a welcome pack, with a big book from the EBU. Inside one of the first pages it says in huge letters, that everyone is welcome at the Eurovision, because they understand the importance of all coverage, from print and radio outlets to online and specifically, it mentioned the word blogs.
This might seem insignificant as it's a term we throw around daily, but to the outside world this is a huge milestone in the step toward coverage for all including bloggers. To be allowed in the same room as the worldwide media – and heck – to have BBC certify my application is not only a victory for me but a victory for all of us bloggers. I was treated entirely the same as any member of print press last weekend and it couldn't have felt better. I was allowed in all the same places as them, I was allowed to film and photograph from the front – the same as them, and I was applauded for being a blogger. I saw bloggers (we're talking Eurovision bloggers here, just fyi, not having a Eurovision blog I was incredibly in the minority and would probably go as far as to say I was the only one) with very small and niche followings to marvelling at the professionalism of the biggest Eurovision dedicated blog out there. With several authors from all over the world, early starts, dedicated team t-shirts and a real thirst to get as much information as they could, I looked on in wonder at how hard working and how grateful these bloggers were to be there.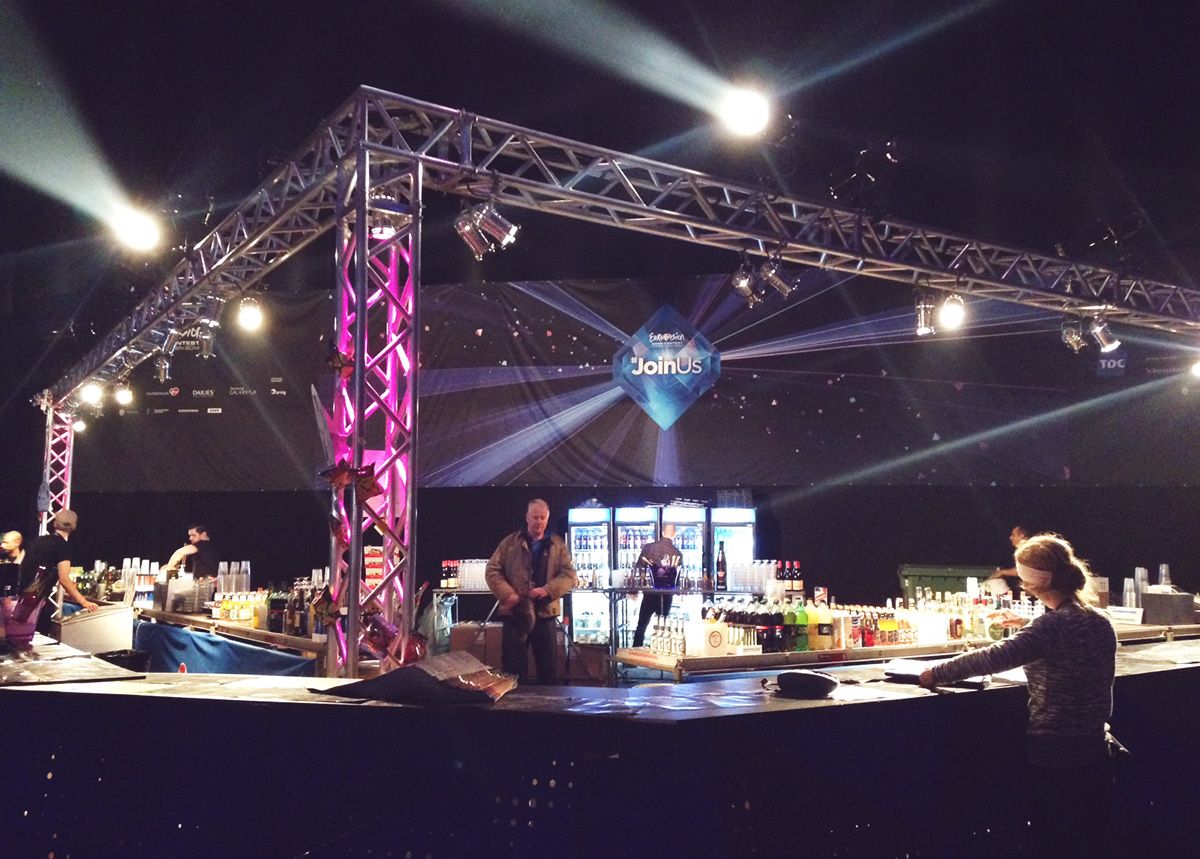 I felt so grateful myself, but I also felt insignificant. My blog isn't a Eurovision blog, so I have to pick and choose how I cover it carefully, or face backlash or a loss of followers. It was interesting to be an outsider there, to be almost reporting on them reporting on Eurovision, and showing the world how it ran backstage, and how Copenhagen were dealing with Eurovision. (For the record, Copenhagen mostly did a great job. Site was still a building site, and very makeshift – portaloos and leaking tent ceilings, with slow press bus services all being a few faults – but overall I was treated very well and looked after by Copenhagen.) I am at the utmost, a huge Eurovision fan, not a Eurovision press member, so i'd like to think it fits into my blog by falling under the category of something i'm passionate about seeing. I could have cried, I was so happy to see it live, put it that way.
In a way though, I almost felt a bit useless, like I really could have got interviews if I had pushed harder (and for the record, oh how I pushed, trust me) as I watched on and saw other bloggers carefully scouting the room for Eurovision entrants to talk to, whilst simultaneously live blogging the interviews as they were happening. No wonder the EBU understands the importance of bloggers – they are the ones on the front line at Eurovision, getting all the goss out there for Europe and the world to see and uploading it immediately. I'd like to think i'm a hardworking blogger, I like to get the most out of every situation and at places like Groezrock, Hit The Deck, Fashion Week and others I like to run around like a headless chicken trying to squeeze as much to take away out of it as possible rather than just partying (George and I had one beer each at the entire weekend of Groezrock and two early nights we were working so hard on our content) and I saw the Eurovision bloggers do the same, which felt comforting.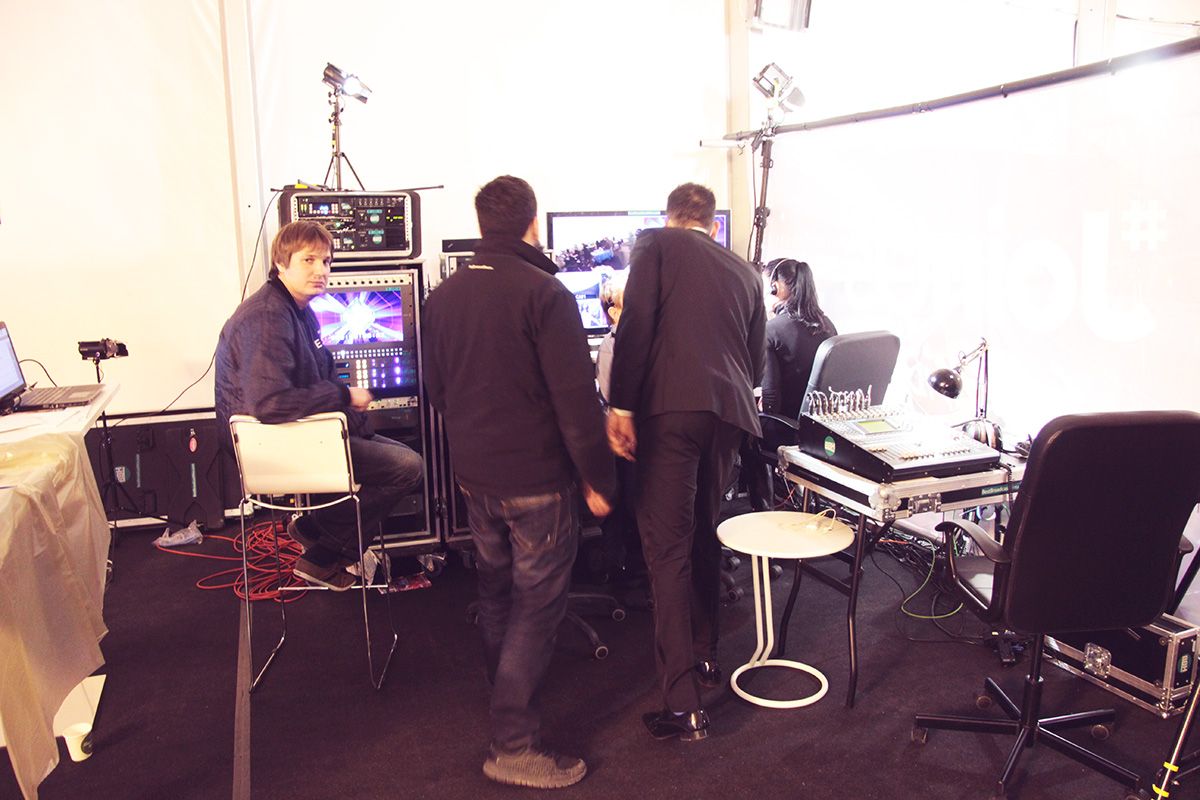 I'd never really seen this level of blogger dedication before, at Fashion Week a lot of bloggers I see are there to stand around and be photographed. Of course there are the ones that work incredibly hard running around to each show to bring us the scoop – Susie Bubble etc come to mind – but it's not usually at the forefront of everyone's agenda. I usually always feel like it's used as bragging rights, to say they were there, that they were invited. I feel this about a lot of events and things now, which is why i'm always personally assessing how I come across, and hoping that i'm not fighting a losing battle sharing the things i'm genuinely passionate about – and hopefully not coming across like i'm looking for free things. (I have a house full of crap, I certainly don't need any more.) And well, when it comes down to things like this – things I love so dearly, I will pay my own way and always will. A lot of bloggers I know wouldn't have done what I did this weekend at Eurovision for free, let alone pay their own way out of their own pocket, and I feel like that says a lot.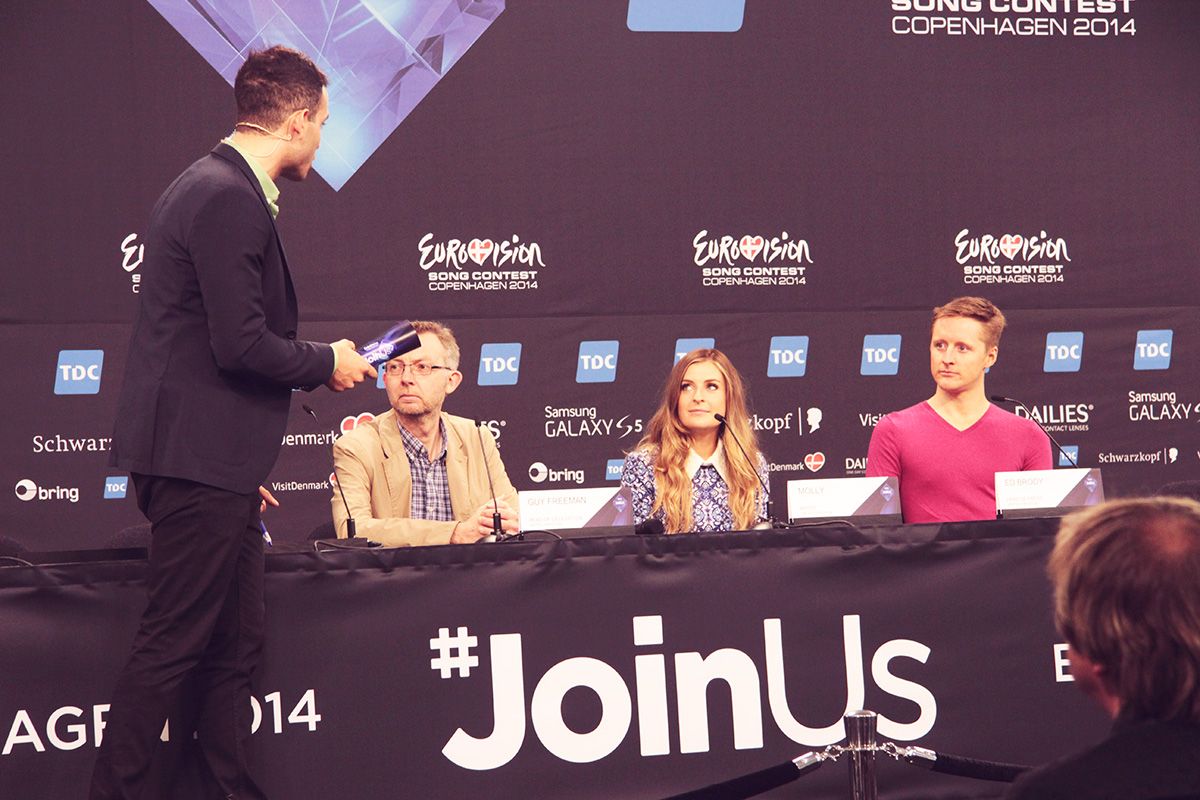 At the press conferences everyone was given their chance to talk, whether it was the coverage reporter for ITV or the main author of a small Austrian Eurovision channel, absolutely no one was looked down on or deemed unworthy of their chance. I spent a lot of the time gawping and forgot to actually speak up myself – I really really regretted not standing up and asking Molly about her designer dress in her conference – but as a primarily fashion/beauty blogger in a world of Eurovision, this was all completely new territory to me.
The entire place had the most wonderfully positive glow about it. I've heard about people supposedly having an aura, and sometimes you can feel a real prescience around certain people. Well Eurovision had a glow in the air. They cheered for Russia, they marvelled at Iceland and it was always a secondary question being – so where are you from? Of course the country's teams stuck together primarily but I often found myself amongst a ton of different people. I met Greek delegates, Spanish fans, German fans, Portuguese media, and I even did an interview after the show with a Finnish radio station on my thoughts on Austria's win.
So much was poignant about Conchita's win this year that just being there made me happy. The Eurovision bubble is of course more accepting than the rest of mainland Europe – don't even get me started on those comments on videos of Conchita, ergh, but the vibes actually backstage at the arena were so powerful the message really drove itself home. Accept people for who they are inside, and stop judging on face value. The victory of Conchita's win for LGBT activists and supporters was such a powerful moment in Copenhagen and I will never forget being witness to such a beautiful community express so much joy. Strangers were hugging in the corridors, bonding over a victory for the community, couples were embracing and every single person was smiling. I found myself standing there smiling all by myself because in the atmosphere of the moment you just couldn't stop yourself from it.
I'll never forget my trip to the Eurovision for as long as I live, and I hope for the world there are many more moments of acceptance like Conchita's win. I was treated so well and made to feel so welcome in the Eurovision atmosphere, and the other bloggers embraced me like one of their own. I think there's a lot we can all learn from Eurovision as a blogging community, not a moment of bitching ensued. I sometimes get disheartened by blogging about fashion/beauty in London because everyone has a bad word to say about someone else, and if someone else gets something you didn't then all war breaks loose. I'm guilty of jealousy, and it's a trait I wish I didn't have. If so and so got whisked away to here or there and I didn't, i'm jealous, of course. But more because I daydream of visiting the world and I don't have a lot of money… rather than the "ergh, why did she get it?" that as women we are all so guilty of.
Blogging is a million dollar industry now, and of course with that comes competitiveness. There's a divide in London blogging, some don't talk to others publicly or privately, and at a big event recently where *everyone* turned up, I found myself getting upset that a group separated themselves from the other, a lot of them not even taking the time to say hi to me, something I just can't get by. In most ways, i'm a simple human, I like the pleasure of others and I like to open my eyes up to the world. Moments like that I find hard to shake, because I genuinely like 99% of people I come across in my life that I then get paranoid if it's not reciprocated. It's probably something I need to shake, but i'm a sensitive soul deep down.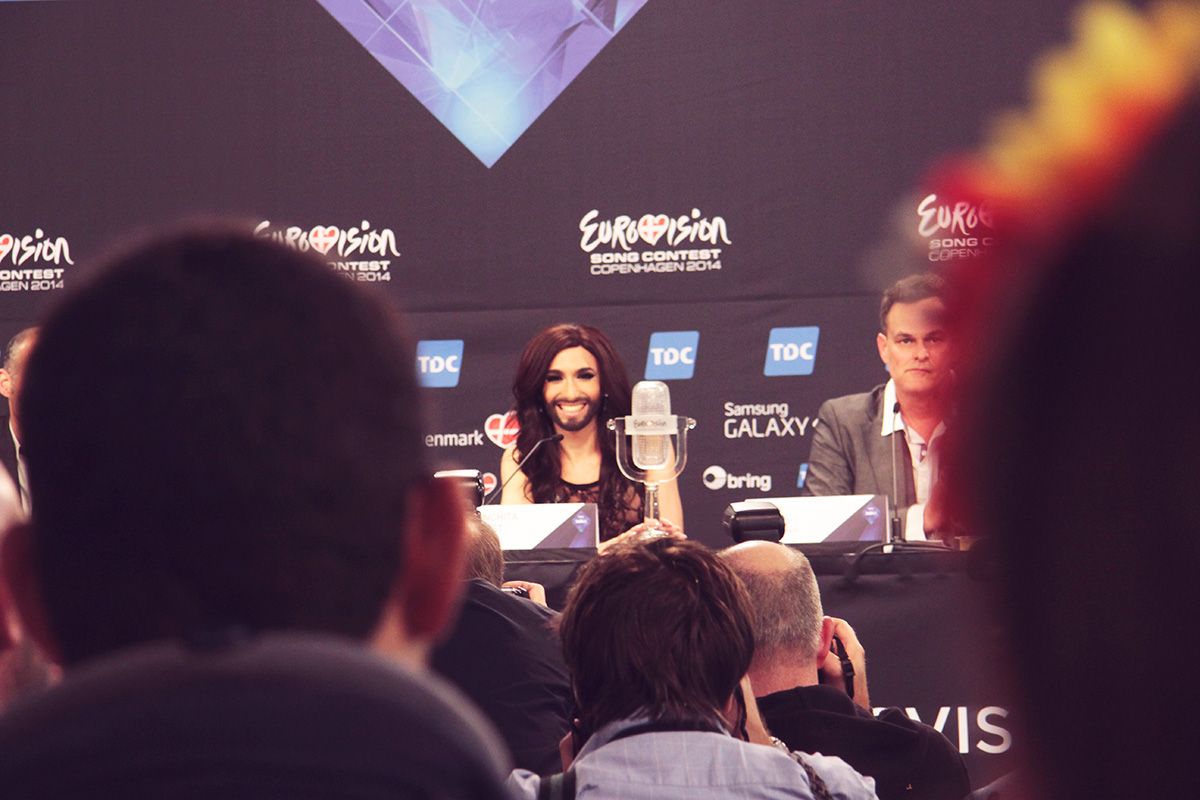 At Eurovision all the bloggers were embracing each other, remarking it had been years since they saw them. Sharing notes, interview contacts and inside tips and rumours around each other, helping with other blog posts. I even saw one random come up to a bunch of bloggers and ask to borrow a charger. Of course they agreed. This isn't even exclusive to bloggers either, the print press and major outlets knew the bloggers and the niche radio stations. Everyone was in it together, to do a job – to bring the world Eurovision coverage. There's not a lot we can take as life lessons from Eurovision itself, cheesy pop and euro beats usually, aside from the incredibly powerful message of Conchita exclusive to this year. But if we all took a little bit of the European community I was welcomed into away with us, maybe as a fashion/beauty blogging community we wouldn't feel so pressured to fight against each other all the time. "Tonight, Europe came together in unity. To anyone who challenges that, I say, together we are unstoppable." – Conchita Wurst, Eurovision Winner 2014.
As for me? Well i'm setting up my Eurovision blog as we speak.