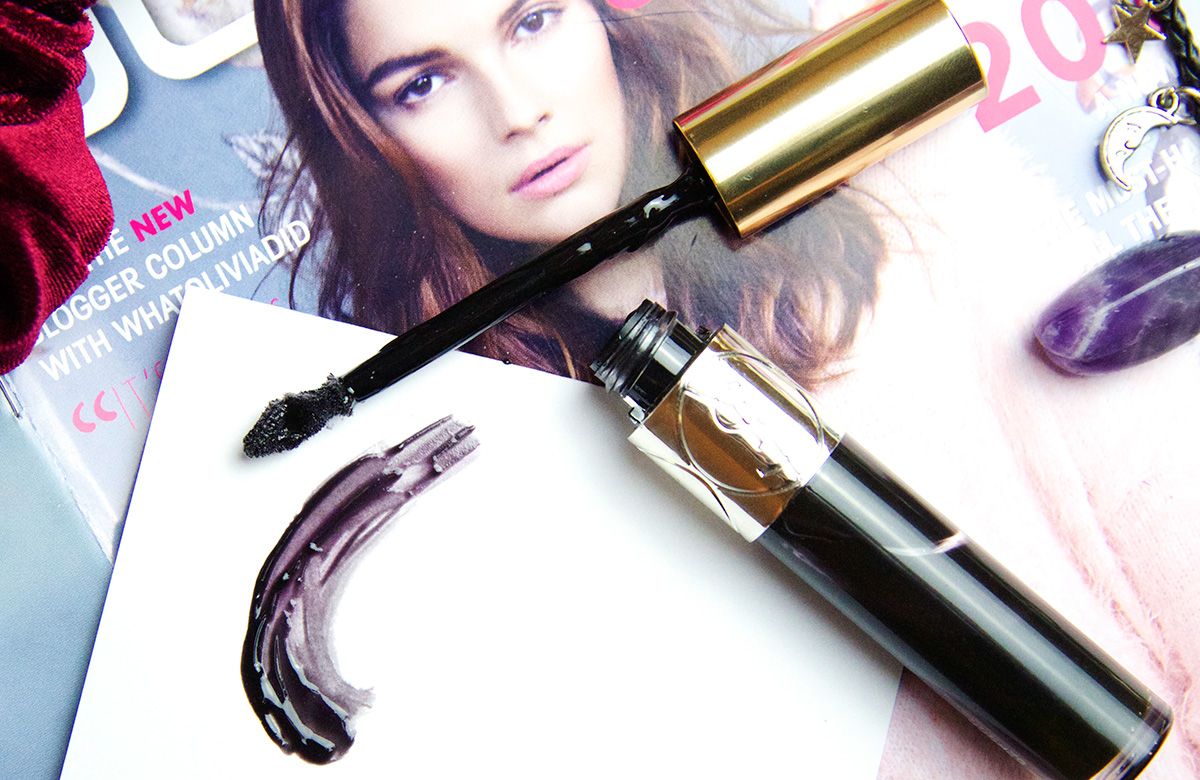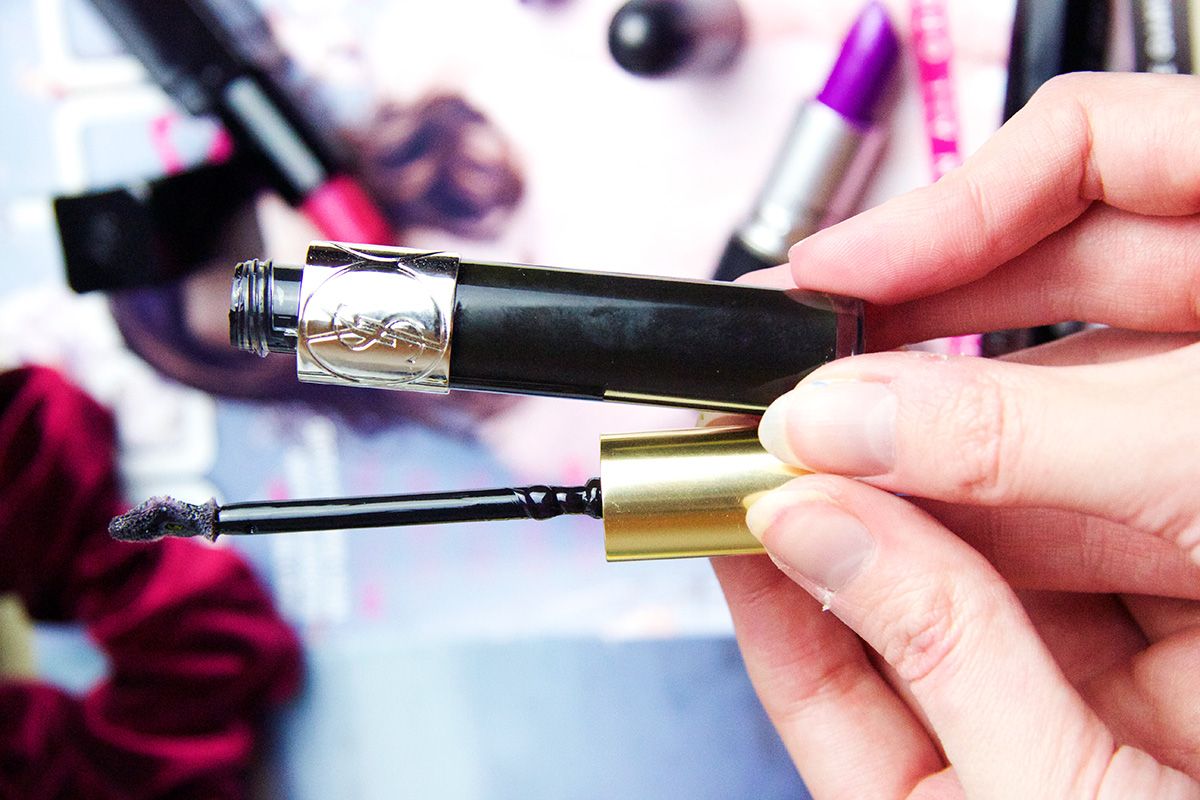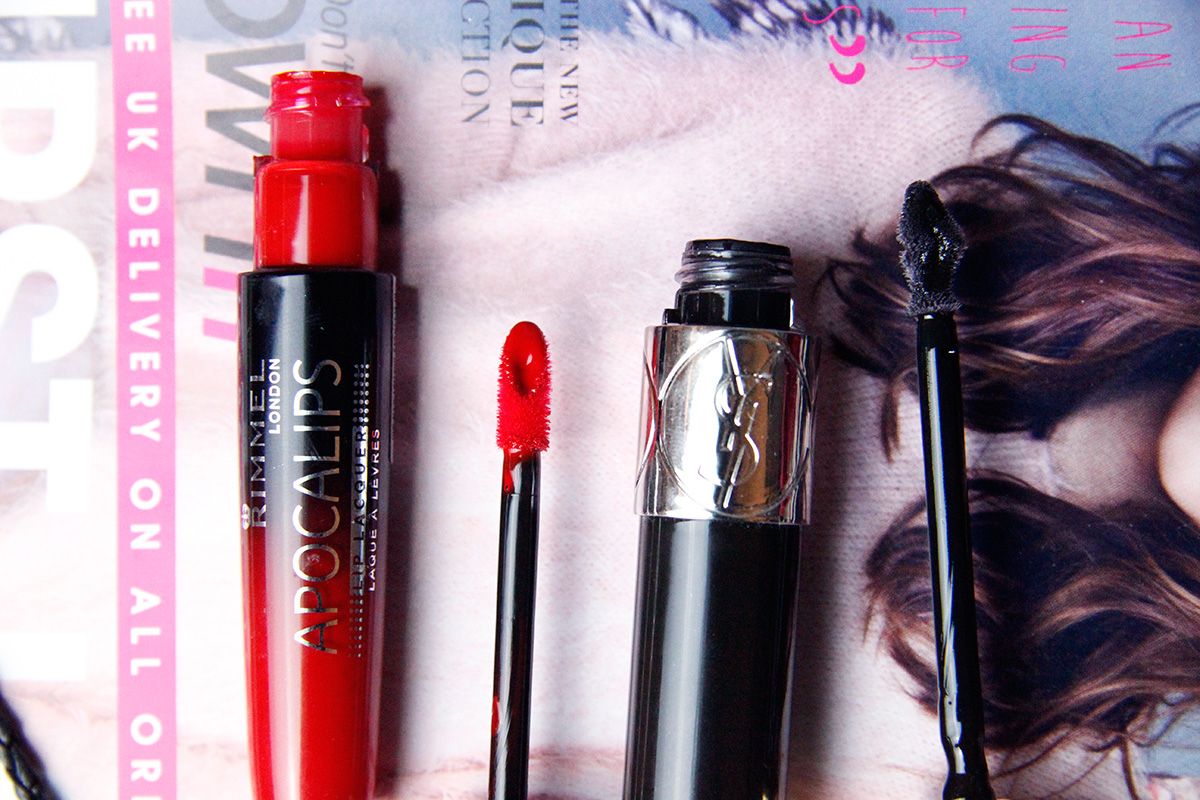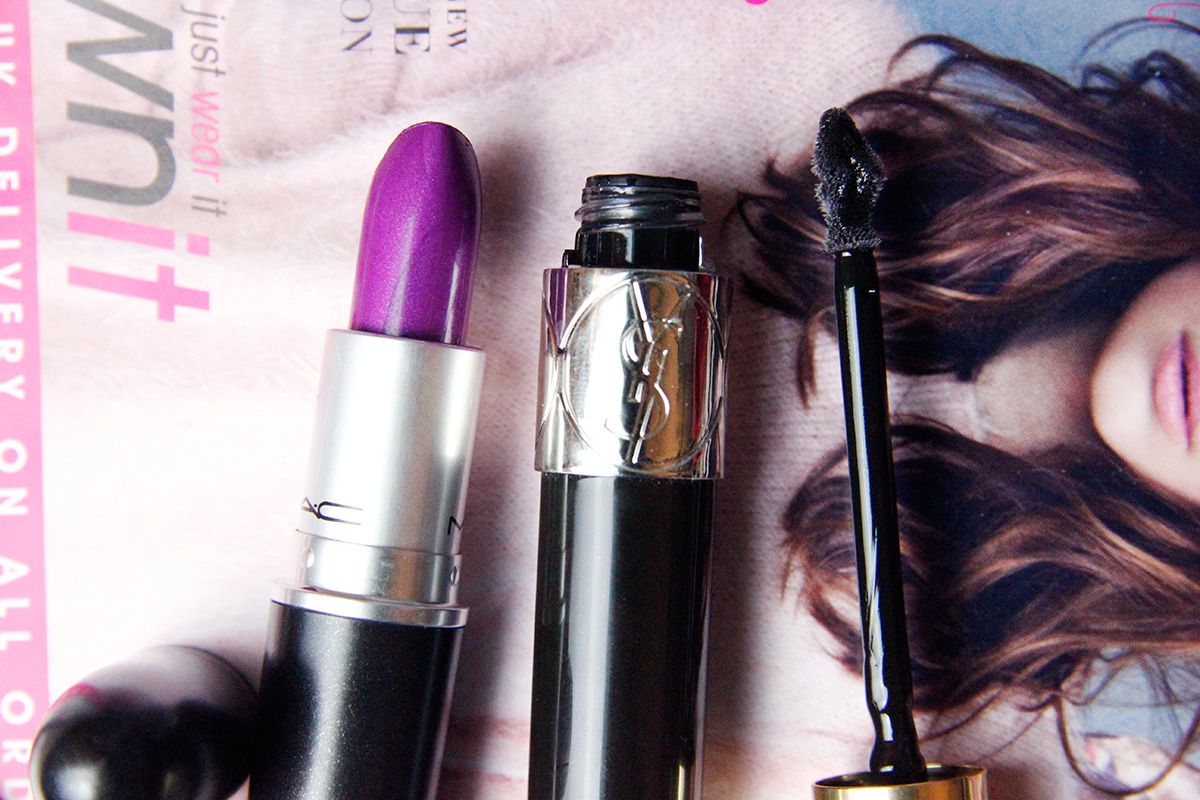 PHOTOS: GEORGE ROCKETT
WORDS: ZOE LONDON
YSL'S GLOSS VOLUPTE IN SHADE SHOCKING IS NEVER TO BE DISMISSED


THIS POST FEATURES
MAC VIOLETTA
ILLAMASQUA'S ATOMIC*
RIMMEL APOCALIPS IN BIG BANG*
YSL GLOSS VOLUPTE IN SMOKING*
Something that really grinds my gears when it comes to beauty is when a product is immediately thrown into the trash can by conventional outlets for being somewhat "unusual" or a bit kooky. YSL launched some of the best glosses on the market in their Gloss Volupte shades at the start of the year, and with the collection came shade Smoking, a black gloss. Normal for alt brands like Illamasqua or Stargazer, but for a premium brand like YSL it seems to have been immediately thrown into the sin bin of beauty and not really coveted as much as it should be. I don't even need to mention how gorgeous the packaging is, and the uniquely shaped lip wand makes the little curve easier to glide over the lips.
You don't need to be an alt girl to get great uses out of the black gloss, infact it's much more handy than you might think. Think of it as a tube of glossy lacquered paint, the best way to adorn your lips with a more sophisticated, much deeper, more flattering shade of your favourite lipstick. And when I say paint, I really mean it – get mixing. You can splotch it on to the back of your hand with your favourite lipstick or gloss, mix together then use a brush to apply, or simply apply it over your lipstick and blend it with your fingers.
Here i'm wearing it over three of my favourite bold lipstick shades to show you how it can change the colour. Over a red it becomes a subtle luxe glossy deep red, and over pink it turns into a deep plummy mix. Of course if you are into your gothy shades like me, mix it over your favourite purple for a black-but-not-quite smokin' hot deep purple.
Gloss Volupte in Smoking for me has been one of the most exciting beauty launches so far this year. I own black glosses, and some of them are great, but none have the versatility of this. Of course you can wear it on it's own but it really shines when mixed. It's not too thick, not too gloopy and just the absolute luxe gloss perfection – something YSL always nails. It might be a little bit pricey at £21, but if lips are your thing, this will really shake up your lipstick routine.