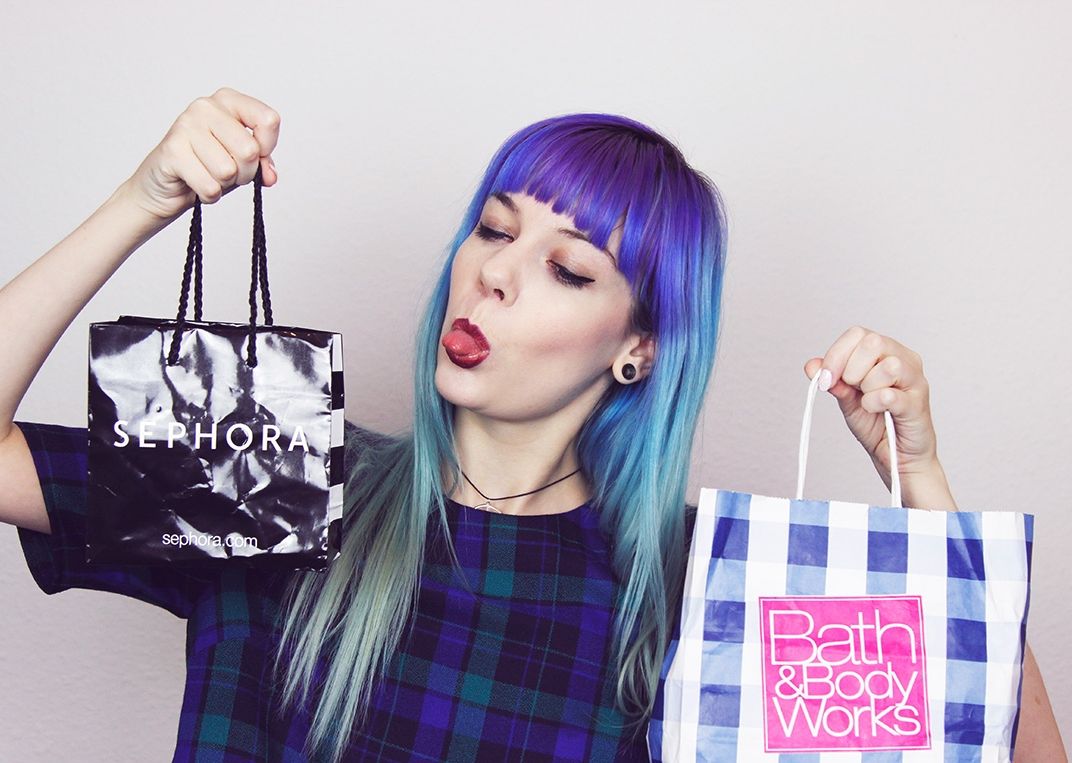 EDIT & WORDS: ZOE LONDON
MY USA BEAUTY HAUL! SEPHORA, DRUGSTORE & BATH AND BODYWORKS.
Aaahh I absolutely loved shopping in America, it was so much fun and a little overwhelming! I didn't go too mad because I didn't wanna spend a ton on makeup, as George and I wanted to have some experiences that we'd never forget, but I did definitely drop some dollars.
Sephora is a whole 'nother world in America. It's way bigger, full of loads more brands and generally is just pretty darn ace. I went in most of the ones across New York although the Union Square one was probably the best one in my opinion. It seemed to have the most in stock and the store was laid out in a way that made it pretty intriguing. However the Fifth Avenue store is just absolutely stunning, it's worth a look even if you don't like beauty. Also worth noting that the Fifth Avenue store has wifi… perfect for bored boyfriends..!
I picked up some bits from Bath and Body Works too as well as various drugstore bits and bobs. I completely forgot but I also grabbed a Baby Lips that I forgot to include in the video, but you all know what they look like by now.
Enjoy! Let me know what you think of this video and if you want to see more YouTube content like this from me.