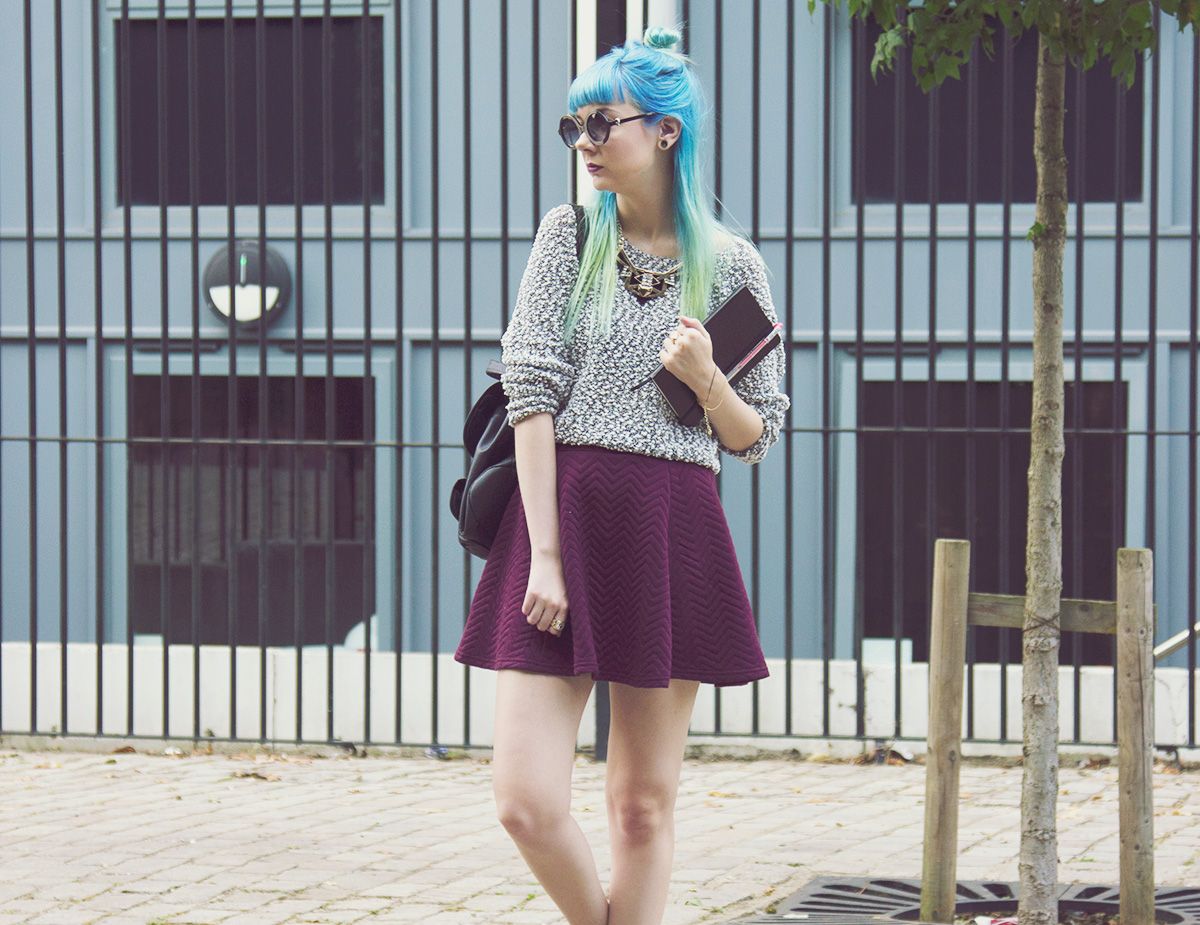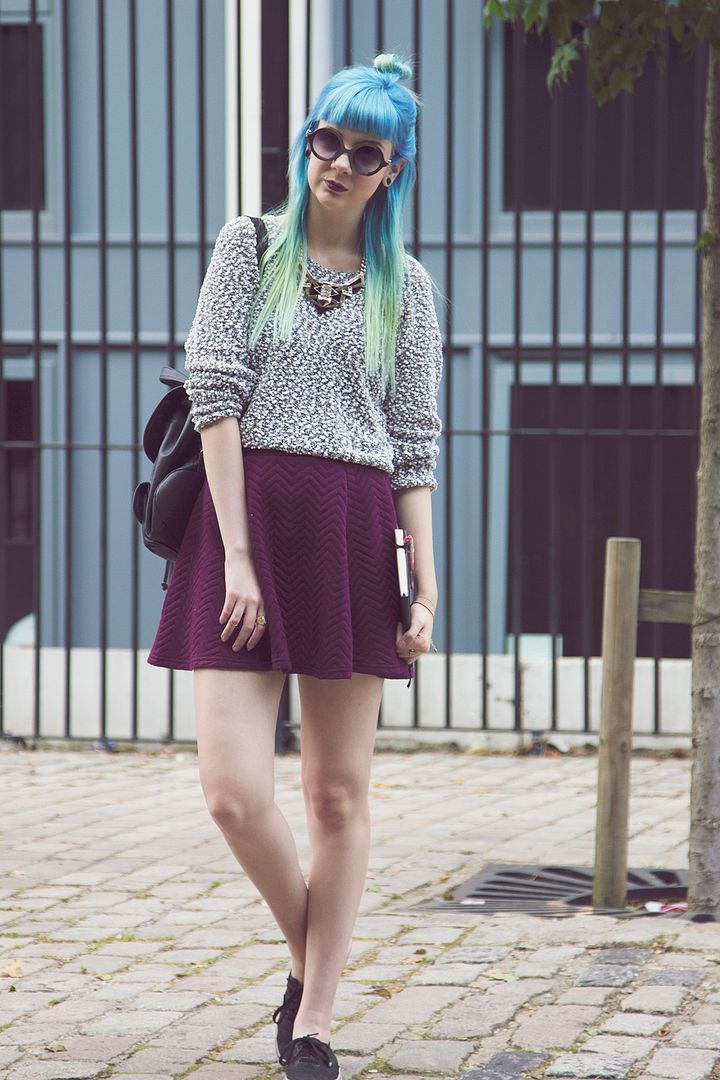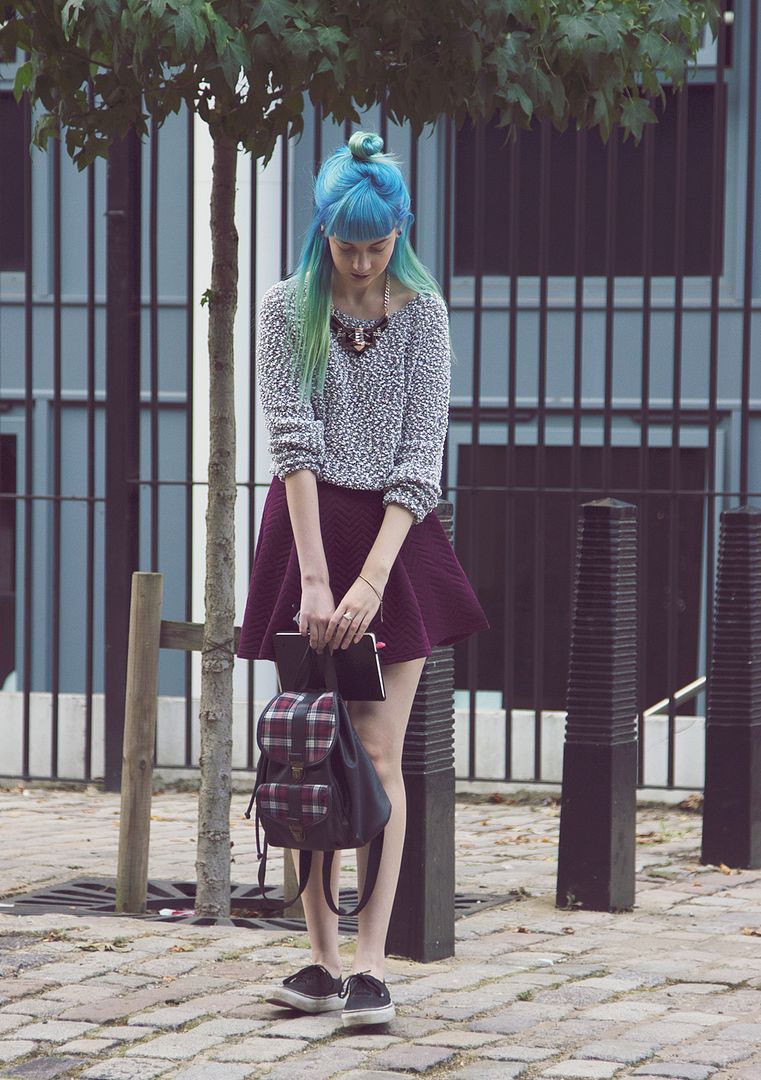 PHOTOS: GEORGE ROCKETT
EDIT & WORDS: ZOE LONDON


** THIS IS A SPONSORED POST ORIGINALLY CREATED FOR THE H&M TUMBLR **


FEATURING:


TOP: H&M
SKIRT: H&M
NECKLACE: H&M
SHOES: VANS
BAG: NEW LOOK
SUNGLASSES: BOOHOO.COM
I think the first few days at University for me were a bit of a blur. It all seems to whiz past so quickly when you're just settling in to a new place and learning the ropes. It's exciting, but it's overwhelming.
One of the best parts of heading to Uni is being able to pick up a new wardrobe, something a little more grown up after your teen years wearing uniform at school – it's now the best chance to express yourself how you see fit. My Uni was so free on clothing, you could really wear anything you wanted, and I absolutely adored that. Of course you wanna be as comfy as possible but you need to set your style firmly into place. For me my Uni style was a casual yet still professional version of myself, I always wanted to present myself in a professional capacity.
I don't wear enough skirts – or any skirts tbh – at all in my wardrobe, so when I saw the new H&M Divided collection had landed in store I took it as the perfect opportunity to pick up this super cute, super flattering wine red skirt.
The new collection has got loads of cute bits to keep you feeling stylish yet comfy at Uni, and I also picked out this fluffy jumper to go with my wine red skirt. The necklace is from H&M too – win! It's so good when you can pick up loads of bits in one go and I definitely felt that with the new range. Pop into store and take a look, it might just enhance your uni days, or take you back in memories!
Also, H&M have a student discount for those of you with a UNiDAYS id app, just show it at the checkout for 20% off instore, which is valid until October 5th.
View the original post on http://hminspired.tumblr.com.