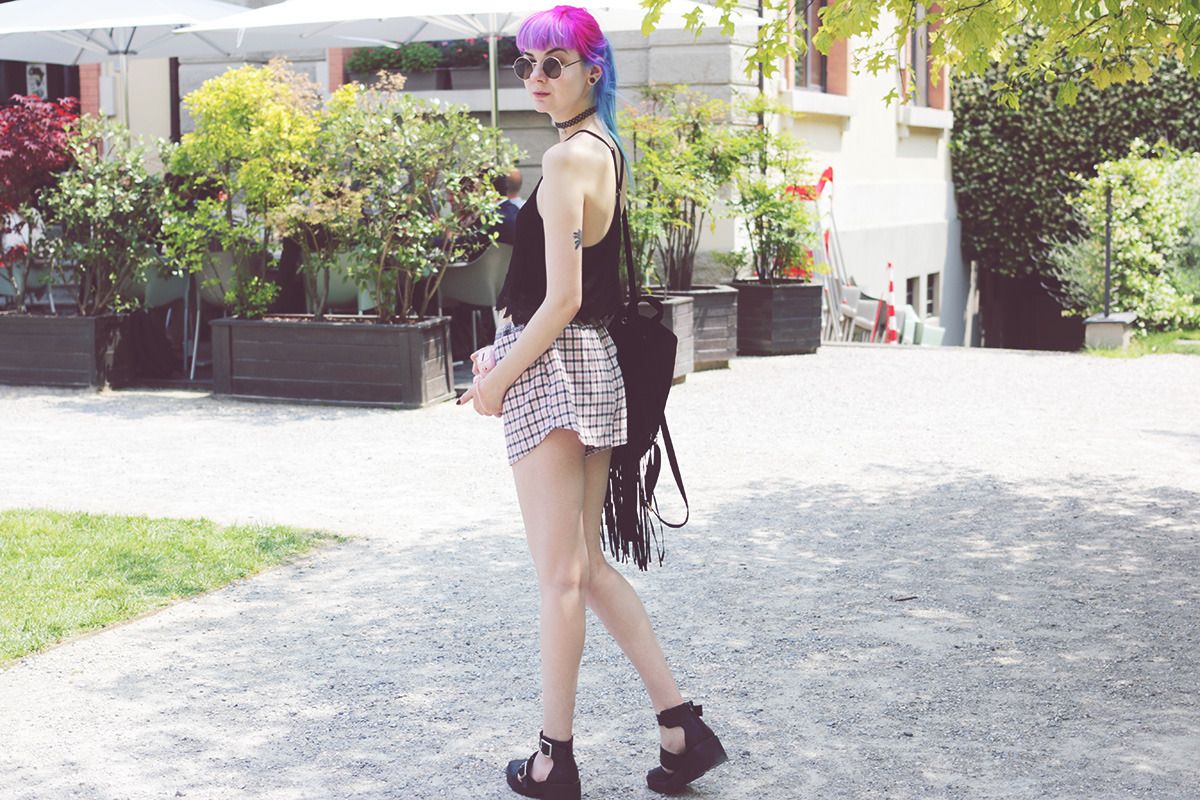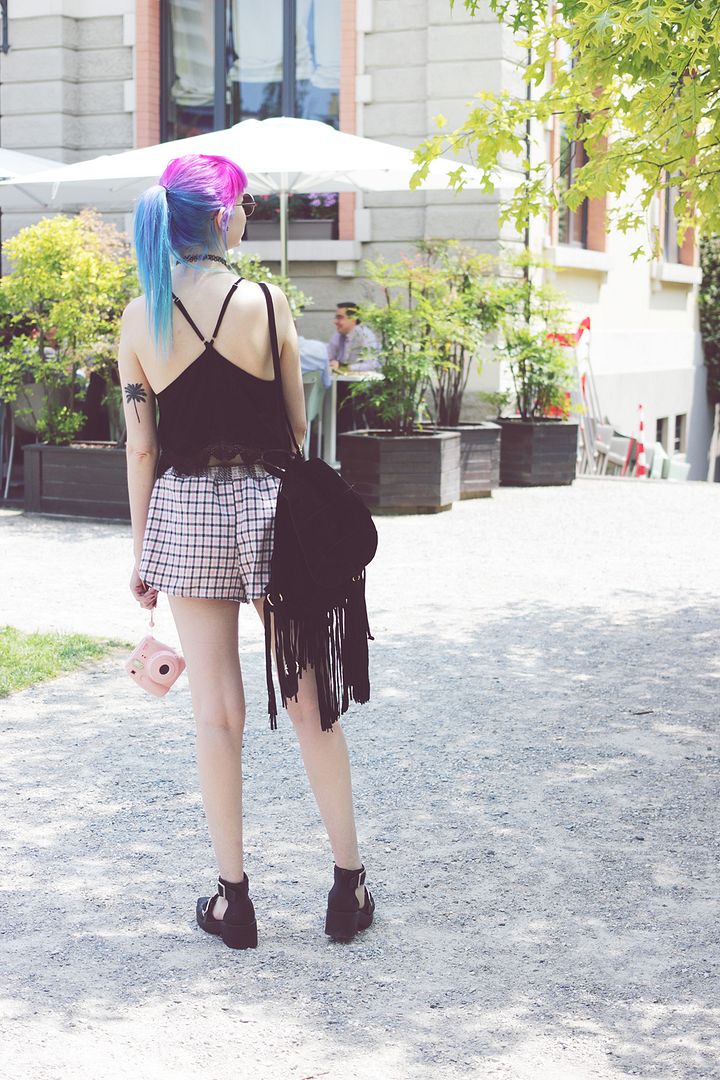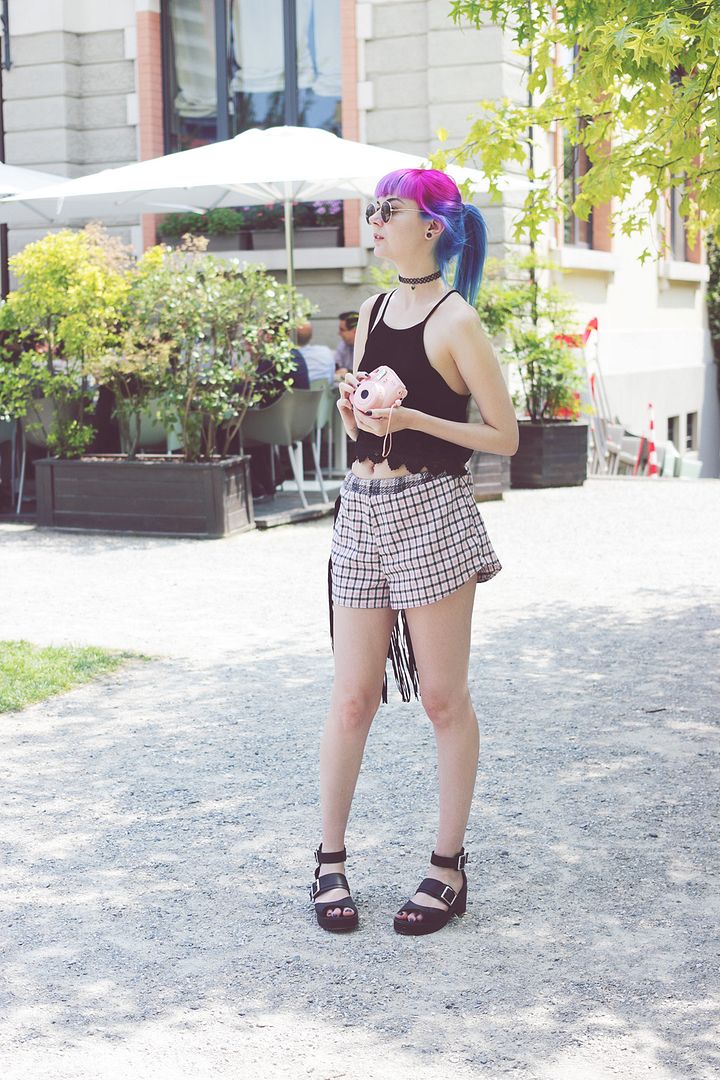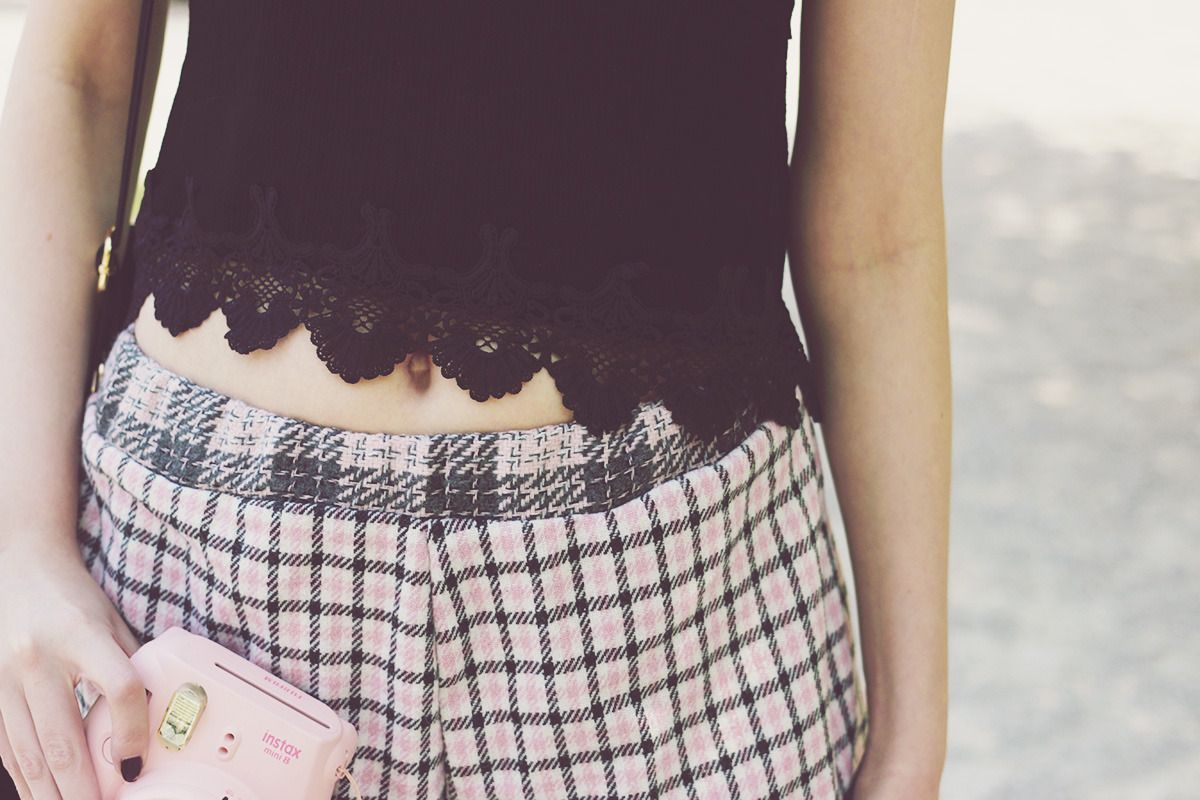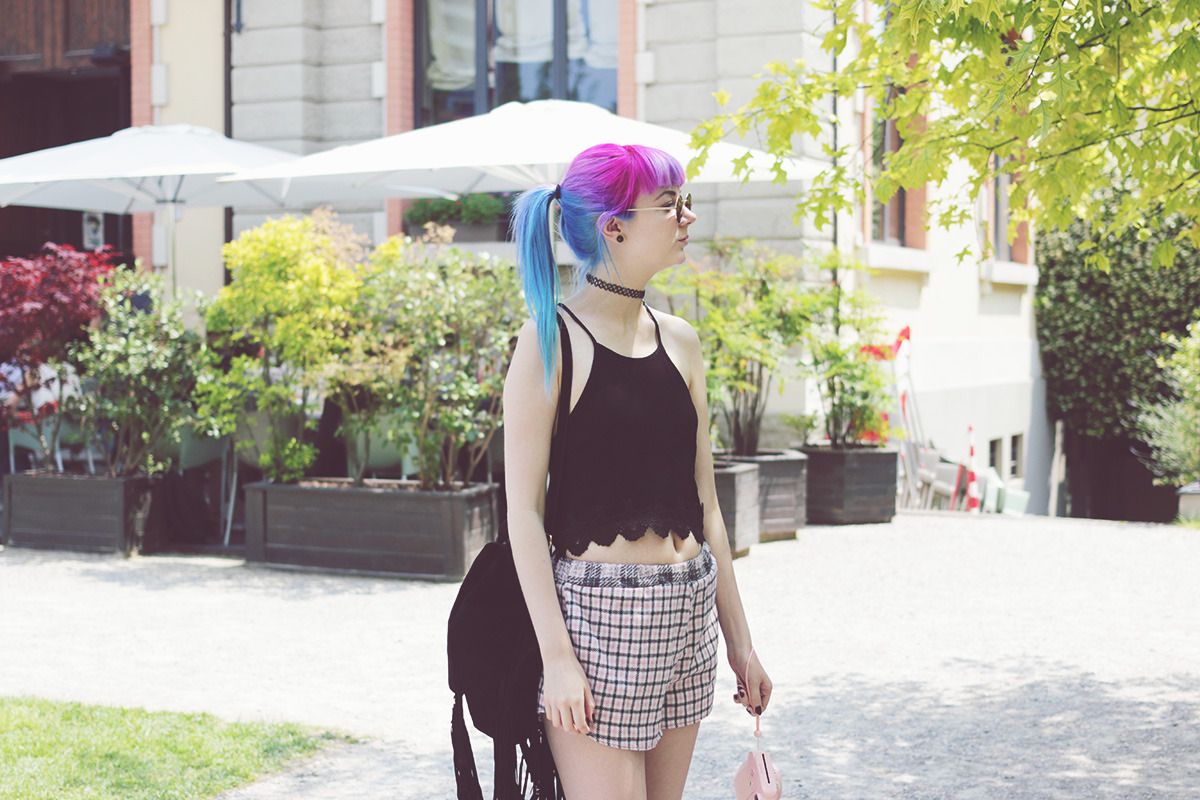 +–+–+
PHOTOS: GRETA AGAR-HUTTON
EDIT & WORDS: ZOE LONDON
FEATURING:
TOP: MISSGUIDED*
SHORTS: THE RAGGED PRIEST
SHOES: NEW LOOK
BAG: BOOHOO.COM*
SUNGLASSES: ASOS
CAMERA: FUJIFILM INSTAX MINI 8
+–+–+
I'm so sorry i've been away from this blog all week. I've not stopped feeling guilty about it, like i've let everybody down! I hate not blogging/uploading regularly. I've been away quite a bit, so hopefully you can excuse me. I first went to Milan, last week from Wednesday to Friday. Then I had two days at home to chill with George and get my life back on track (I managed to film videos, but not do any blogs, fml!) before I then went to Paris early Monday morning and came back yesterday.
It's been so amazing, but I can only apologise for the lack of blogs thus far. Hopefully before I fly off again (Sunday!) I can upload some more posts. I'm beyond grateful for the travel opportunities my blog has given me though, and if that means slightly dodgy posting schedule times for a few days – I hope the content it makes is better in the long run!
So, off tangent there, but these photos were taken last week in Milan. We found this amazing little restaurant away from the city a bit, where all the food was organic and grown in these grounds around the restaurant that you can see here. I'll blog about that fully in my posts about Milan, but it was absolutely stunning and some of the nicest food!
I wore this little Missguided top with my old last season Ragged Priest shorts as I fancied a bit of pink! It was dead hot and we were walking around the city in the day so I didn't fancy anything too floaty, but just more city explorer in the heat casual. The Missguided top came with matching shorts, so i'm sure you'll see it feature again soon! Have you been to Milan? Do you like my city outfit?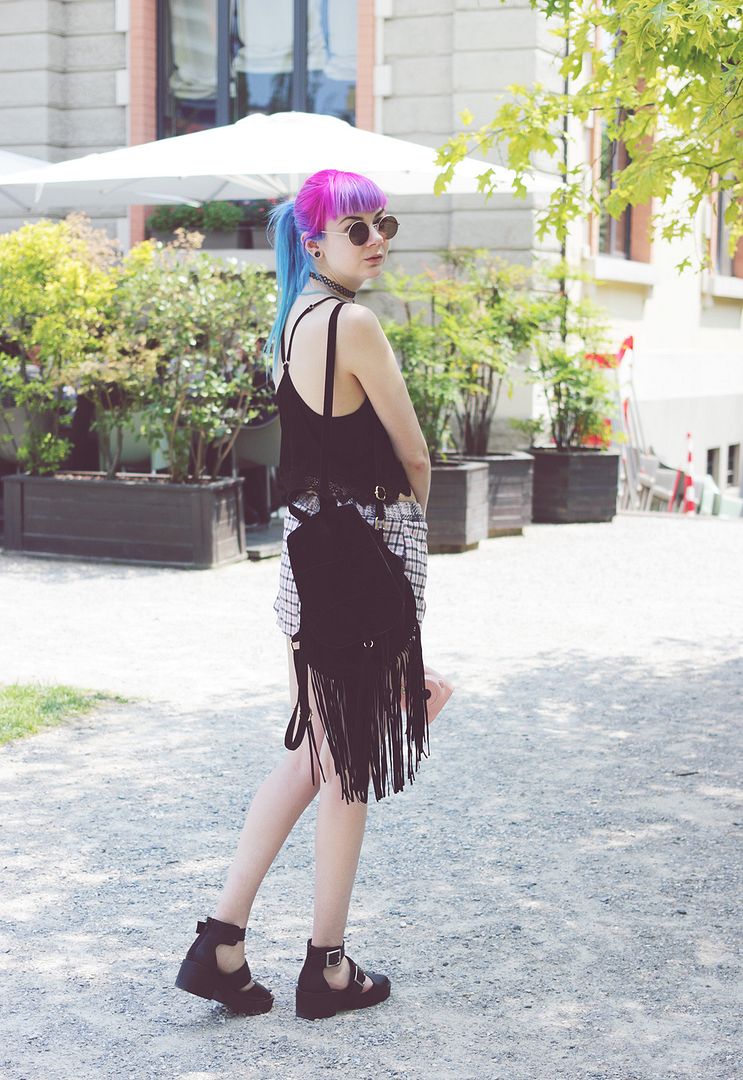 +–+–+
S H O P
+–+–+