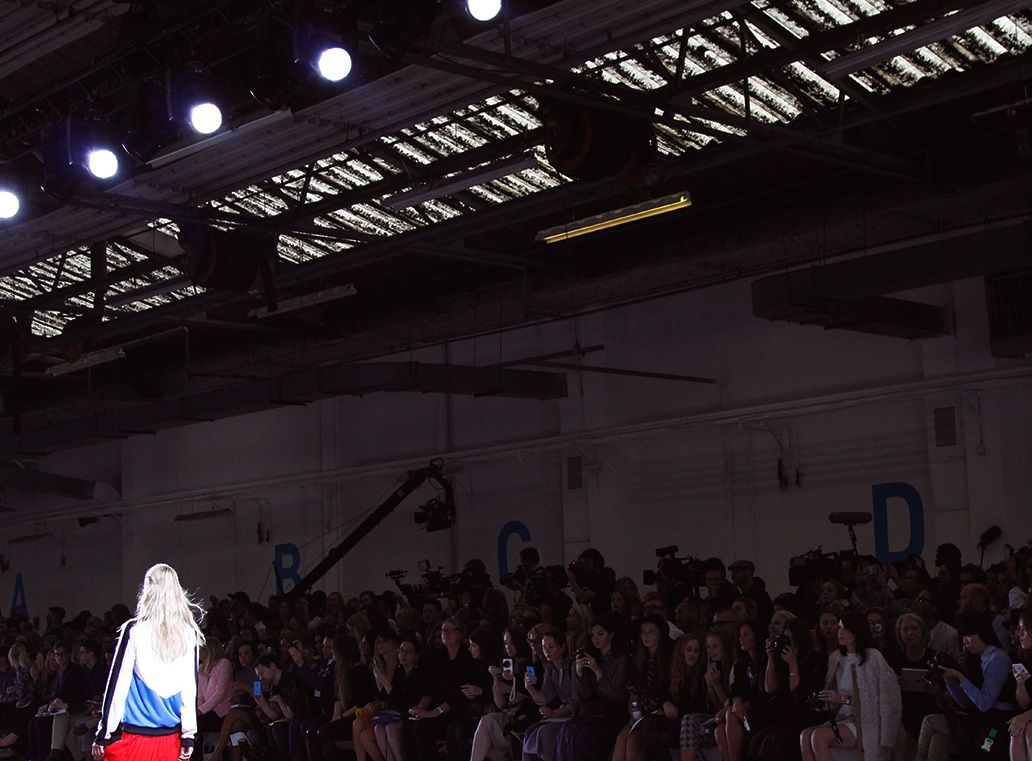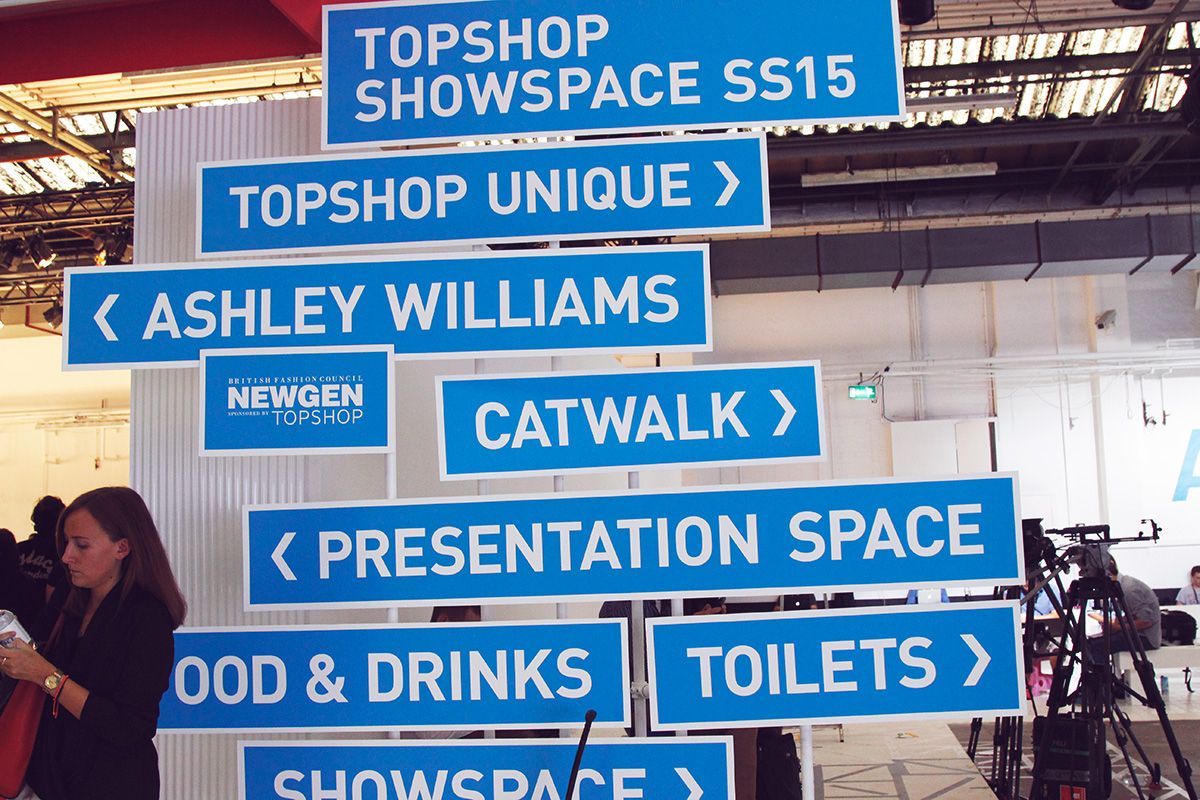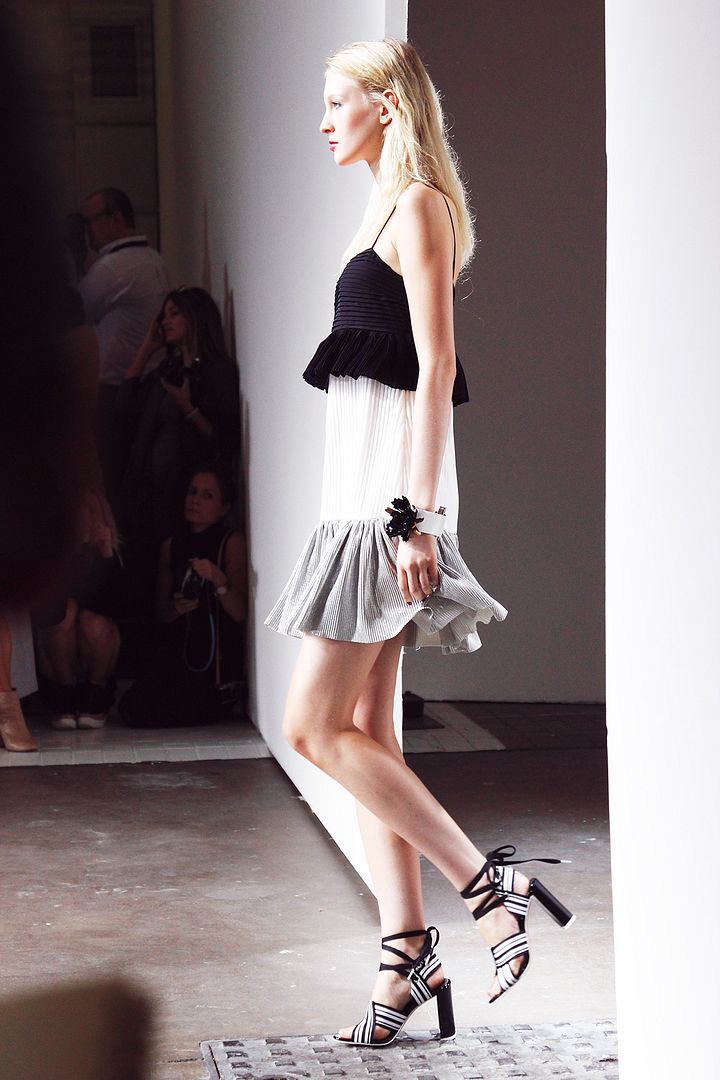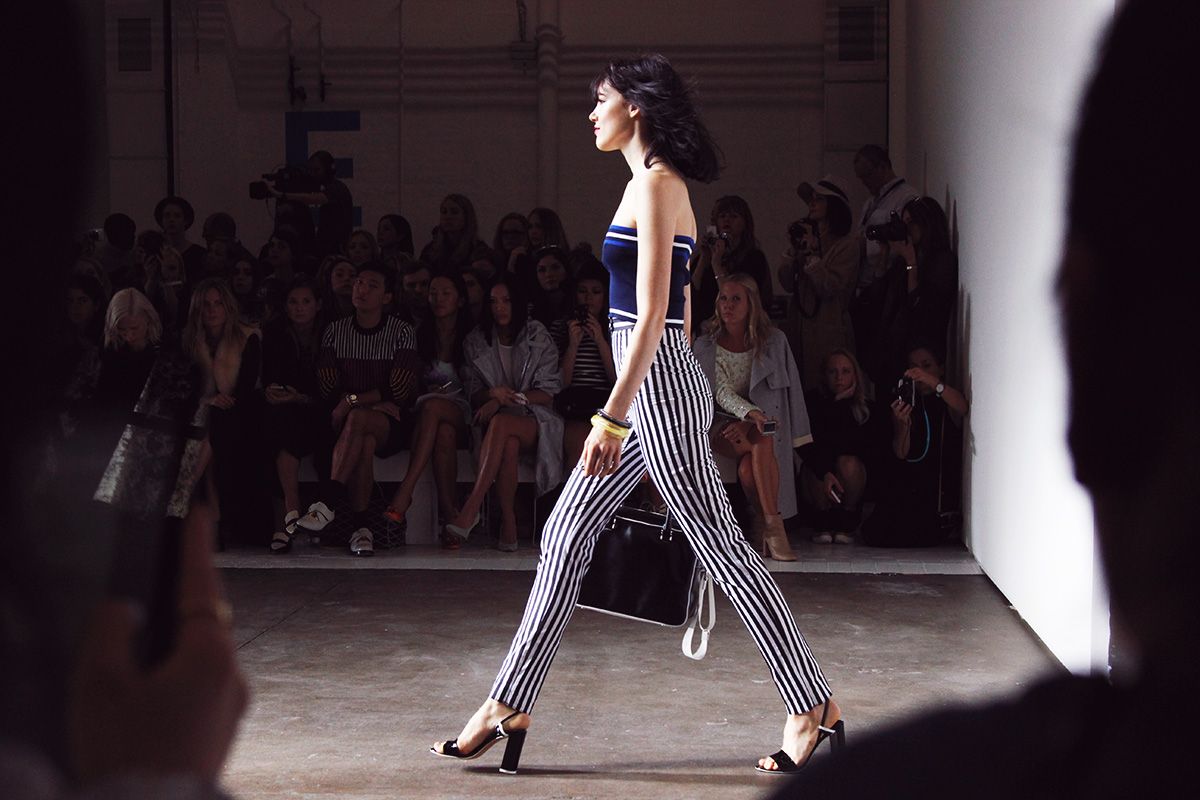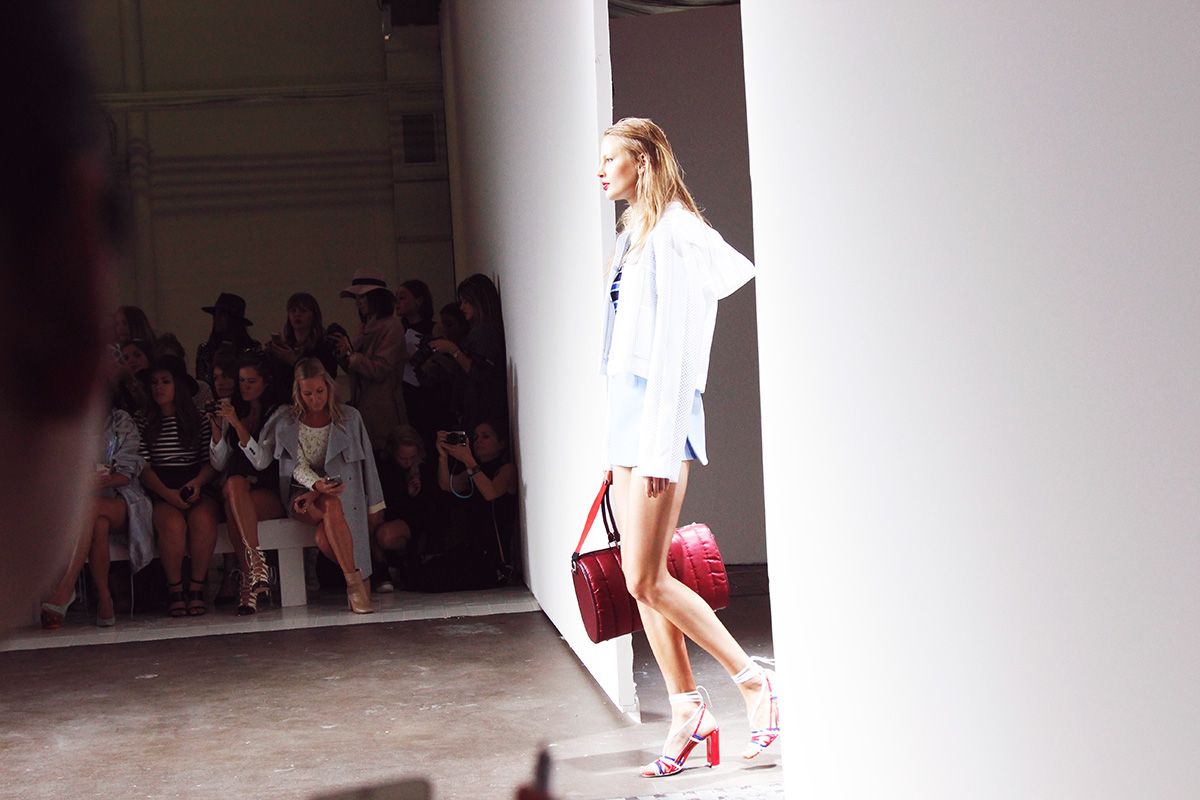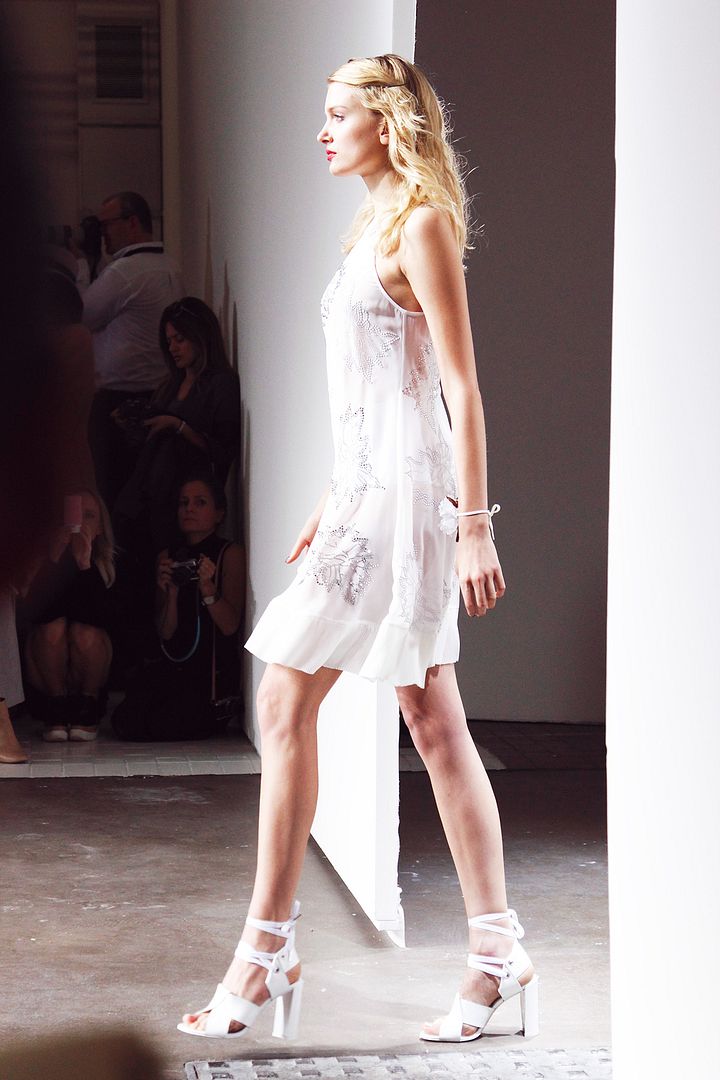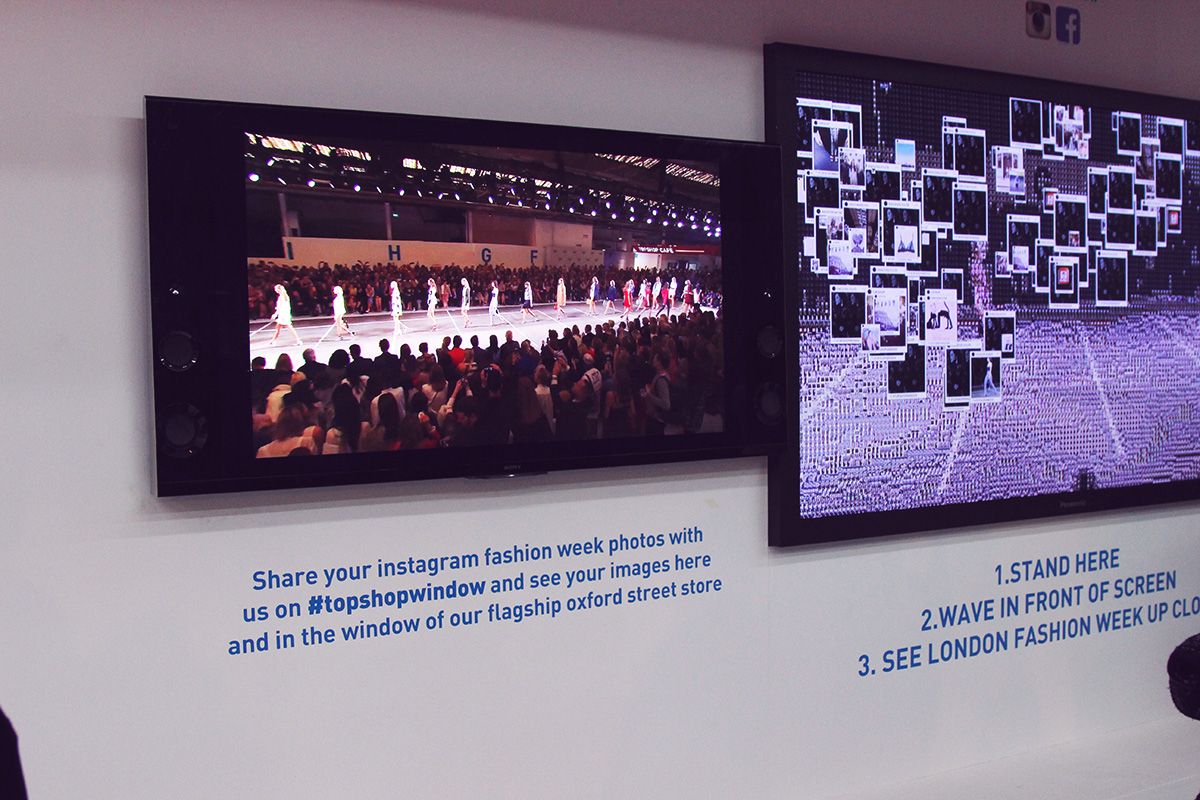 PHOTOS & WORDS: ZOE LONDON
(PLEASE DO NOT REPUBLISH PHOTOGRAPHY WITHOUT CONSENT.)
TOPSHOP UNIQUE FOR SS15 WAS SUPER READY TO WEAR. BUT DID THAT MEAN IT DIDN'T SPARKLE AS BRIGHT AS USUAL?
MAKEUP: HANNAH MURRAY FOR TOPSHOP BEAUTY
HAIR: ANTHONY TURNER FOR L'OREAL PROFESSIONEL
Aaahh Topshop Unique. The one everyone has eyes on. Arriving fashionably late as always Lily, Victoria and I ended up right in the thick of it all with there being hundreds of paparazzi outside as well as tons of fans – and rightly so! That FROW was to die for. I spied Alexa Chung, Ellie Goulding, Daisy Lowe and Poppy Delevigne, who's sister Cara opened the show with a storming sassy entrance, in sportswear style tennis dresses with oversized colourful bowling bags. I even managed to be sat across from my buds Tanya Burr and Rosie (The Londoner), who both looked gorgeous!
For me, I loved the fact of the ready-to-wear super affordable clothes, but not all of it was to my taste. I love sportswear but i'm not completely a sportswear girl so I think for me I would take elements of it, perhaps the bag or the jumpers, to make it into my own style. Mostly everything in this first half was in an almost patriotic red, white and blue, and I have to admit it was a nice change from the usual sportswear monochrome.
The second part of the catwalk was delicate, sequinned, soft party dresses. And really beautiful party dresses at that. Jourdan Dunn walked out in a particularly gorgeous cross low neck black dress with glittering sequins and beading all over it, leading to a soft frilled trail as she walked. I absolutely fell in love with it – combined with their Topshop Makeup red lips by Hannah Murray, smudged out to look as if they had 'kissed the boys' it was British seaside glamour at it's finest. The lip shade? Topshop Beauty Lip Ombre in Baffle, with Lipstick in Temptation, both to be released Spring 2015. Amazing. So affordable!
*Image courtesy of Beauty Seen PR
Anthony Turner was on hair duty and he went for a moody Blackpool teenager, loitering about, snogging boys at the bus shelter. Amazing? What a unique inspiration to have. He said "anything too neat just wouldn't work for the Topshop girl" so he used the L'Oreal Techni Art Pli to make a matte and fluffy slightly curled texture.
All in all, a mixed bag from Topshop this season… and it is of course dividing opinion.

** SO HOW CAN I DO THIS AT HOME? **
It can be hard reading glossy Fashion Week reports and imagining doing the looks at home, so this season i'm adding in a few easy-to-recreate tips for us normies (and on a budget, too!) I'll be trying some of them out myself. Here's how you can get a similar style to the Topshop Unique London Fashion Week show! This show is actually one of the most accessible of all, designed with that in mind!
– The lips for this were so easy. Pat on a little bit of red into the middle with your finger and work your way out.
– Use a wide barrel tong to make soft waves, and spritz a texture spray through them to mess it up.
– Take sportswear to a new level by mixing up the colours – red anyone?
– Buy some beads and delicately stitch them onto a plain black dress for the same effect!
– Why not try a bowling bag instead of your usual handbag?
I loved the entire experience of being at the Topshop Unique show. For me this has always been a goal of mine to go to, and even though I had backstage (we ended up missing it due to traffic, argh!) being front of house was absolutely incredible. What do you think of their offering this Fashion Week?