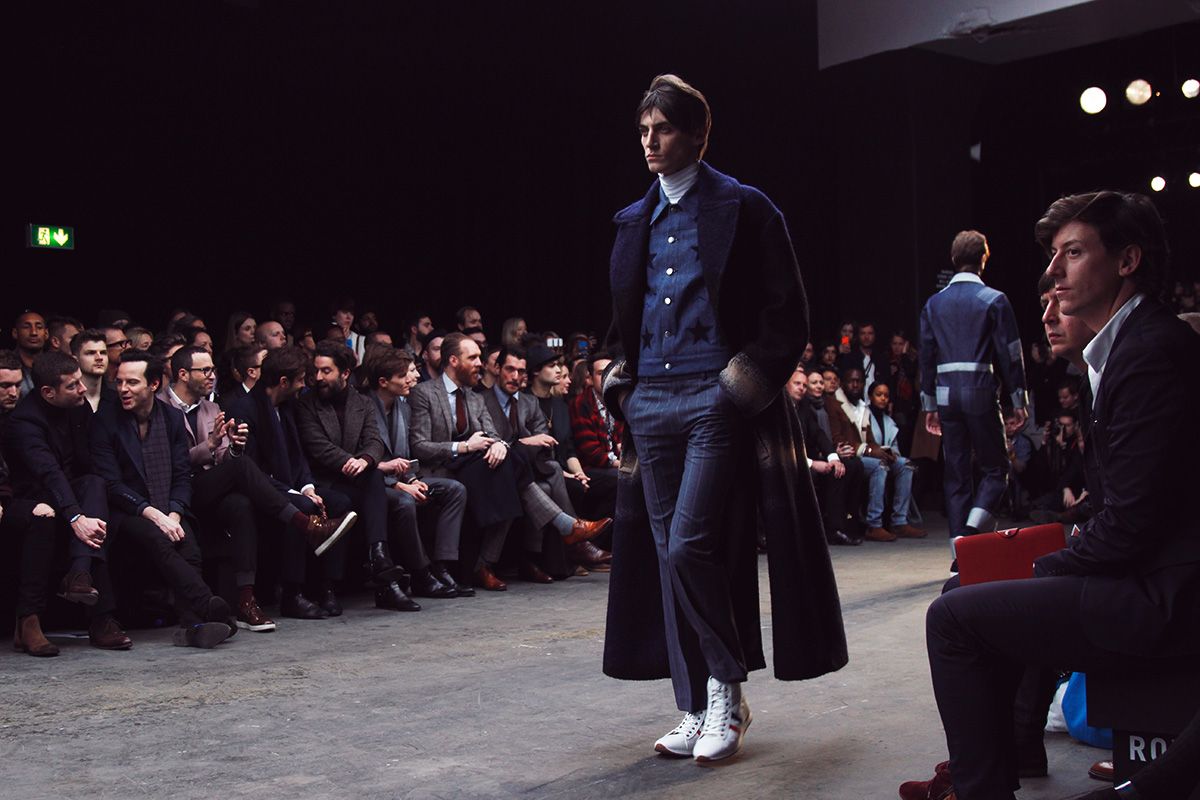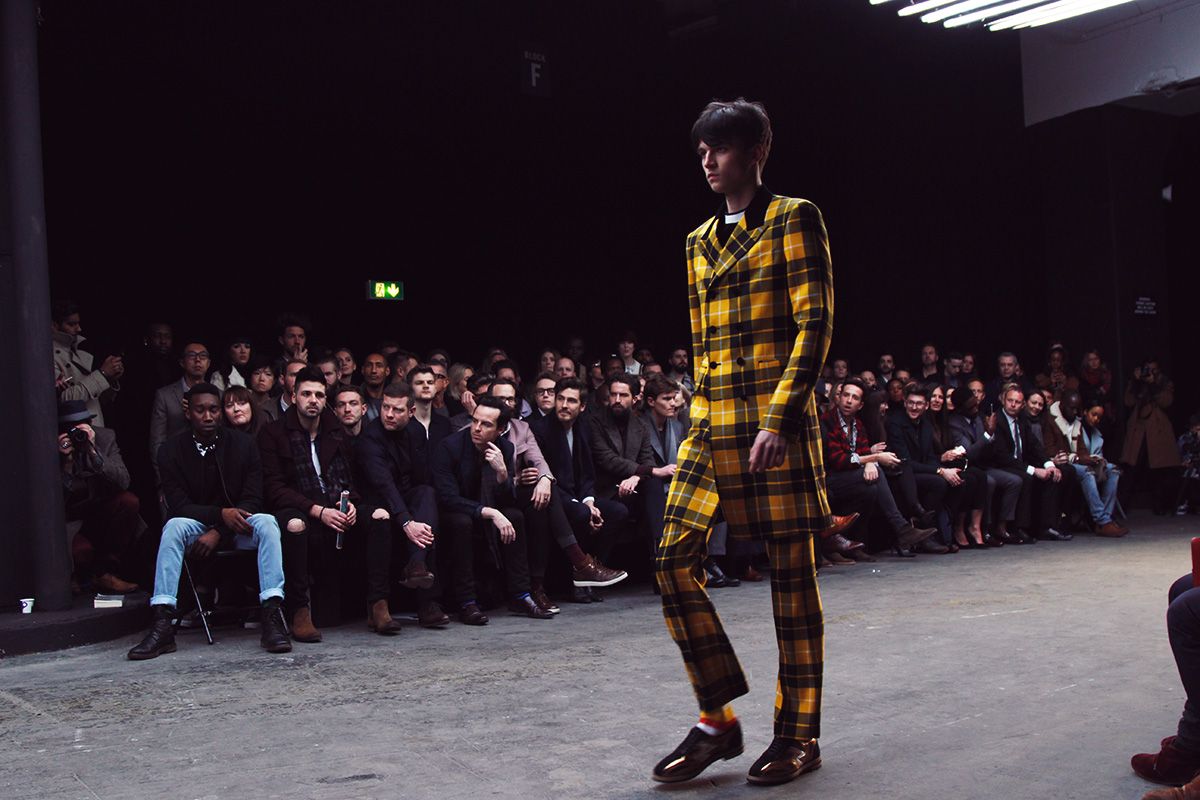 +–+–+
PHOTOS & WORDS: ZOE LONDON
(PLEASE DO NOT REPUBLISH PHOTOGRAPHY WITHOUT CONSENT)
TOPMAN KICKED OFF LONDON COLLECTIONS: MEN FOR AW15 IN RETRO STYLE
+–+–+
The first notable catwalk of the AW15 London Collections: Men got underway this morning and luckily I was invited down to capture the beauty as it unfolded. It was of course, high street powerhouse Topman and it's Design collection. The show was named 'Bombay City Rollers' and it was a real mix of influences from proper sixties psychedelia to 70s kick flares and 'zaney bowling shoes.'
I loved the mix of pattern and texture going on in this show. One minute we'd be all fluffy embroidered jumpers and the next it was rock n roll logo emblazoned leather jackets and colourful bomber jackets. With retro sneakers and hi-tops coming back in to make an appearance, they added that classy meets street vibe that only London men do quite like that, and the whole show was soundtracked by a sixties/rock n roll mash up. Think Crazy Horses against the Rolling Stones. With a backdrop of heavy 70s patterning (although that wasn't in my line of vision as I faced the tail end of the catwalk) it really helped set the scene.
I'm not sure how far the flares and tartan will go into the general high street but one thing is for certain, our boys will be transported back to a psychedelic daydream in carpet coats and striped socks come Autumn/Winter this year, and I for one am all for this movement. I began to feel like I was back in Carnaby London, with the Beatles on the radio…
What do you think of Topman Design at LC:M for AW15? A really popular show this one, how many famous faces can you spot in the front row there?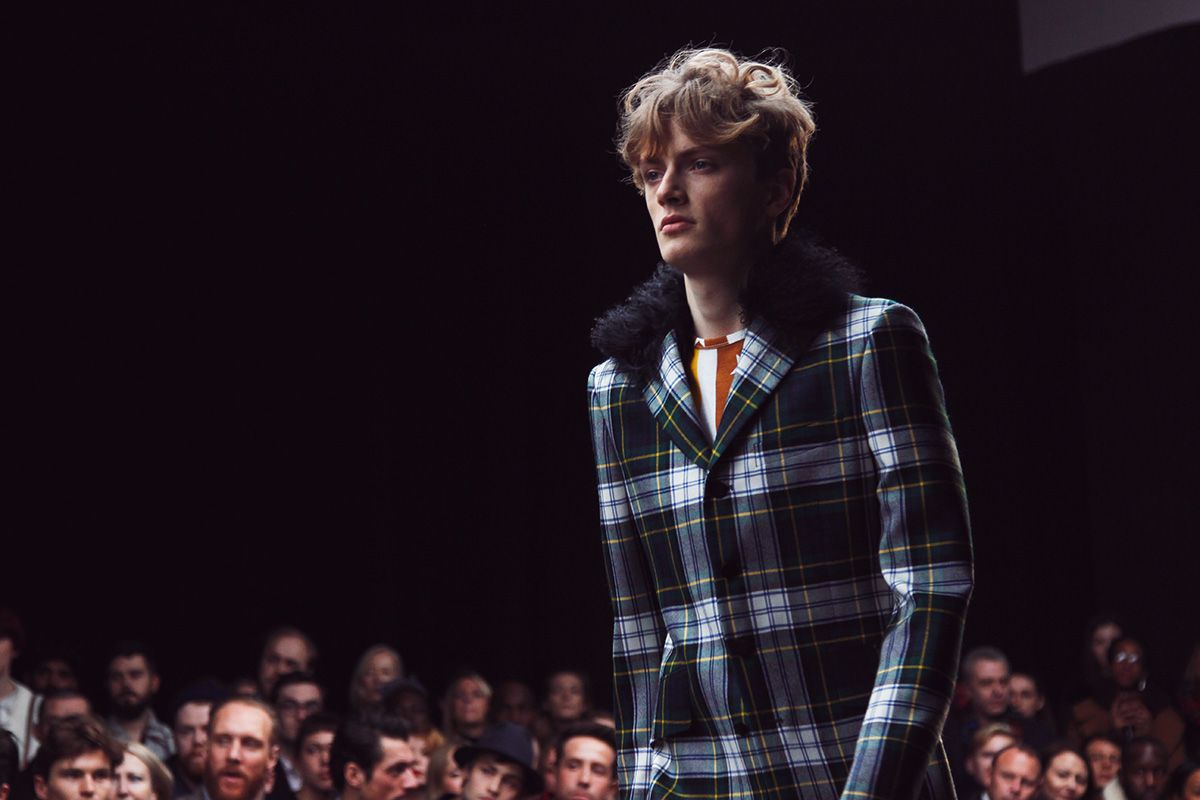 +–+–+