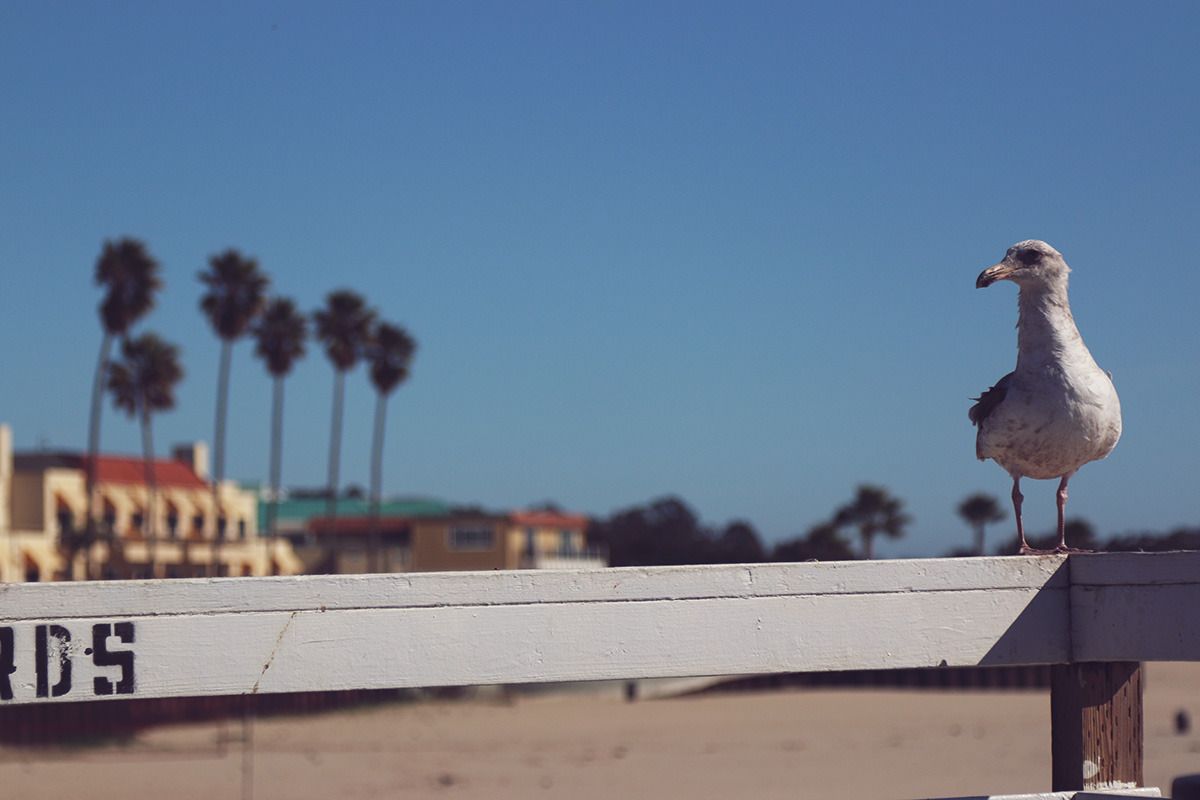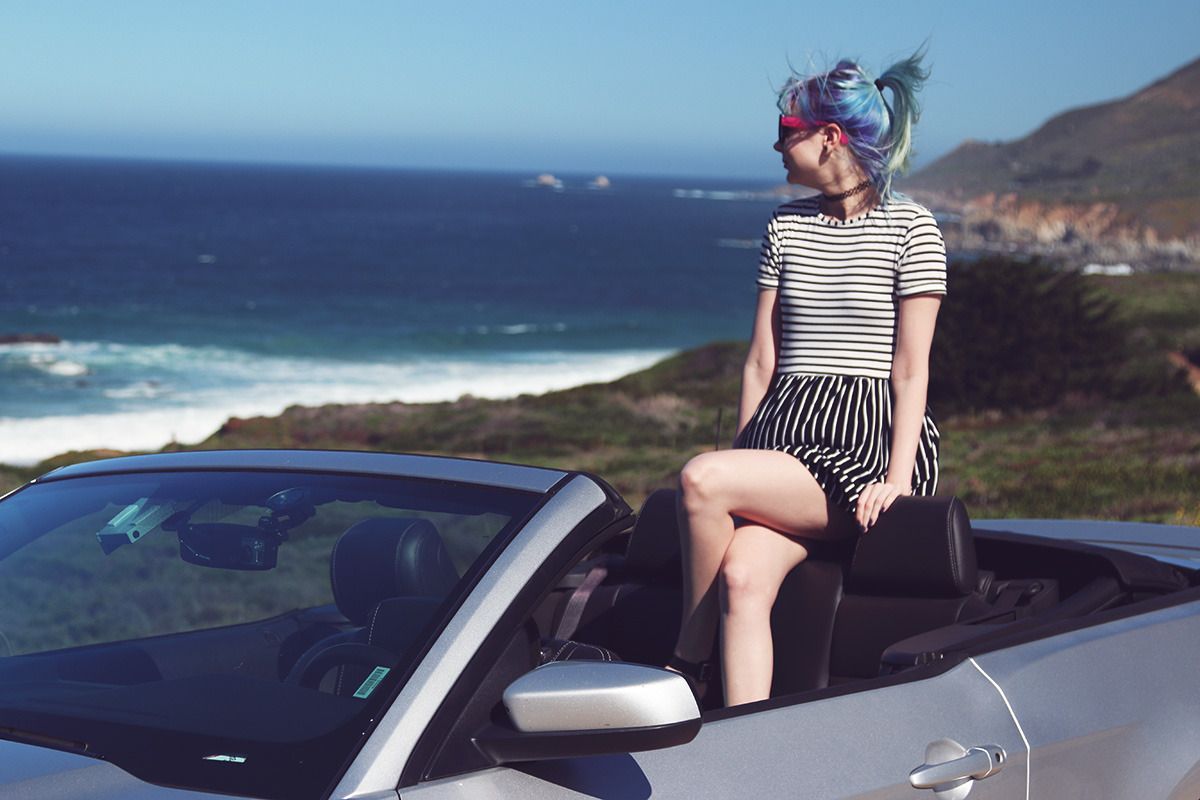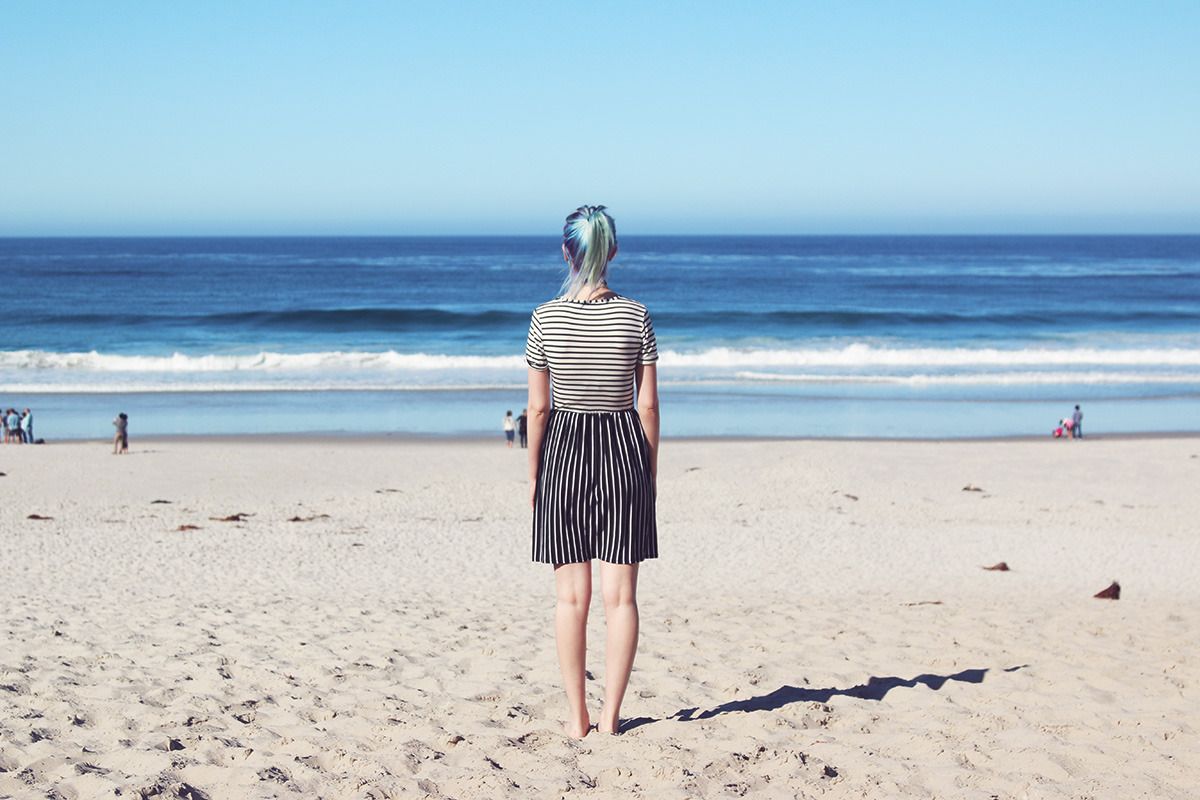 +–+–+
PHOTOS: GEORGE ROCKETT
EDIT & WORDS: ZOE LONDON
FEATURING:
DRESS: MISSGUIDED*
SHOES: NEW LOOK
SUNGLASSES: TOPSHOP
+–+–+
There's a childlike magic about the seaside. It never seems to fade, or pass. Maybe because I live in the city and I don't see the sea so beautifully as often as i'd like, but being at the seaside for a day still feels like the most wonderful treat you can reward yourself with. These photos are taken on a mixture of the beach at Carmel by the Sea, and further down the Pacific Coast Highway 1 at Pismo Beach, both in the sunshine state of California. It kinda doesn't really make much of a difference to how I feel which beach it is, as long as it's not too pebbly, not rainy and clean… I feel like i'm living a childhood-like resurgence of happiness.
Look how happy I am in these photos. I think i'm a pretty chirpy happy person most of the time anyway, but when I look at these I feel almost a full body emotional 'sigh' come out as I remember just how happy I was. George and I got to Carmel late the night before these pics were taken, and as we were waiting in the little Greek restaurant we had chosen to get food in for a table, we decided we'd take a walk down to the beachfront. Carmel is a very affluent little seaside town, with what felt like probably the safest streets in most of California. Well, that we saw anyway.
Anyway, we had about 45 minutes to kill so we took a slow stroll down to the beach, and by this point it's about 8.30pm, and the sun has fully set. California heatwave temperatures though meant it was still around 27 degrees, and to be honest i didn't even need the small shawl wrap I was wearing. We walked right down onto the beach, onto the soft sand and gently listened to the sound of the waves hitting the shore, with not another single person in sight. The gentle palm trees swayed in the softest of winds, and you could see every single star in the sky. We were looking into what looked like infinity, another curve of the world i'd never seen before. The idea that straight ahead of us (well, for a pretty long way anyway) led to Australia, was both exciting and awe-inspiring. I just stood, quiet as a mouse, and held onto George. I'd never felt so happy in my life.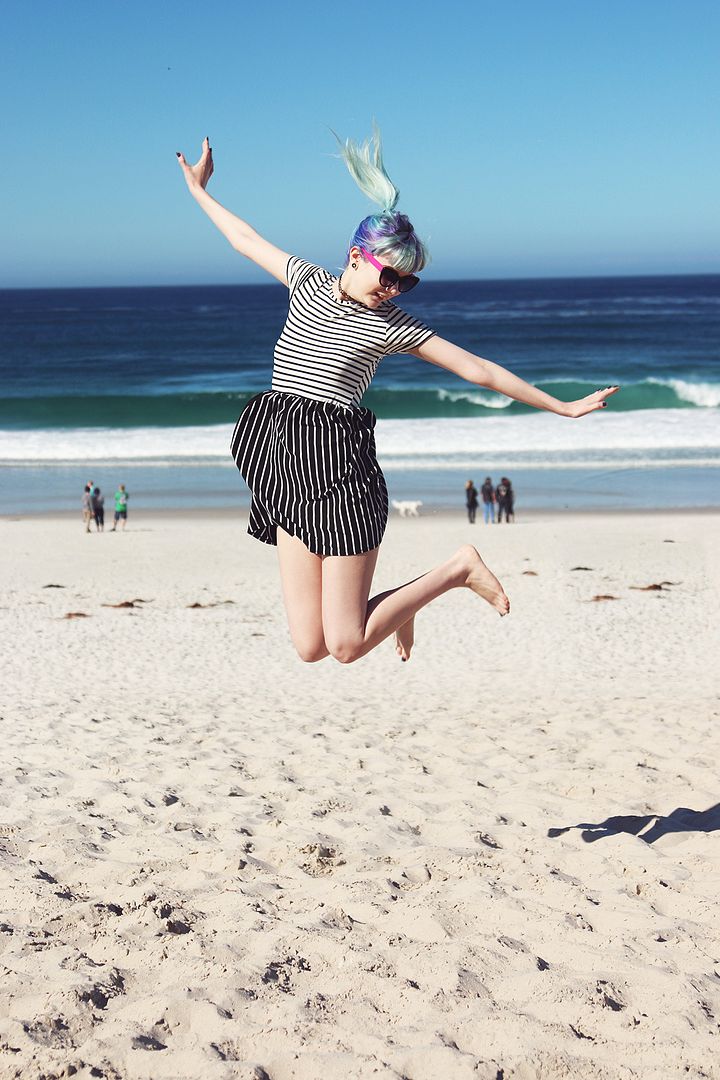 I very rarely see moments of tranquility like that in London. There's the odd one, here and there, don't get me wrong. After finishing a DJ set at 5am in the height of Summer you could definitely have a tranquil moment – I once walked to get the first train of the day home by myself as the sun was rising in the warm Summer morning over the Millennium Bridge. Not a single soul shared the bridge walk with me and I gazed over the river at the city I've called my home for a long time now. I'll never forget that day, the same as I won't forget the night in Carmel under the stars.
Since i've got back from America I haven't felt up to full 'happiness' yet. I think when you have a trip so life-changingly defining, you struggle to just slip back into regularity. Suddenly Islington doesn't seem so safe, and my pokey flat doesn't compare to the hotel rooms in the sun that we made home for two blissful weeks in California. The streets don't seem to shine as bright. I know they do, and I know it'll come back, but it's affecting how I want to blog at the minute – or don't want to blog – as I just feel like my feet haven't wandered as far as they want to go. I do firmly believe that there is beauty everywhere, and you don't need to travel to foreign shores to lap up culture you have at home, but i'm born explorer. The further I go, the more I realise how my heart flutters for the adventure.
But life isn't all about perfection and those adventure 'moments' all the time. I'd be bored after a while of living my entire life like that, and i'd miss my home. Wherever you wander you leave a trail with you that sets your heart alight and longs for where you've been. Sometimes you travel too long and long for the comfort of the beginning of the trail, whereas others you leave the trail too early, and long to return to where you left off. I felt I could have had a month in America, and George felt the same too. I have a trail I need to finish, and how or what capacity that comes in, i'm not sure yet.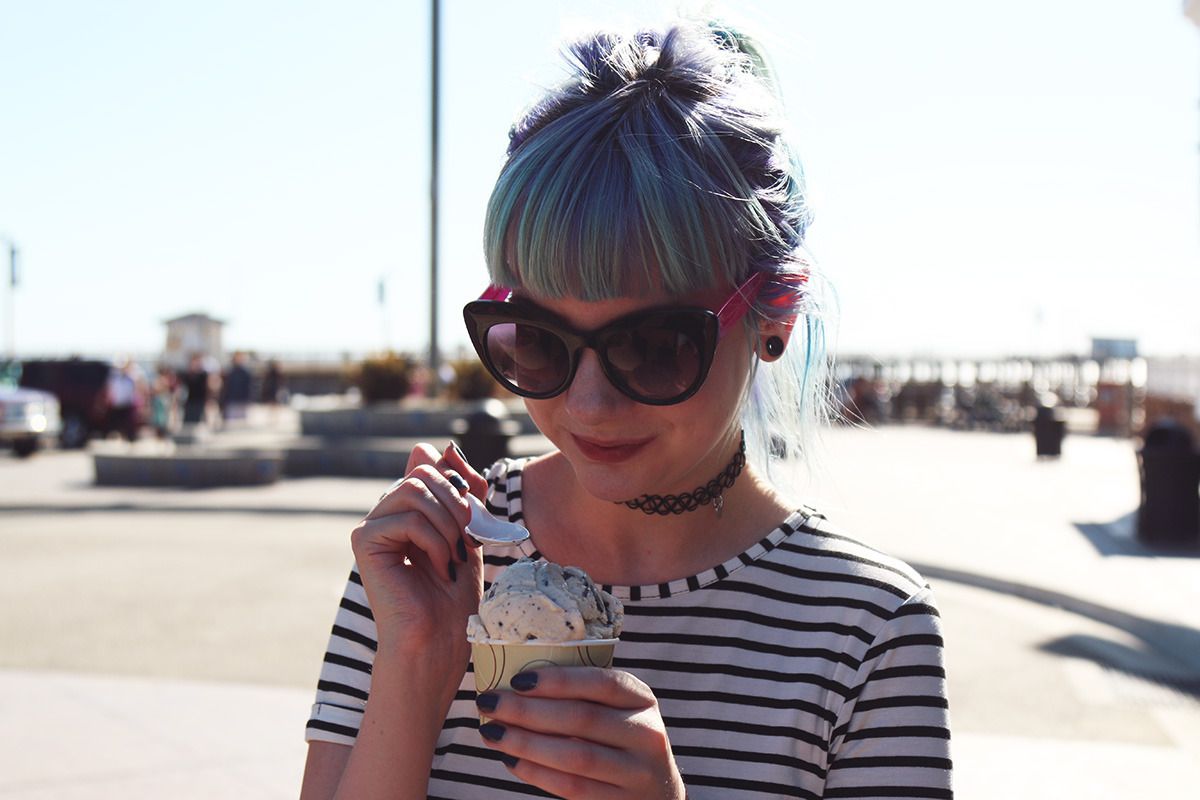 All I know is that i've neglected writing this blog because the topics I want to write about – I don't want to blog it because in my mind that means it's over. The topics I don't want to write about are the ones I feel I have to, and it's a small vicious circle. These pictures brought me a moment of clarity and happiness as I looked at them again with fresh eyes, and perhaps sometimes a little perspective is all you need.
I dunno if it's starting to make sense to you as to why i've got a travelling-influenced palm tree tattooed onto my arm for life now, eh?