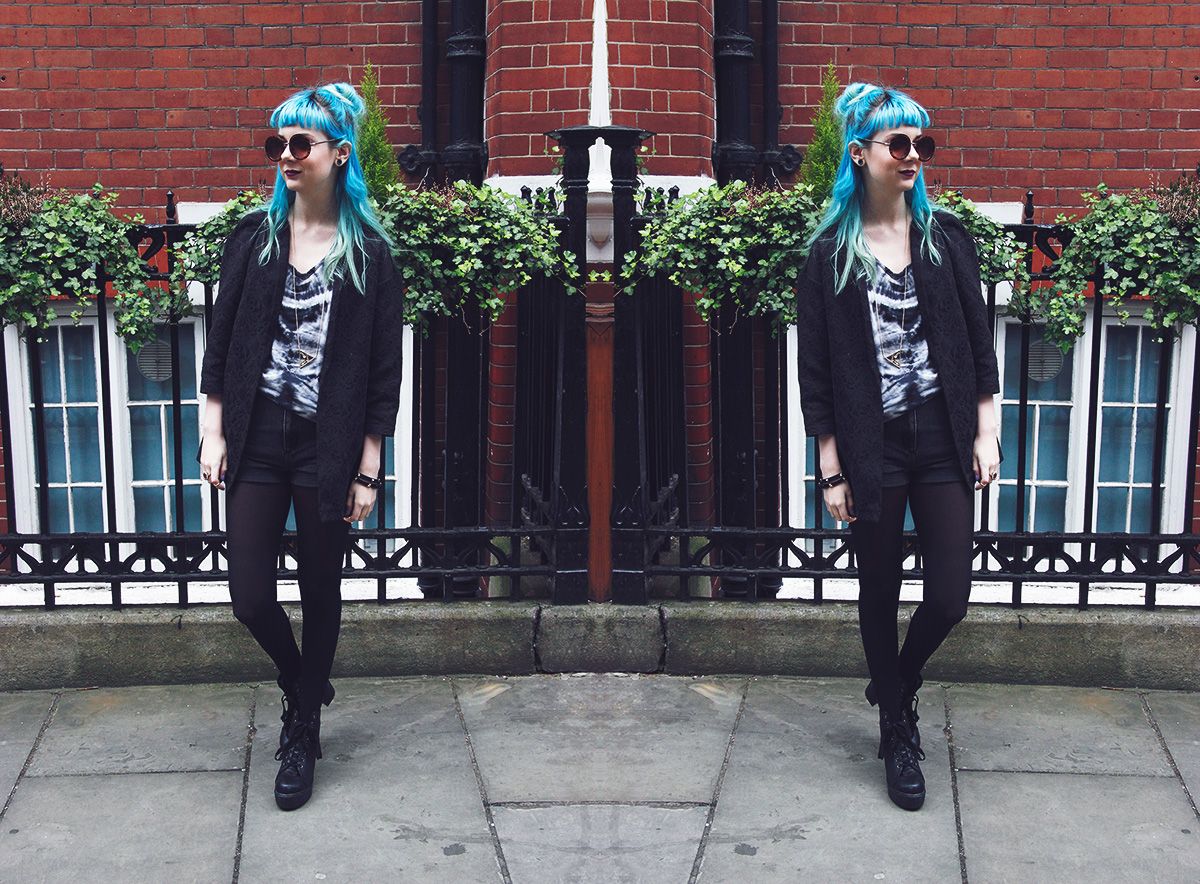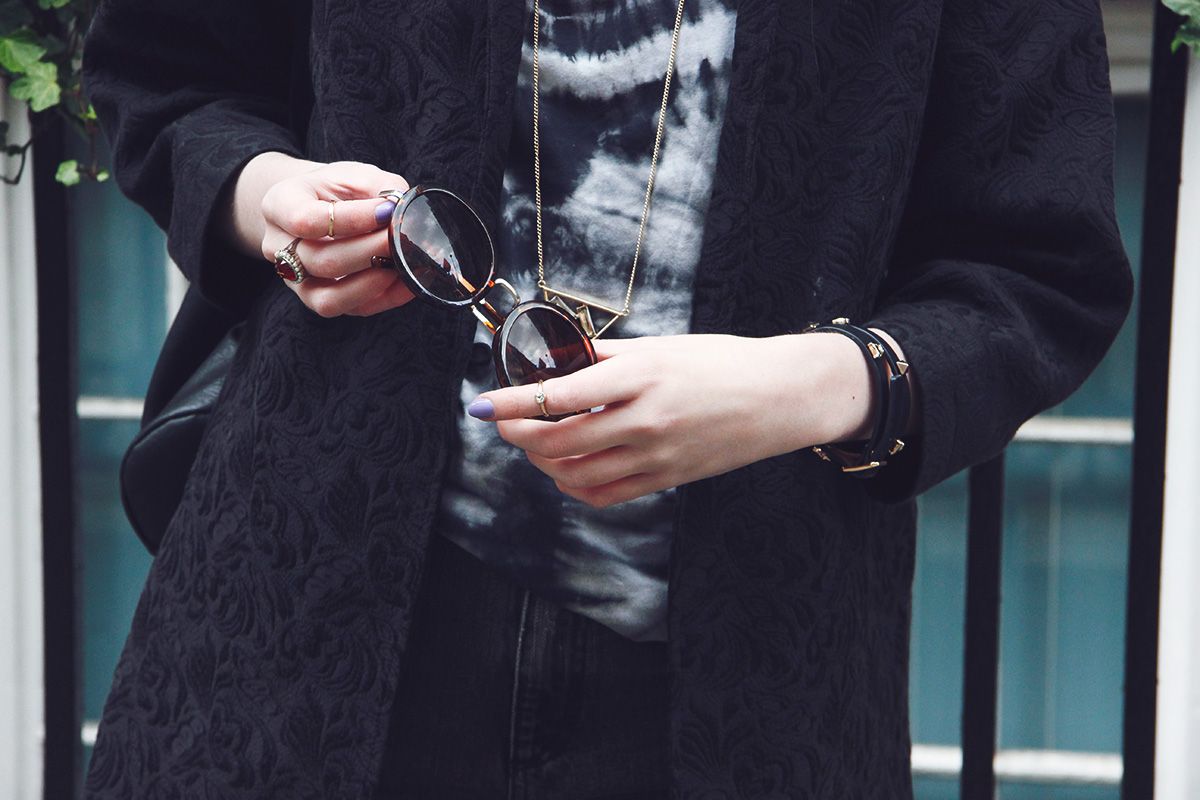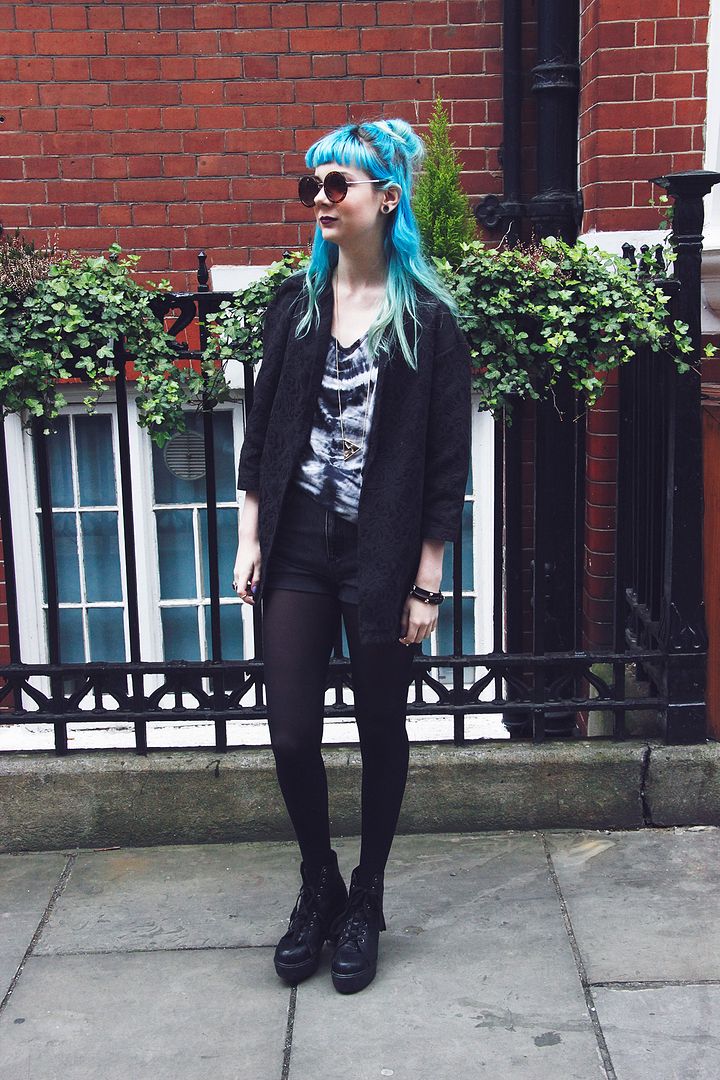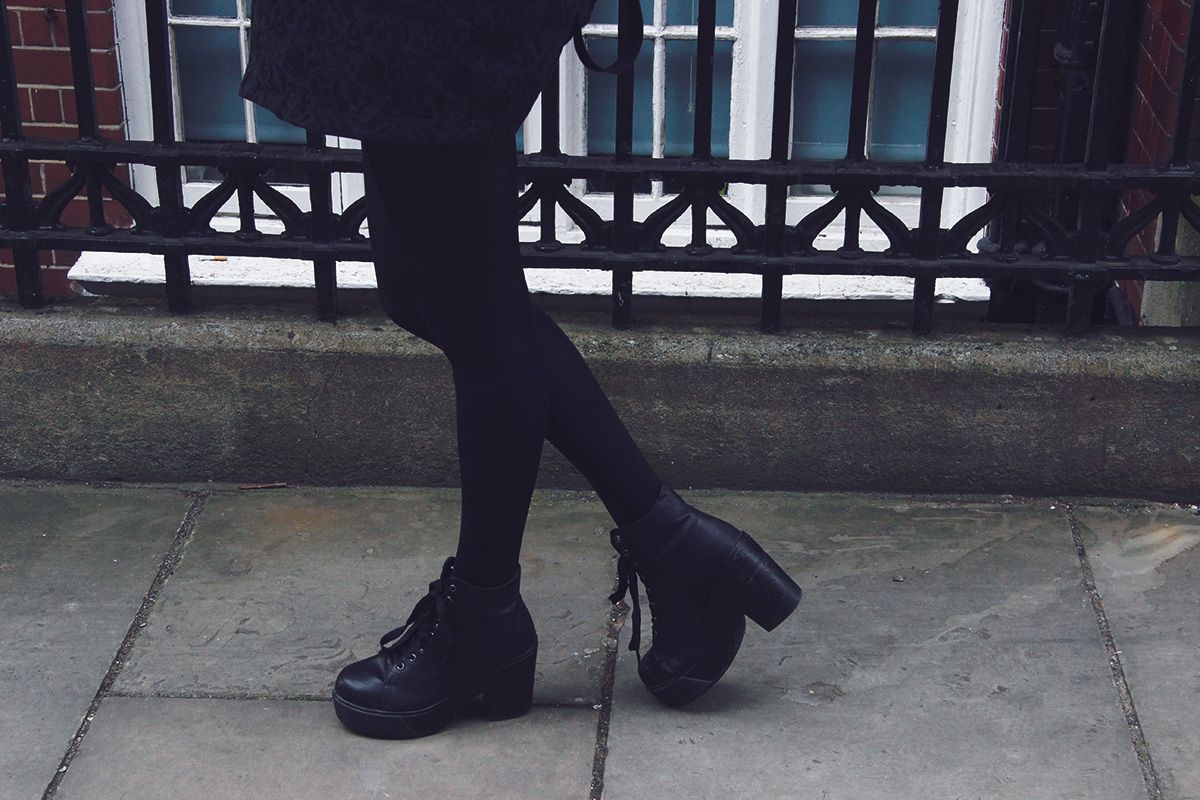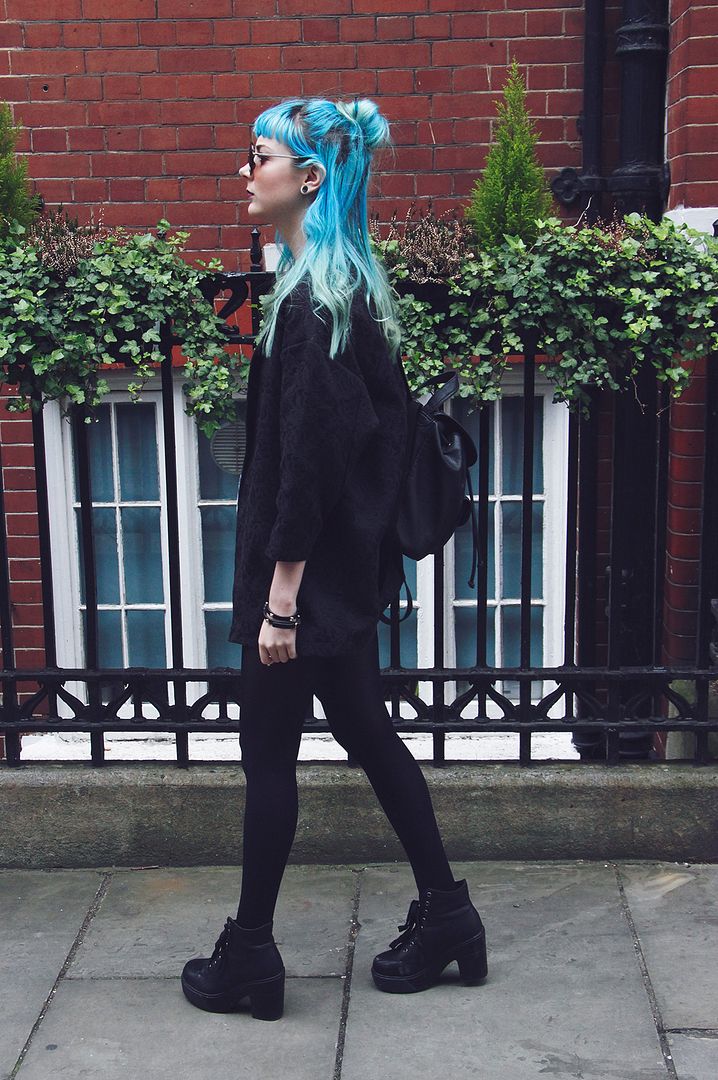 PHOTOS: LILY MELROSE
PHOTO EDIT: ZOE LONDON
WORDS: ZOE LONDON


TOP: MONKI
SHORTS: ASOS
JACKET: MOTEL ROCKS*
NECKLACE: TOPSHOP
BOOTS: MISSGUIDED.CO.UK*
BAG: NEW LOOK*
BRACELET: H&M
SUNGLASSES: ASOS*
Lily and I took a nice stroll around London yesterday. The weather was pleasant but turned a bit chilly in the evening, and we had some events to go to as well as generally just mooching about and gossiping away. Unintentionally, we wore the same hairstyle – i'm sure you'll see it on Lily's blog soon – which is a kind of half up bun half down hair look that seems to be quite popular at the minute. It's enough to say "i made an effort" without actually really making any effort.
I picked up this black and white tie dyed tee from Monki quite a while ago now, but I don't really wear it all that often. I think because it's not very warm. It's definitely a summer tee! It's something that's really easy to wear though – as in it really goes with anything.
I'm wearing the Revlon Colourburst Matte Balm in the purple shade again, I really, really love this. If you're after a dupe for MAC Heroine which I spoke about recently, this is totally it. It's got a kind of minty flavour too so it's quite an unusual product but I love mine! It's massively well worn already!