+–+–+
PHOTOS: VARIOUS
EDIT & WORDS: ZOE LONDON
A BIG COMPREHENSIVE REVIEW OF EVERY SINGLE FESTIVAL I WENT TO LAST YEAR, SO YOU CAN HOPEFULLY CHOOSE WHICH ONE YOU MIGHT GO TO THIS YEAR!
+–+–+
I think i've made it pretty clear over the last year or so that festivals are pretty much my life. I went to my very first festival at the tender age of just fifteen, it was Download and it totally made me the person I am today. I touch a little bit on that
here, in this blog post where I talk about why you should go to a festival
. I've never felt so free, so happy and so enveloped in music and culture than I do at a festival and it's totally addictive. I love the festival vibe so much that i'll be that person who's going to take their kids from the minute I can.
I've been to various other festivals in my life that I haven't included here (def check out Bestival!), but I thought for the sake of continuity I would just talk about the ones I went to last year, and why I loved them – this would be a long post otherwise! I also went to Nass festival but I didn't include it as it was kinda crap, ha. There's quite a few so let's go!
MARCH – TAKEDOWN FESTIVAL, SOUTHAMPTON
GENRE: ROCK/METAL/ALTERNATIVE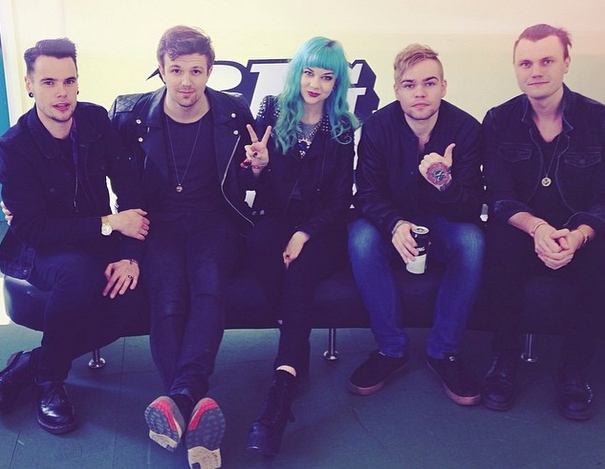 Okay so apparently I forgot to take any photos at all at Takedown! So here's a photo of the first time I met all of Blitz Kids in one place which was at Takedown! So it's not a 'traditional' festival in the sense that there's no field, in fact it takes place within Southampton University's student union and venues within the university. Fun little festival with all manner of bands playing from well, Blitz Kids, to Kids in Glass Houses.
I'd definitely go again, was a fun day out last time with good vibes, good people and some decent bands, too.


APRIL – HIT THE DECK FESTIVAL, NOTTINGHAM
GENRE: ROCK/METAL/ALTERNATIVE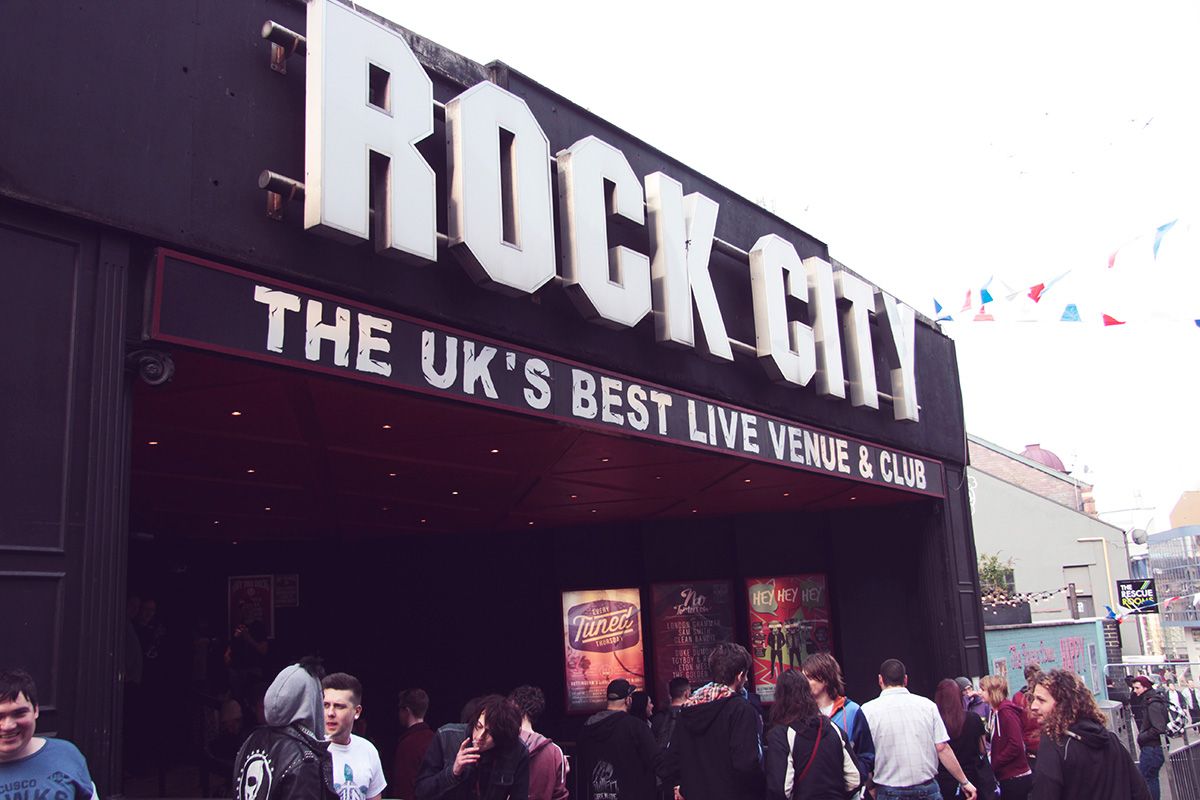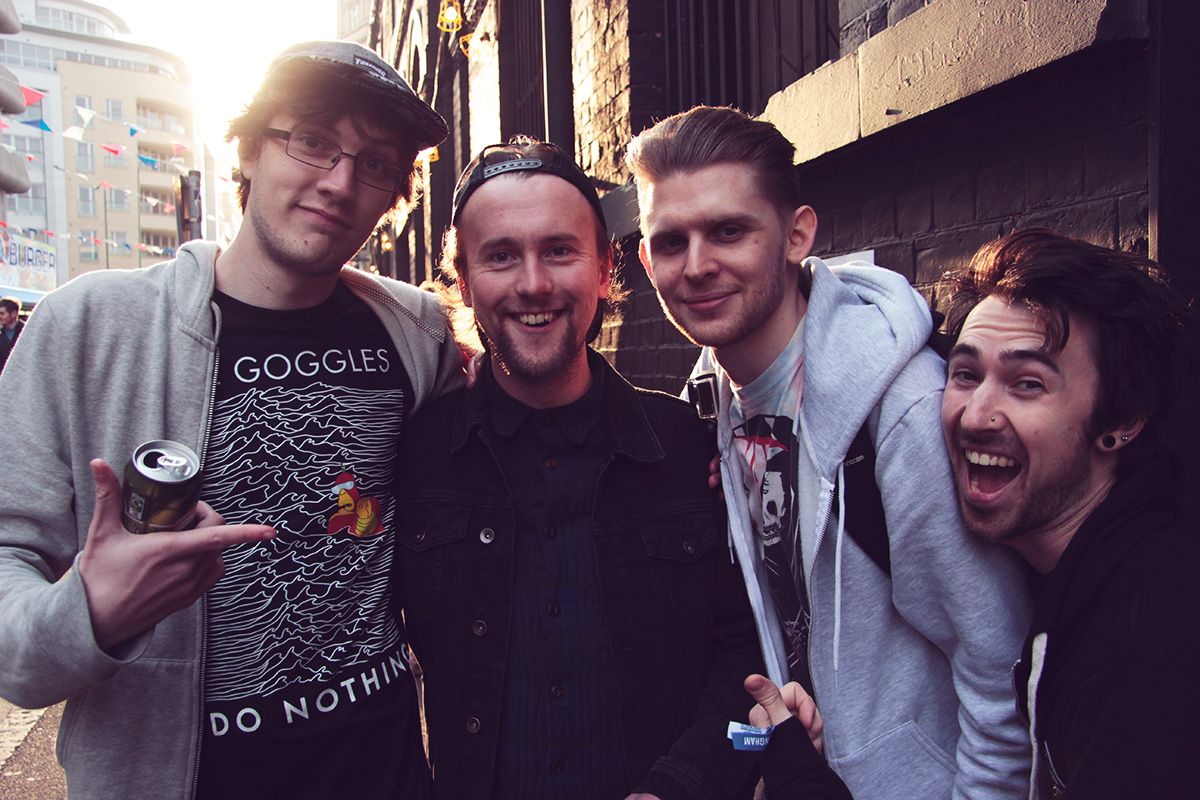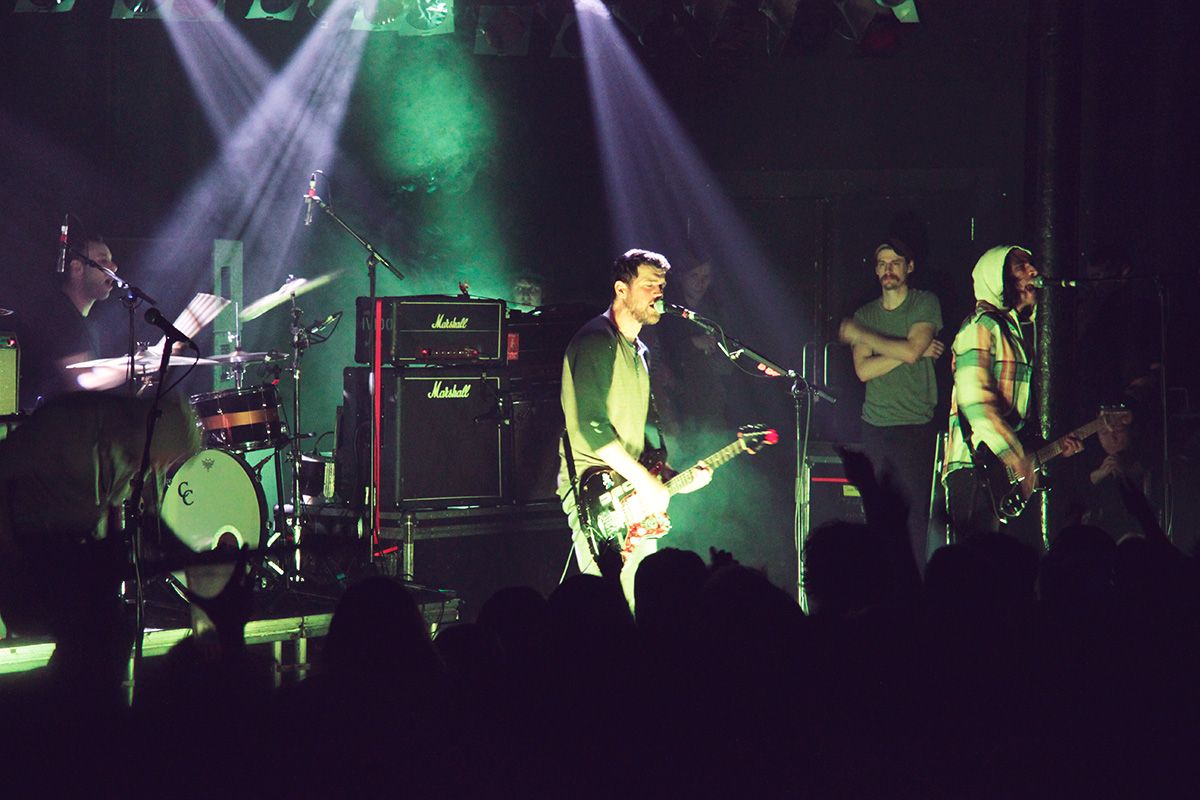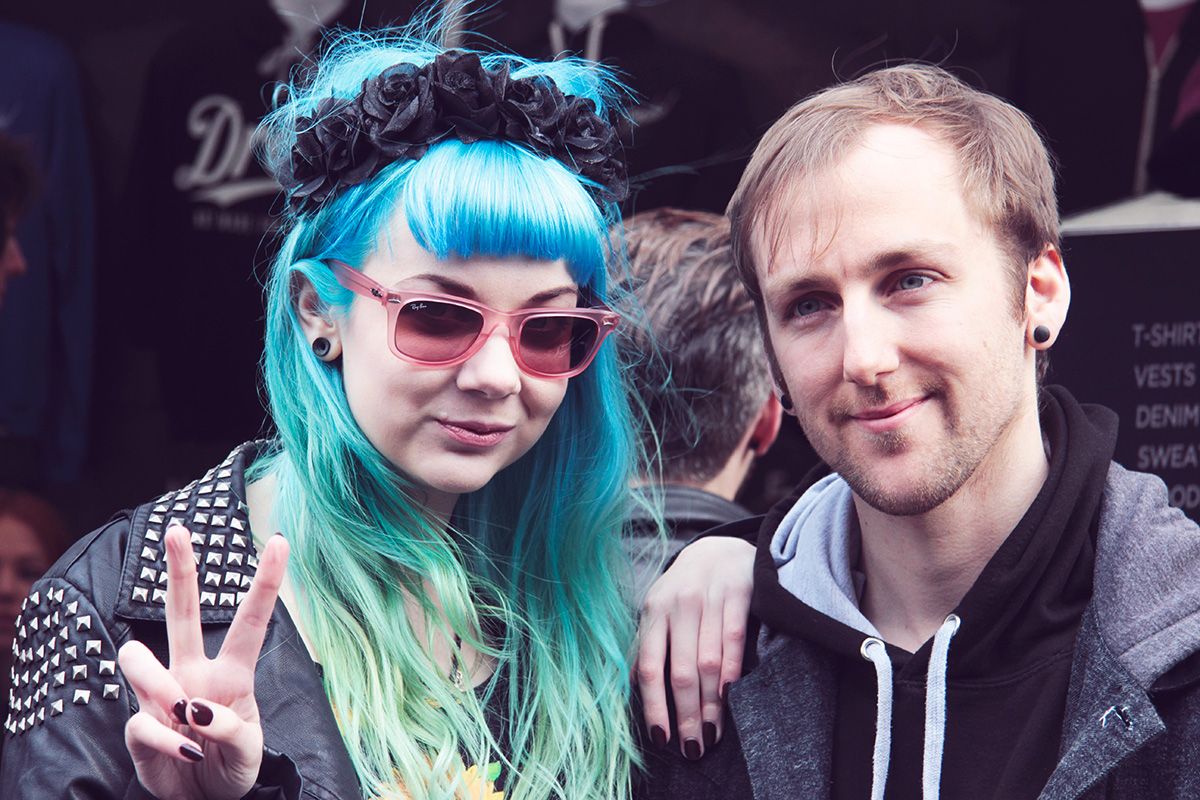 My first time at Hit The Deck, and definitely not my last. An unconventional festival again, like Takedown, which takes place over a number of local venues rather than a field. We were blessed with beautiful weather toward the latter end of the day after a little spout of grey rain upon arrival in Nottingham, and the whole day was a blast. Hit The Deck covers two cities in England, with a second date in Leeds, too. The bands ranged from Brand New to Kids In Glass Houses, with amazing other bands on the lineup from Baby Godzilla to Saves The Day and Pulled Apart By Horses.
I had an amazing time, taken up between half doing interviews with bands and the other half going from venue to venue enjoying the music on offer. I would definitely go again, as it was a right laugh.
Hit The Deck tickets here.


MAY – GROEZROCK FESTIVAL, BELGIUM
GENRE: PUNK/POP PUNK/ROCK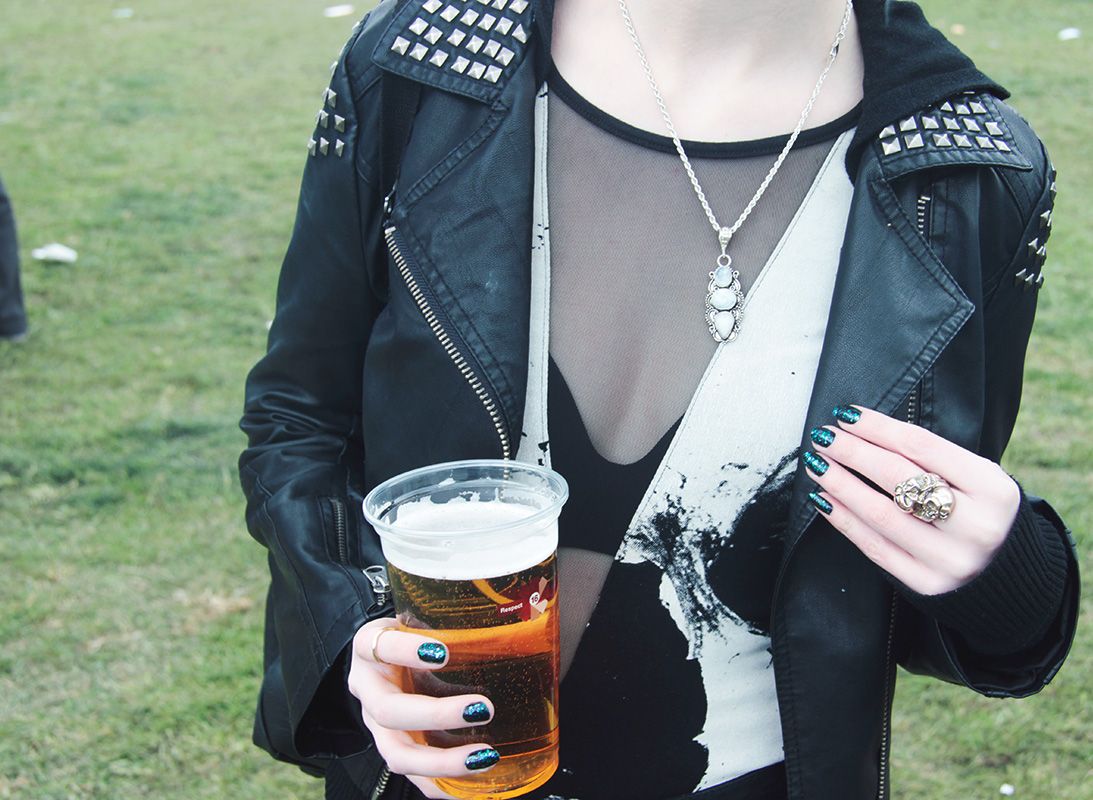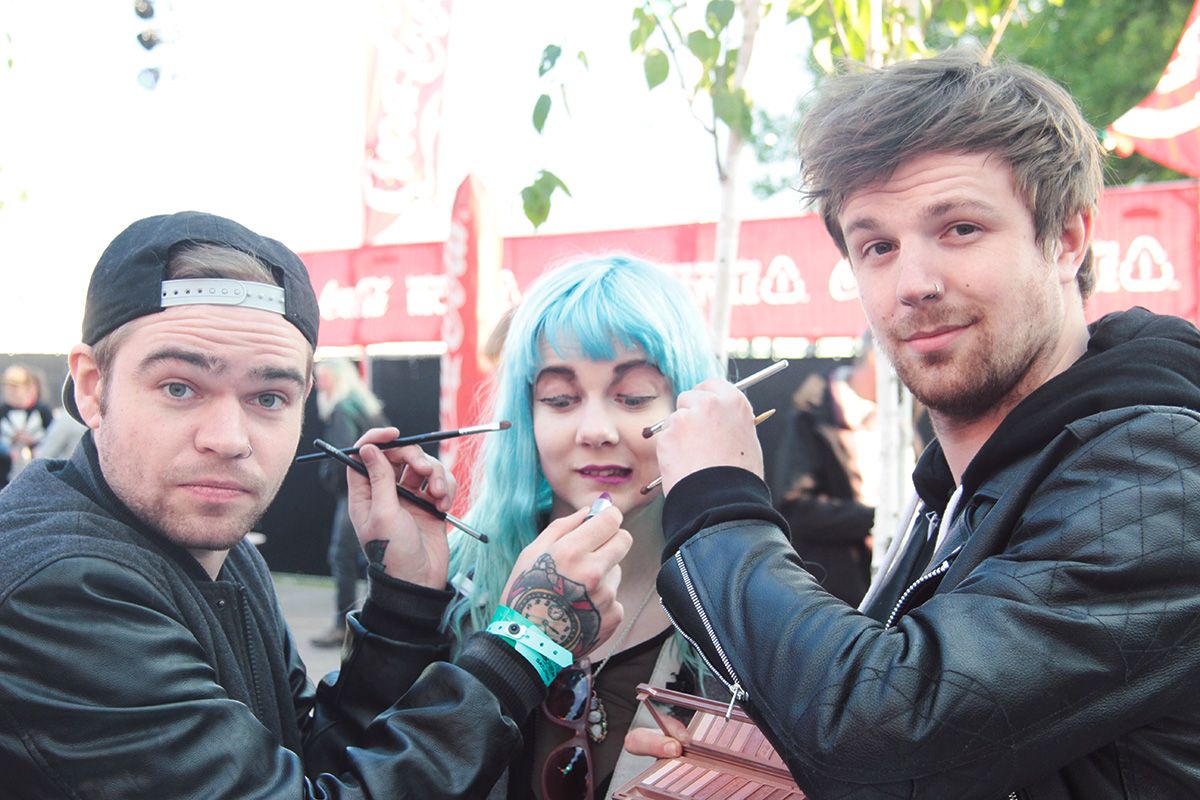 I've known about Groezrock since I was a kid, but never been able to make the trip across to Belgium until last year. George and I drove all the way and it took about five hours, so wasn't completely awful! I would say that Groezrock was easily one of the highlights of our year, with an amazing line up including NOFX, The Offspring, The Hives, Taking Back Sunday and New Found Glory just to name a few, it felt like a home away from home. Full to the brim with pure punk ass cool cats, the whole festival had an amazing party vibe, and we encountered no dickish behaviour at all – which is pretty remarkable for a punk festival! It's also quite a small ground, so it does feel more of a community vibe. The indoor shopping area is also pretty next to none as well, we got some sweet merch!
It was here that the infamous
Blitz Kids Do My Makeup video
was shot and the press area really did feel like London in that pretty much the entire British music industry had descended on it. This led to some seriously rad fun and probably some of the nicest/most unpretentious vibes I had all year.
George and I have already bookmarked the dates for Groezrock again this year as we will definitely be heading back to Belgium for it! I can massively recommend the trip/mini holiday over there if you're into punk because the line up is so so worth it. This year the line up is EVEN BETTER and i'm basically beside myself with excitement.
MAY – PARKLIFE FESTIVAL, MANCHESTER
GENRE: POP/DANCE/HIP HOP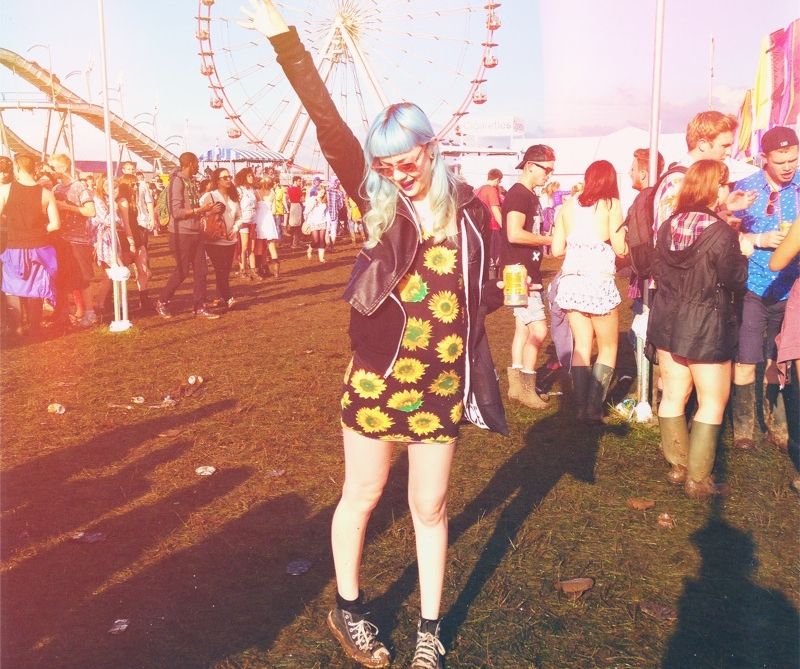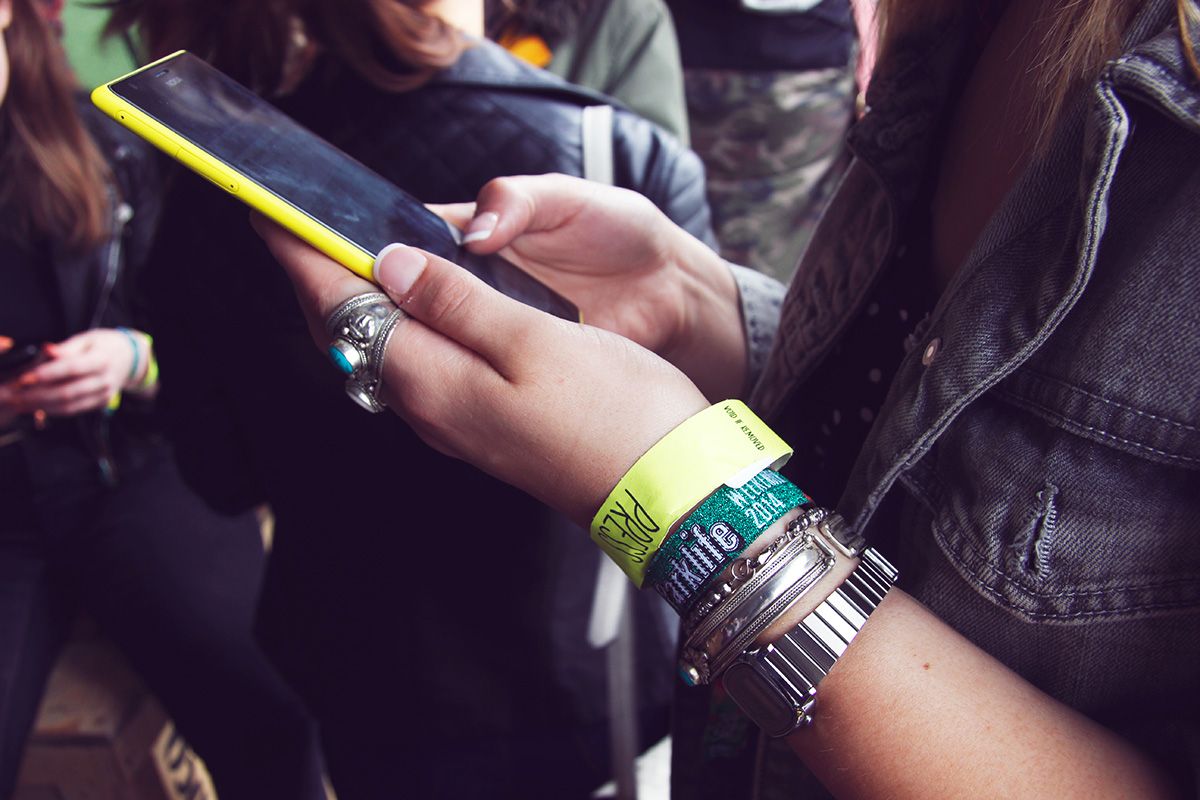 So I got taken to Parklife festival this year by Tigi Haircare and the whole experience with them was absolutely amazing. They had a little VIP backstage hair area where they made me over (perfect considering it rained!) and they generally treated me like a VIP. They also let me bring Lily, which massively enhanced my experience! However Parklife festival in itself isn't particularly amazing.
I went in 2013 to Parklife and had a brilliant time despite hearing horror stories of assaults and crowd crushing, we didn't experience any bad behaviour and had an amazing time. So the return in 2014 I thought would be the same, and I'd have a great time in Manchester. Actually I found it to be quite contrary, what with the rain on site they hadn't managed the exit and entrances properly, so late at night it became a bit of a horror scene with intense crowd crushing in awful slippy mud. It also lay home to various assaults and one even ended in a very sad and tragic death.
With the lineup being pretty stellar – last year ranged from Foals to Snoop Dogg with Rudimental and Bastille etc further down – it's a real shame this festival seems to have gone to shit. Not gonna lie, i'd approach this one with caution. In my opinion they shouldn't have run it this year and waited until 2016 after they could have made it safer, but it is going ahead never the less. I include it because i've heard that a lot of other people that went last year had great experiences, and I did the year before. Perhaps it was a bad year. We wait and see.
Parklife tickets here.


JUNE – DOWNLOAD FESTIVAL, DERBYSHIRE
GENRE: ROCK/METAL/PUNK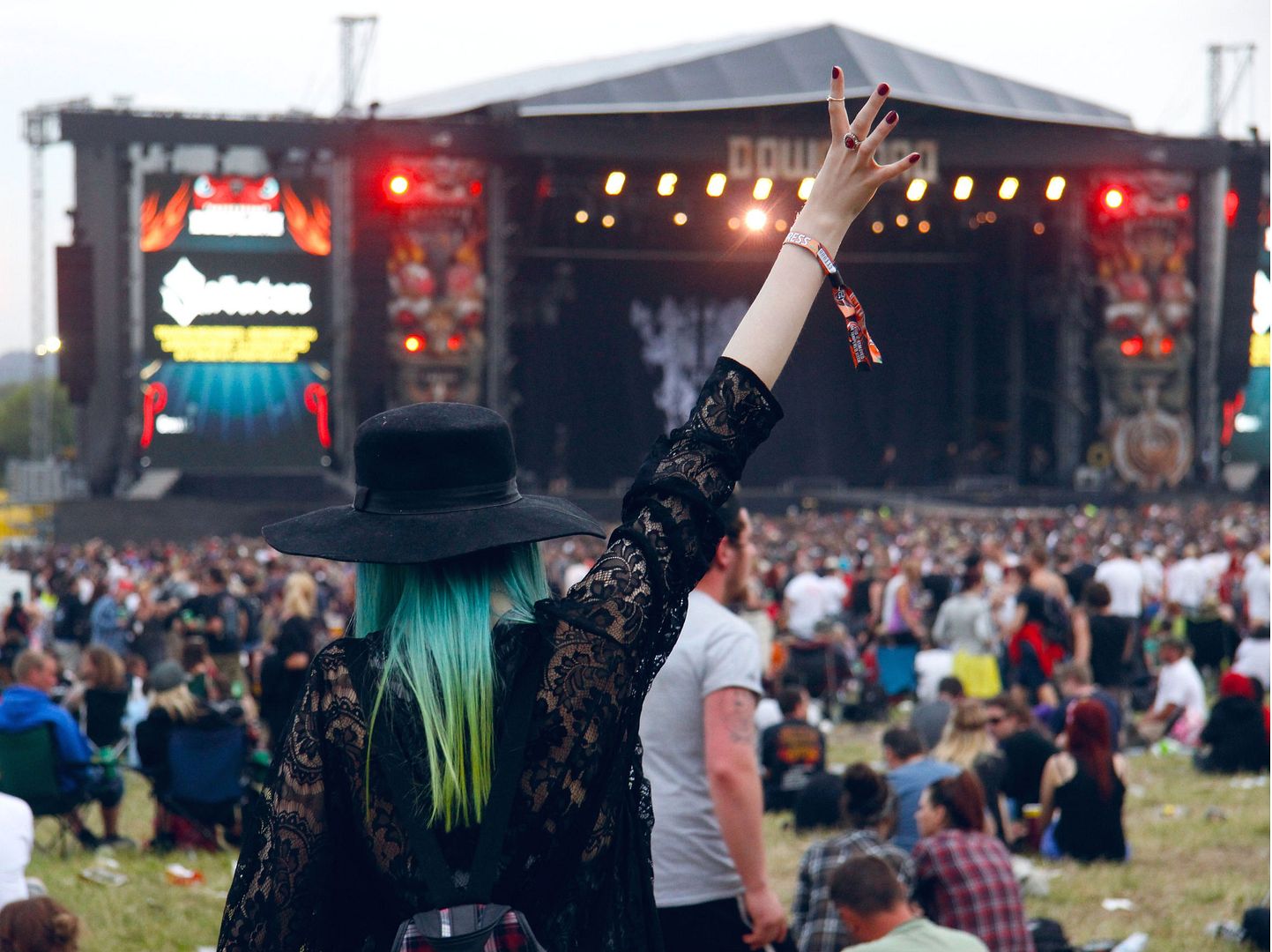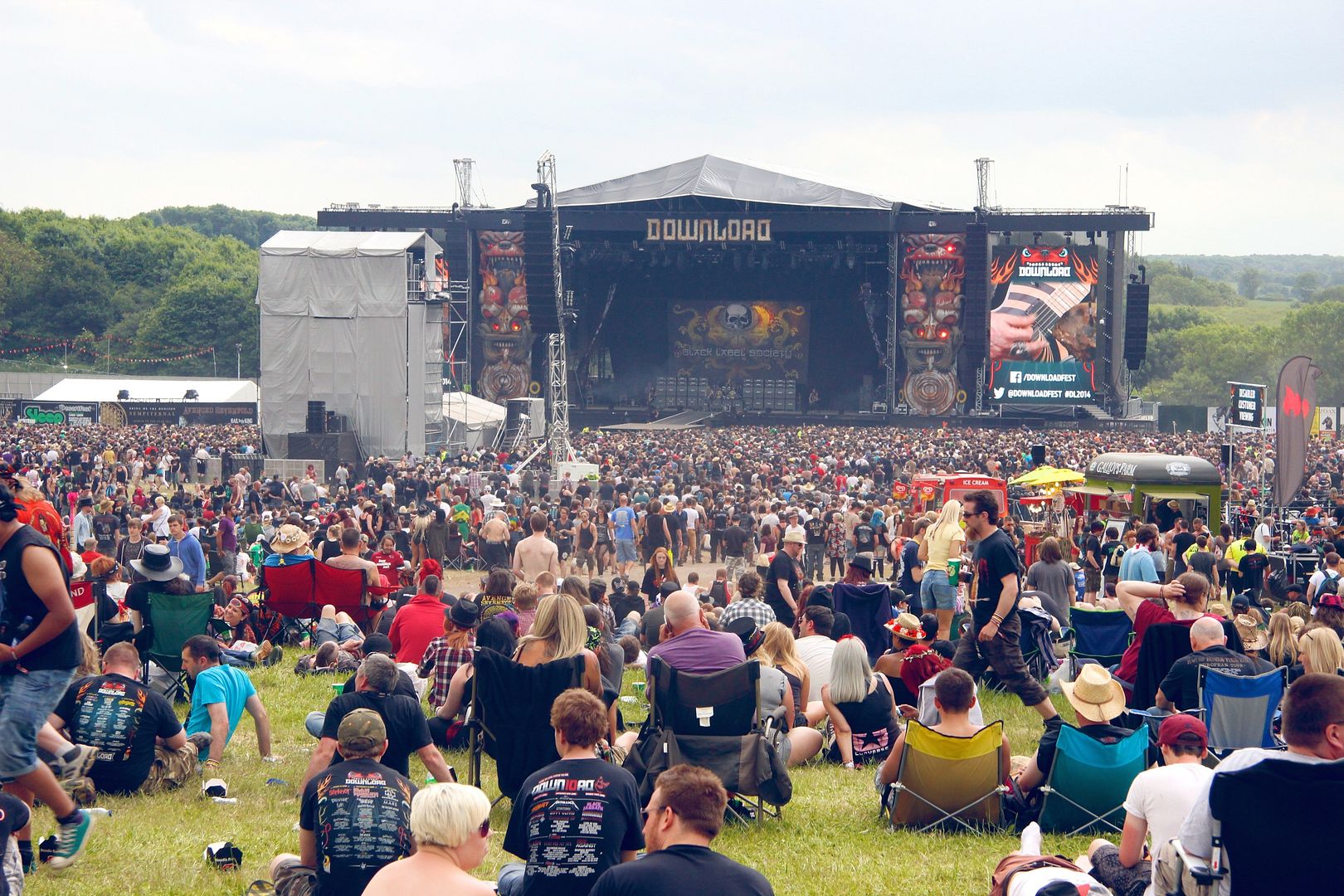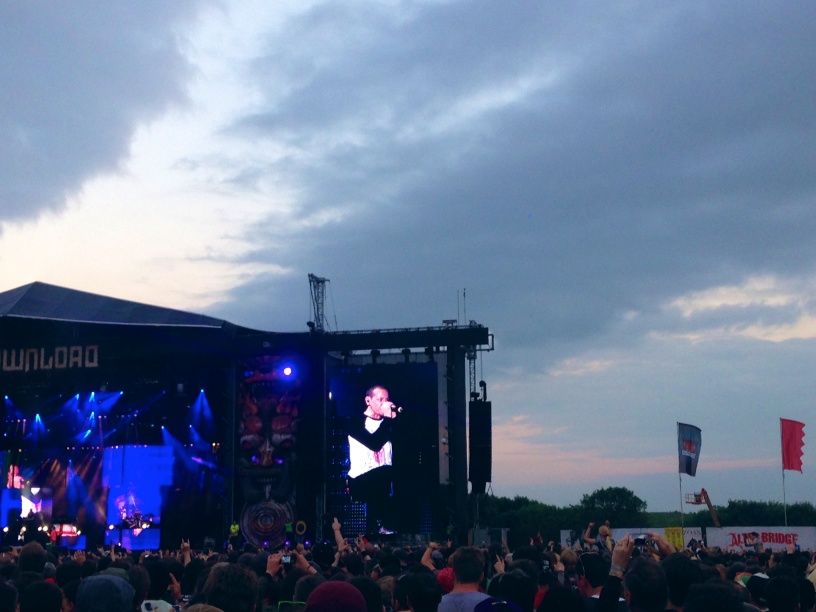 I don't know where i'd even begin talking about my love of Download festival. Just thinking about it sends flutters through my tummy and I couldn't imagine a life not going to Download. I did actually have a pretty long break from Download between the years of 2008 to 2014, simply because I couldn't afford it on my student loan/bad job salary, but very fortunately for us last year we were invited down by the PR team to head back to those hallowed Donnington race track grounds. I felt at home the minute I walked in, it's certainly the kind of festival that has a great family and community vibe, no one is there to ruin your day or be a complete ass, and the people you meet are hilarious and amazing.
The line up last year saw Linkin Park, Aerosmith and Avenged Sevenfold headlining, but the entire line up from Main stage to tiny acoustic stage is spot on, and you're pretty spoiled for choice with music.
Honestly, I couldn't recommend a UK festival more than Download and if you've never been yet always wanted to – make this year your year! With Slipknot headlining… it's definitely not one to miss!
Download tickets here.


JUNE – MTV'S ISLE OF MALTA, VALLETTA, MALTA
GENRE: MAINSTREAM POP



So MTV's Isle of Malta is a full on bubblegum mainstream pop event. Clue is in the MTV title with this one, however it's a FREE day event that sees host to about five different acts. We saw Dizzee Rascal and Enrique Iglesias, which was pretty fun. To be fair, it's not really a 'festival' as such more of a day/evening thing, but it's worth noting if you're planning a summer holiday and want something a bit different to the usual Ibiza haunt, this might be worth a shout. Malta is insanely hot – we were looking at 32 degrees in the day time with it not really dropping below 25 degrees even at night – and therefore it makes this little day trip a real fun party!
JULY – 2000 TREES FESTIVAL, COTSWOLDS
GENRE: ROCK/MATH/INDIE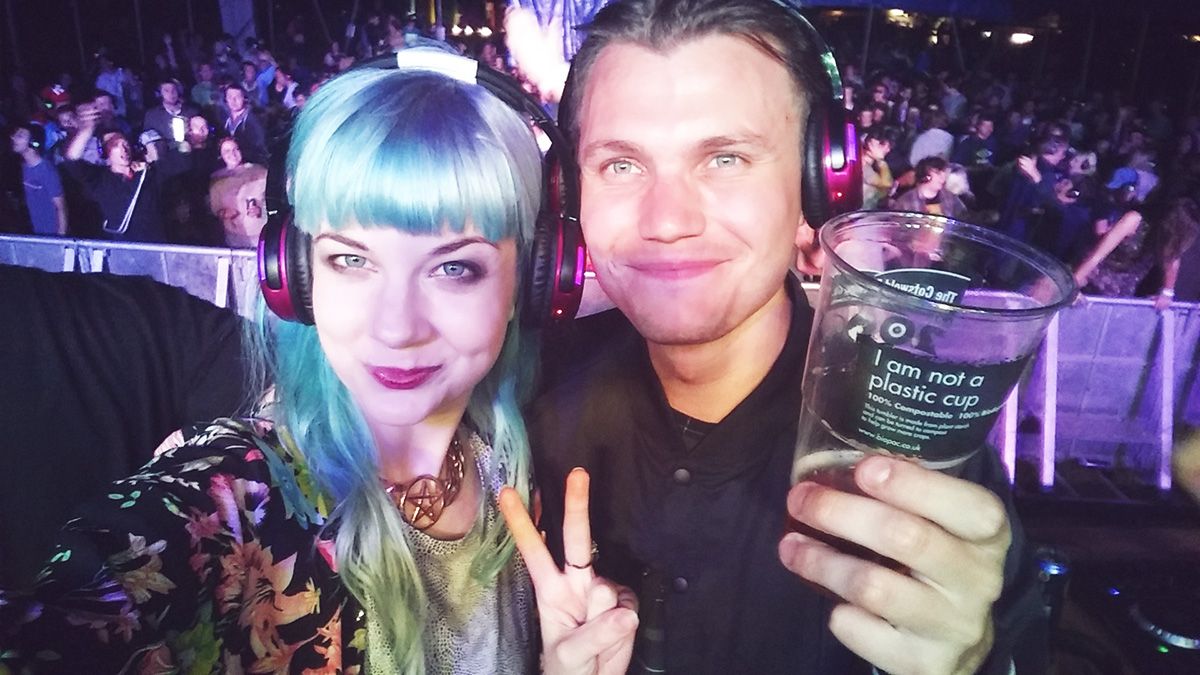 2000 Trees is a lovely little festival set in the Cotswolds that has been going on for a few years now. I actually first went to this festival in like 2009 or something but was lucky enough to return again last year and I had the *best* time ever. I was invited by the festival so I actually just went on my own, but once i'd glanced at the lineup and saw that homeboys Blitz Kids were playing I knew i'd have no worries having a great time! Some of my pals from America had actually flown over to the UK for a holiday to include 2000 Trees in it, too – amazing?!
So the lineup last year varied from Frightened Rabbit to The Blackout and pretty much everything in between. It's got probably the nicest most homeliest vibes of the entire lot and everyone is a genuine awesome person. I had great fun and would 100% go here every single year – I love it.


JULY – LOVEBOX FESTIVAL, LONDON
GENRE: DANCE/HOUSE/ELECTRO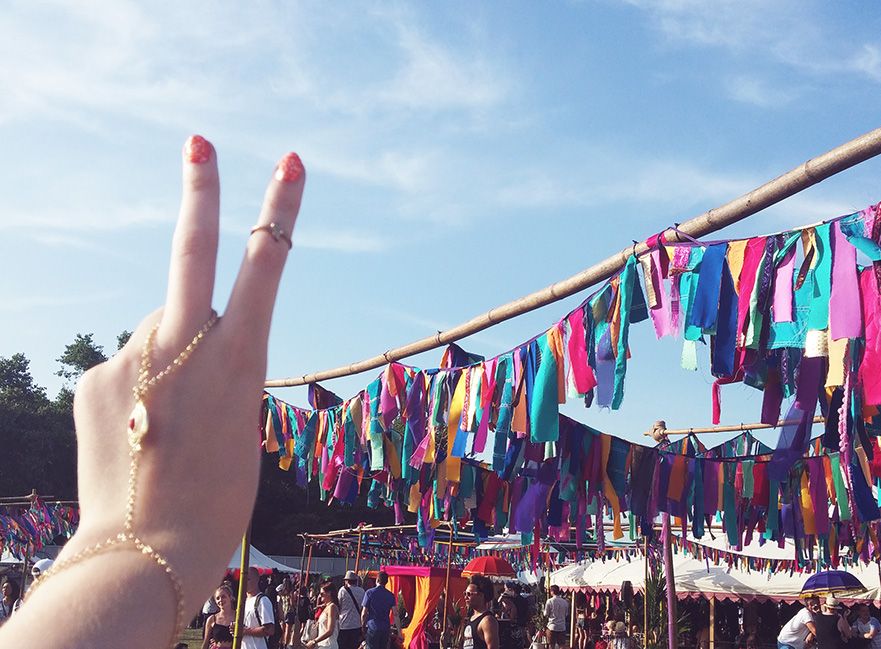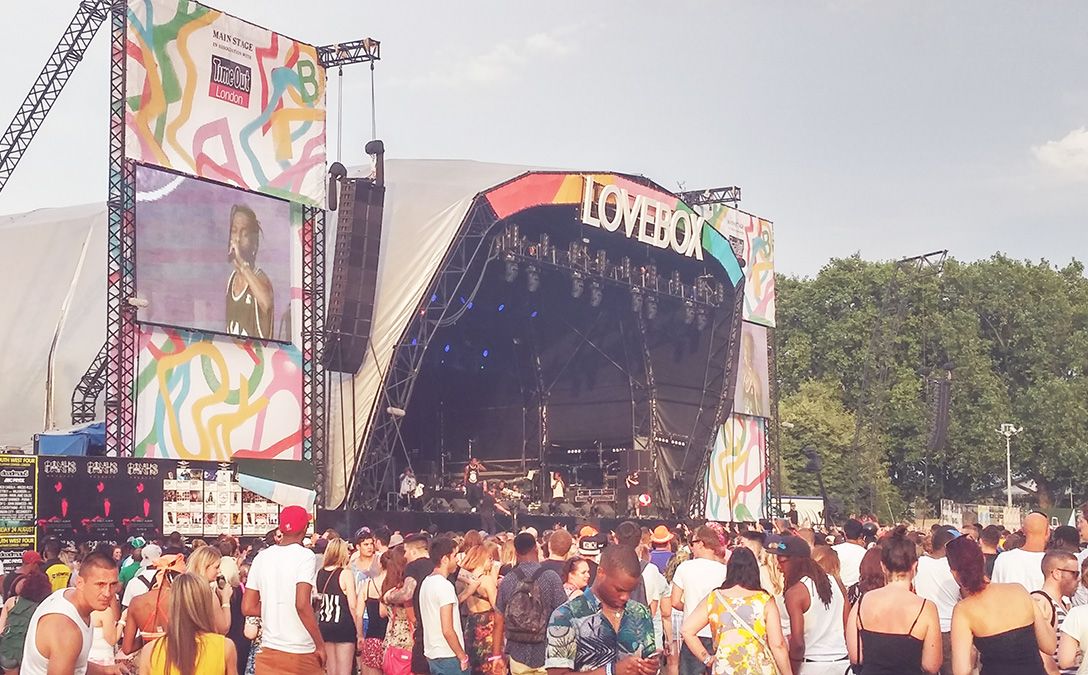 In my opinion, Lovebox is THE London summer festival. With an insane lineup which last year was varying from Chase and Status to MIA, via a bit of ASAP Rocky and Annie Mac etc. It has great vibes with an amazing location in Victoria Park and generally it's good fun. I'm not gonna lie to you here, the VIP area at Lovebox is easily one of the best VIP areas at any festival i've been to. If you can get your hands on a VIP ticket here, it's really worth it. I've actually been to Lovebox three years in a row (helps living in London) and every time it was great fun. Will I make it a fourth year? I hope so! This year it was so so hot so we were all melting a little bit – but it was still an amazing festival.


JULY/AUG – PORT ELIOT FESTIVAL, CORNWALL
GENRE: FOLK/ACOUSTIC/COUNTRY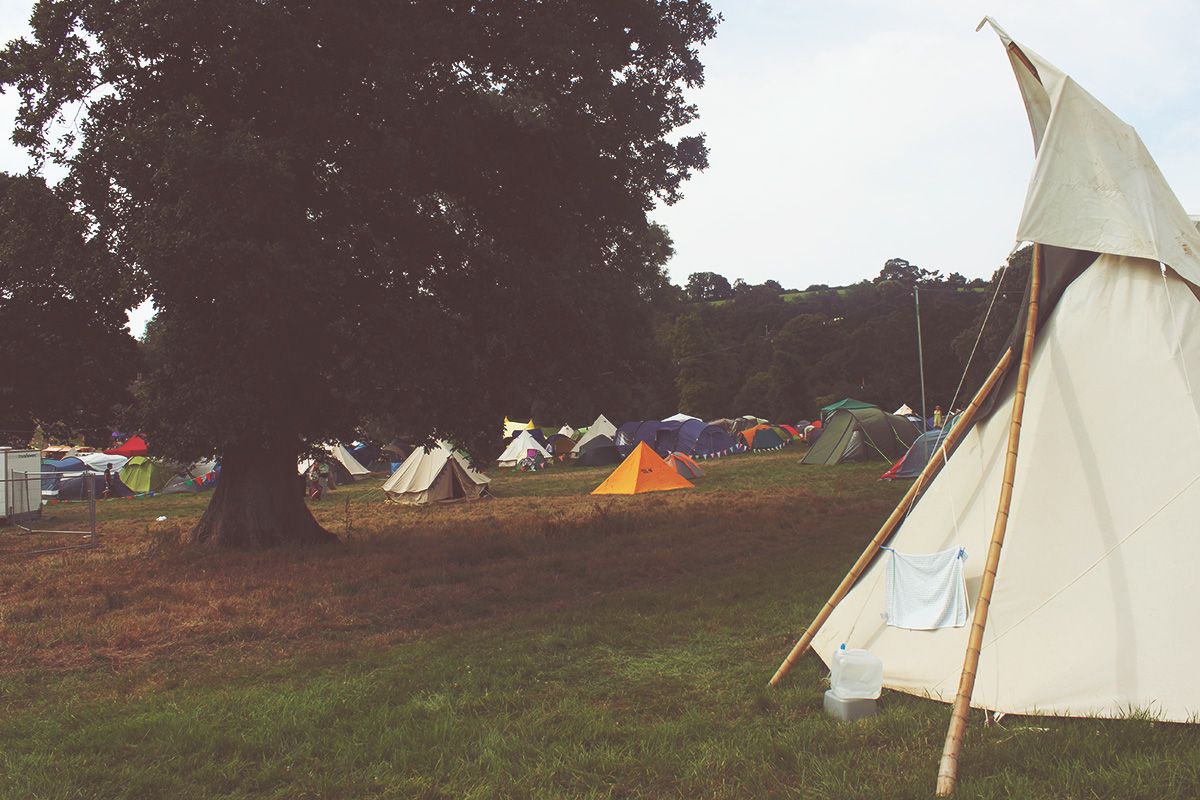 Port Eliot was a festival I had previously never heard of until I was kindly invited along last year by Bumble and Bumble. It's right down in Cornwall and my god is this part of England beautiful! I just fell in love with everything I can't even begin to explain to you how besotted I was with the place, the stately home in which it's grounds are set, the wonderfully upper class clientele and their adorable Jack Wills clad babies, the cornish clotted ice cream, the folk bands, the local cider.. I loved it.
There's not really any music or bands to note, but it's one of those 'creative' festivals, pretty hippy in it's nature. It's all about making art, fashion and talking, encouraging debates. One of the best talks I saw all weekend was from the two girls behind feminist blog the Vagenda and sat in the sun listening to them talk with body paint all over me and the most glorious ice drinks – I was loving it. Can highly recommend the trip down here if you're into that kind of thing, but if you're in for a boozy weekend with music and all night raves – this aint for you. Average bedtime in the yurtel campsite was around 11pm. After a big long Summer on a booze bender with club and metal music pounding my ears – this was absolute bliss. Plus, it's the kind of festival where you can sleep on a real bed and have a real shower. My god, I adored it. I hope I can go again!
AUGUST – READING FESTIVAL, READING
GENRE: ROCK/POP/DANCE/HIP HOP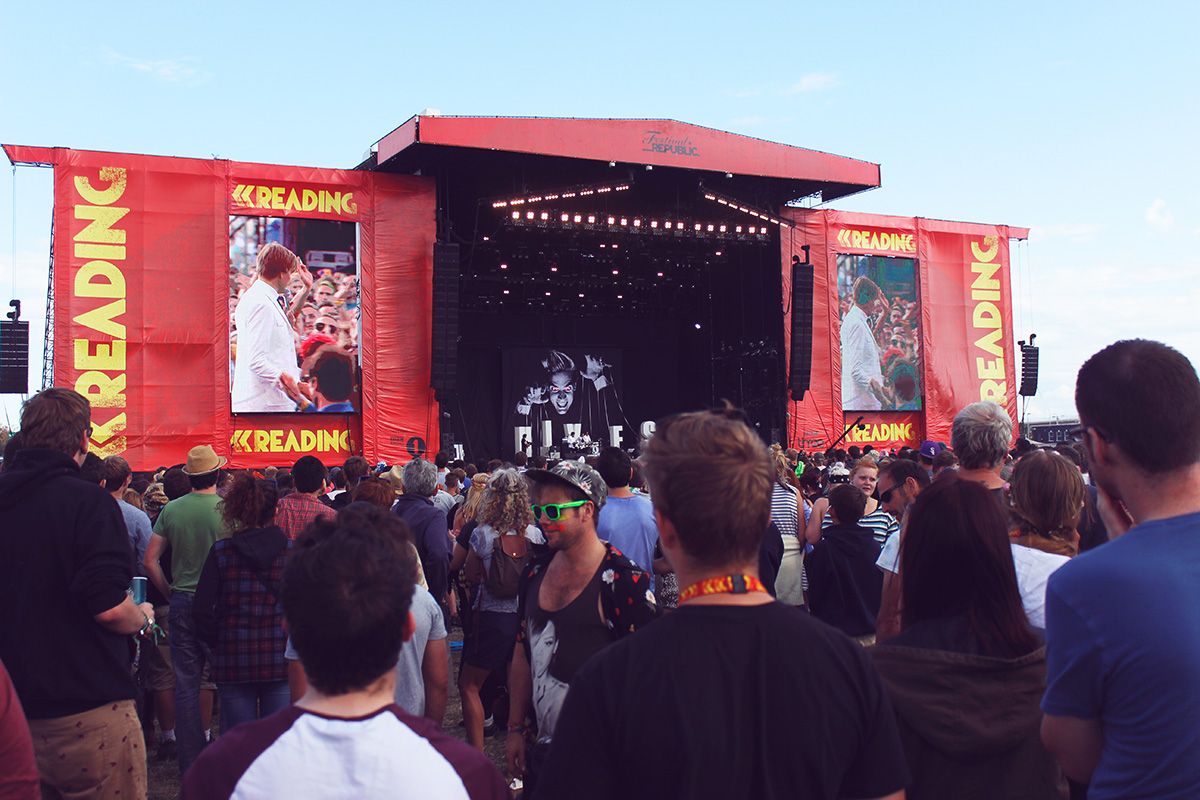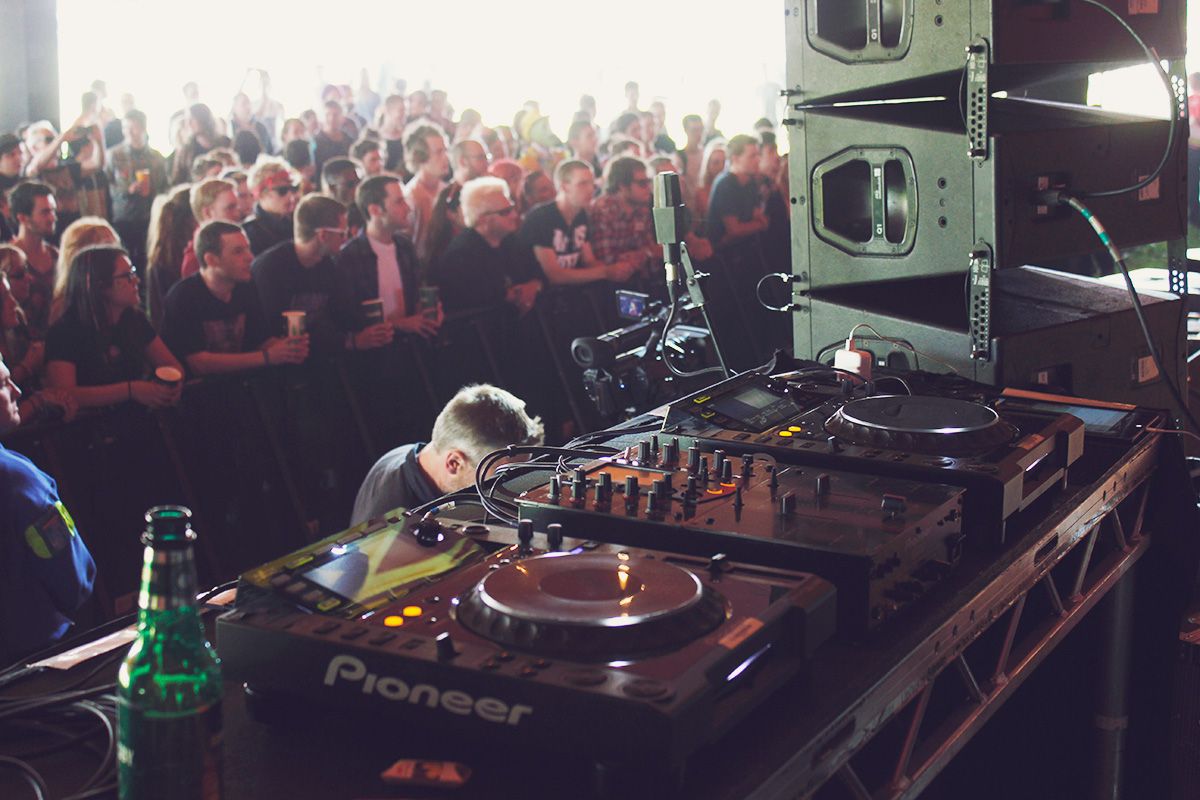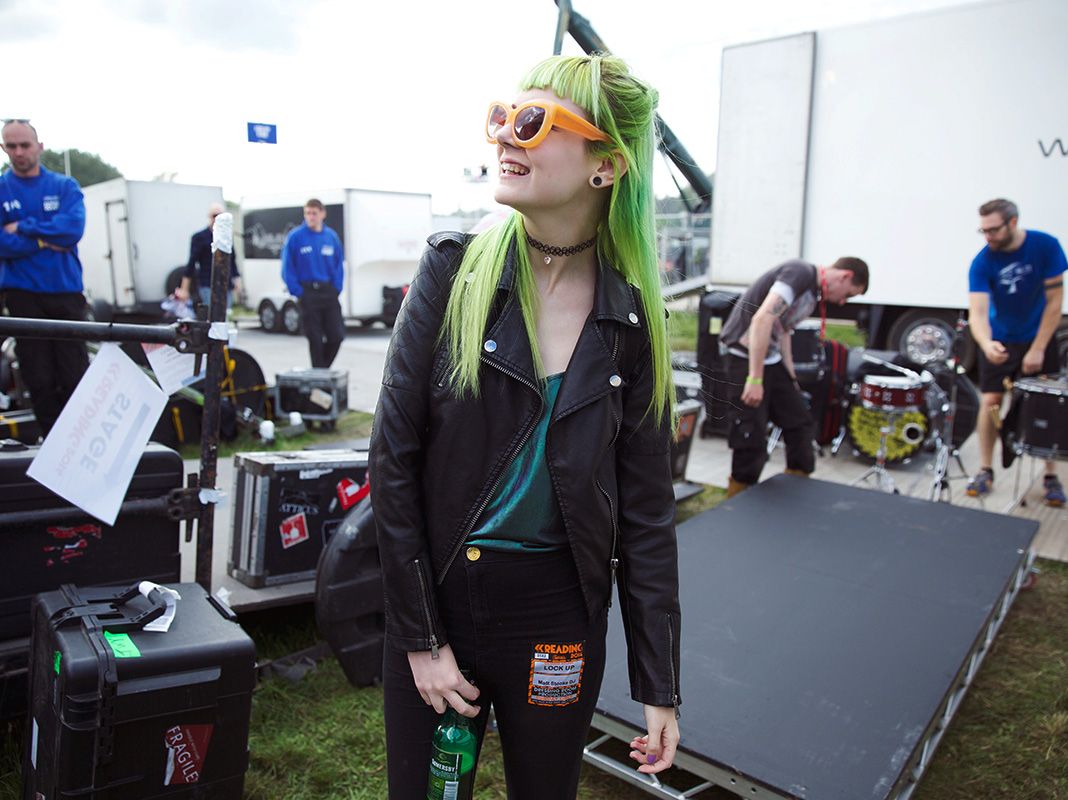 Okay so I think I left the best til last. Actually, this sentiment itself is kinda the beauty of the Reading and Leeds festivals as they are pretty much the very last festival of the Summer bar Bestival on the Isle of Wight, and so they're a real au revoir to the glorious Summer we all had dancing in the fields, and what better say to see it all off? With such a varied line up from Queens of The Stone Age to Arctic Monkeys to Blink 182 – and those were just the headliners last year!
I was invited down by my mate Matt Stocks who was DJing the Lock Up Stage, and we had so much fun I swear I didn't stop laughing. The whole thing was ridiculous from start to finish but I was very lucky to have an artist pass, so i'm aware that isn't the average experience! However, Reading is generally one of the best British festivals and it's broadcast on the BBC reflects that. It's definitely one of those things you just have to do once in your life. Well, here's hoping i'll be there a few years more! Hopefully see you on the festival field this year! Metallica… aahhh! The dream.
+–+–+



So there we go! I said it would be a pretty long post! Writing this article has made my heart yearn for those hot Summer days so I can go dancing in the field with all my friends, argh. This year I plan to step it up a notch and do even more 'work' at the festivals this year, and try and arrange more interviews and backstage features across all different genres while I have this amazing opportunity to.
Festivals I've got my eye on this year that I haven't talked about here also include Glastonbury (i've still never been, argh) Secret Garden Party and something further abroad… maybe Roskilde, Sonar, Primavera, Benicassim or even better…. Coachella or Warped Tour USA. Pray for me. I would die and go to heaven if I ever got to go to Warped Tour… one day!
Whats your festival of choice? Where are you planning to head to this Summer? Inspire me!