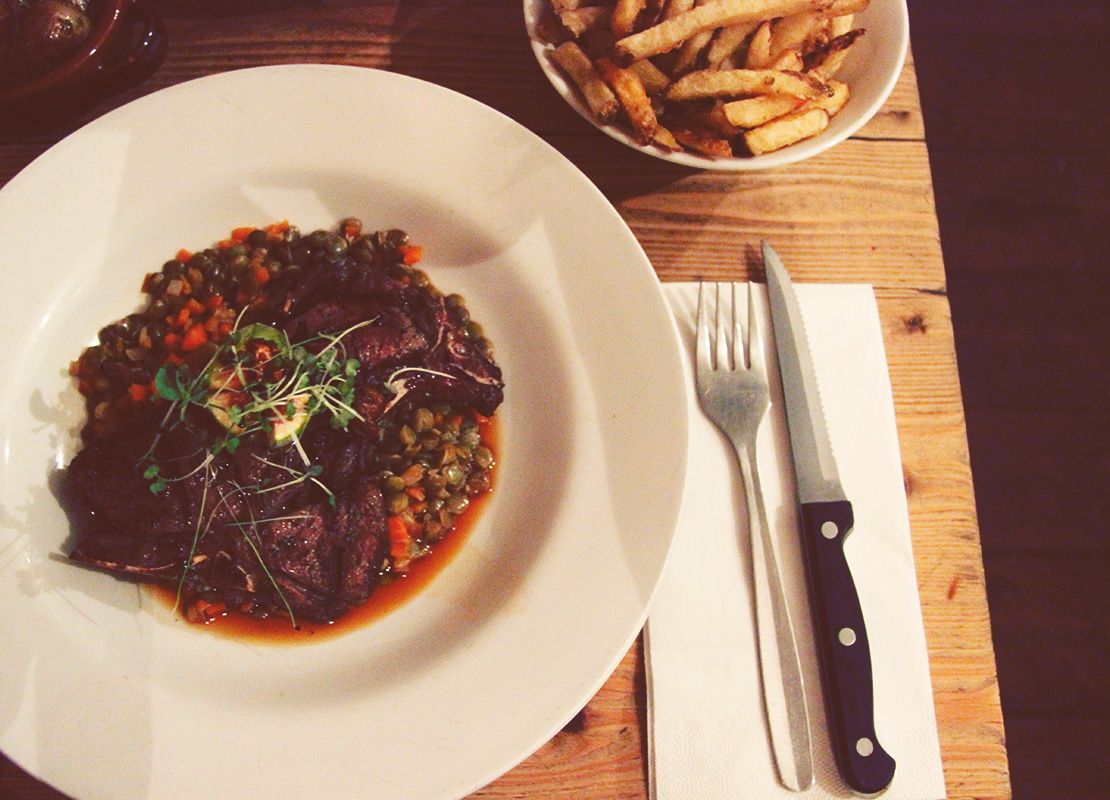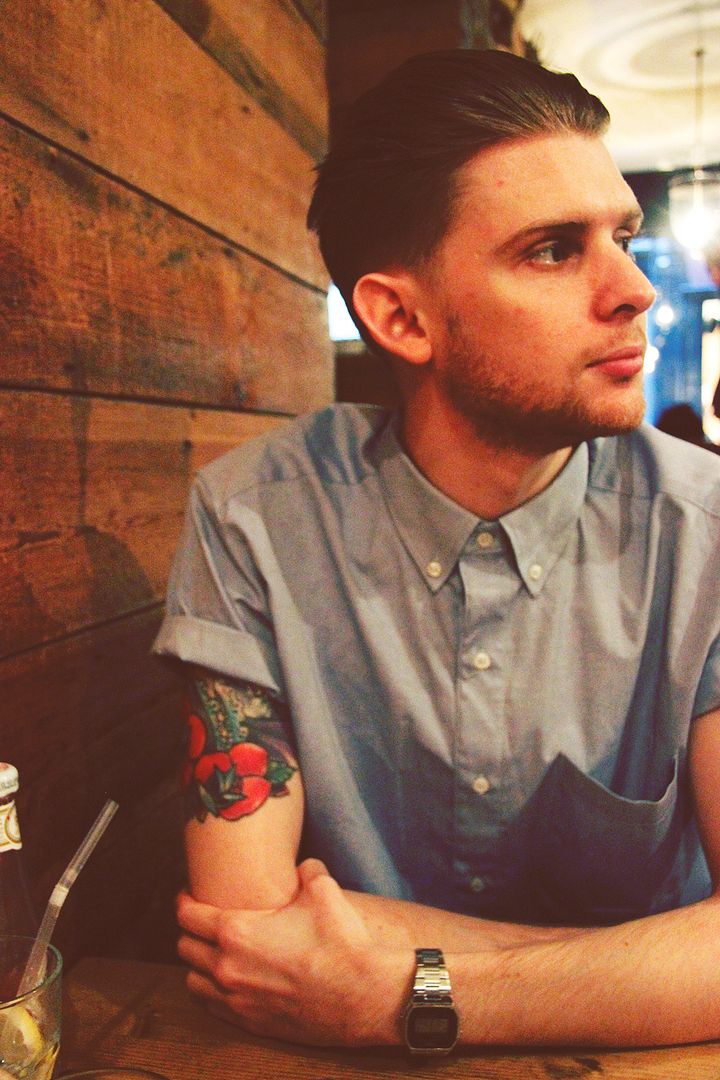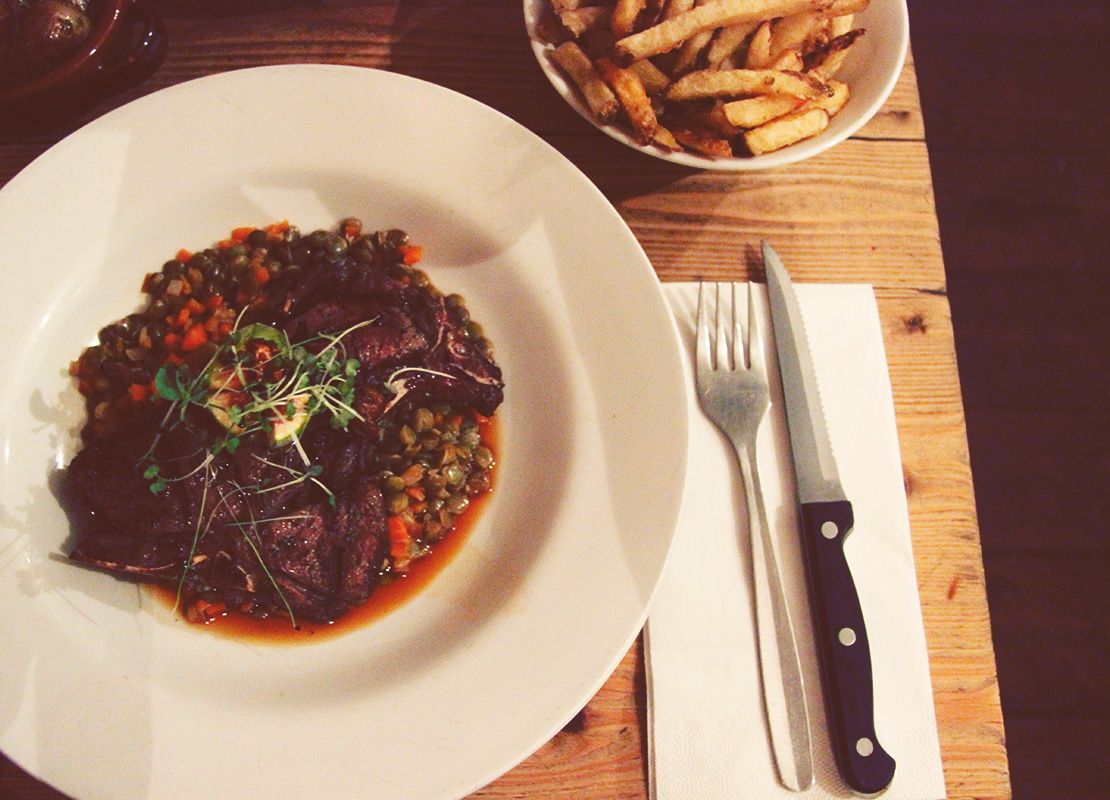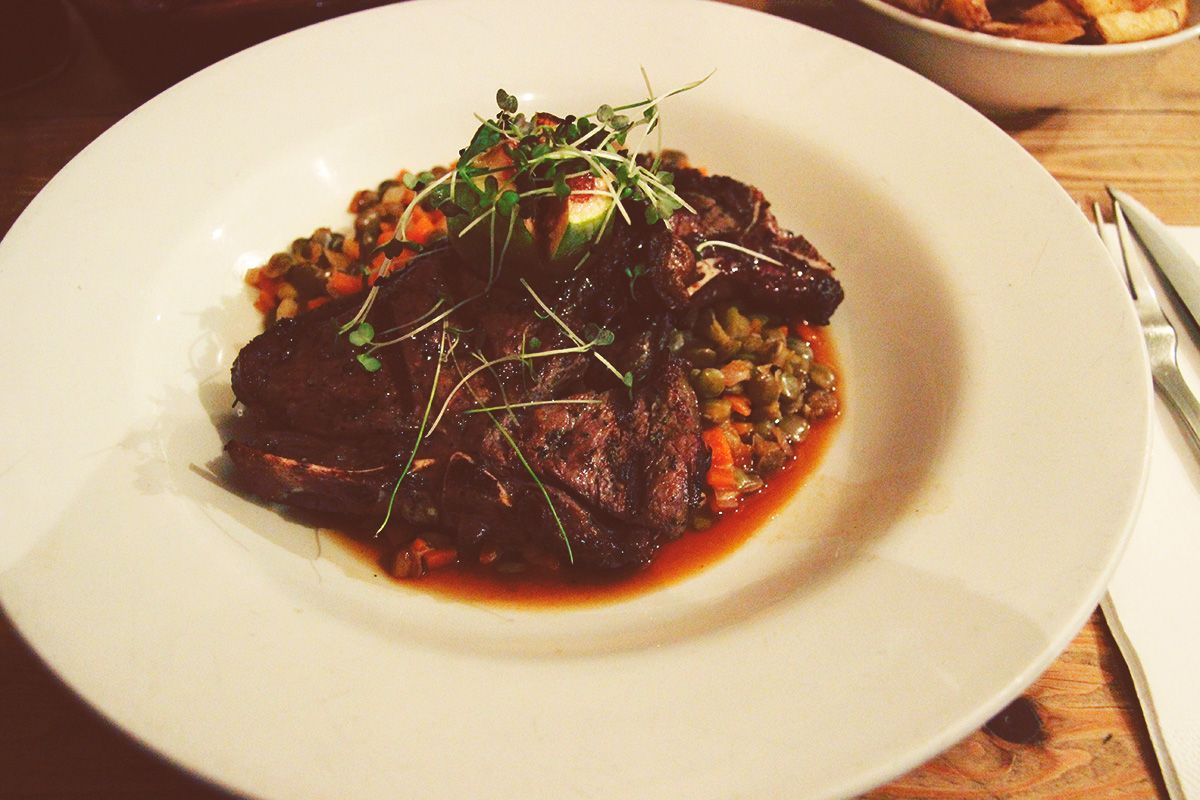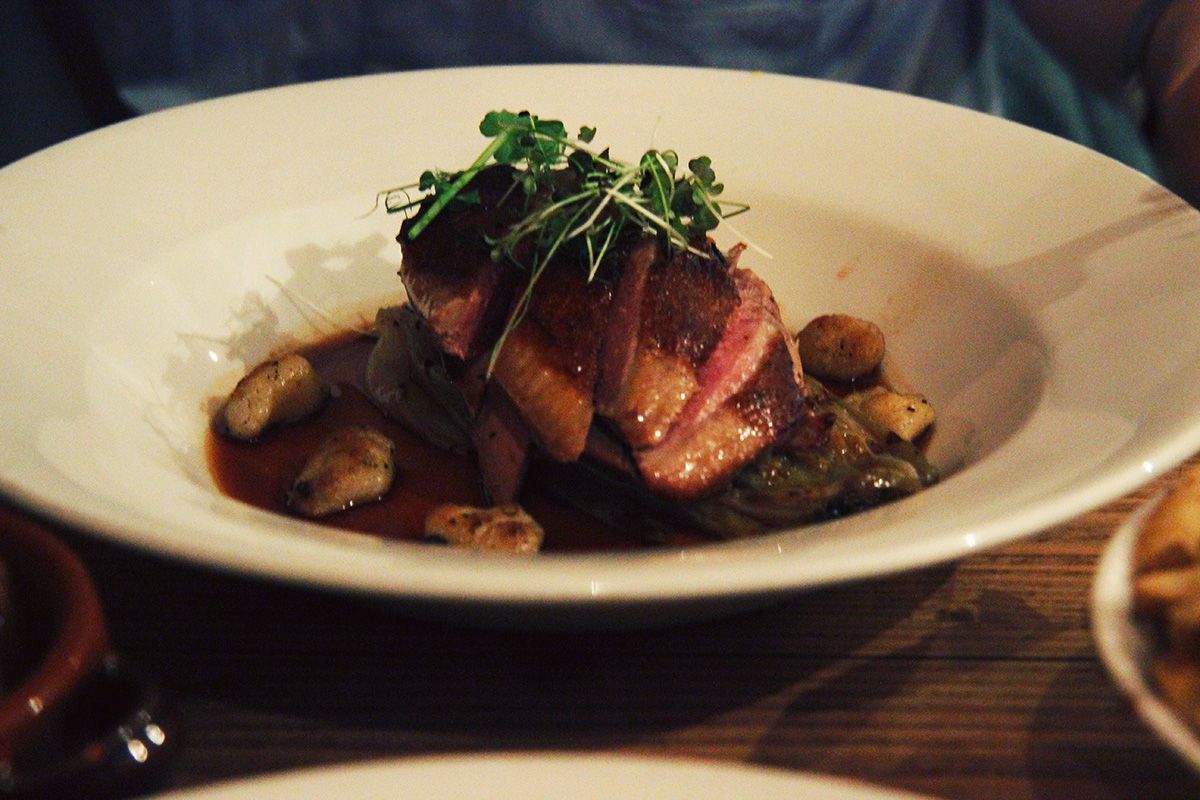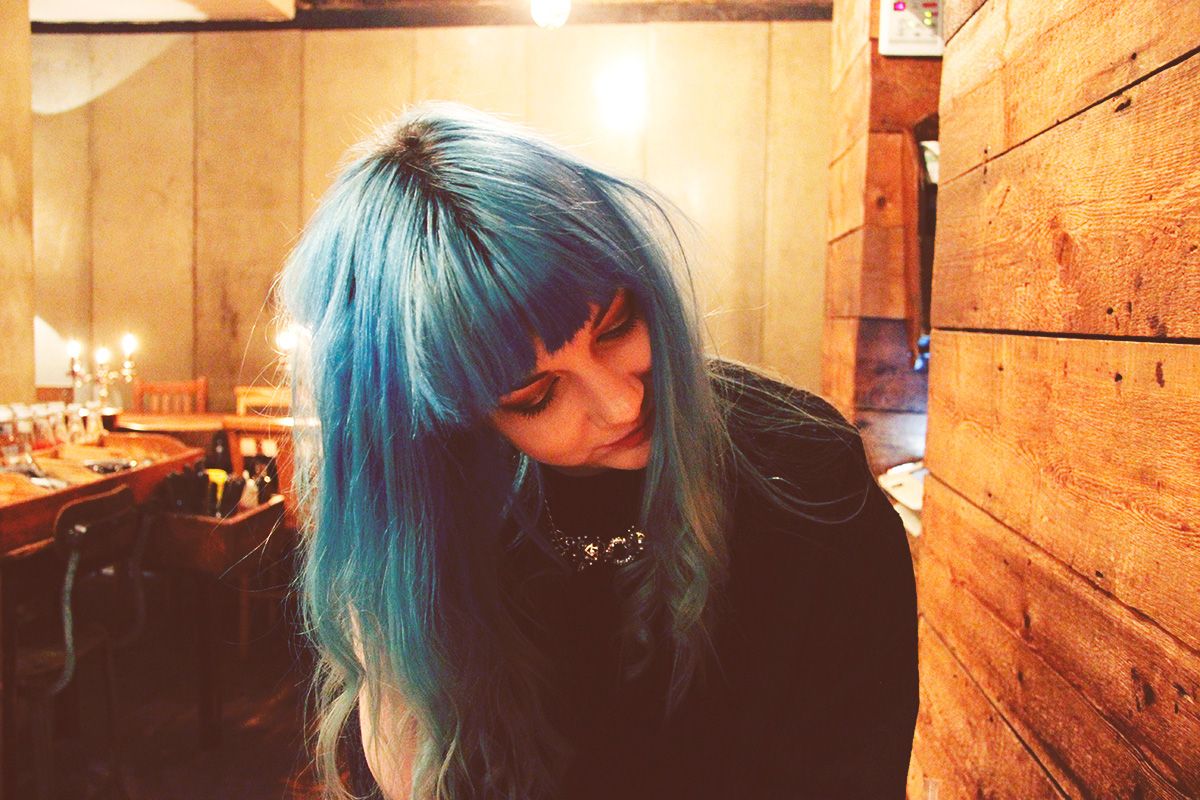 PHOTOS & WORDS: ZOE LONDON
THE ELK IN THE WOODS IN ISLINGTON IS THE IDEAL SETTING FOR A LAZY SUNDAY AFTERNOON MEAL
I am on a mission since moving to Islington to eat my way around the borough. Of course Upper Street is known for it's culinary choices round here but there are plenty of restaurants all over the Islington area and I can't wait to eat them all. I had narrowed down my search Sunday morning to four I wanted to try first, and I showed them to George to pick the one he wanted to go for. He opened the menu for The Elk In The Woods, saw the top item was a duck dish and immediately decided we were to eat there. I often think being a boy must be so simple sometimes.
It's set in the very picturesque Camden Passage in Islington – nearest tube being Angel – and the whole vibe is very much country log cabin. They popped us on a tiny little table for two, which was very cosy and handed us the menu, printed on brown paper and very DIY looking. Love it. There's not a huge amount to choose from in the way of main dishes for dinner, only eight dishes in total make up the main dinner menu. I like restaurants like this though, i'd rather they only had a handful of dishes and did them well rather than trying to sell you the Earth.
We opted to go straight in for dinner and just order a couple of sides, so George went for their duck dish (he didn't even need to look at the menu tbh) with a side of paprika sautéed potatoes, and I went for their Venison dish with a side of chips. I know, but they were definitely posh chips, you know?
The food was beautiful and I barely heard a word from George as he tucked in to his duck, and we ate every single scrap between us it was that delicious.
The vibe in there seemed so chill, we felt at ease the minute we sat down. The staff were so friendly and there was no mega rush element but we weren't ever kept waiting that long to order and receive our food. There were such a mix of people in there for 7pm on a Sunday from business men enjoying a dinner, to solo workers on their laptops with snacks and a coffee amongst ladies having a cheeky cocktail and of course diners like George and I. I really liked that, it made for a nice, homely atmosphere – great for a Sunday. It didn't feel like we were in London a lot of the time, felt like a peaceful, chilled out country vibe.
All in all we really enjoyed our visit to The Elk In The Woods and will definitely be back to try their lunch at some point. For a change of scenery and pace, get off at Angel tube and take the short walk to Camden Passage to this wonderful little eatery. It is small in there so do book in advance as not to be disappointed. Any words from George? Try the duck.