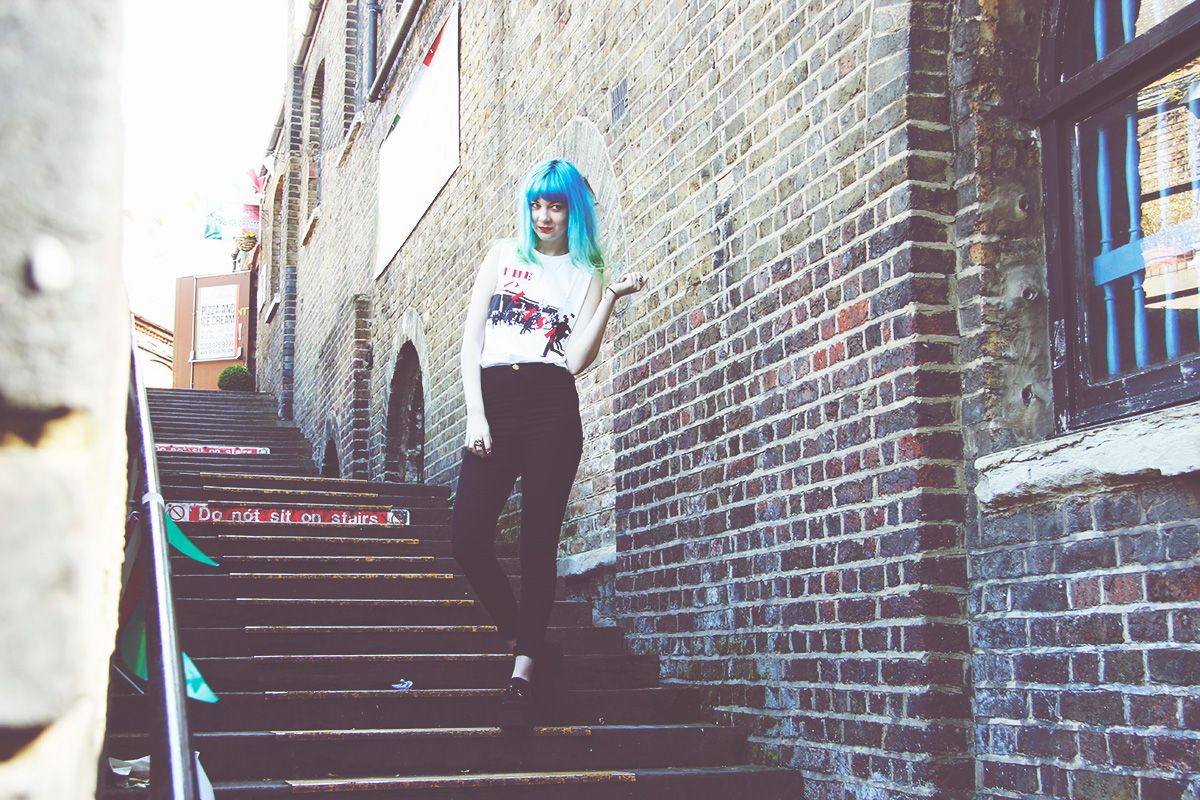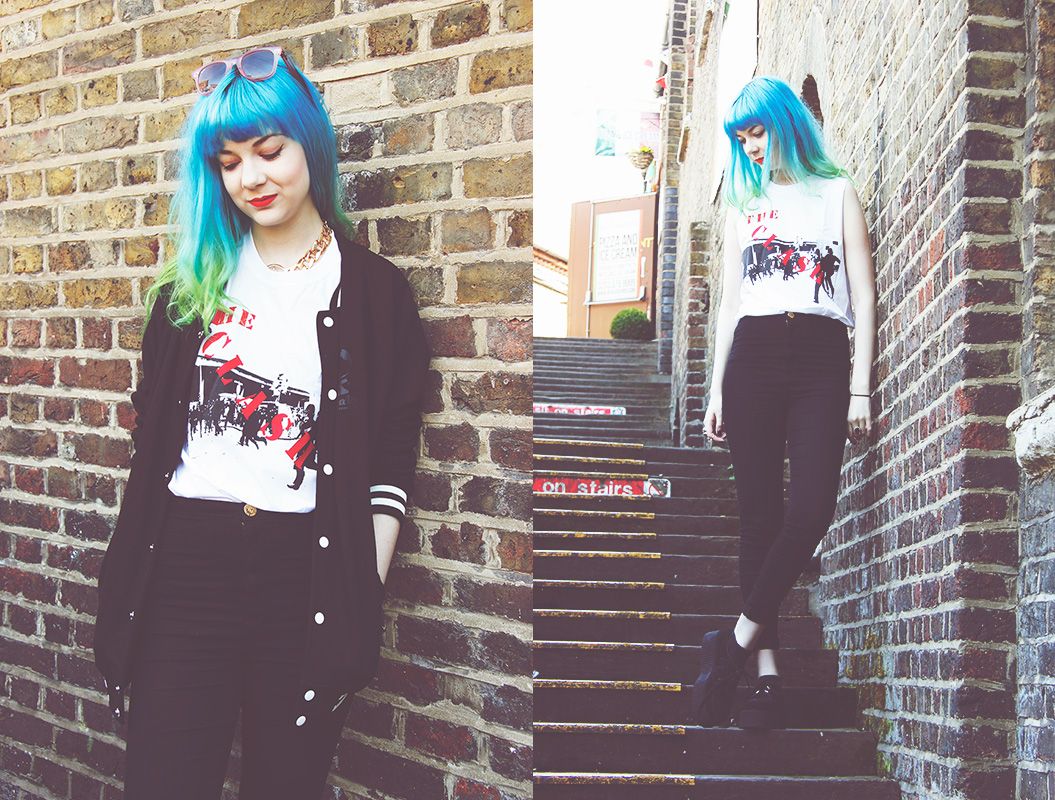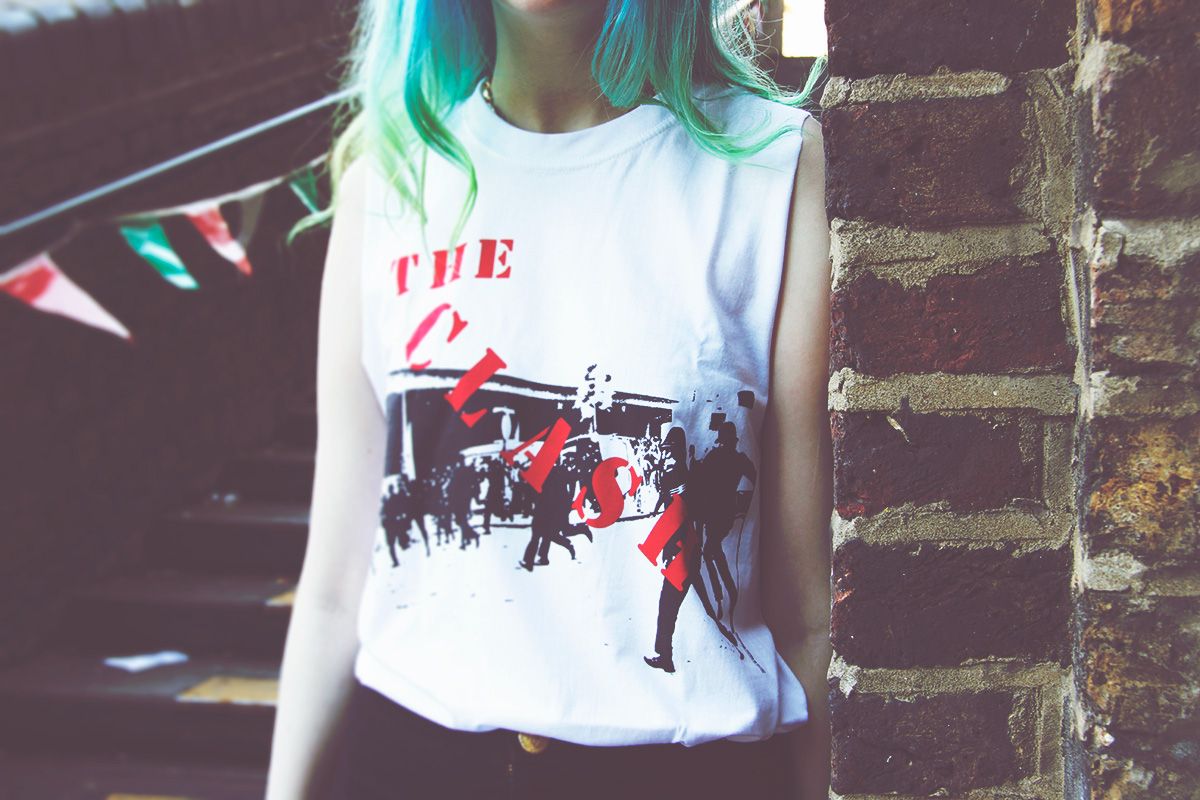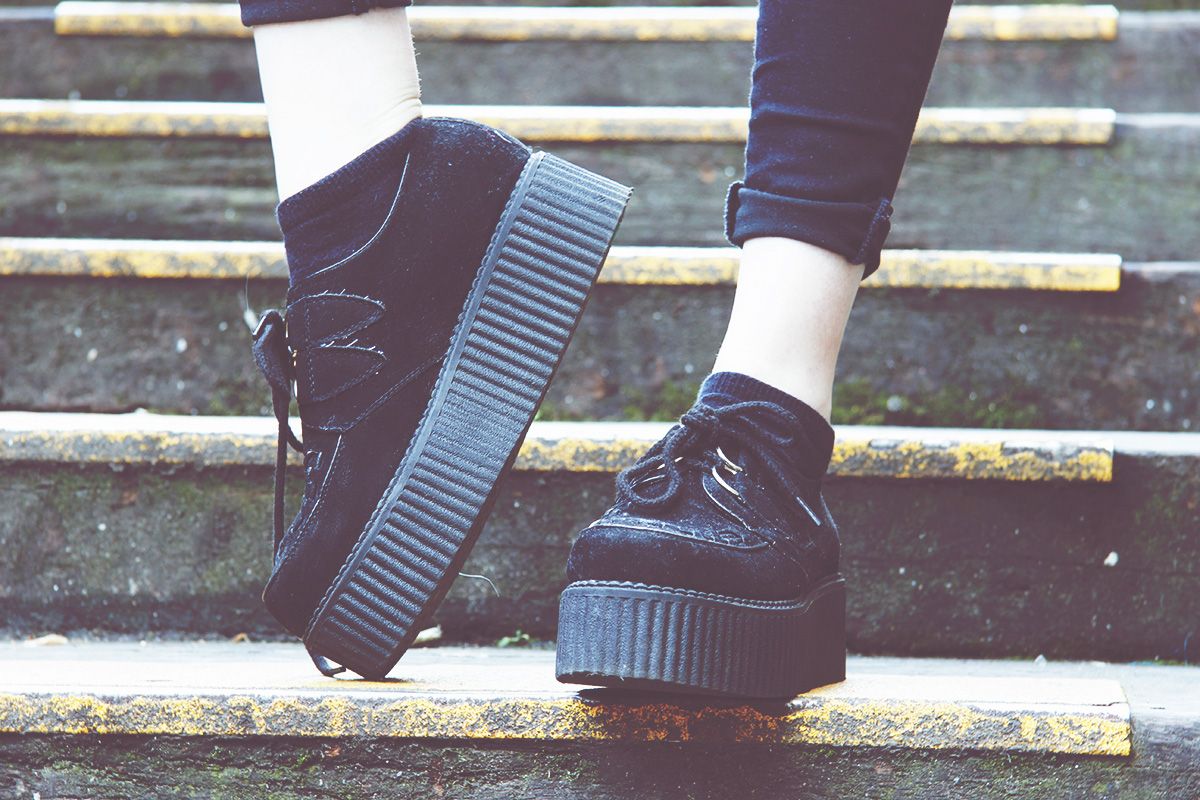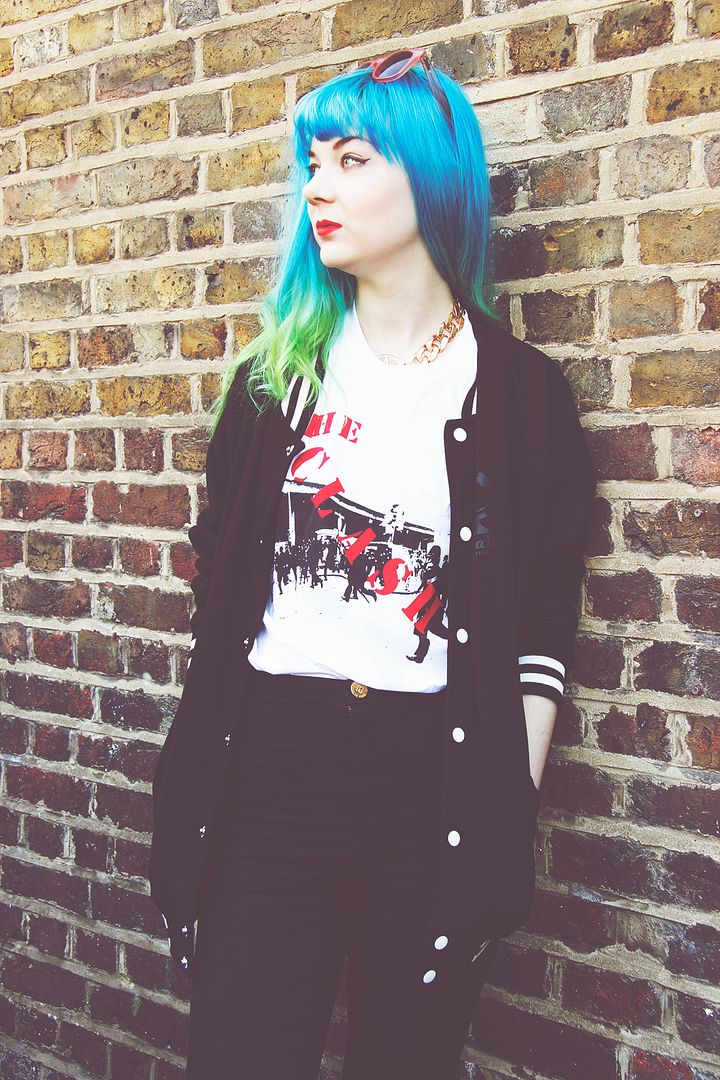 PHOTOS: GEORGE ROCKETT
PHOTO EDIT & WORDS: ZOE LONDON
IN COLLABORATION WITH LIVENATION MERCH/THE OFFICIAL CLASH STORE


T SHIRT: CLASH WEBSTORE*
JACKET: CHEER UP CLOTHING
JEANS: RIVER ISLAND
CREEPERS: OH MY LOVE*
CHOKER: ROCK N ROSE*
SUNGLASSES: RAY BAN*


It's not everyday that you get to shoot somewhere with a ton of history. Welcome to the Camden Stables Market. Now in 2014, it's a thriving market mostly for tourists – full of London and Camden based merchandise as well as homemade and one off bits and bobs.
Back in the 70s though, Camden was a dive, a sad old disused and run down part of North London – perfect for poor punks and skins, dying to make a band and play in the punk mecca, and the birthplace of British punk believe it or not – Chelsea. Bands like The Jam, The Sex Pistols, and of course – The Clash roamed the streets of Camden, drinking and forming the historic British part of the punk movement. Taking on part of the old railway building in the mid 1970s, Malcolm McLaren and Bernie Rhodes – then manager of The Clash – turned the building into rehearsal space – aptly named 'Rehearsal Rehearsals', while The Clash worked on and made their sound. Bernie Rhodes is quoted at the time for saying to Joe Strummer on writing tracks: "An issue, an issue. Don't write about love, write about what's affecting you, what's important."
A short while later, in early February 1977, The Clash took to the studio to record their first album – The Clash. A photo of the three of them – drummer Terry Chimes had already decided he quit, so wasn't photographed – taken on the stairs on the side of Rehearsal Rehearsals in the Camden Stables Market was taken, and later released with the album in April 1977.
The album? Well after signing a record deal for £100,000 with CBS records, the debut was released to critical acclaim and peaked at number 12 in the UK album charts. Along with The Sex Pistols, The Clash very quickly found themselves as the flag-bearers of the UK punk rock scene.
I grew up on The Clash. My dad is definitely a punk at heart, taking my mum to gigs in their local area and even further afield to watch bands like U2 and The Jam back in their youth. From a pretty young age I was exposed to this kind of music, whether it be in the car, on the telly or being played by CD's on our brand new stereo at the time back in the 90s. From a young age I can remember knowing the words to "Should I Stay Or Should I Go?" (along with "Oh! You Pretty Things from Bowie's Hunky Dory – can still remember them all now) and listening to The Clash paved the way for pop punk and modern punk to enter my life as I got older. This mostly came notably in the form of Green Day, when I was 11, at secondary school.
Standing in the spot where The Clash shot that iconic album cover felt incredible. Knowing back in 1977 they had no idea what they were about to unleash on the public – spreading our British punk voice as far as America and even further these days – just shot this rather candidly, almost boring shot on the stairs where it was convenient for them reminded me just why I love so many things about our city.
Unfortunately now, some 40+ years later the stairs don't quite look the same – first up it looked to be a ramp back in the 70s, no way health and safety let that carry on! It's also the exit to an Italian restaurant, and lies there hidden away round the back of the market. Most people that pass by it, or visit the stables market probably wouldn't even know about Rehearsal Rehearsals being in that building, and in a way that's part of it's charm. It doesn't need shouting or screaming about, but just every now and then it's nice to see a flicker of what it once was, and how it shaped a genre.
It's been amazing to collaborate with Livenation Merch on this, as they have really close ties with The Clash and were all so up for shooting something fun and unique, for a fashion post. The t shirt i'm wearing is a print of the first ever Clash t shirt made, and it still looks awesome to this day. Me being me, I quickly hacked the sleeves off and made it more my own – y'know, spirit of all things DIY punk and that. If you're a fan of The Clash, you gotta check out their official store as run through Livenation as they have so many amazing things to pick up.
The Clash are a huge part of my personal music journey and doing this was an honour and a really fun post. I will be doing more of these history meets fashion posts with iconic bands with Livenation Merch, so you need to make sure you're following their Instagram for exclusive behind the scenes snaps as well as sneak peeks as to what's in their store!
What's your favourite way to wear a band t shirt?
CLICK TO PLAY THE FIRST SINGLE FROM THIS ALBUM: WHITE RIOT