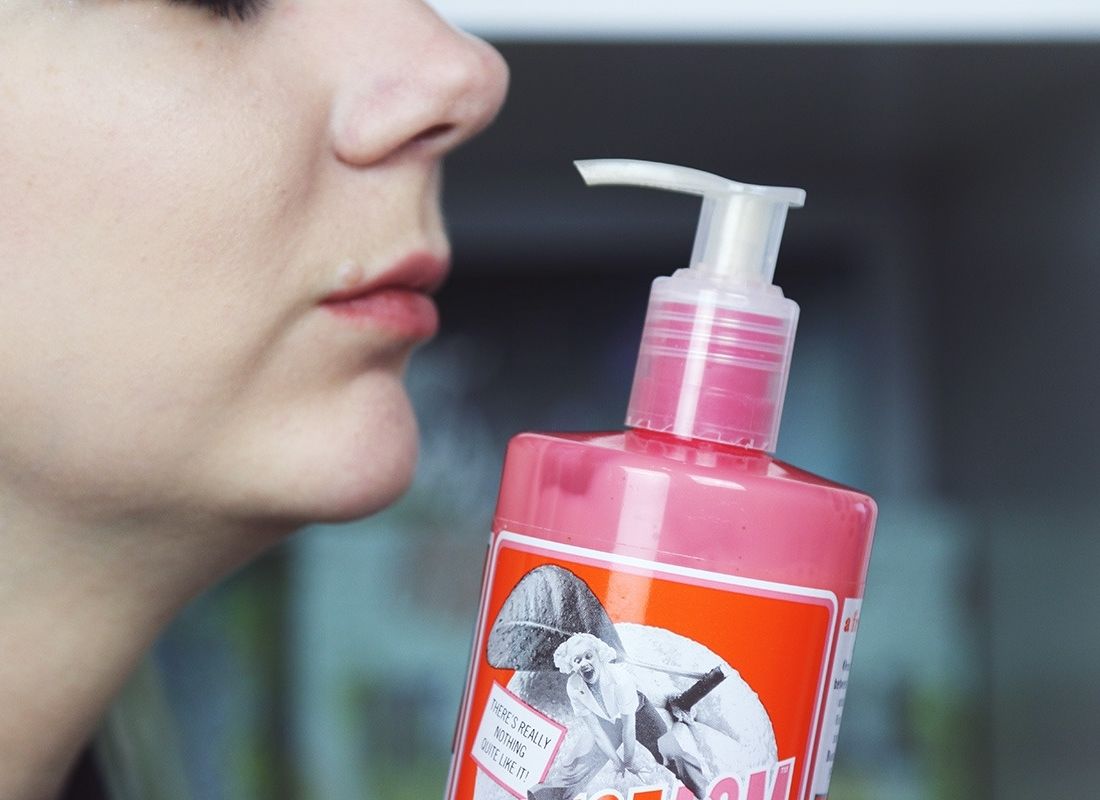 +–+–+
PHOTOS & WORDS: ZOE LONDON
PROBABLY THE BEST SMELLING SHOWER GEL I'VE USED FOR YEARS. SRS!
FEATURING:
SOAP & GLORY ORANGEASM BODY WASH
+–+–+
I've always been a bit terrible at shower gel/body wash. Usually opting for the one by the till that's like a quid or something, not really minding too much what it smells like as long as it doesn't smell either 1. like men or 2. too synthetic, I never really cared. Recently i've been getting into these kinds of 'boring' bath products a lot more, finding a new love for bath salts, oils and other washy bits, but I hadn't found a shower gel I totally loved – until now.
Last December Soap & Glory released their Christmas hat box of goodies, and they sent me over one
which I featured here
. Well inside it was a body wash called Orangeasm, that I hadn't heard of before. In December I moved it into the bathroom so George and I began to use it in our daily rotation of products. Before I knew it, this huge 500ml bottle was completely empty! It wasn't until I had to find a replacement in the house for it one day that I actually realised just how much I had grown fond of the scent.
I quickly picked up another one and henceforth figured perhaps it's a bit of a boring blog just on it's own like this (sorry) but it just had to be shared as I genuinely love this so much! So this is our second bottle, and both George and I use it, as the scent is pretty unisex. It smells (incase you hadn't guessed) of zesty oranges and contains fresh green mandarin and sicilian lemon. Well nice. It's really refreshing and nice and soft on the skin. I use it all over my body and come out feeling squeaky clean but not any dry skin patches.
For such a huge bottle, it only costs £6.50 and while that's probably more than what you normally spend (honestly, anything more than £1 and I used to pull a face) but considering it lasted George and I from the end of December until the start of April, that's a pretty decent investment.
Do you use any Soap & Glory? Are you that fussed about shower gel/body wash, would you give this one a go? Let me know in the comments! Psst, I also use it as bubble bath by squeezing some under the tap, too! Fills the bathroom with a zesty fresh scent – perfect!
+–+–+