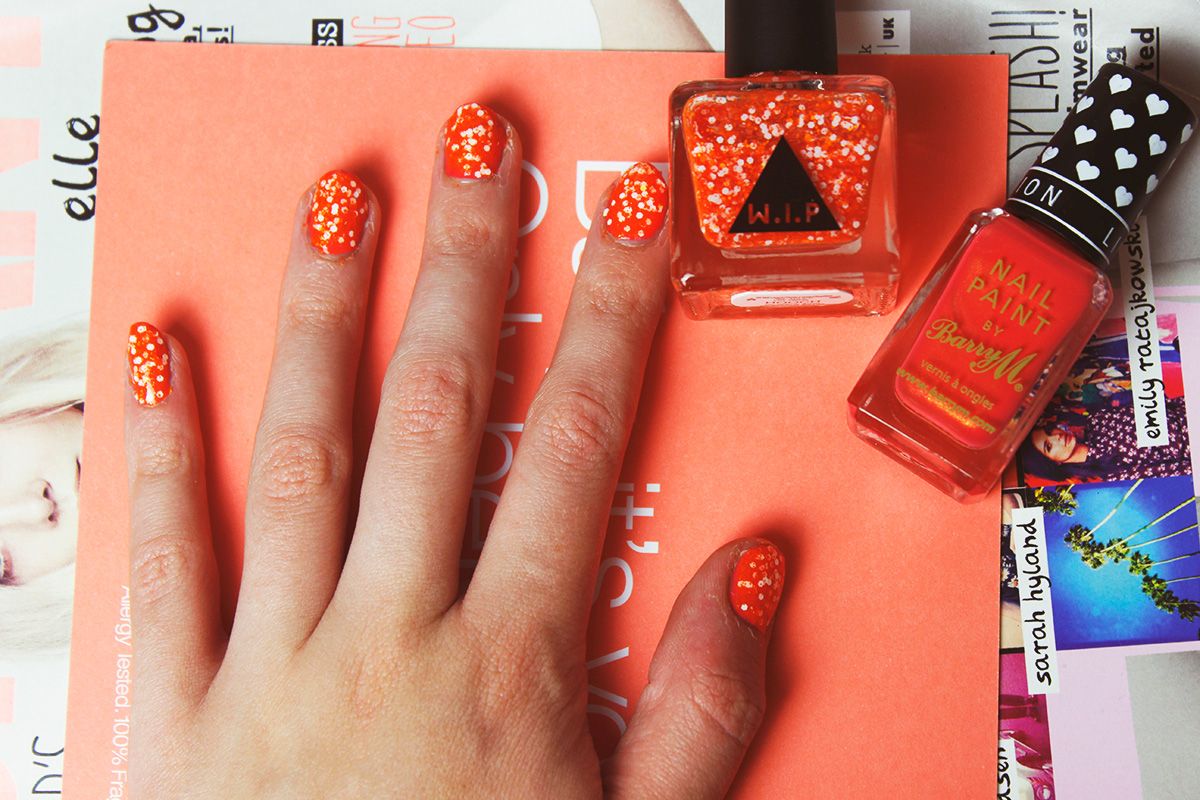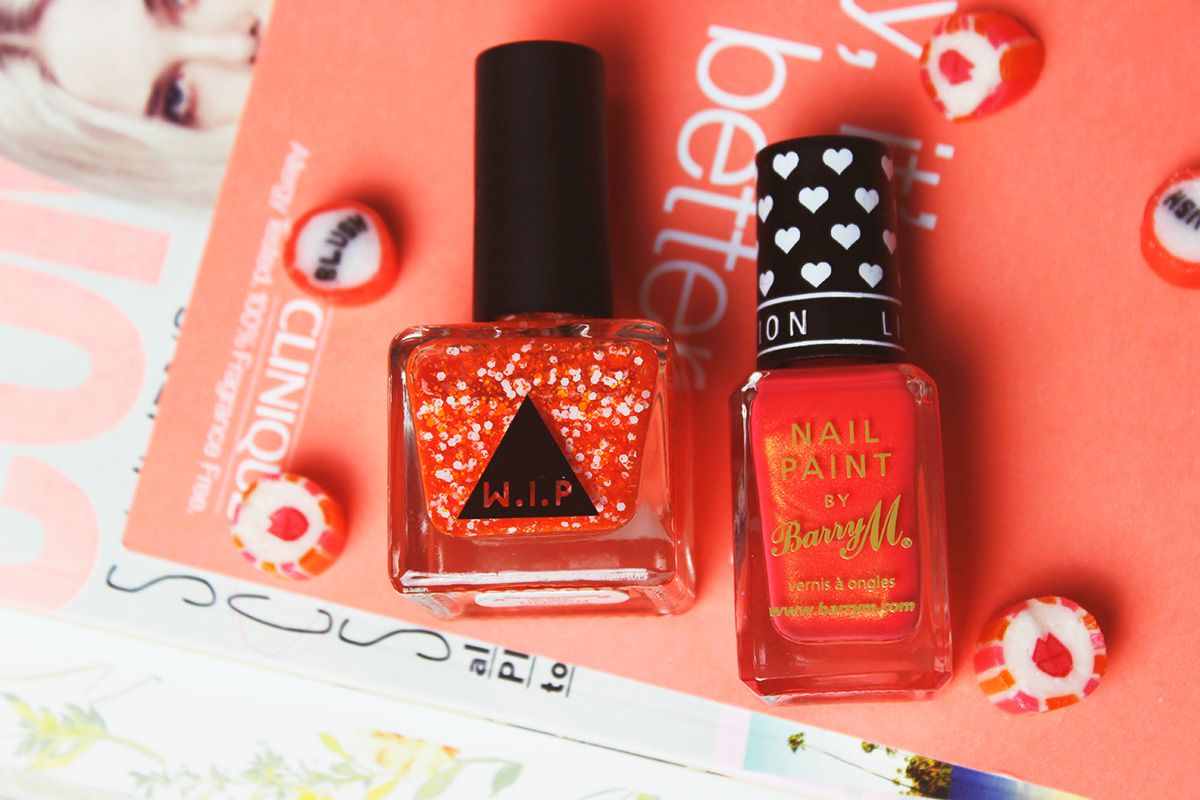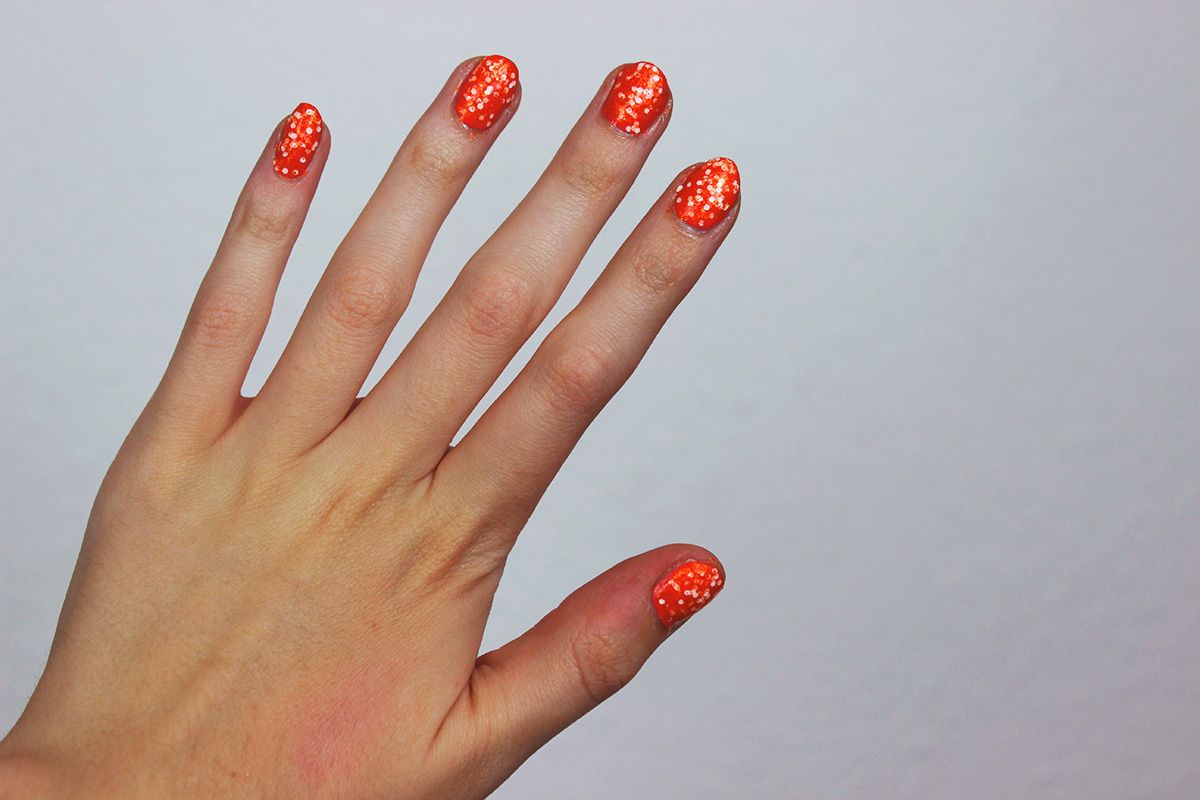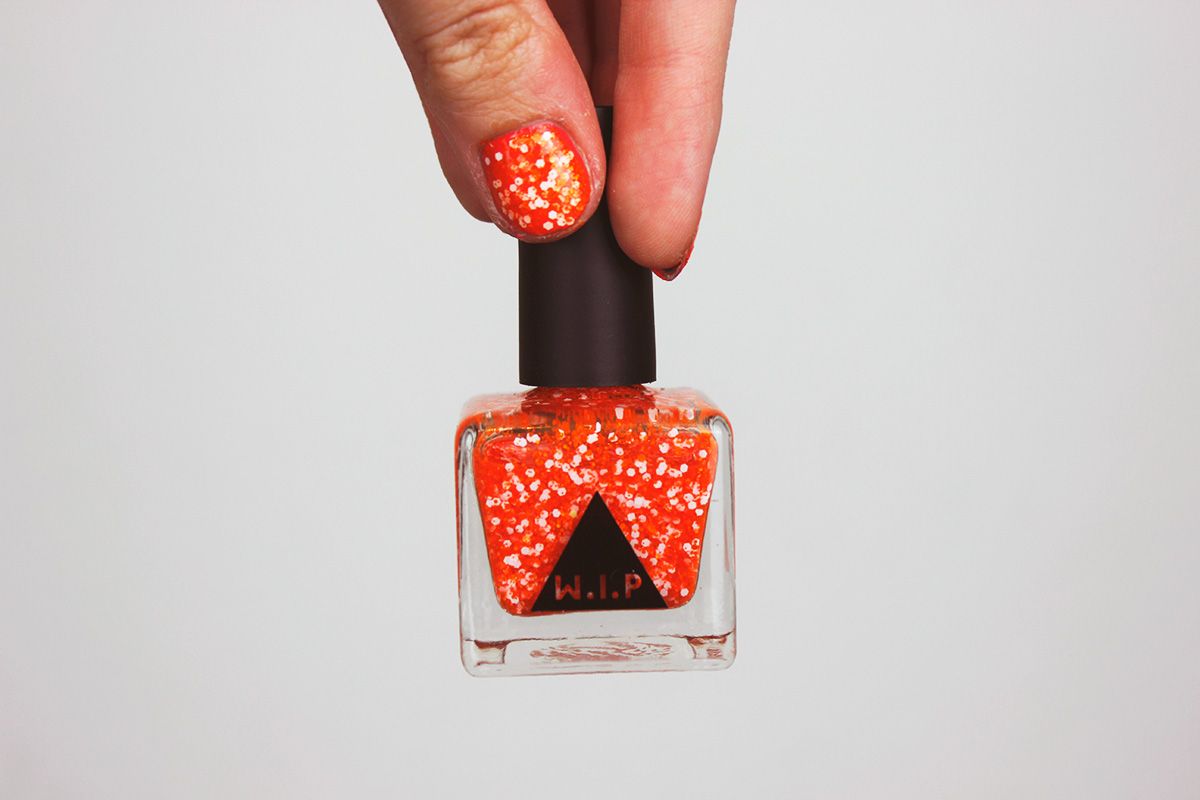 PHOTOS & WORDS: ZOE LONDON
DOUBLE THE ORANGE ATTACK FOR A FUN TANGO STYLE NAIL


FEATURING:
URBAN OUTFITTERS NAIL POLISH IN HOOCH
BARRY M NAIL POLISH IN CAROUSEL*
I very rarely wear orange on my nails. Maybe a pastel coral…but never bright, bold orange. Until now. I generally don't buy a lot of the Urban Outfitters polish range, but when I do, I love them. I was browsing the shelves the other day when I spotted these insane new topcoats they have that are basically neon, and well, the orange spoke to me. Maybe I was blinded by the sun, maybe I was just looking though orange tinted shades, but I grabbed this one and I do not regret my decision! Check out Hooch here.
A while back, the super kind team at Barry M literally sent over the world's biggest parcel of nail polishes ever, and I was so overwhelmed they've sorta sat there waiting to be loved a bit. This Limited Edition shade in Carousel here is really pretty on it's own, but it's duochrome texture and colour overall wasn't calling me. I didn't really think i'd like it on it's own on the nail. Luckily that's where the UO topcoat comes in handy because it totally transforms it into this amazing colour pop of orange and white, a real injection of sunshine – perfect for this heatwave we're currently having right now!
I've actually opted for the orange shade as i'm off to a wedding this weekend and the dress i'm wearing has hints of orange in it, so I thought well, why not try something new. I honestly can't think of a time in my entire life when i've ever worn orange this bright and I can't stop looking at my nails!
Also as just a little fyi, I also picked up this little bowl from Urban Outfitters, too. I adore it! I think a little UO homeware haul is definitely on the cards…