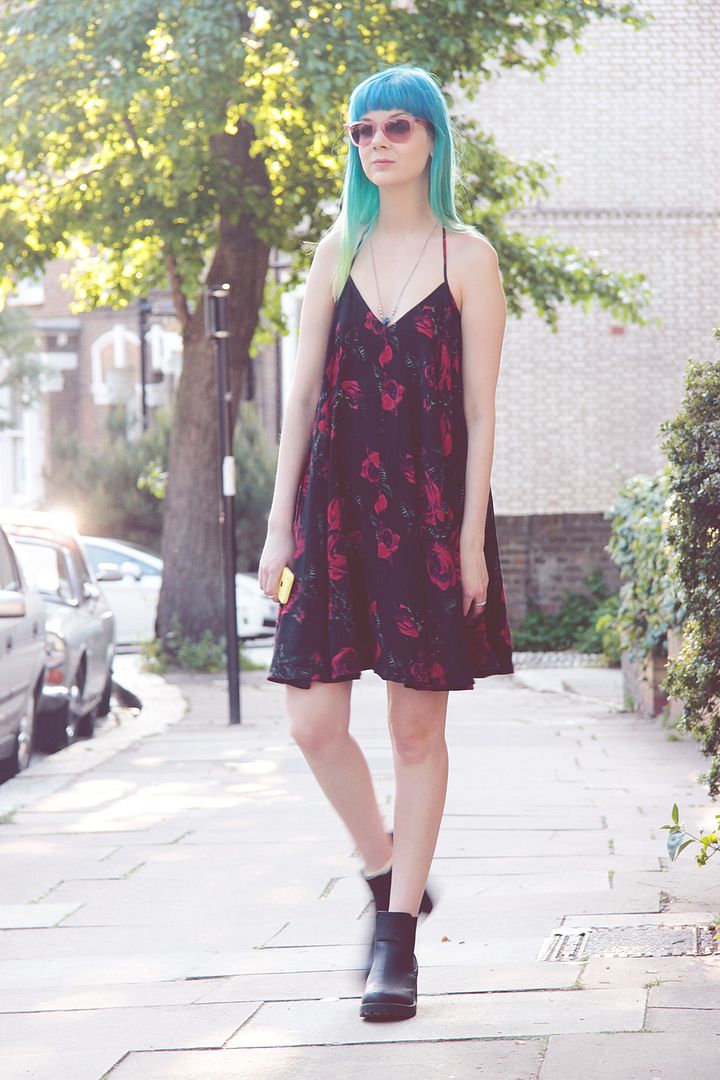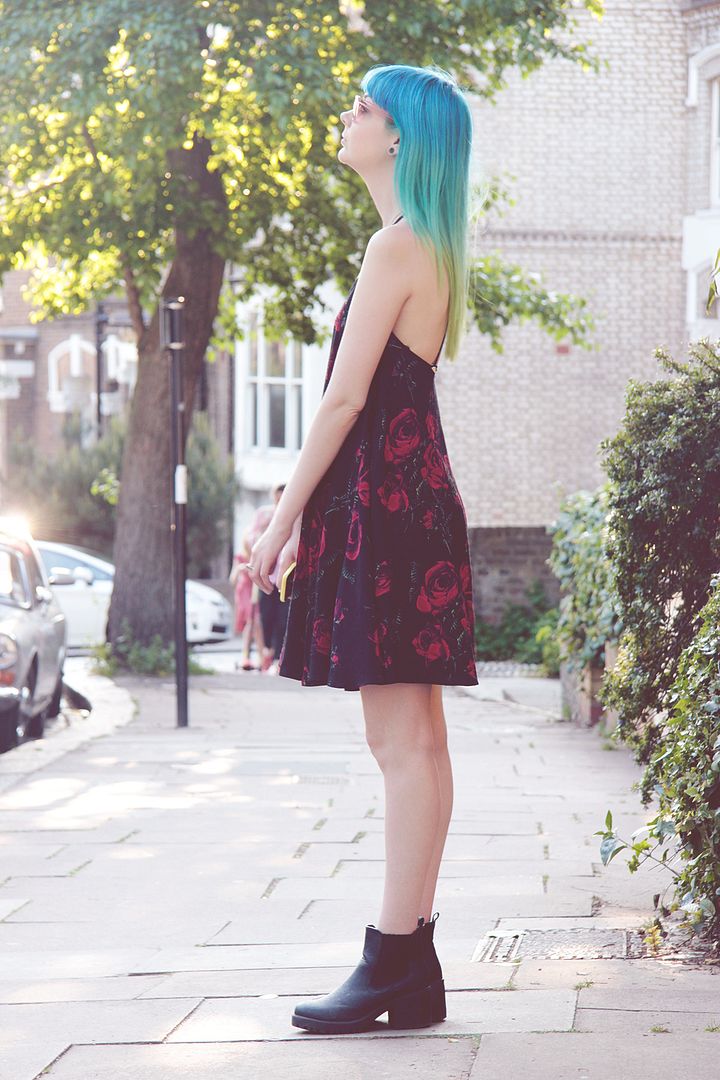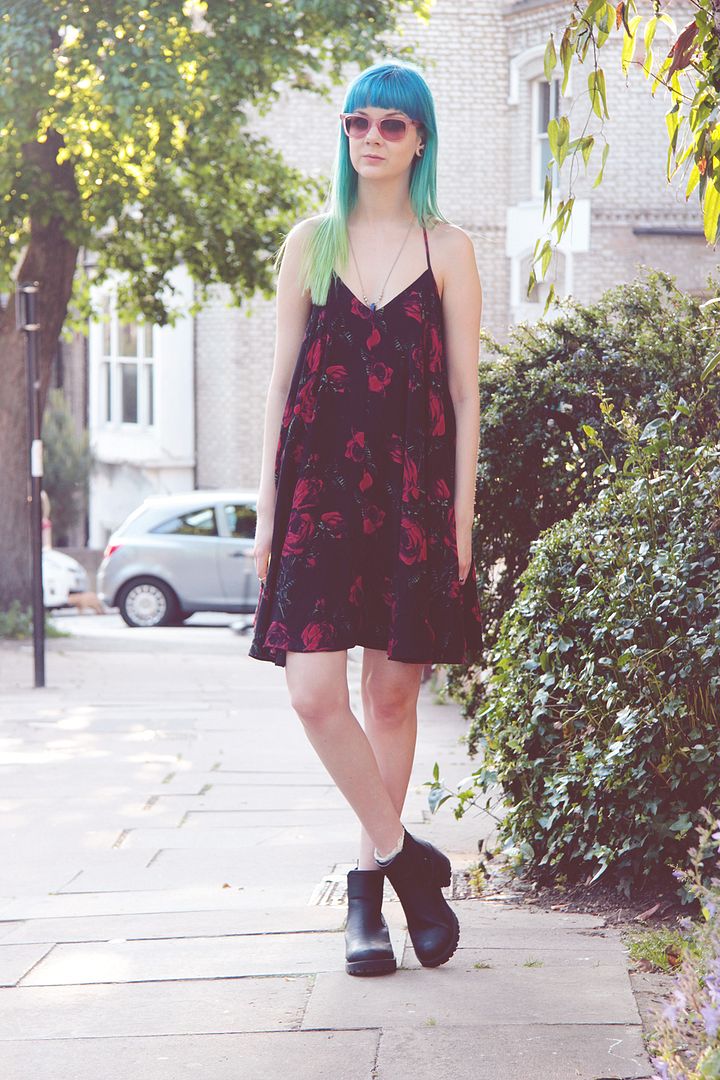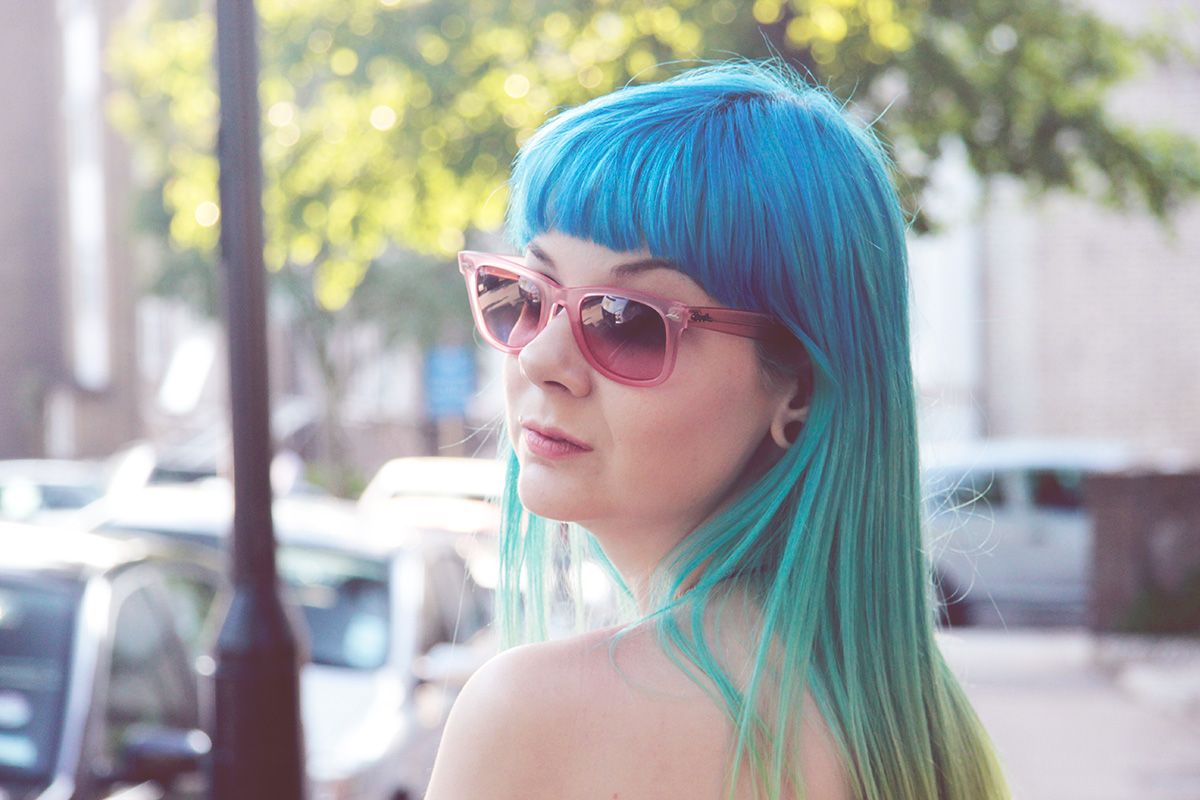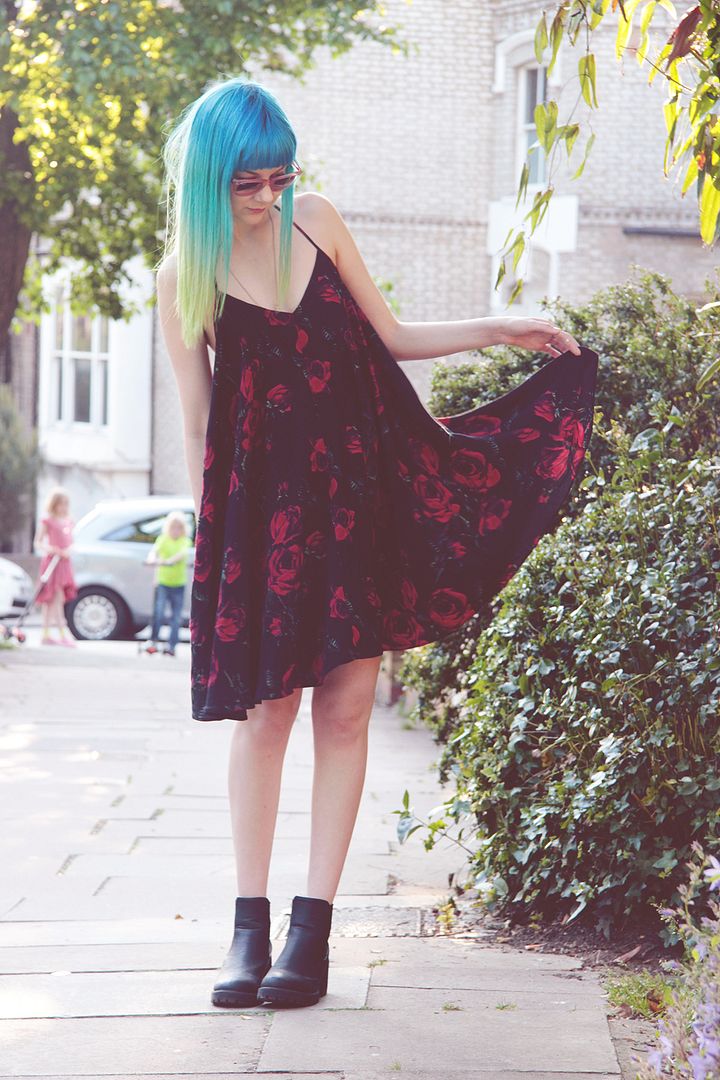 PHOTOS: GEORGE ROCKETT
EDIT & WORDS: ZOE LONDON


SWING DRESS: ASOS (OLD)
NECKLACE: REGAL ROSE*
SUNGLASSES: RAY BAN*
SHOES: NEW LOOK*
RINGS: REGAL ROSE*
You'll have to forgive me, the actual dress i'm wearing here is last years (last season? how passe) but it's not actually about this actual dress right now, it's all about the cut and style of said dress. Let's talk swing cami dresses. So hot for Summer, so easy to wear and so, so comfortable.
The great thing about ASOS is that they're good at revisiting old and much loved styles and just reworking them for a new year, so here's actually two great examples of the exact same dress (the exact same cut too!) just in different fabrics, if you want to get your hands on the same thing i'm wearing. There's this Rose Print Cami here and this Sunflower Swing Cami here. It's worth noting that if you're a bit on the small side (boobs n all) like me, you'll need to go down one or two sizes to fit into this, these things come absolutely massive! My dress is a size 4 and it still doesn't fit, as you can see I tailored it myself at the back with studs!
The great thing about these dresses is the amount of fabric, it covers everything straight down in one go so you don't really need to layer it up with anything else, making it absolutely ideal for when the sun starts to make an appearance. I rocked mine with boots here just because I wasn't quite ready to commit to full sandal/strappy shoe but on holiday I most certainly will wear it like that. Speaking of holiday, this kind of thing is so perfect for throwing on over the top of a bikini or costume if you, like me, don't like parading around in just swimwear when not swimming.
It's been glorious in London lately, fingers crossed it stays this way – so so ready to commit to a Summer wardrobe already!