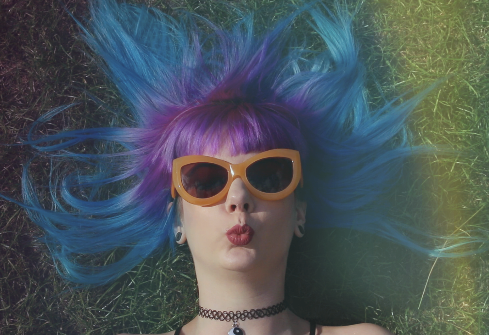 ___
I love experimenting with video and playing about with new ideas and new ways to present simple ideas using my YouTube channel. I also have somewhat of a penchant for sunglasses, so you can see where this is going.
At the weekend I uploaded this sunglasses collection video to my channel and I thought i'd share it today as I really love the way it turned out. I decided I wanted to lie on the floor (as much as the chin angle is somewhat unflattering) as it wasn't something i'd seen someone do before with sunglasses. I then thought instead of presenting the frames against a boring white wall, why not hold them up to the sky? Cue much standing on tippy toes to lift my arm high enough, and many awkward looks in the middle of the London park near where we live that we shot in.
___
Oh yeah, we shot this in full view of everyone else… i've come to accept that this is just my life now.