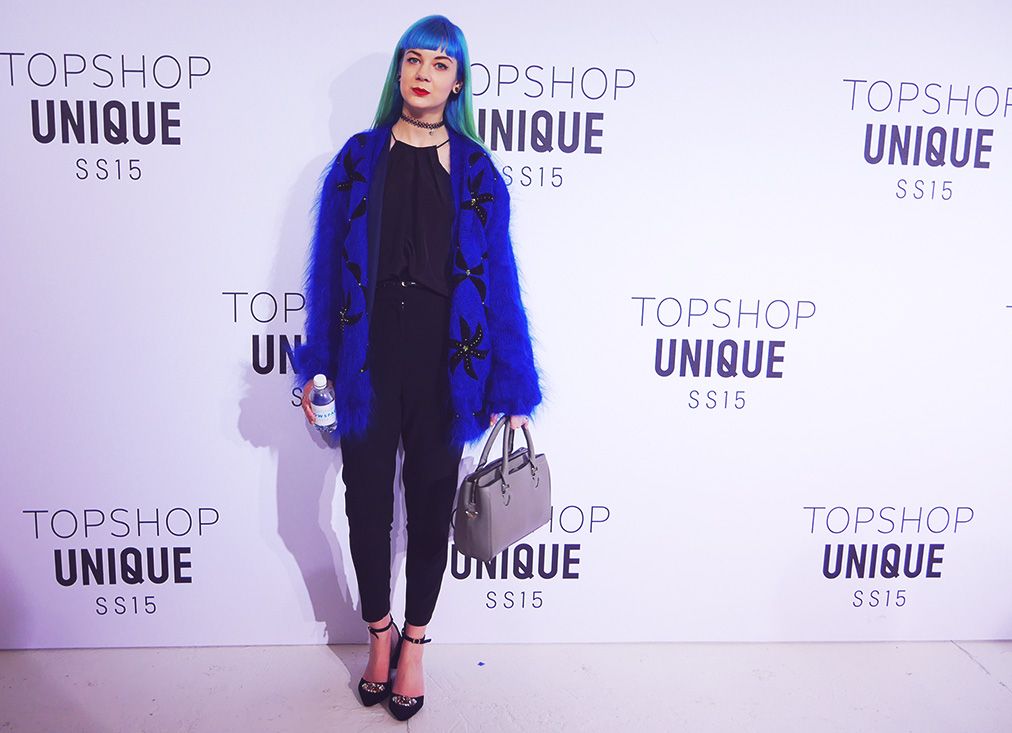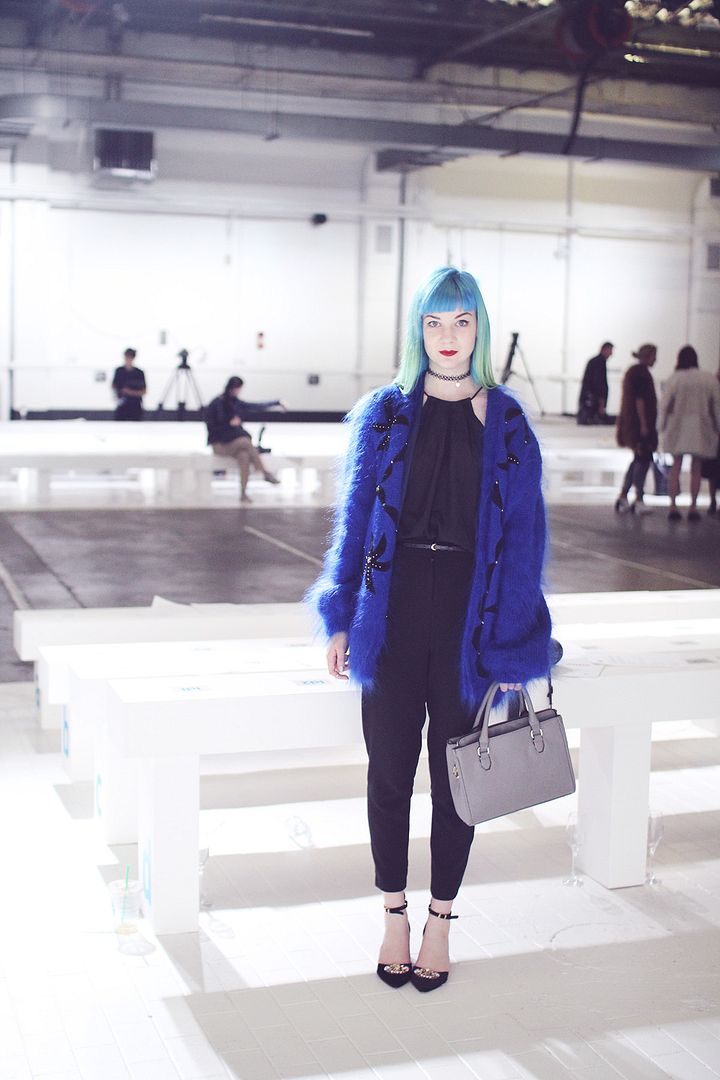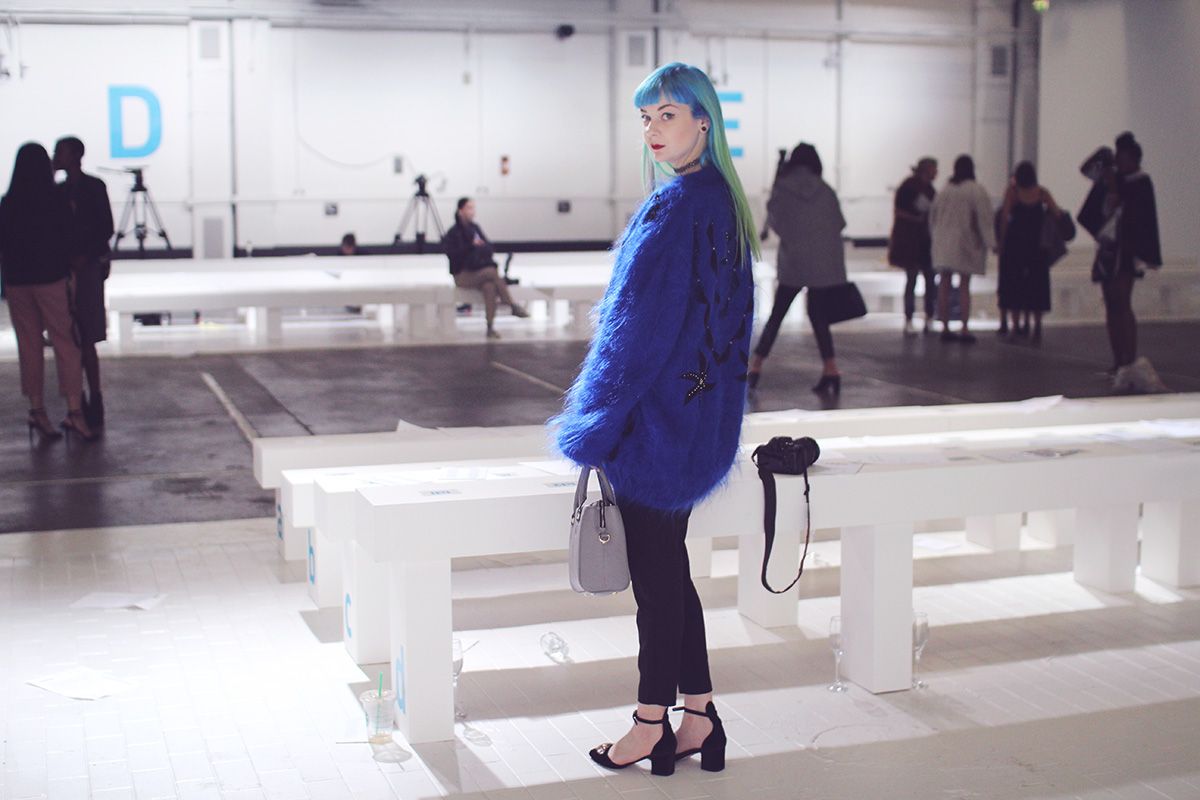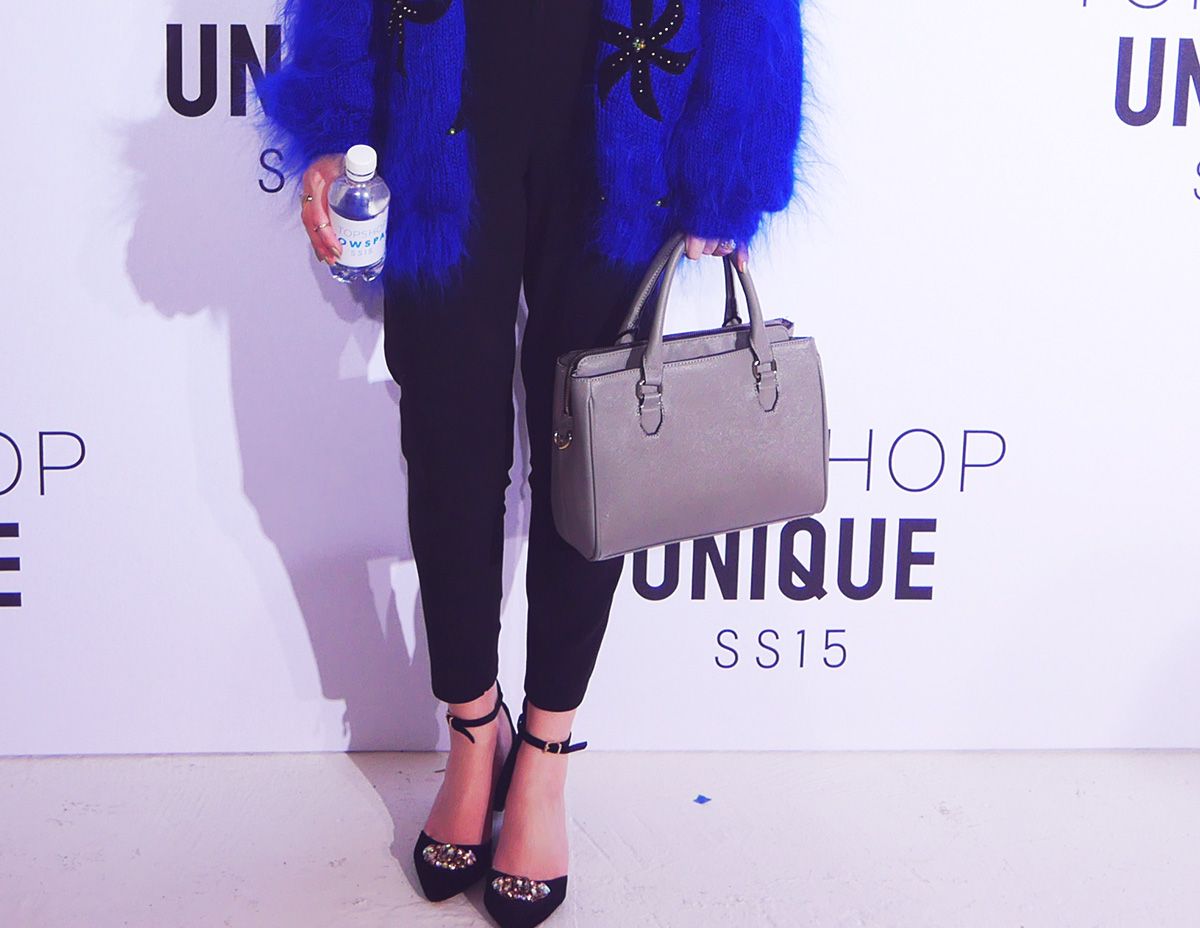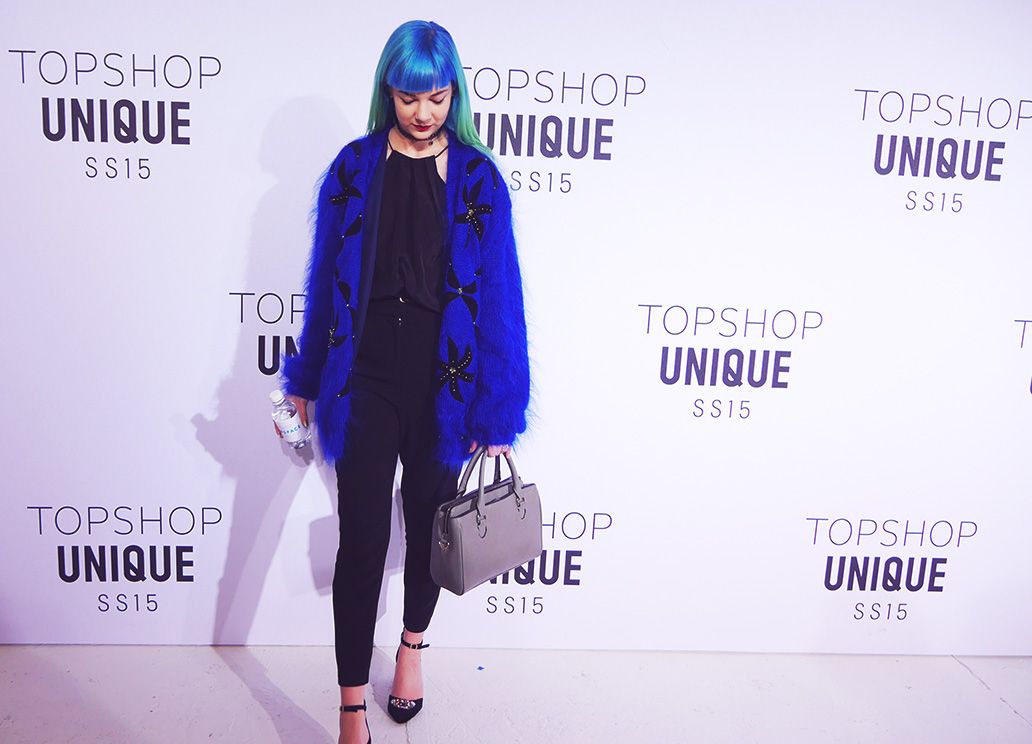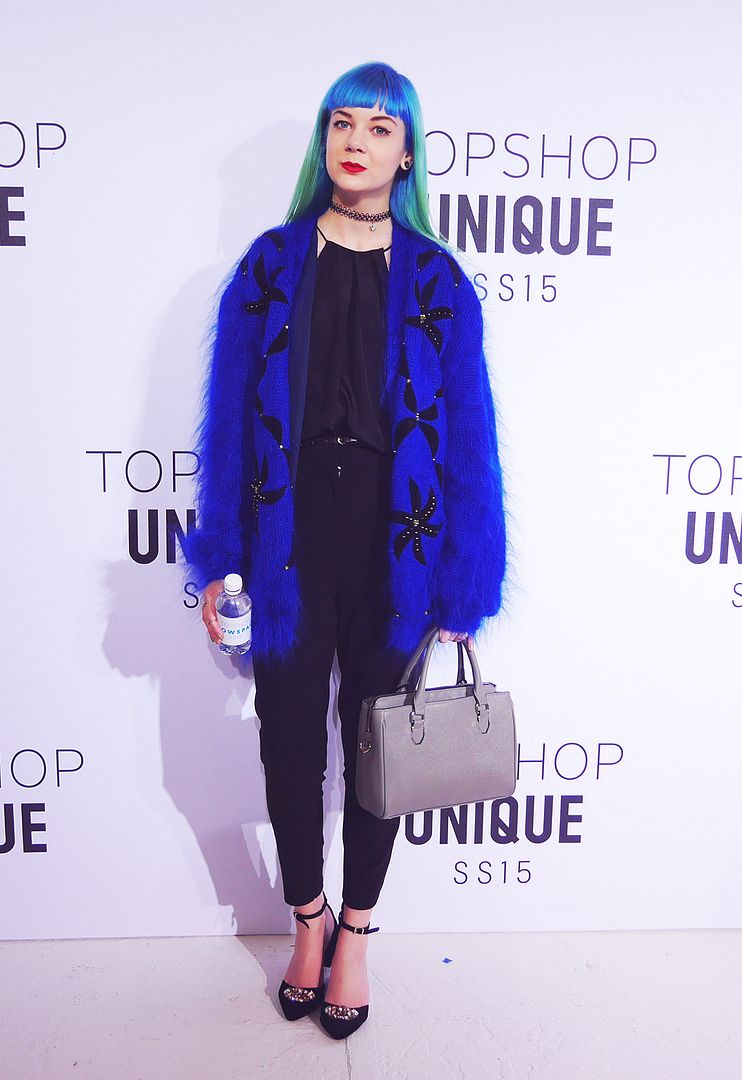 PHOTOS: VICTORIA MAGRATH
EDIT & WORDS: ZOE LONDON


FEATURING:


TOP: BOOHOO.COM*
TROUSERS: ASOS
SHOES: ASOS
JACKET: VINTAGE – TO BE WORN AGAIN SHOP
CHOKER: ASOS
BAG: ZARA
BELT: ASOS
Sorry for all the blog spam at the minute – three posts a day? Woah there! There's just so much going on for Fashion Week and i'm so concerned about not dragging it all out into the near future, rather trying to get it all up during Fashion Week, so that we can get some regular content back up too! Sorry if you're not into Fashion Week, hopefully i'm making it as accessible as possible – one of the things I never liked about FW before was that it all seemed too designer, too elite, too high profile for me. I like to make sure i'm keeping all my coverage down to Earth, making sure it's wearable and jotting down product names so you can head out and not spend a bomb on creating the makeup looks!
Anyway Sunday we didn't really spend at Somerset House at all, as in the morning Lily hosted a brunch in collaboration with W Hotel London, and me and four other bloggers had a lovely morning chatting all things blogging, life, fashion and what not. They were Ree, Victoria and Suzie, and they all have amazing blogs – genuinely ones I read daily – so do go and check them out. After that, Lily, Victoria and I hopped in a car over to watch the Topshop Unique show (squee! excitement!) which was a real highlight for me. The Ashley Williams show started straight after and I was dying to see it but Topshop grabbed me for a video interview and I ended up missing it all – damn shows being only ten minutes long! Hey Topshop you better use that footage cos I missed being in happy Ashley land for you!
I wore my vintage jacket that I found in a rummage in 'To Be Worn Again', in the heart of the Brighton Laines. I adore this vintage shop, I could have spent hours in there but George gets a bit bored of shopping so I think i'll have to visit Suzie and pop back in there soon! Everything else is all high street and proud – where better to wear all high street than at Topshop?
Anyway after the Topshop show I headed over to The Apartment, an exclusive hideout created by Abi Marvel, to chill and eat burgers courtesy of GBK. Check out my instagram here, we had a feast! Emma and I then headed over to watch cult artistic brand Sorapol, with their absolutely insane show – with makeup by Illamasqua. There's a blog post on that coming so stay tuned, but for now check out my show report and photos of Topshop Unique here. I snapped the perfect pic of Cara and i'm stoked!
What did you think of Topshop Unique and the outfit I wore to it?