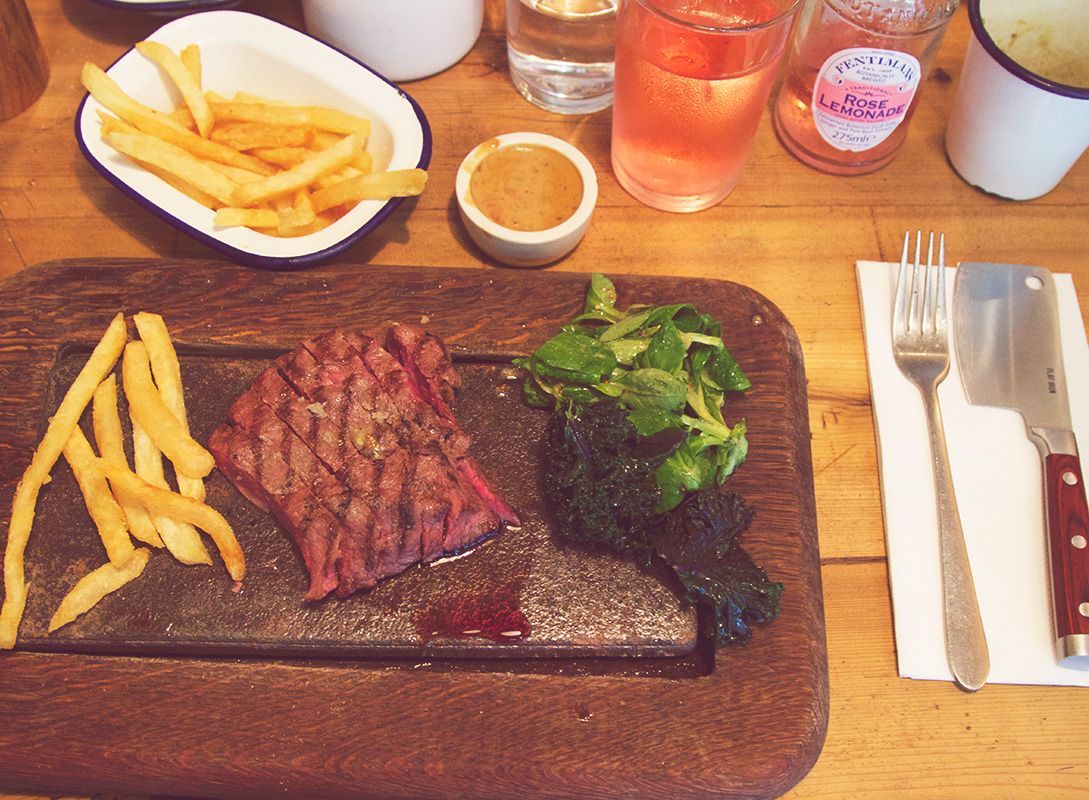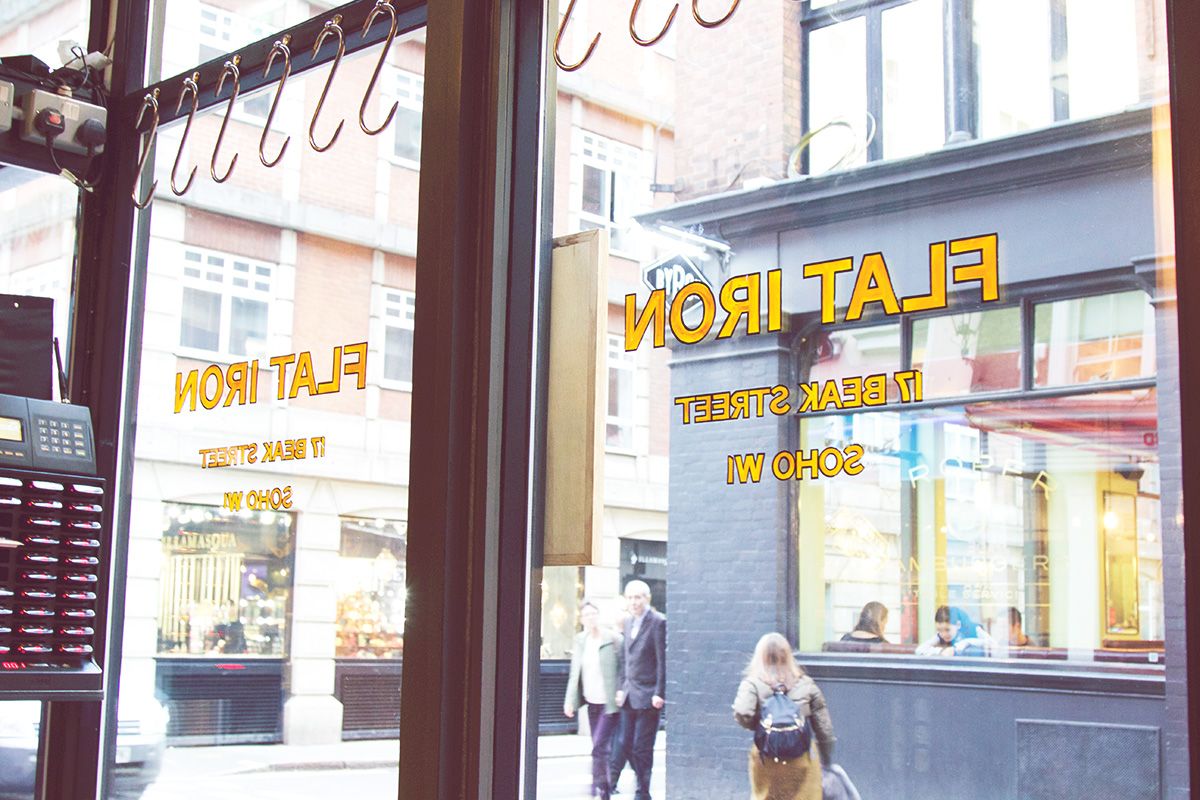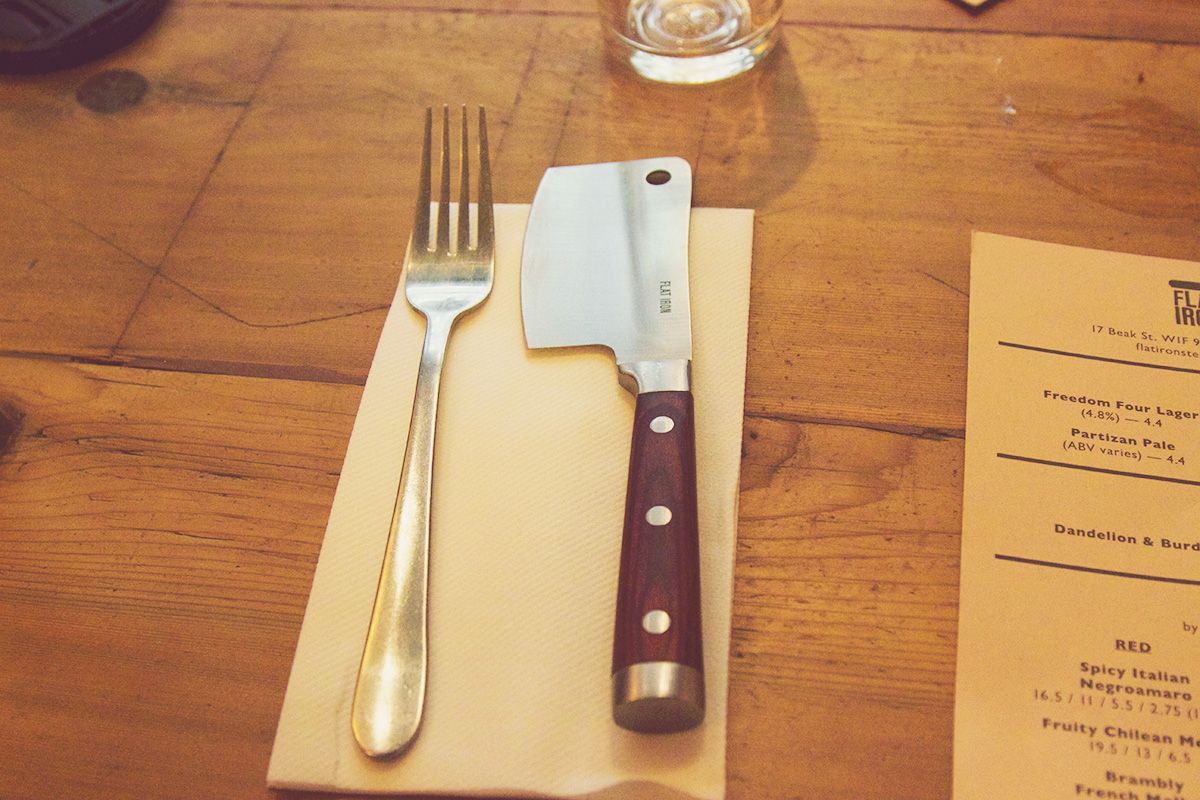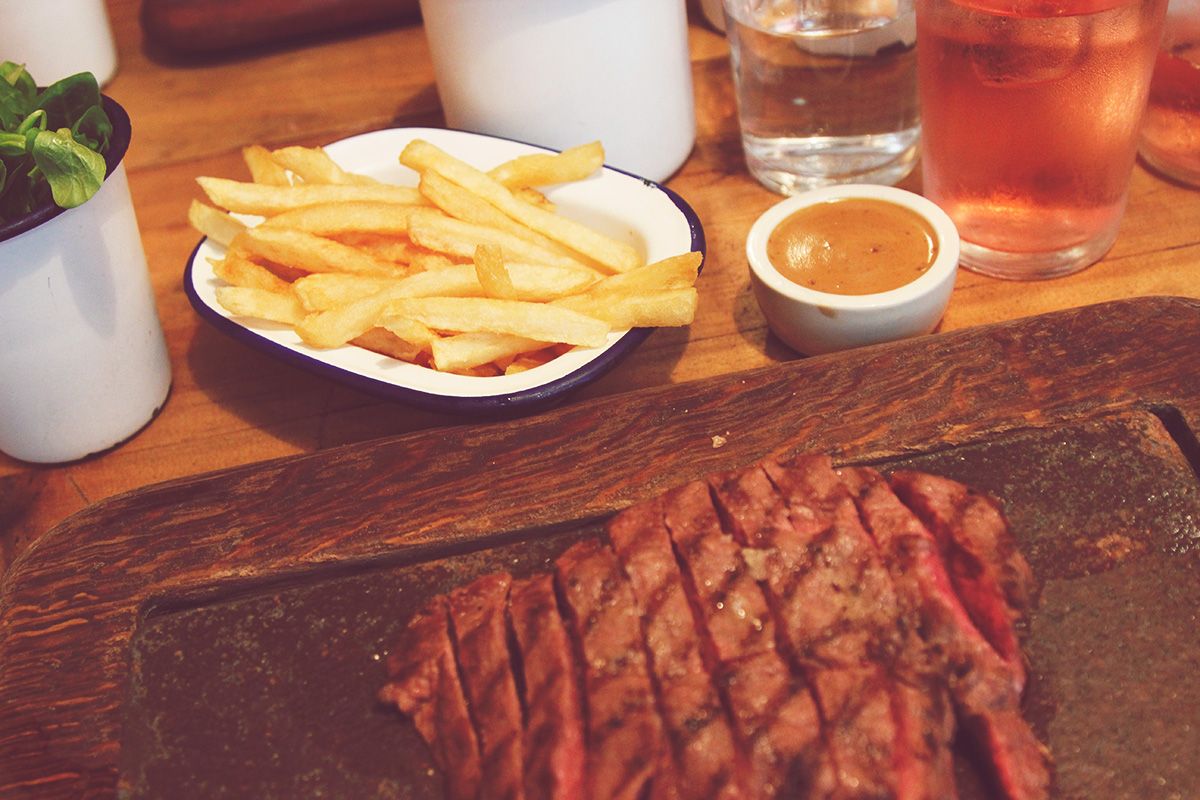 PHOTOS & WORDS: ZOE LONDON
FLAT IRON IS SOHO'S WORST KEPT STEAK SECRET. ABSOLUTELY NO WONDER WHY!
17 BEAK ST, SOHO. W1F 9RW
Flat Iron is a no-reservation only steak house in Soho, London. It's actually one of the best steakhouses ive ever eaten at, and the quality of the meat just absolutely blew me away. In a small, unassuming little almost cafe style restaurant, it sits just off Carnaby Street, and right in the heart of Soho.
Of course there is only one thing on the menu, and that is steak, so should you be a vegetarian this place isn't for you. Pretty confident there isn't even a vegetarian option, oops. This is a meat lovers paradise, and me, Lily, Jono and George went there one afternoon around 3pm to enjoy a late lunch meets early dinner steak treat. We ordered chips (obviously) and George and I shared the house market greens, which was kale.
I'm a huge fan of steak, and I genuinely think this is one of the all time best steaks i've ever had. Perhaps even better than Hawksmoor. Yeah, I went there. At just £10 for the Flat Iron steak I think it's also dead reasonable, maybe that's why it tasted better!
Totally sold on Flat Iron and already counting down the days til I can go again… dreams of steak! Have you been to Flat Iron? Would highly recommend it if you're visiting London. Beware though, the no reservation rule means there's a long queue outside the door. First time I tried to go, I was told there was a two hour wait… go early!