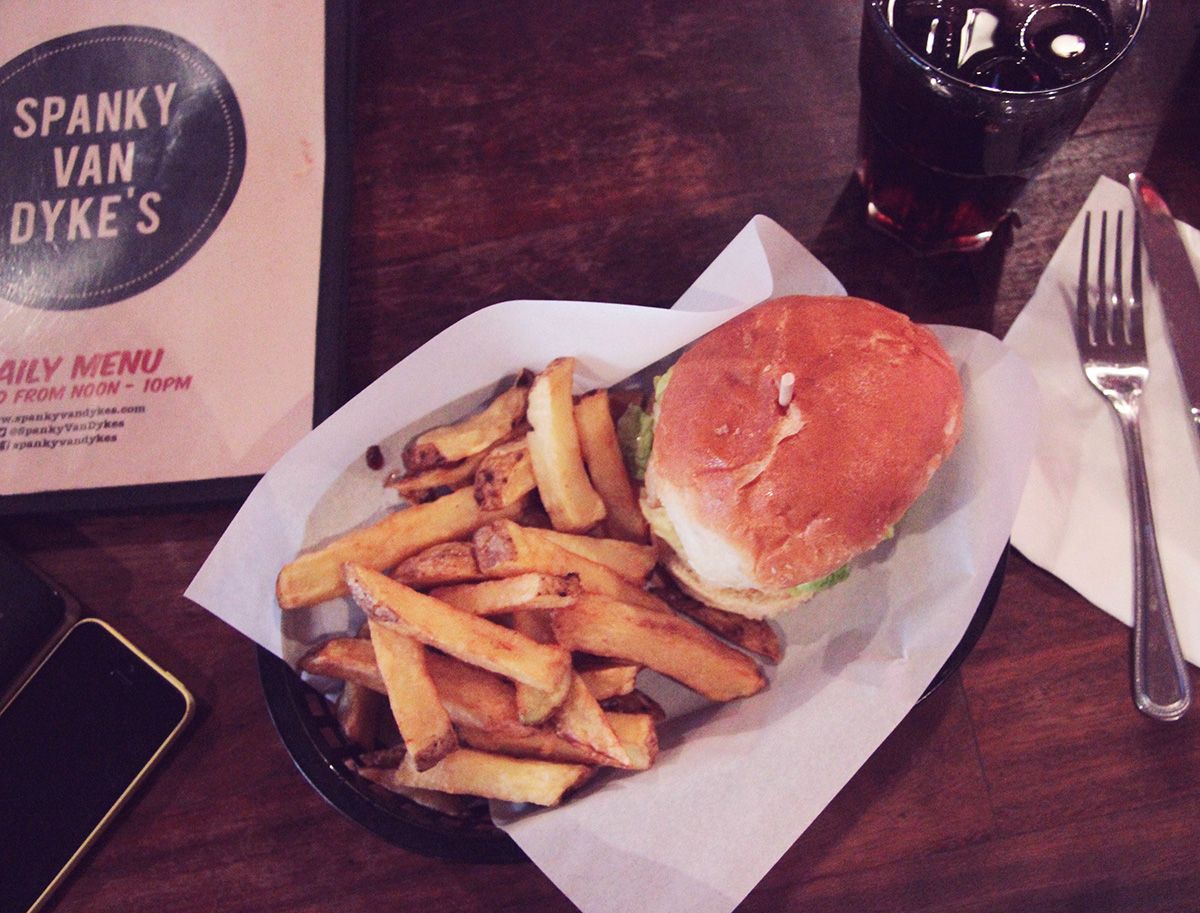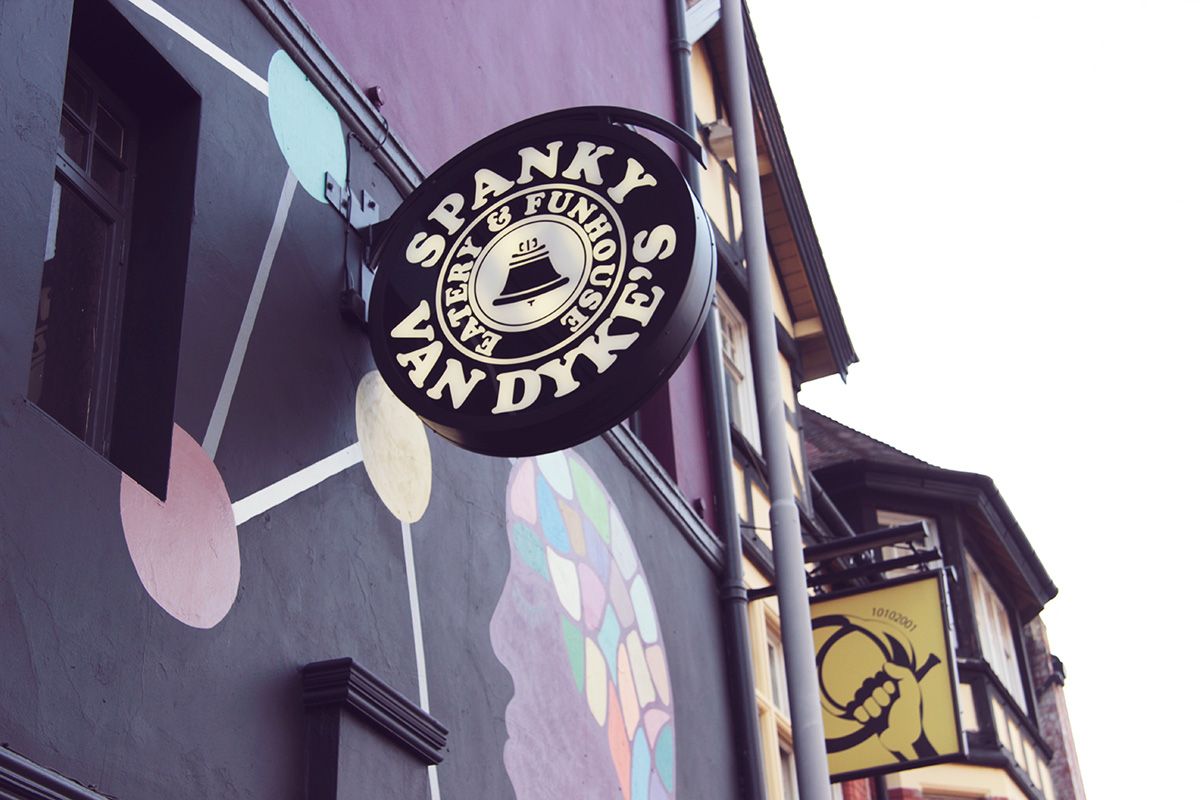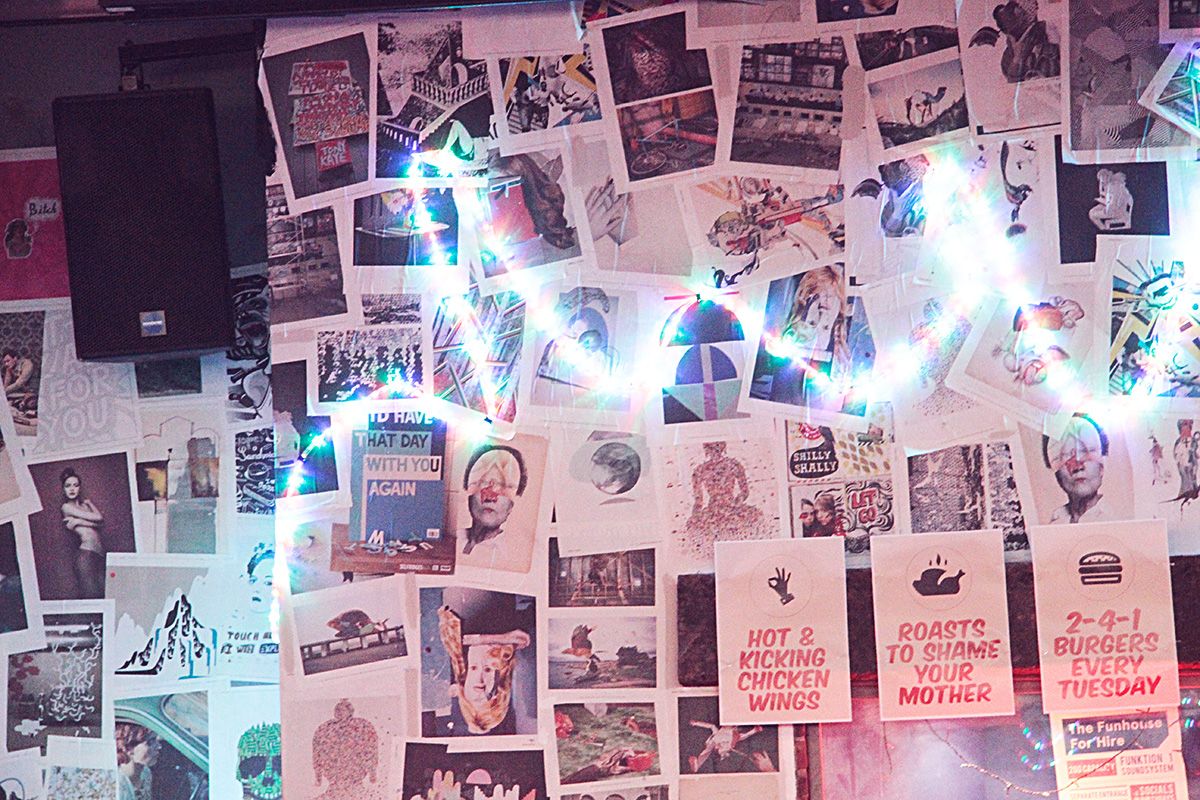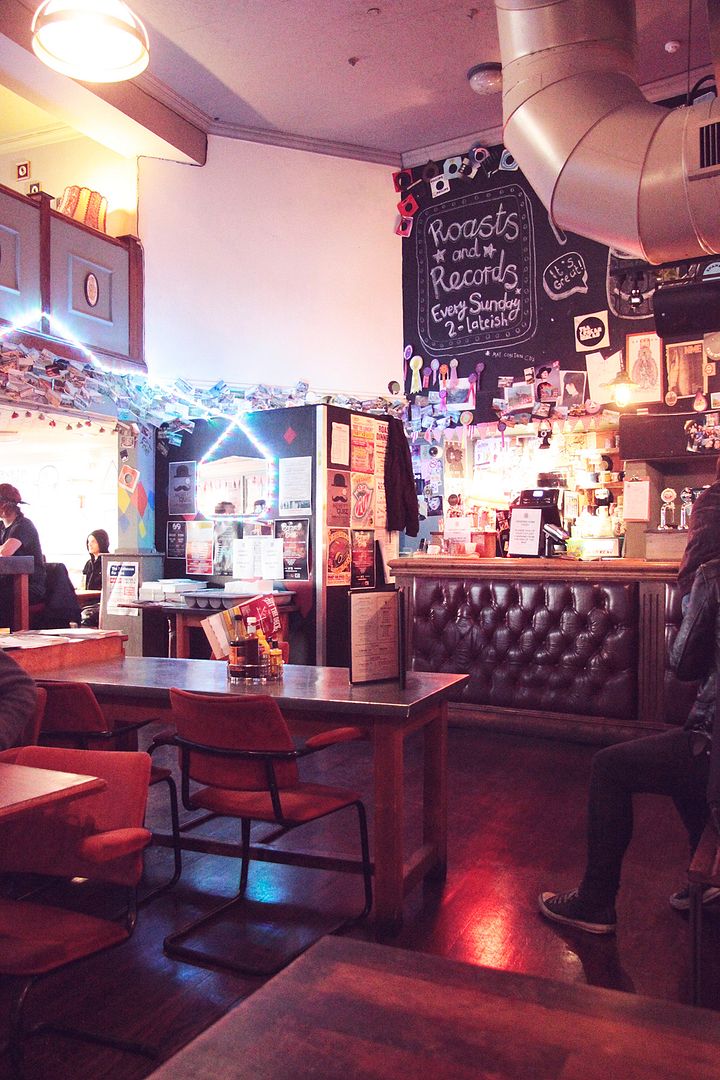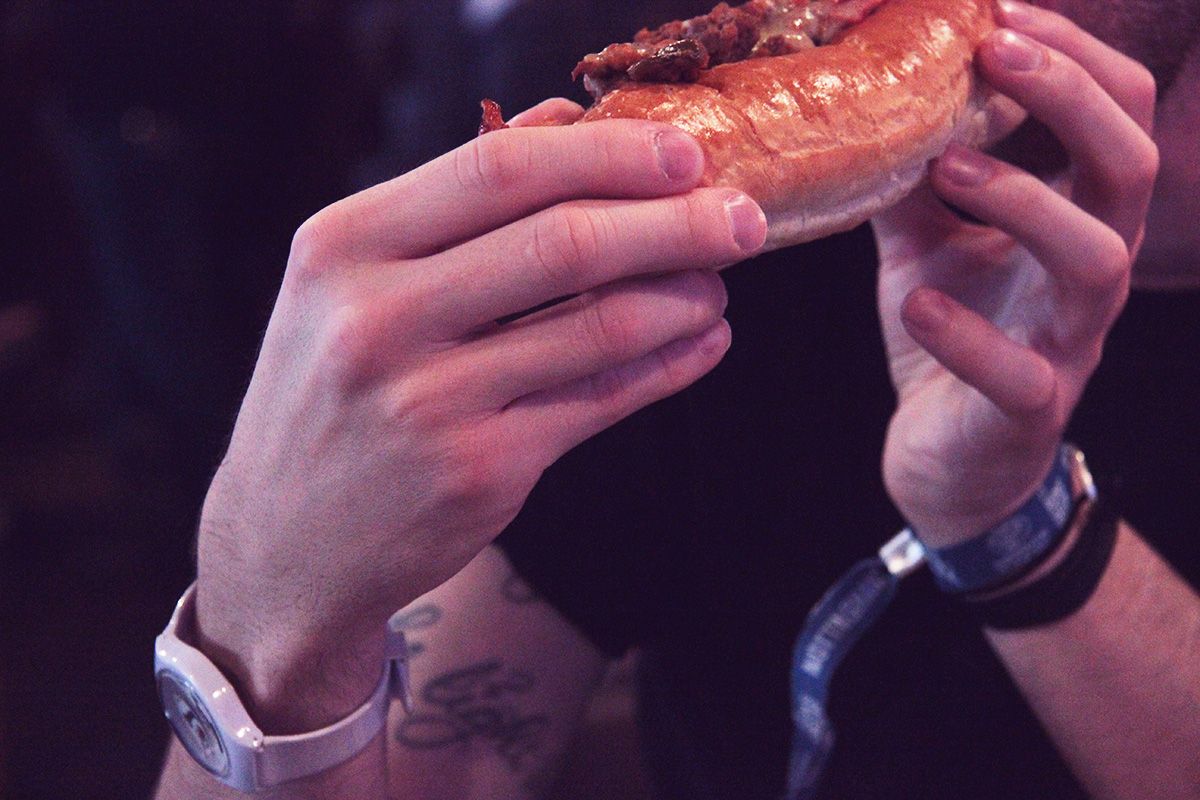 SPANKY VAN DYKES, NOTTINGHAM
COOL FOR SCHOOL VIBES, VINTAGE RECORDS AND BURGERS AT SPANKY VAN DYKES, NOTTINGHAM NG1 5JT


So last weekend on our little adventure to Hit The Deck, of course in the early evening we started to get hungry. Right on the corner of the road with Rock City on lies a little burger haunt called Spanky Van Dykes. It's location is perfect and it looks like quite a sweet charming pub from the outside. Inside it's a little indie style cavern of trinkets and with very much a DIY vibe going on.
There's something about the place that didn't quite feel right though, these kinds of places in London are always very relaxed and chill, but this place seemed to have a bit of a weird vibe going on – but then I don't know if it was because it was mostly full of people at Hit The Deck. It seemed a bit like it knew it was quite cool? The bar staff were a bit nonchalant and bored looking and it didn't seem overall very 'friendly' if you get what I mean? It's hard to describe. It was very loud in there for a Sunday evening so even though they offer a Sunday roast i'd say it's def more a burger joint vibe than Sunday roast vibe. You serve yourself so you head up to the bar and order what you want which isn't always my favourite but works in this instance, and being that there was four of us we all plumped for something a bit different.
I went for a fish finger sandwich, two of the boys picked burgers and the other guy had a hot dog. My fish finger sandwich arrived in a burger bun, and also was like deep fried cod/fish rather than fish fingers – so pretty different to what I was expecting. It was nice, but I did find a small bone which unfortunately put me off a little bit. Sad face. Silly fish bones! The chips though were beautiful and I pretty much ate them all. George's views on the burger were that it was a good burger for the price, but wasn't as tasty as our fave haunts in London.
All in all, Spanky Van Dykes is dead cheap, has that indie vibe about it so good for young people – but perhaps a little out of place and therefore lost the charm that most of these relaxed places have in London. It satisfied our needs at Hit the Deck, and also was befitting with the day – didn't feel like we were going out of context in a posh/pub atmosphere – which really makes it ideal for Rock City night event grub.