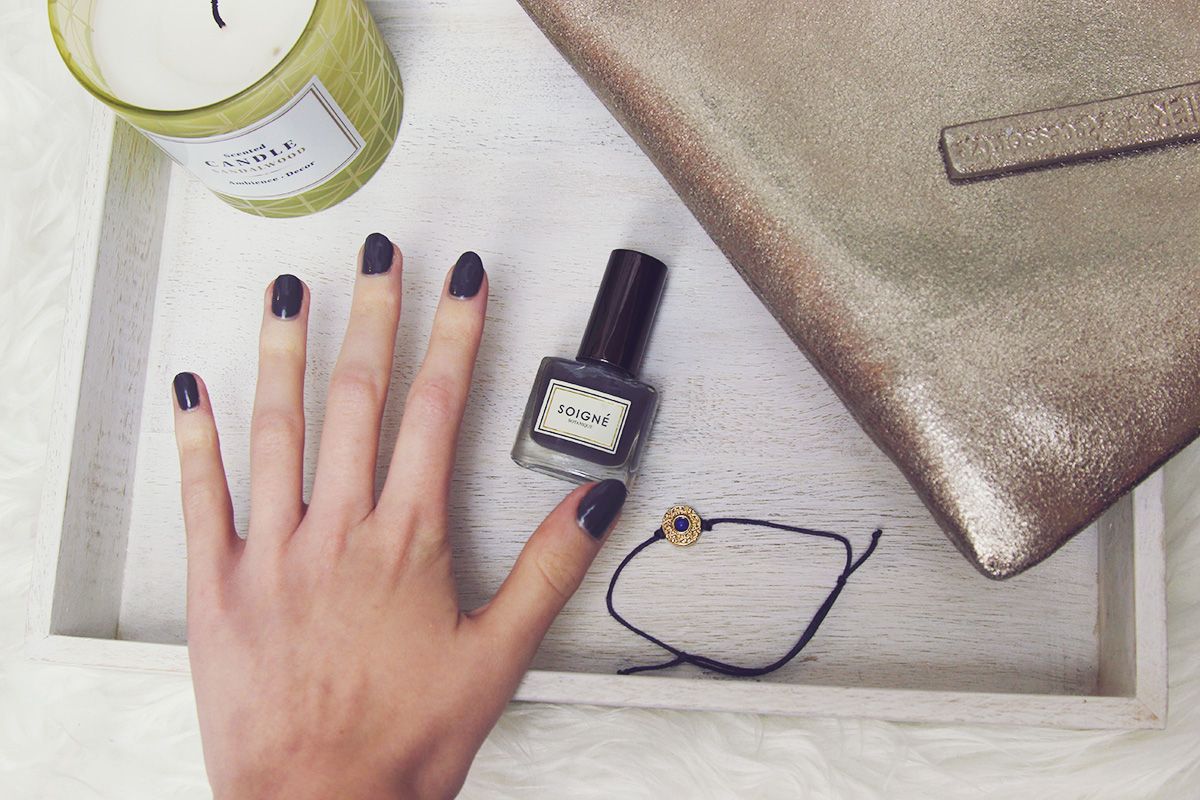 +–+–+
PHOTOS & WORDS: ZOE LONDON
THE DEEP GREY WITH SLIGHT WARM BROWN UNDERTONES – PERFECT TO SAY GOODBYE TO THE END OF WINTER WITH THIS SOIGNE NAIL SHADE.
FEATURING:
SOIGNE NAIL POLISH IN TRUFFE*
+–+–+
It's coming to the end of the bitter cold Winter as the evenings get marginally lighter earlier and (hopefully) the weather starts to warm up just by a few degrees. I feel like before we know it it will be Spring and we'll have moved on to pastel hues and fresh, clean shades on our nails. Well I think it's time to begin seeing Winter out in style and for me that begins with this gorgeous Soigne nail shade on my nails.
I'd only recently got to know Soigne, and mostly through other blogs to be honest with you. A new indie nail brand, it's 4-free and 85% plant sourced, natural ingredients. They're making eco friendly nail polish in a classy, stylish and on-trend shade led way. I absolutely adore everything about the brand from the bottle and minimalist very French-chic branding to every single nail shade, they are gorgeous.
This shade I have on today is called Truffe and it's a dark midnight grey, but I feel like it has ever so slight green/brown undertones to it, which is what makes it look warmer rather than cooler. It seems to complement my rose gold clutch so well and it has this luxe, soft finish about it. I really like it and I got on well with the polish formulation too. I found two thin coats was enough for full coverage and it dried fairly quickly – average i'd say – without making a real mess of my nails.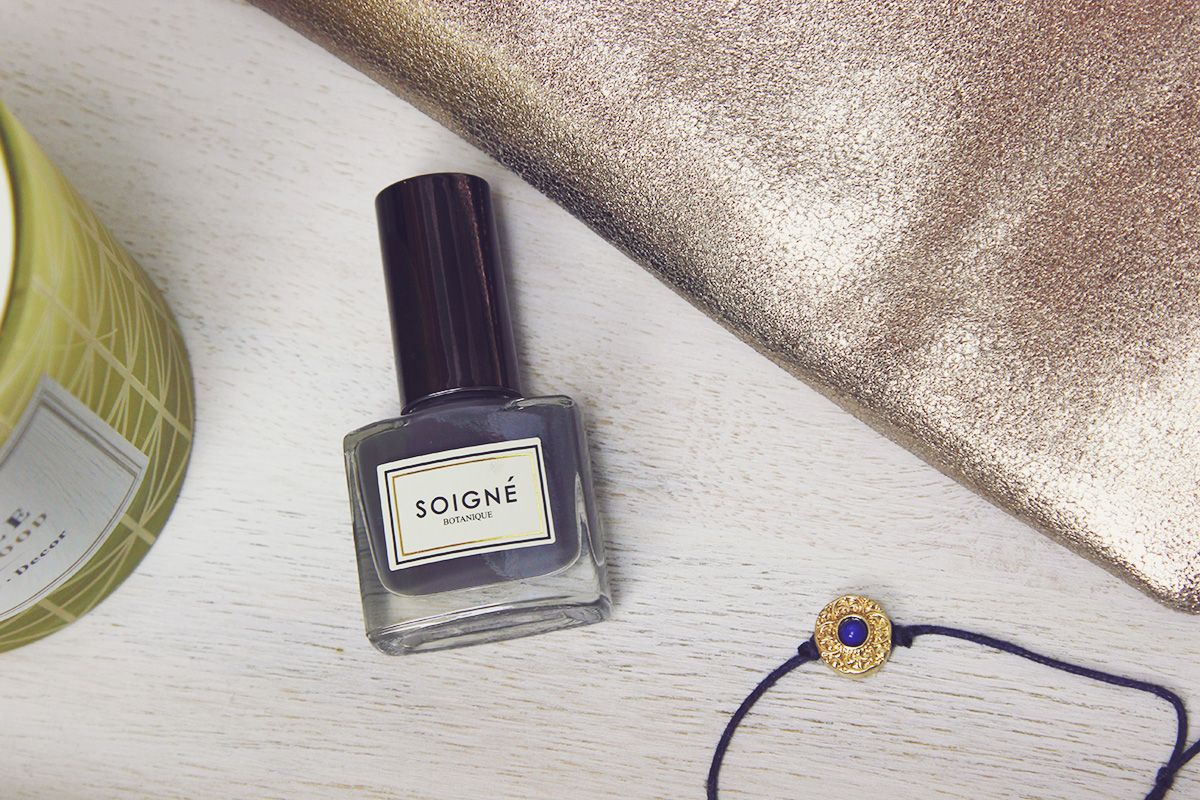 +–+–+