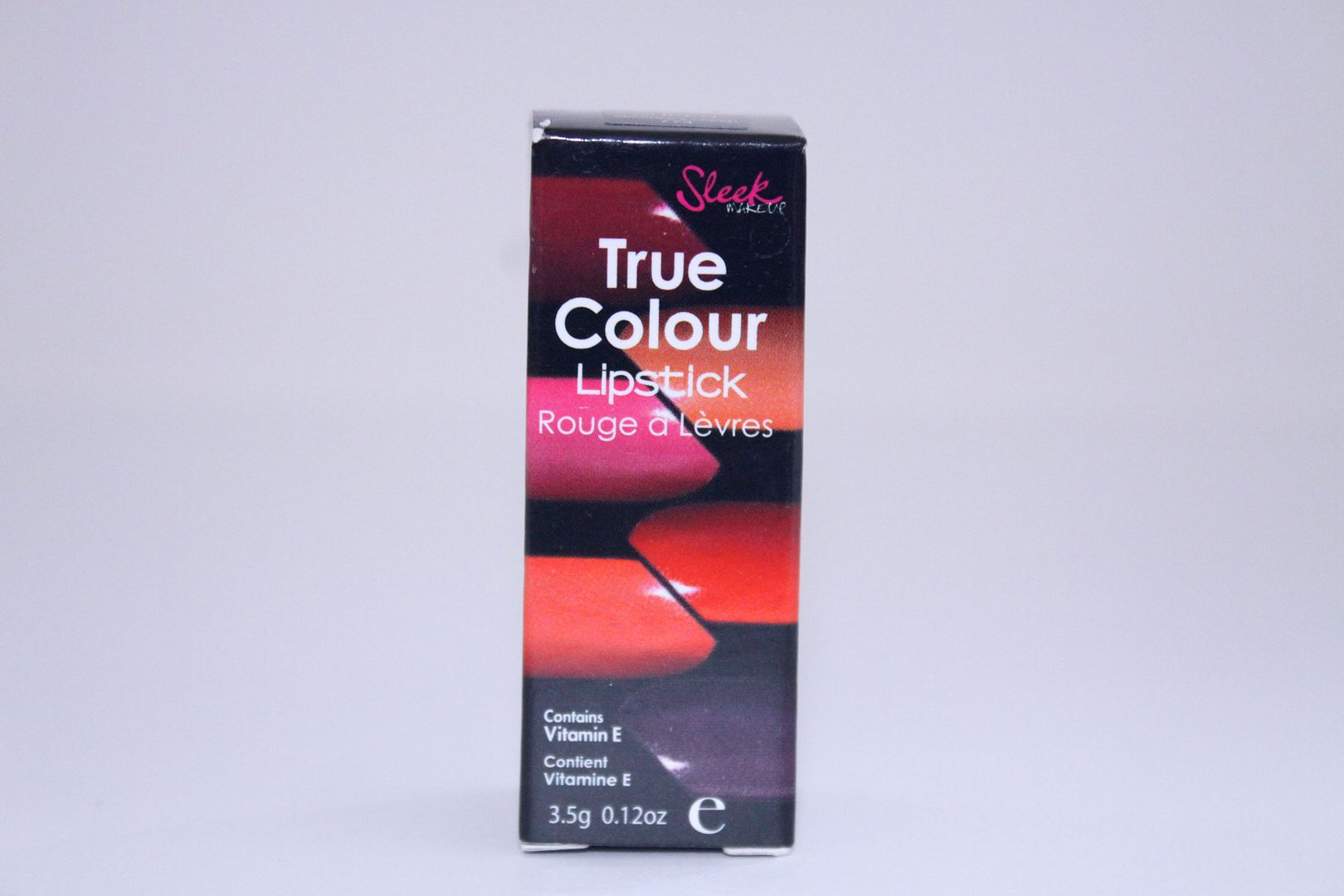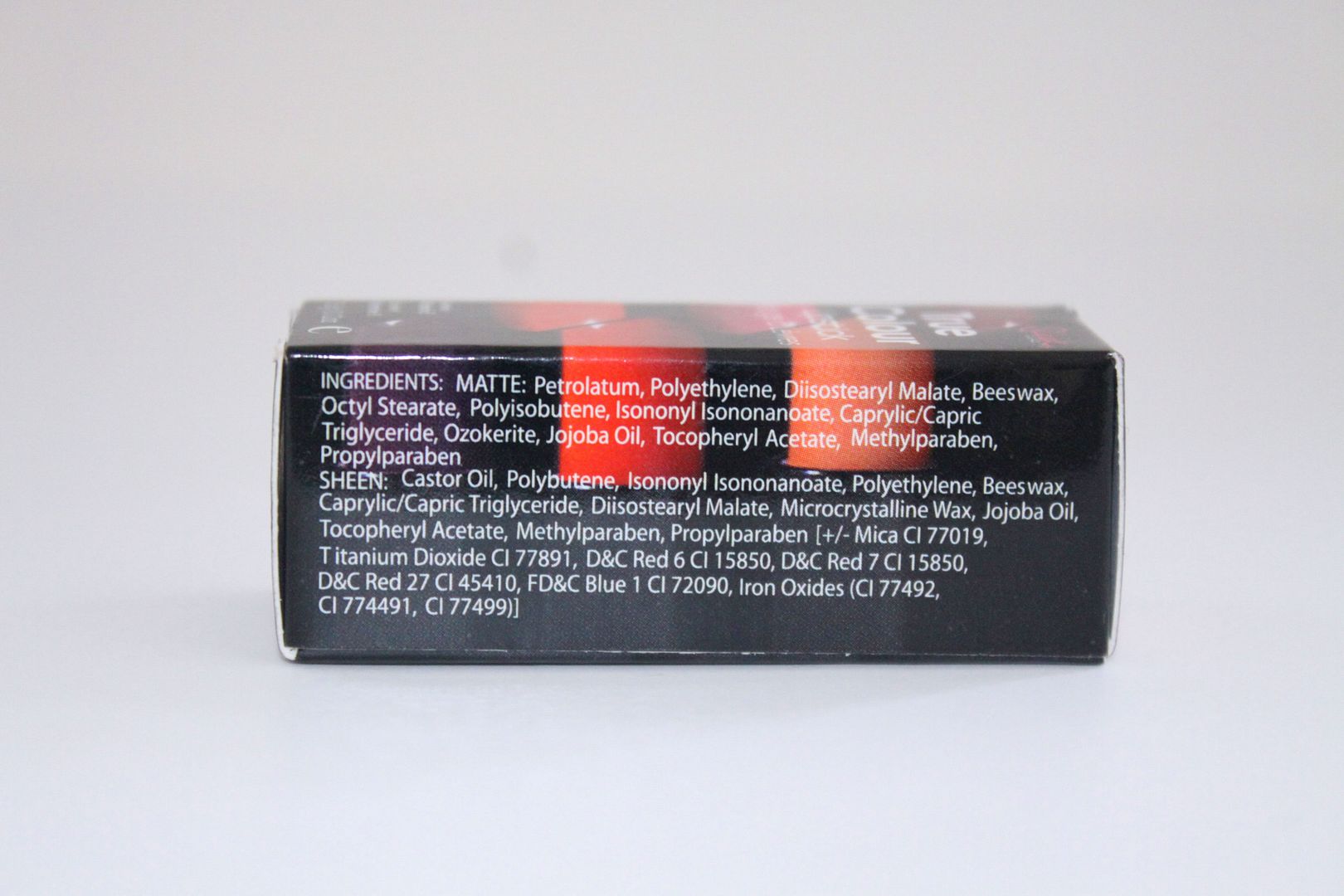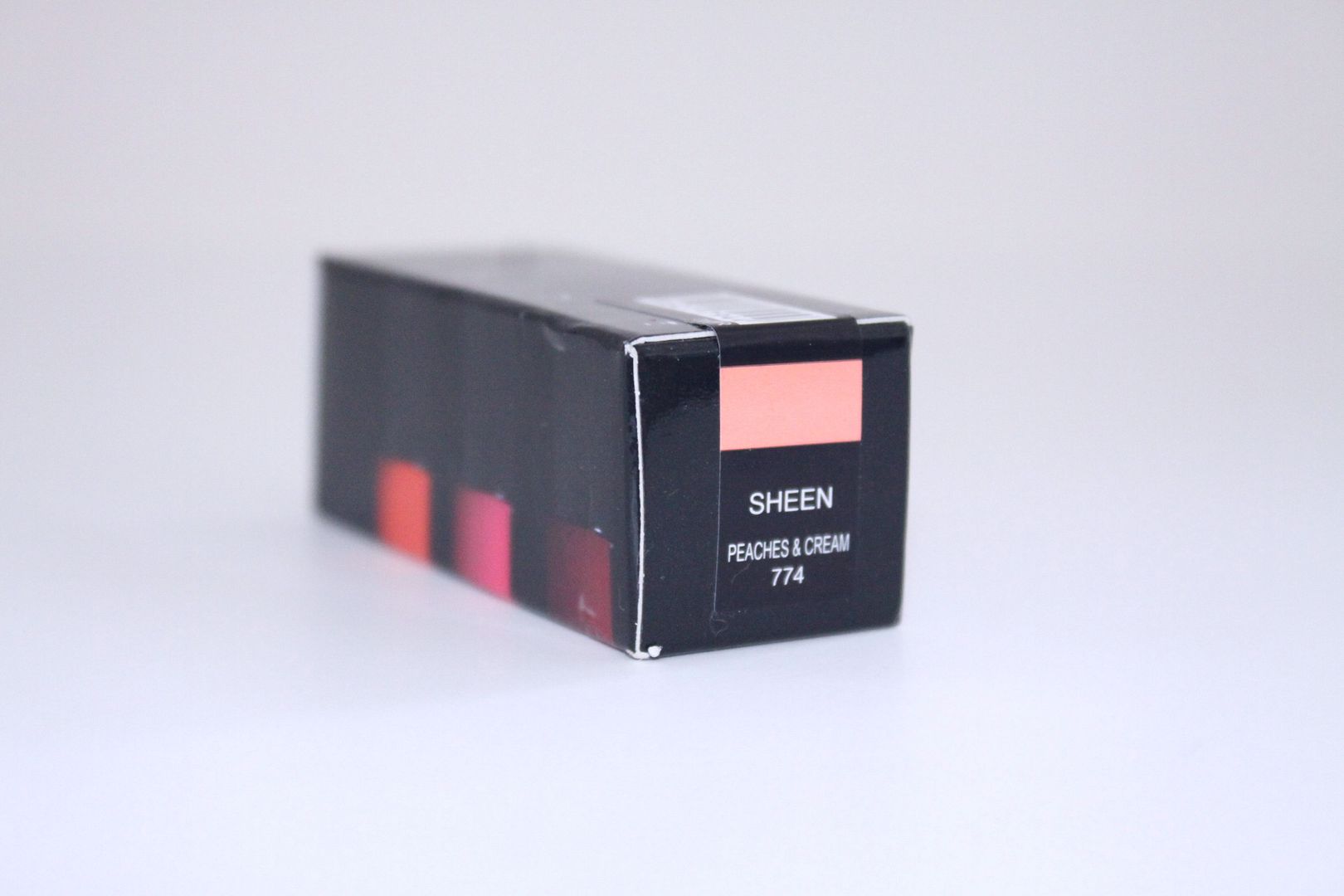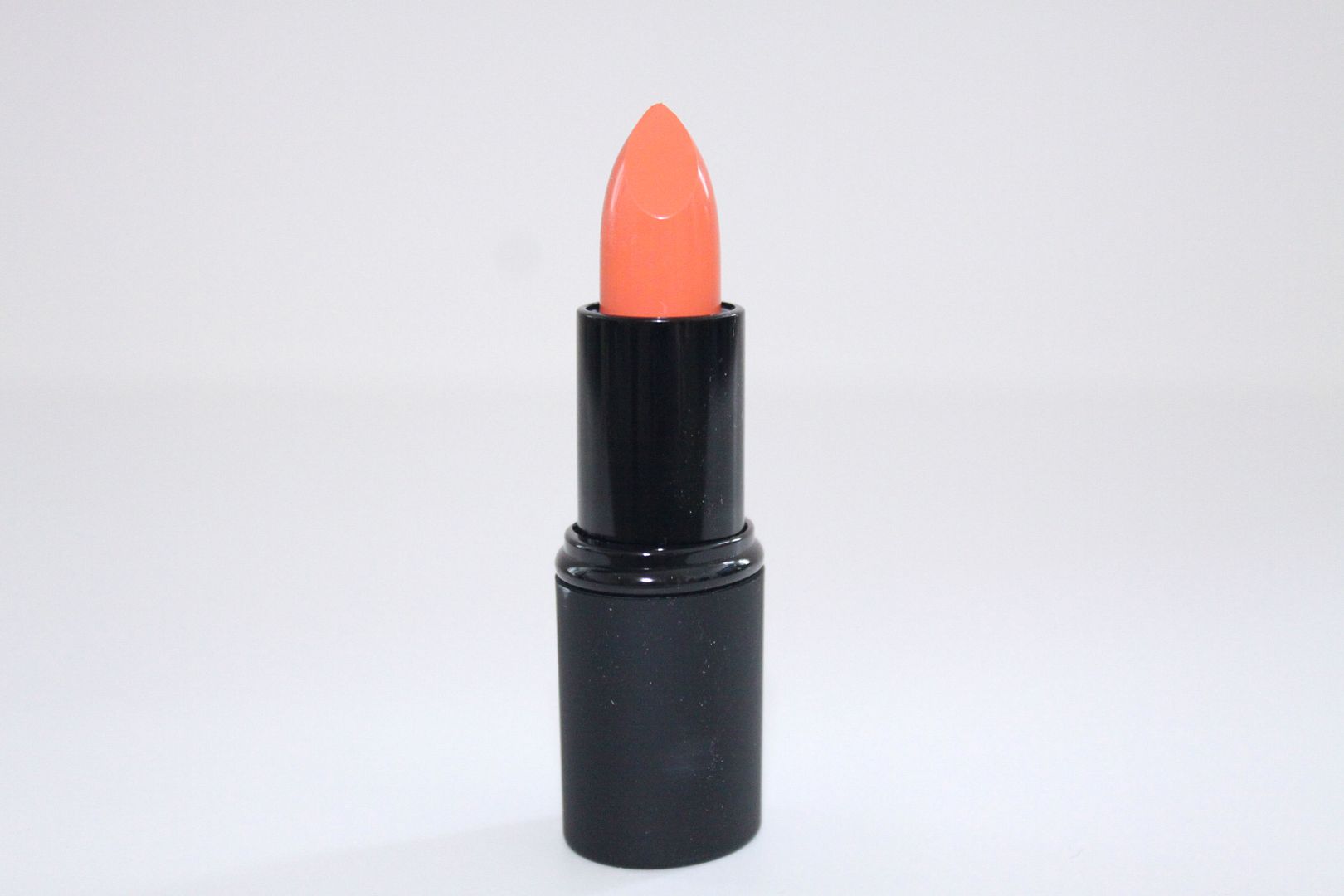 Peaches and Cream True Colour Lipstick by Sleek
I have a bit of an on/off relationship with Sleek. Sometimes I really like their products, and use them a lot (note, eye palettes and blushers notably) and other times I really dislike their products (pout polishes, yuk, and general skin products not suitable for my tone at all) so it's a bit of a mixed relationship. That combined with the confusing beauty blogger messages they send out regarding their spotlight program has made me stray away from them for a long time, and not even reach for any of the Sleek I already own, which is bizarre. Clearing out my bedroom last week I had a rummage through my lip stash and found this lipstick which had remained unopened since the last Sleek press event last spring time. I got a little bit excited at a new product i'd not looked at and decided to have a little play! I've used and liked some Sleek lipsticks in the past – love Amped – but do find them a tiny bit drying. For that reason I decided to play about with different ways of wearing it and seeing what I liked best. But first, let's see how it looks flying solo: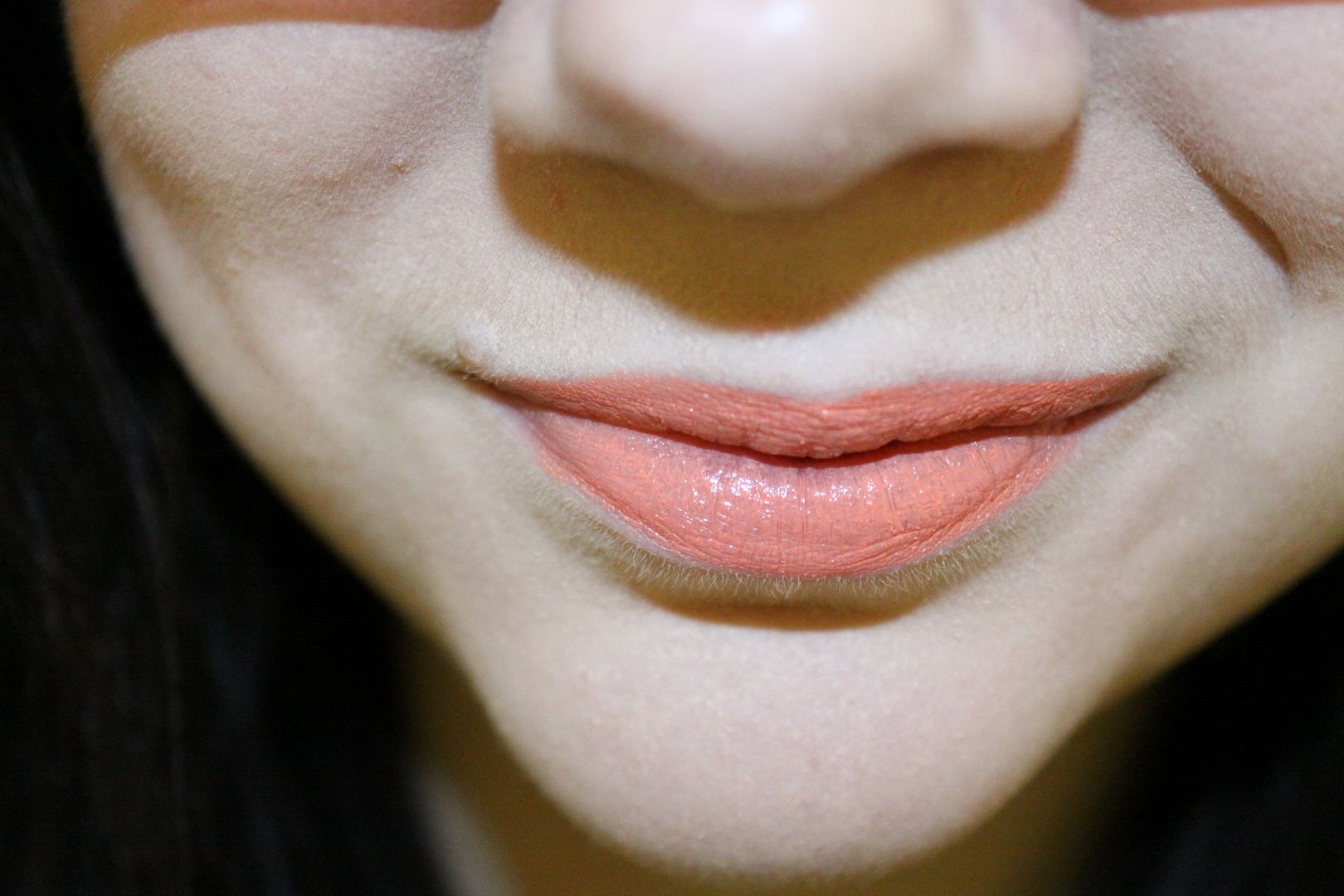 It's not as drying as some of my other Sleek lipsticks actually, and it's got quite a nice satin style finish. It's very orange toned on me though, so I find it's not quite the colour I want. I decided to play with some of my other lip glosses and mix up finishes and shades to try and create something I might like a little more than the shade on it's own. So here are the looks I played about with:
& Models Own in Glossy Pink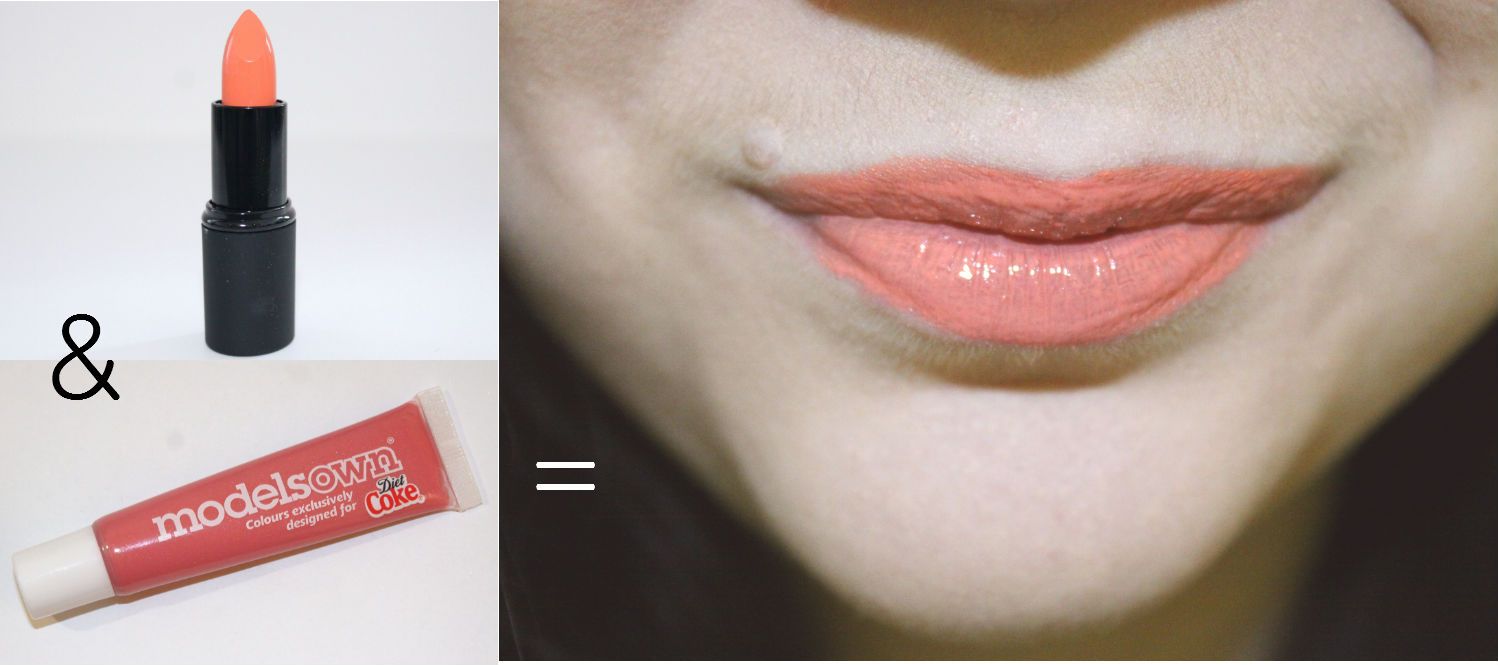 This is a really classic lip gloss finish, very glossy and shiny, but these Models Own lip glosses aren't sticky, which I like. They do apply thickly though but it makes a really pretty finish. I like this combo, it's not too different from Peaches and Cream on it's own though…but it definitely adds something, more depth I think.
& Collection 2000 Cream Puff in Fairy Cake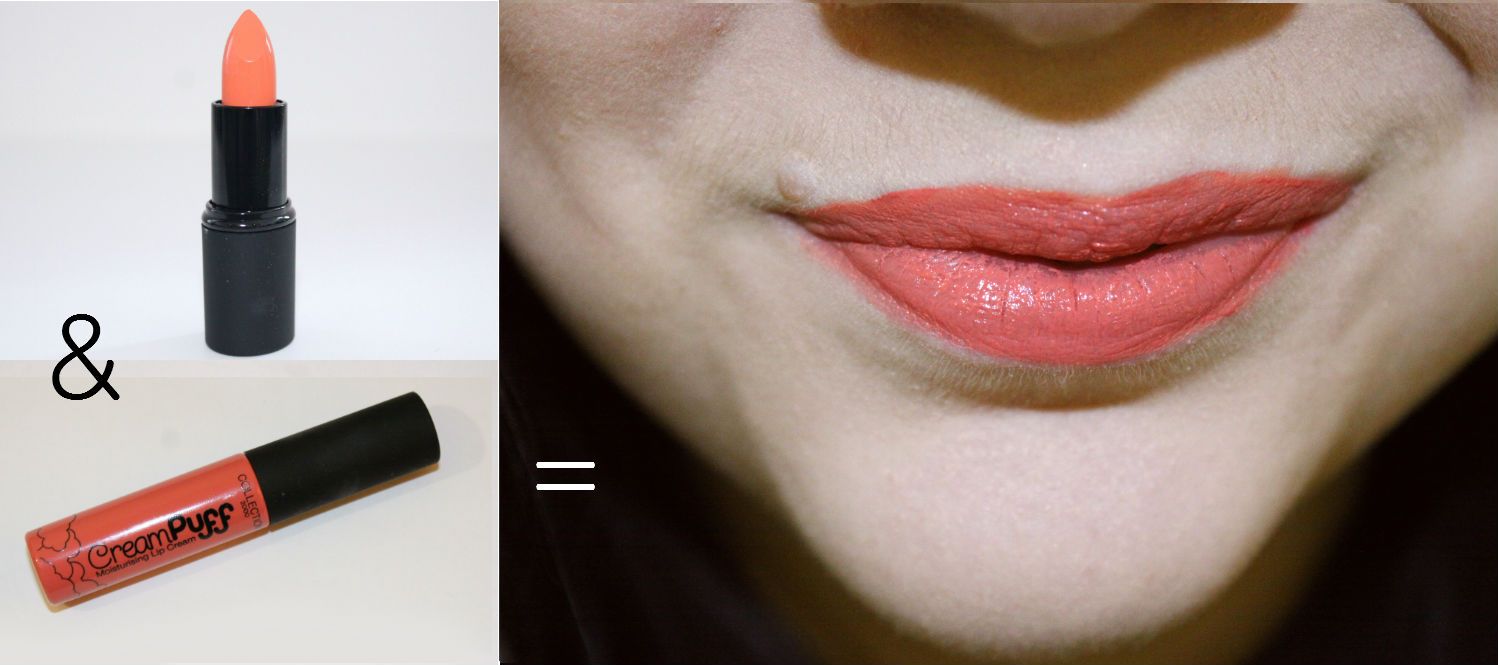 I love the finish of these Collection 2000 Cream Puffs, they're silky and a little matte and I wanted to see how they'd work over the top of a satin style lipstick. It just amplifies the finish, but I really really love this coral/red it's created! This is probably my favourite combination out of all three.
& MUA Out There Plumping Lip Gloss in Peach Shimmer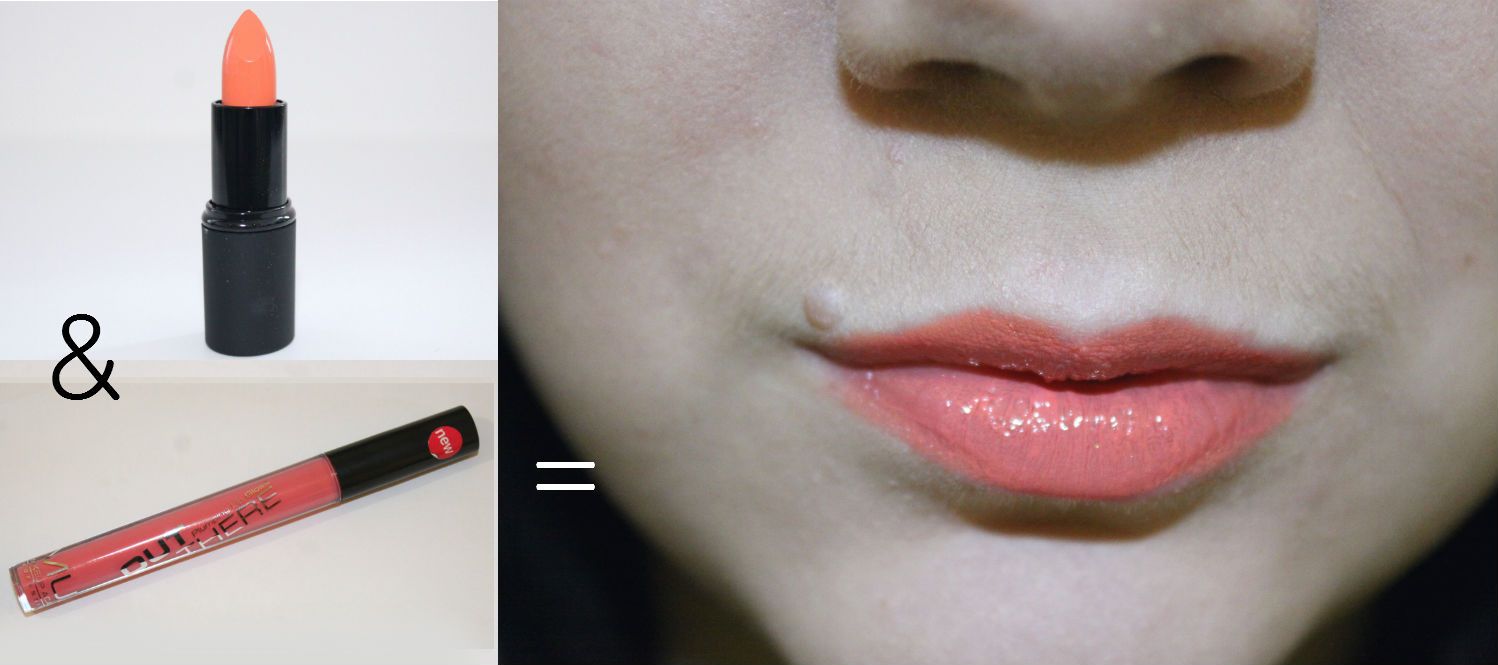 These MUA Out There Plumping Lip Glosses give a slight tingle to plump up the lips, as you can see it definitely works! I think this finish is similar to the first one but it's more pinker due to the tone of the lip gloss. This makes the orange tone of the lipstick far more subtle and I think it's super cute and quite spring toned!
A couple of things about the Sleek lipstick that bug me a tiny bit are that 1. it's really tiny and 2. you have to properly rip the packaging open to get inside it but otherwise I do really like this. It's totally not a shade i'd normally pick, but when toned down with one of those options above I love the overall look, a pinky coral tone that pops due to my dark hair colour. I think it's an absolute bargain and i'm definitely wanting to try a couple more! It's helped changed my view of Sleek and made me want to play with some more Sleek items I have now!
Sleek True Colour Lipsticks retail at just £4 from Superdrug and online.
Collection 2000 Cream Puffs retail at £2.99 from Boots and online.
MUA Out There Plumping Lip Glosses retail at £2 from Superdrug and online.
The Models Own Lip Gloss was free with a Diet Coke promo.
What do you think of Sleek lipsticks? How do you find them? Have you tried any other shades you can recommend? What do you think of how I paired it with the other three lip glosses? Let me know!
Love, Zozo
x
Disclaimer: The Sleek Lipstick was sent to me for consideration by
Sleek
. The Models Own Lip Gloss was a sample sent free for consideration from a Diet Coke event. The MUA Out There plumping Lip Gloss was a sample gifted to me from MUA. The Collection 2000 was gifted to me by iFabbo. I totes didn't mean to use all samples! Dang. As always, I wouldn't feature it if I didn't like it genuinely…!