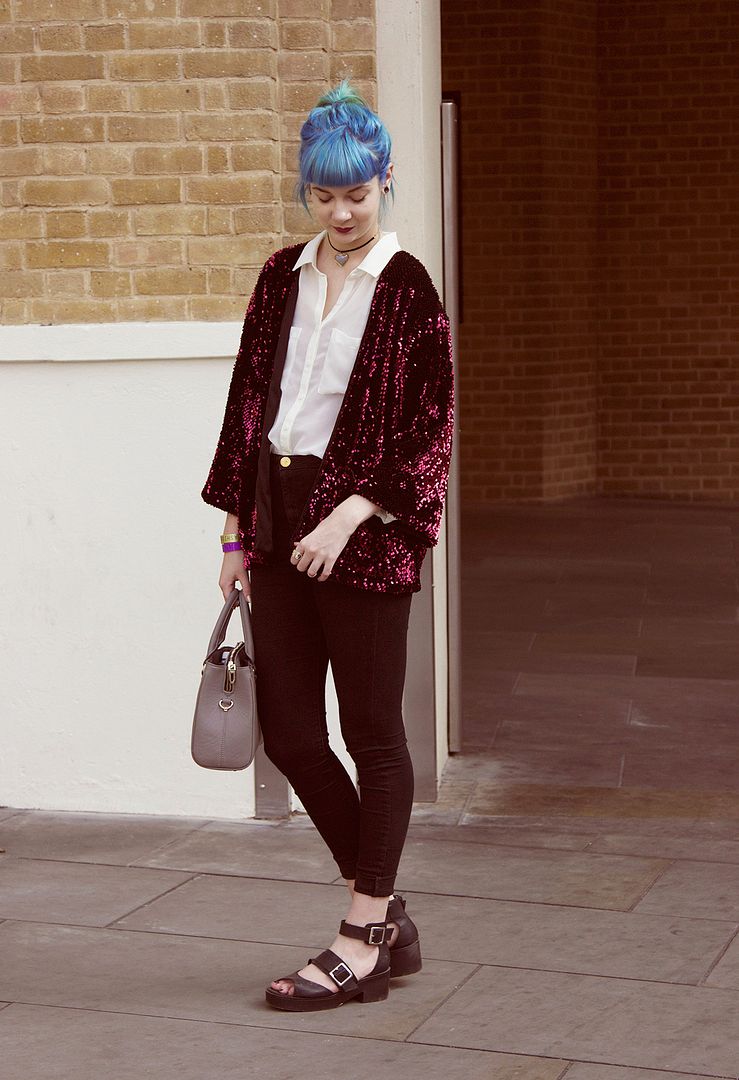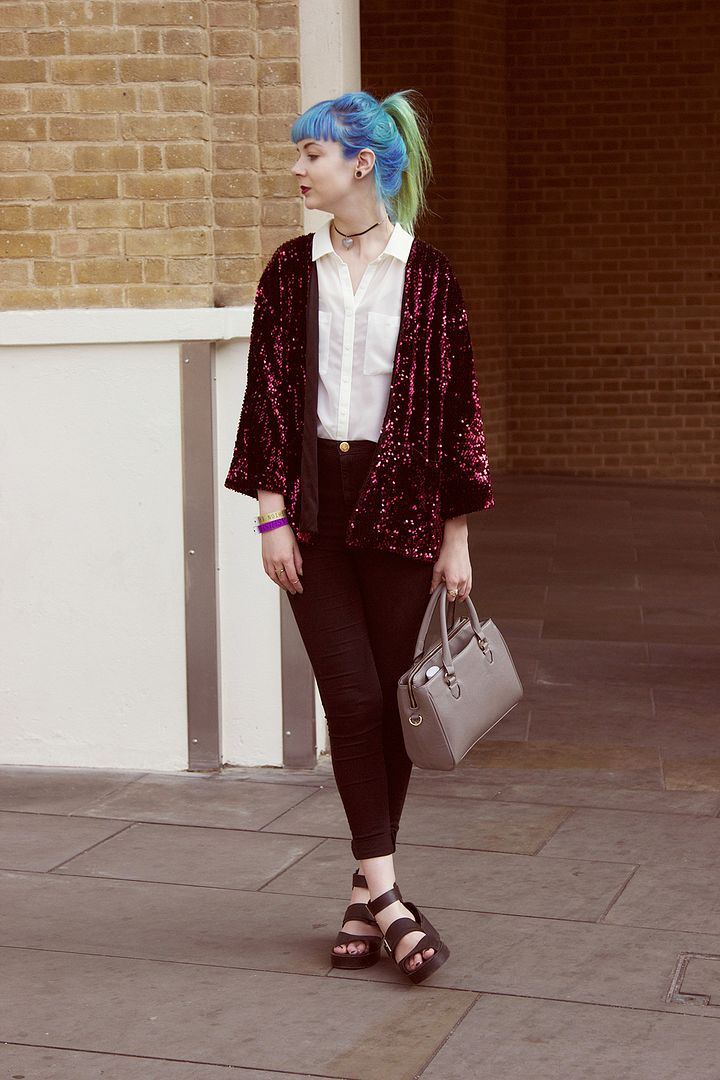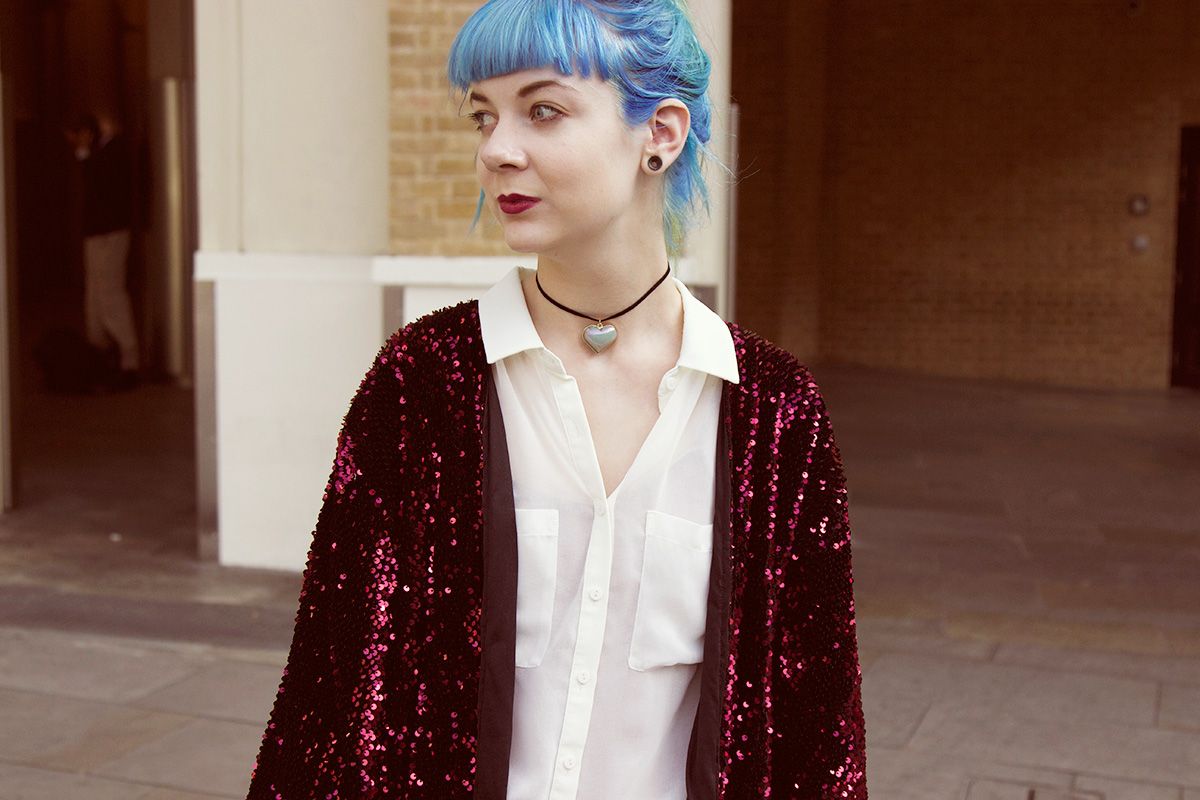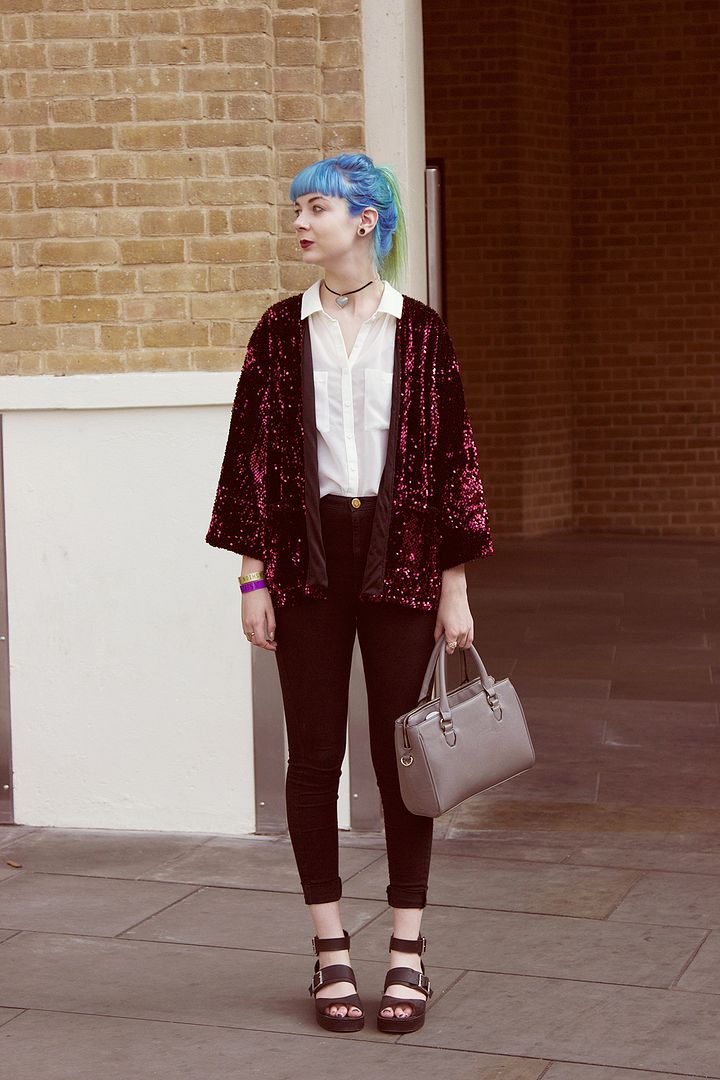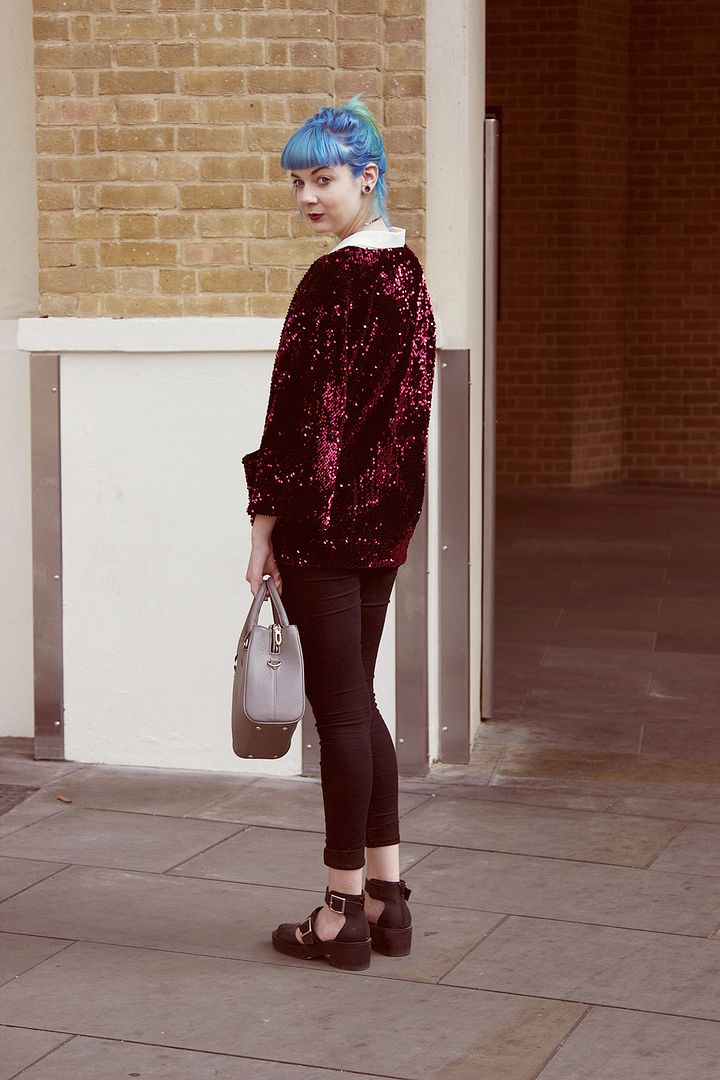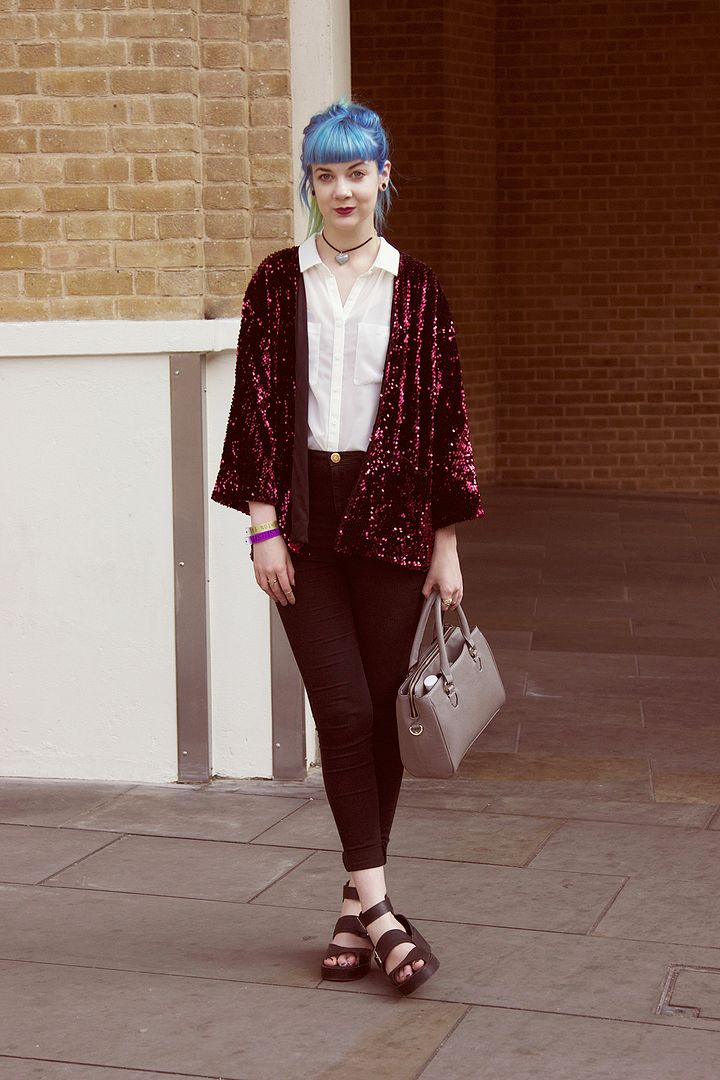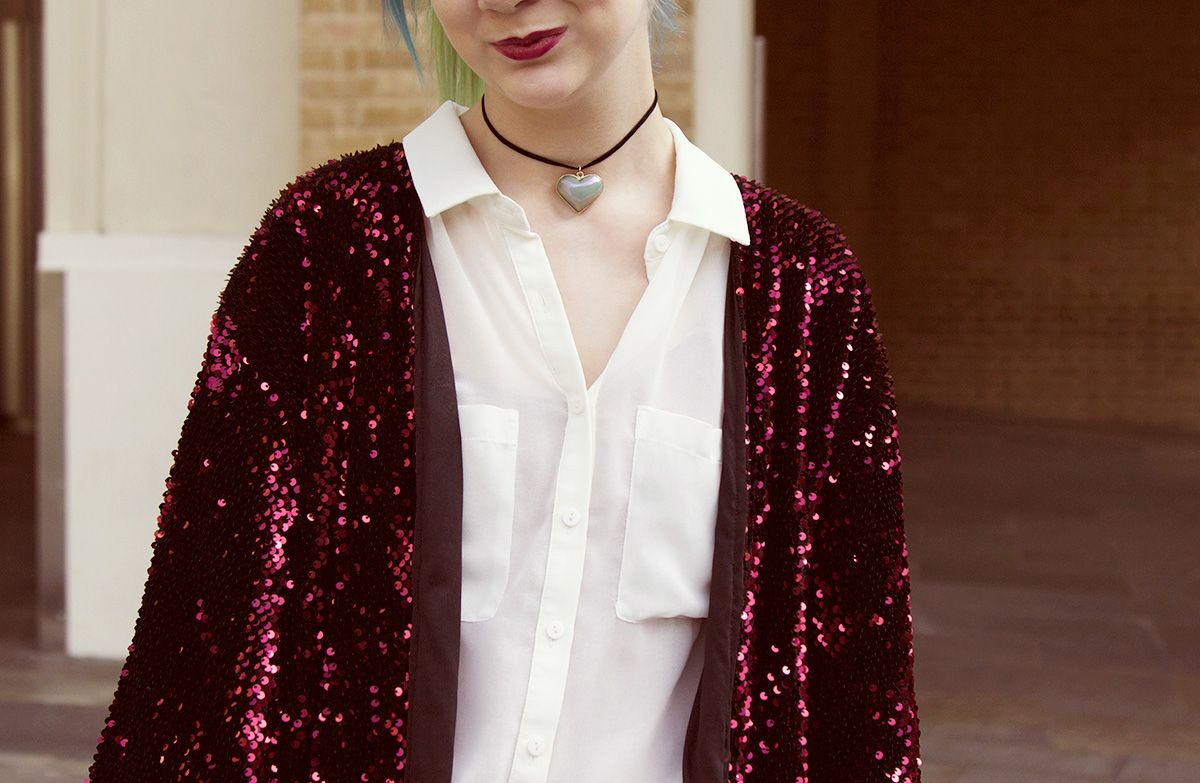 PHOTOS: EMMA WOODLEY
EDIT & WORDS: ZOE LONDON


FEATURING:


SEQUIN KIMONO: MOTEL ROCKS*
SHIRT: H&M VIA DEPOP
JEANS: RIVER ISLAND*
SHOES: NEW LOOK
NECKLACE: ASOS
BAG: ZARA
This outfit was actually from Tuesday at Fashion Week, but I thought it was worth blogging just as an outfit on it's own anyway. The setting isn't particularly glamorous but I grabbed Emma to take a few pics of me before we both headed into the tube at Kings Cross after a morning over at the Topshop Show Space watching a couple of shows. One of the shows was King of the Sequins Ashish, and so I figured what better time than to wear my (last season) Motel Rocks sequin jacket than to a sequin-themed show? I last wore this on New Years Eve so it's fair to say it doesn't get much of an outing.
Of course the jacket is so jazzy it speaks for itself, so I just kept it super simple and paired with a plain white shirt and some jeans from River Island, and that is literally it. I never thought it could look so…casual? I thought adorning sequins over my body would make me feel like a drag queen, but I actually felt pretty smartly dressed. I think the wine colour of the sequinned jacket really helped!
What did I learn? To never rule out sequins as a normal daytime jacket! I just threw my hair up this day in a finger ponytail (meaning I didn't use a brush, just 'combed' with my fingers) which helped keep it really casual as it's a pretty messy pony, and also the colour of my hair didn't clash with the sequins too much.
What do you think about throwing sequins into a casual outfit?