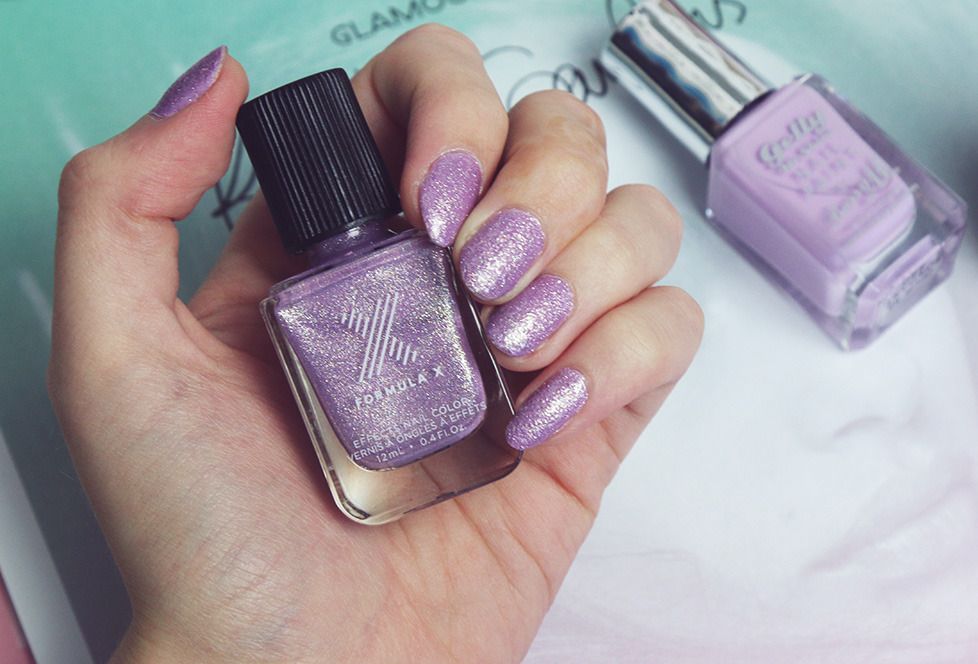 +–+–+
PHOTOS & WORDS: ZOE LONDON
FEATURING:
SEPHORA FORMULA X NAIL POLISH IN GLITTER ROCKET
BARRY M GELLY POLISH IN FONDANT*
REVLON DIAMOND TOP COAT*
SEPHORA CRYSTAL NAIL FILE
+–+–+
It's not often that I favour a shimmer/glitter polish over a cream finish, but this Formula X polish from Sephora just had to be mine. I loved the subtle shimmer in it and thought it might make a nice alternative to a cream polish without being too much chunky glitter. The Formula X polishes are really great for the money – they're about $10 each in America – and they seem to last well on my nails. On first look at this polish, I did think it might be thick enough to be a creamy glitter finish but it's actually way more of a gentle topcoat, so I layered it over Barry M's Fondant, which makes the perfect base.
This also has a surface finish, meaning it's not a smooth glitter. It's called an 'Effects Nail Color' but i actually didn't see that bit on the bottom so did expect it to be smooth, but wasn't too annoyed by the bumps. I do find that bumpy finishes do cause it to chip a bit easier, but it's still held up pretty well on my nails so far.
I love this shade for Summer and am still totally hooked on the Formula X polishes – each time I go to foreign shores I end up picking up a couple more! I know it's not massively helpful for us in the UK, but Sephora do shipping online now, and also they sell their own brand cosmetics line all through Europe too, so it's worth bearing in mind if you're off on your holidays anytime soon!
What do you think of this finish and the Sephora Formula X polishes?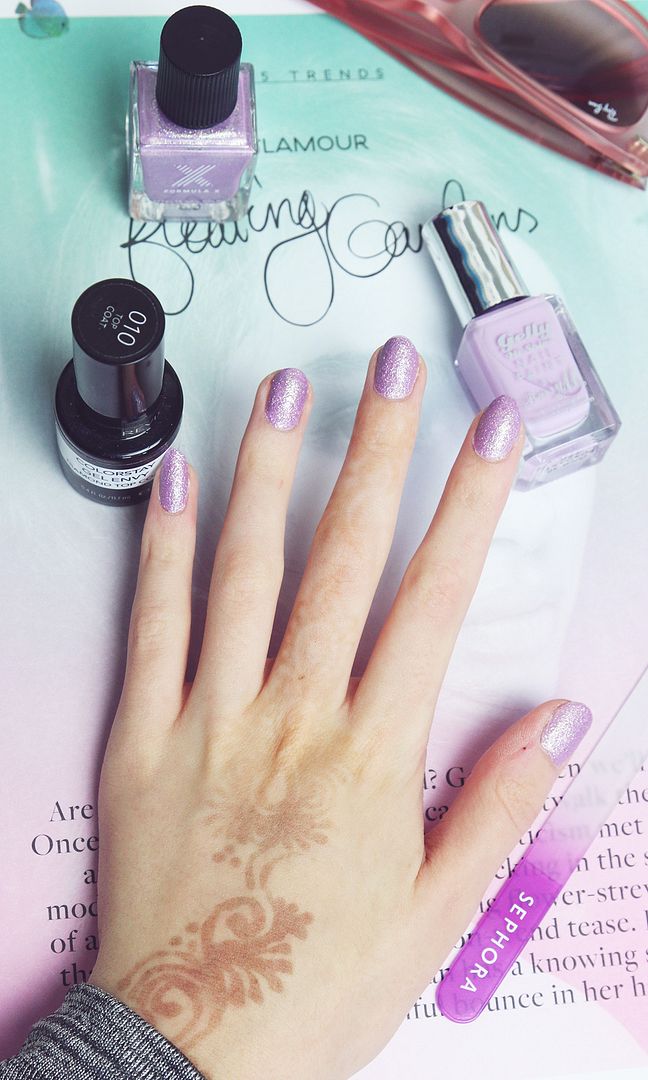 +–+–+