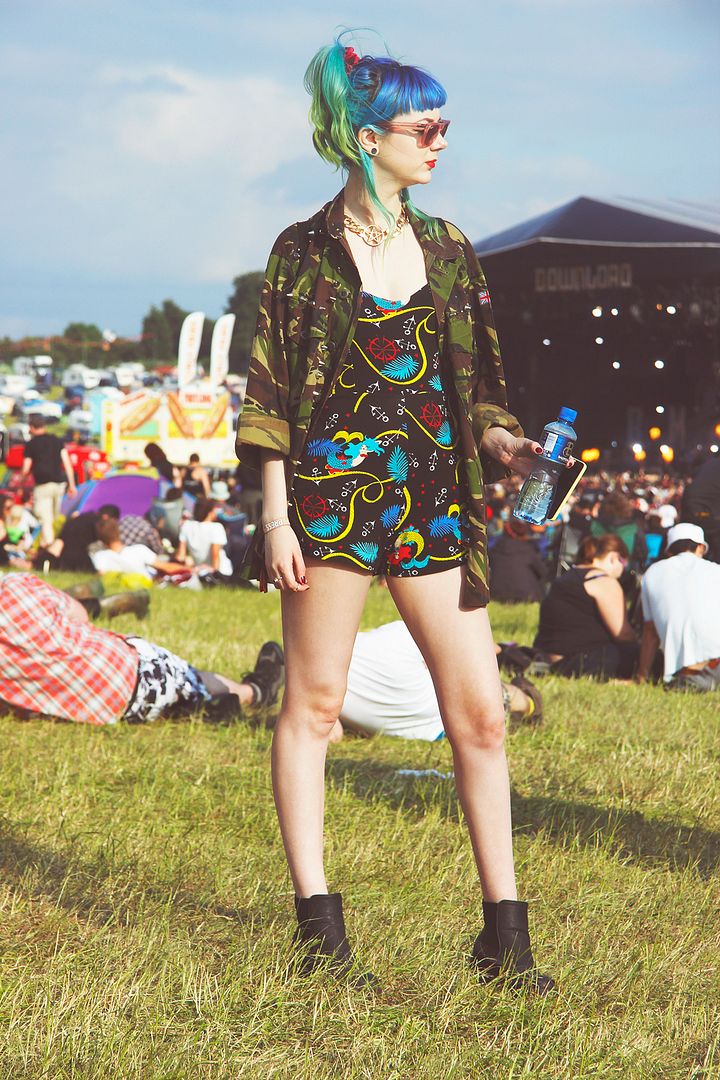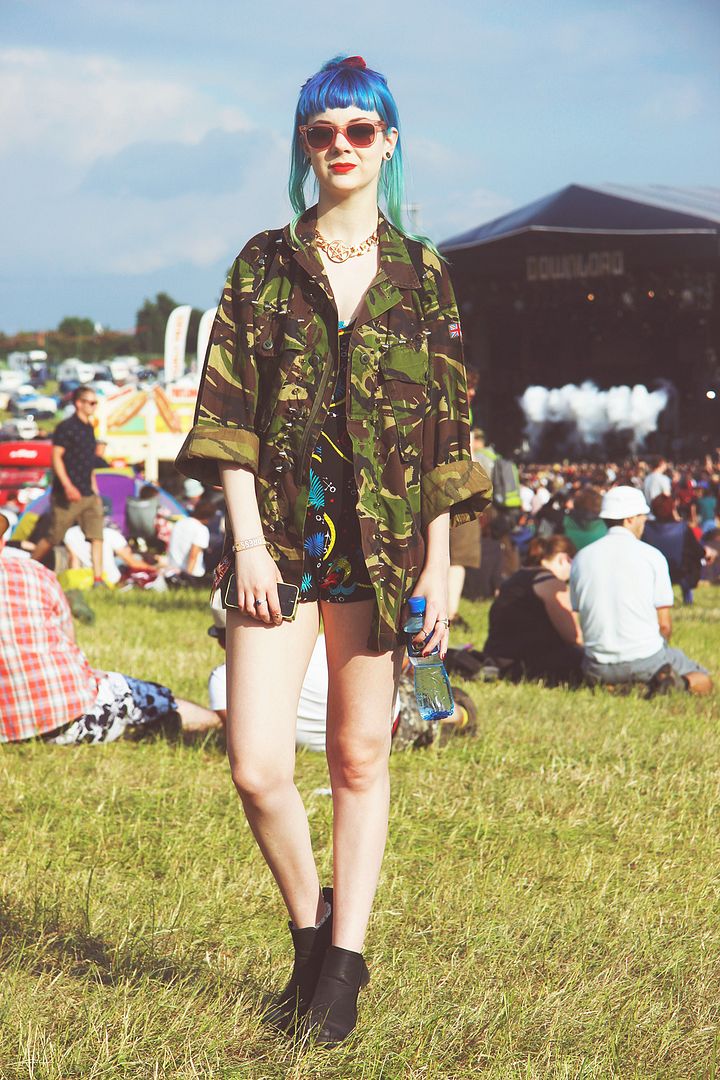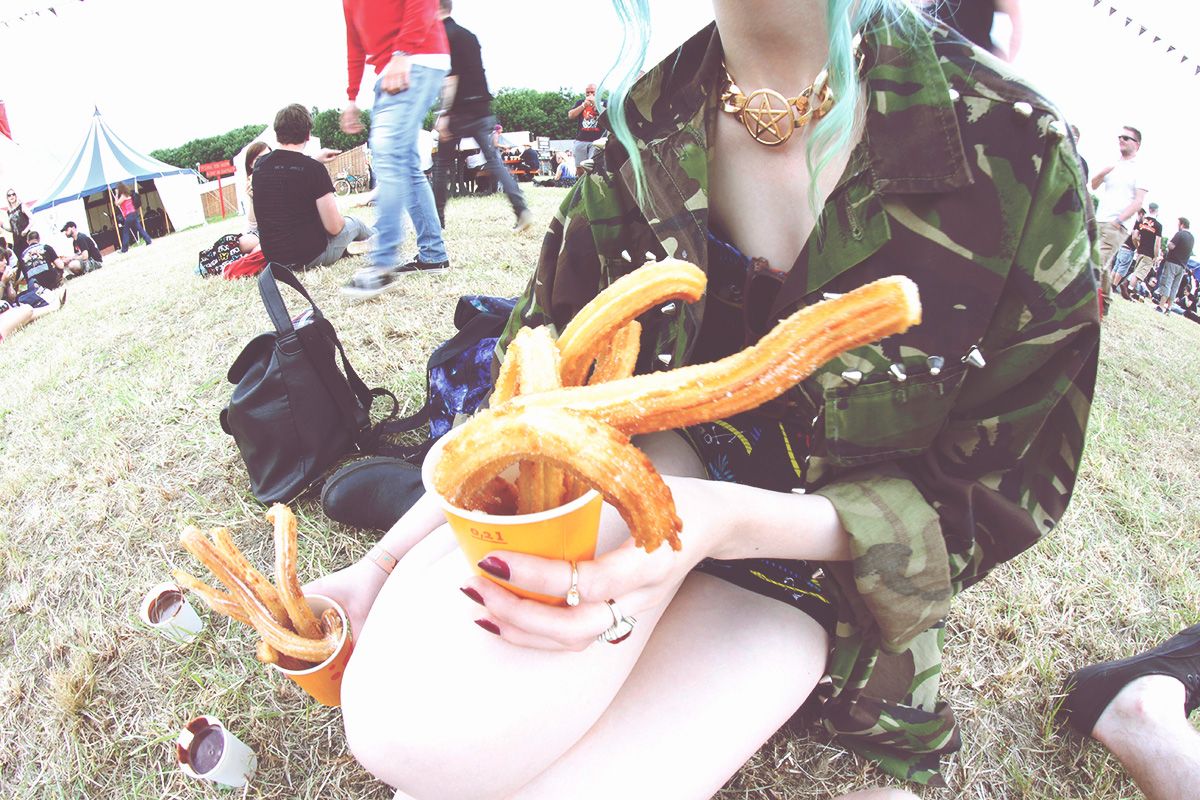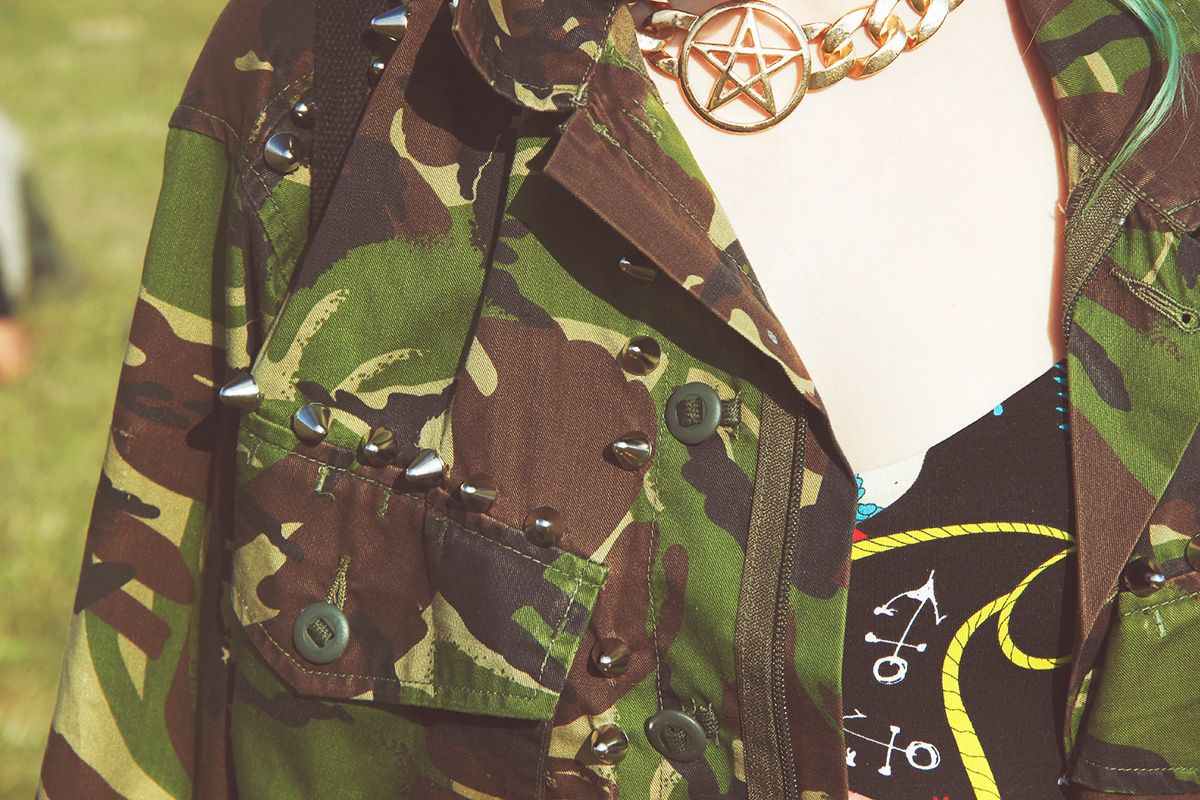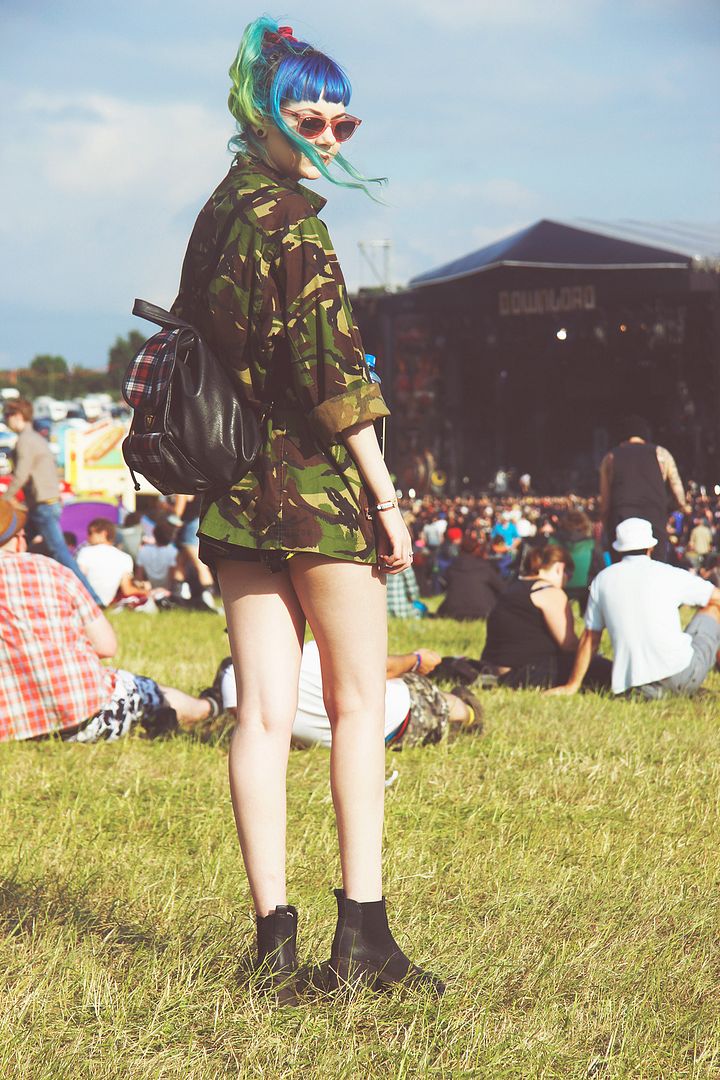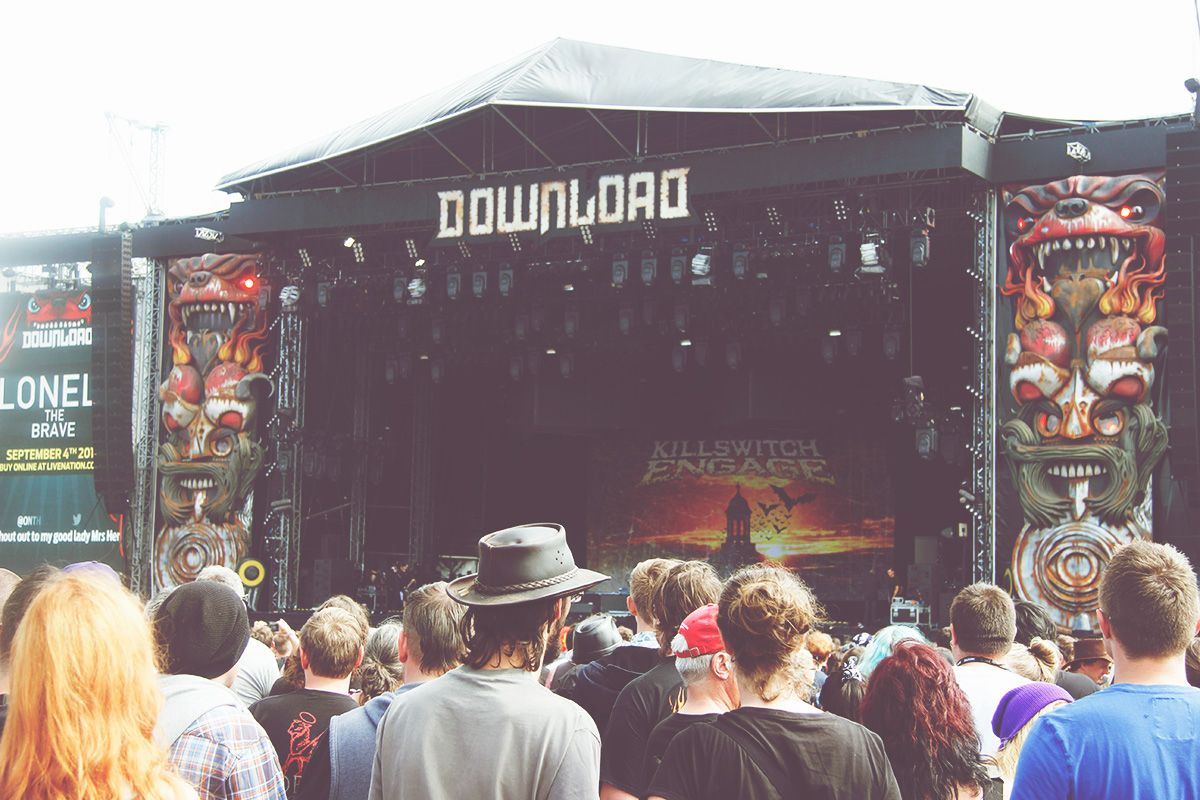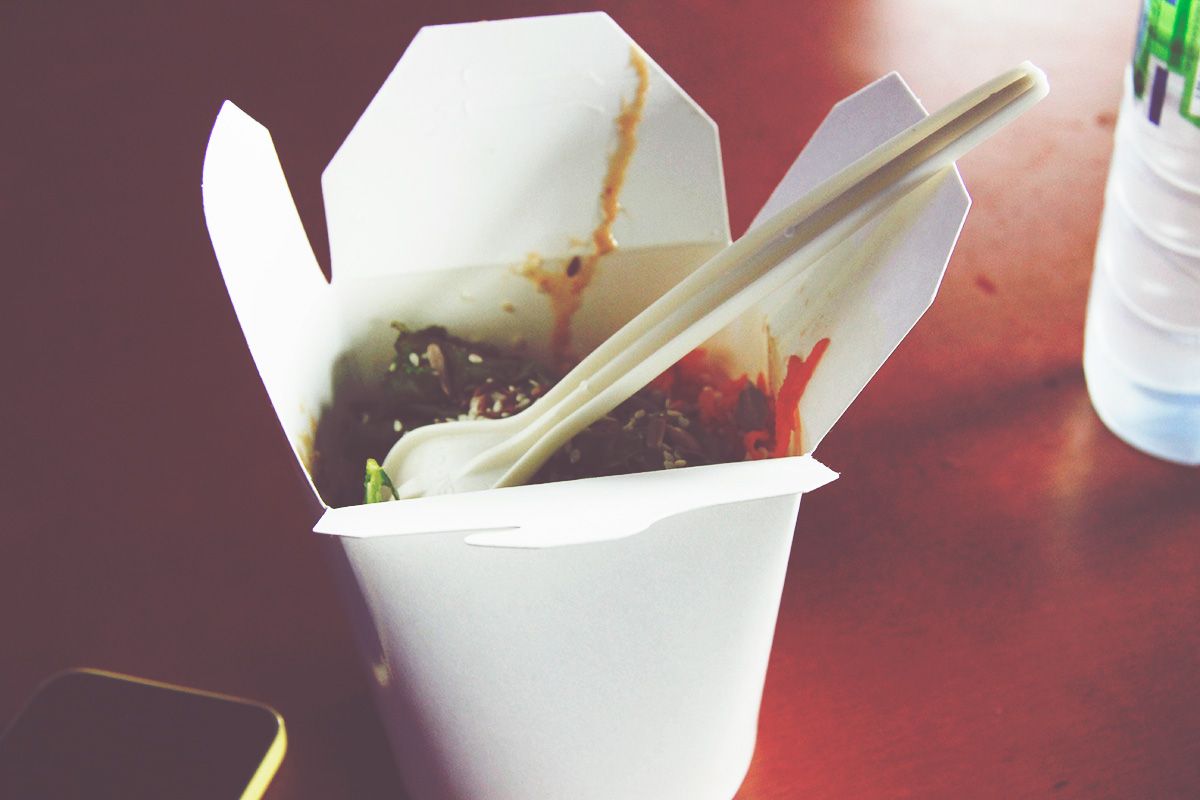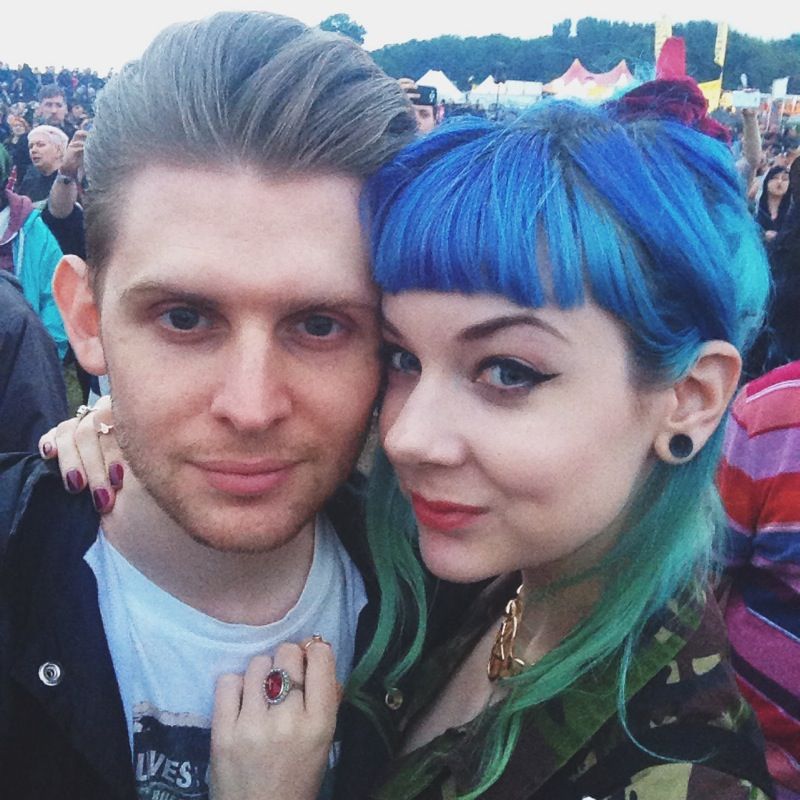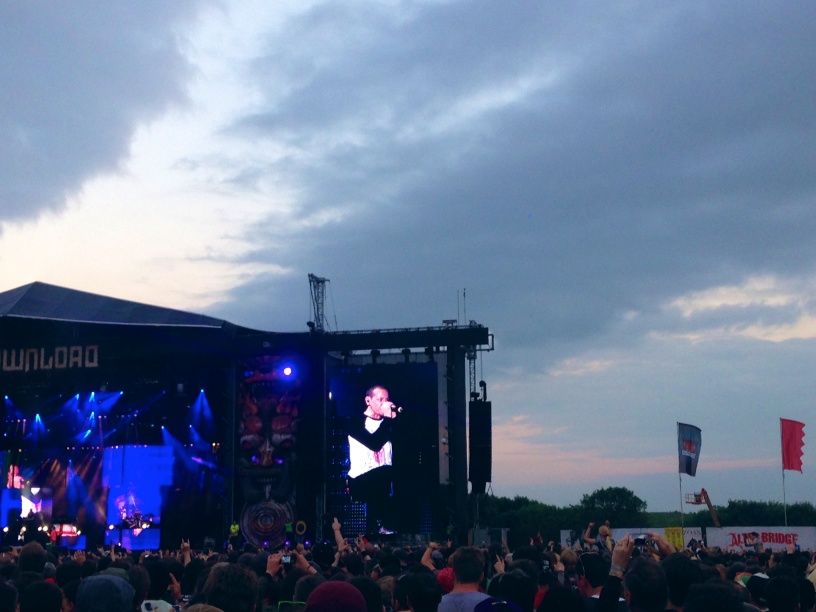 PHOTOS: GEORGE ROCKETT (and some of my iphone pics!)
EDIT & WORDS: ZOE LONDON


KILLSWITCH ENGAGE, LINKIN PARK, MEGA CHURROS AND A BIT OF SUNSHINE FOR THE FOOTBALL – SATURDAY AT DOWNLOAD FESTIVAL


FEATURING:
JACKET: THE RAGGED PRIEST
PLAYSUIT: IRON FIST*
NECKLACE: ROCK N ROSE*
BOOTS: NEW LOOK*
BACKPACK: NEW LOOK*
SUNGLASSES: RAY BAN*
SCRUNCHIE: AMERICAN APPAREL*


After such an amazing Friday, we knew Saturday at Download was going to be just as good. Why? Well, for starters, an absolutely huge favourite band of ours – Killswitch Engage – were playing, and the best is yet to come on that front as you can see above…!
It started pretty slowly and we headed on down to see an amazing young talented band in Marmozets. They absolutely tore the stage and played with full force, starting off our day amazingly. I saw these guys about two years ago and ever since then they've really come into their own and have been nurtured very well by their label. A real talent. George and I were pretty hungry so we headed into the guest area to grab a bite to eat from this amazing vegan stall. Generally I didn't want to spend all my time in the guest/press area because I think all the fun is had out the front, and apart from seeing all our beautiful friends, we didn't need to hang around in there for no reason. But don't get me wrong, it was so beautiful in there and an amazing area, great food, good chill out vibes and of course – real toilets. Perfect. The press area at Download is also pretty epic, with most of the big name mags having their own areas out the back, we visited our friends at Hammer, Scuzz and Kerrang before stealing the wifi code to insta a few pics and tweet about the day before heading out to the main stage for the highlight of our day – Killswitch.
From the get go there were problems with KSE's set, Adam D's guitar power cable kept shorting out and this made an annoying buzz sound in the arena, but with Adam being Adam, he just grabbed more beers and ran around with the crowd having fun. It was soon up and working again and to be honest, it didn't really affect the set, and it was still amazing. They played all the hits including End Of Heartache, My Last Serenade, In Due Time, Rose of Sharyn and Fixation On The Darkness. Easily a great 'highlights' set and the perfect festival KSE tunes.
We also saw Bring Me The Horizon who are in the background of these photos – so much fire! They played a killer set of old and new to make a good healthy mix, pleasing their different sets of fans. After that was Fall Out Boy, their first ever Download appearance, and they also played a varied set for their debut. It sounded amazing – the sound on the main stage here is so good! To end the day, Linkin Park played Hybrid Theory in full and even though they smashed their way through it pretty quickly, it was an epic reminder of teenage years gone by in the best way possible. I absolutely loved it, and George and I danced and sang the night away!
Bailing after Hybrid Theory, we headed backstage to see our friends in Spinefarm/Raw Power Management who had a private area for their artists and friends at Download, and they were showing the England game on a screen inside their tent. It was inside here that we got to meet Jesse and Adam D from Killswitch Engage and it made our night. Both being longtime huge fans of KSE, to actually meet them to begin with was rad but then to quickly learn how lovely and just cool, down to earth dudes they were made it even better. I love them even more now!
Curtain call on Download about 2am and we headed back to our hotel. I loved the Iron Fist playsuit I wore for Saturday and had such a good day with so many amazing friends and bands. I also met up with the gorgeous El from Missguided who surprised me with some new festival clothes and goodies which made my day! I also bumped into a few more of you lovely readers and each and every single time it makes my life getting to chat to y'all and find out all about you! Saturday was easily one of the best days of this entire year and my life to date and I could not thank Livenation/Download enough for the passes for G and I!
And guys, seriously, how good are churros?! The final instalment, Sundays outfit and lowdown will be with you tomorrow… hope you've been enjoying reading my Download adventures! Who'd you see at Download on Saturday if you went? If not, which one of the bands mentioned is your fave? Leave me a comment and let me know!
S H O P
!function(d,s,id){var e, p = /^http:/.test(d.location) ? 'http' : 'https';if(!d.getElementById(id)) {e = d.createElement(s);e.id = id;e.src = p + '://' + 'd27mzdfpkg2pgg.cloudfront.net' + '/js/shopthepost.js';d.body.appendChild(e);}if(typeof window.__stp === 'object') if(d.readyState === 'complete') {window.__stp.init();}}(document, 'script', 'shopthepost-script');
Turn on your JavaScript to view content