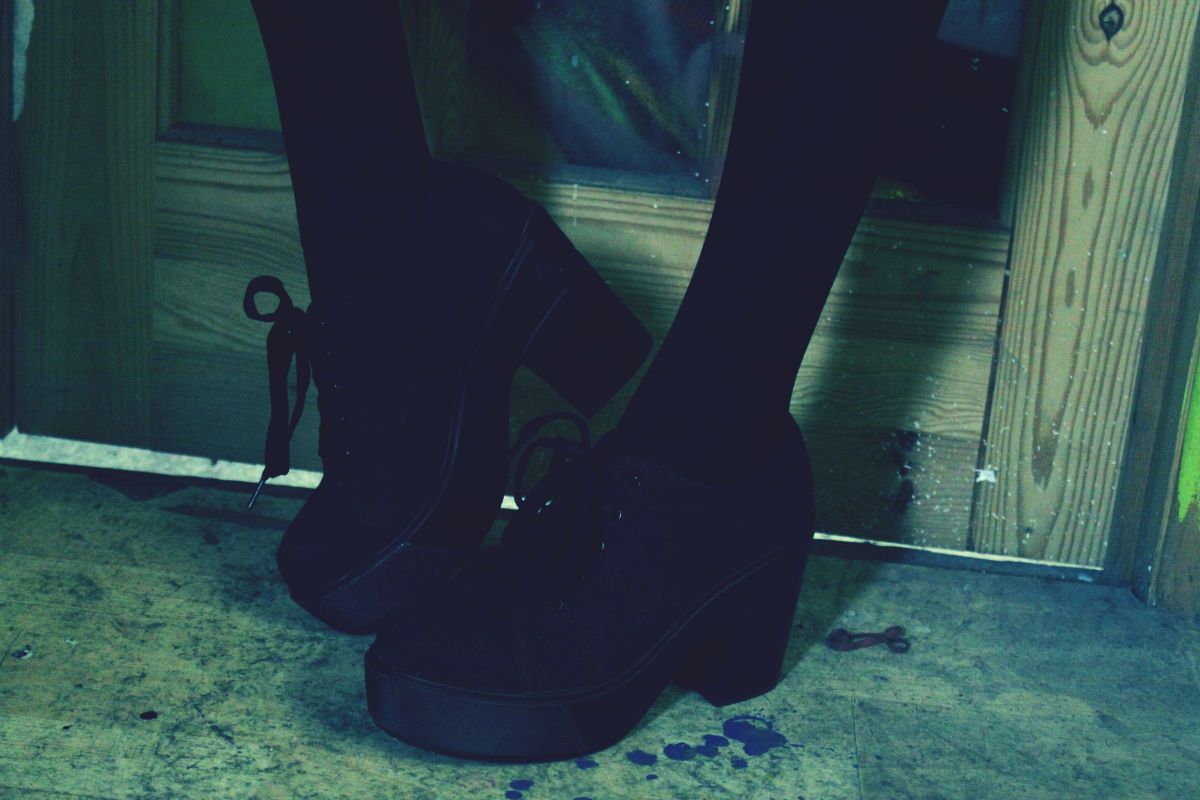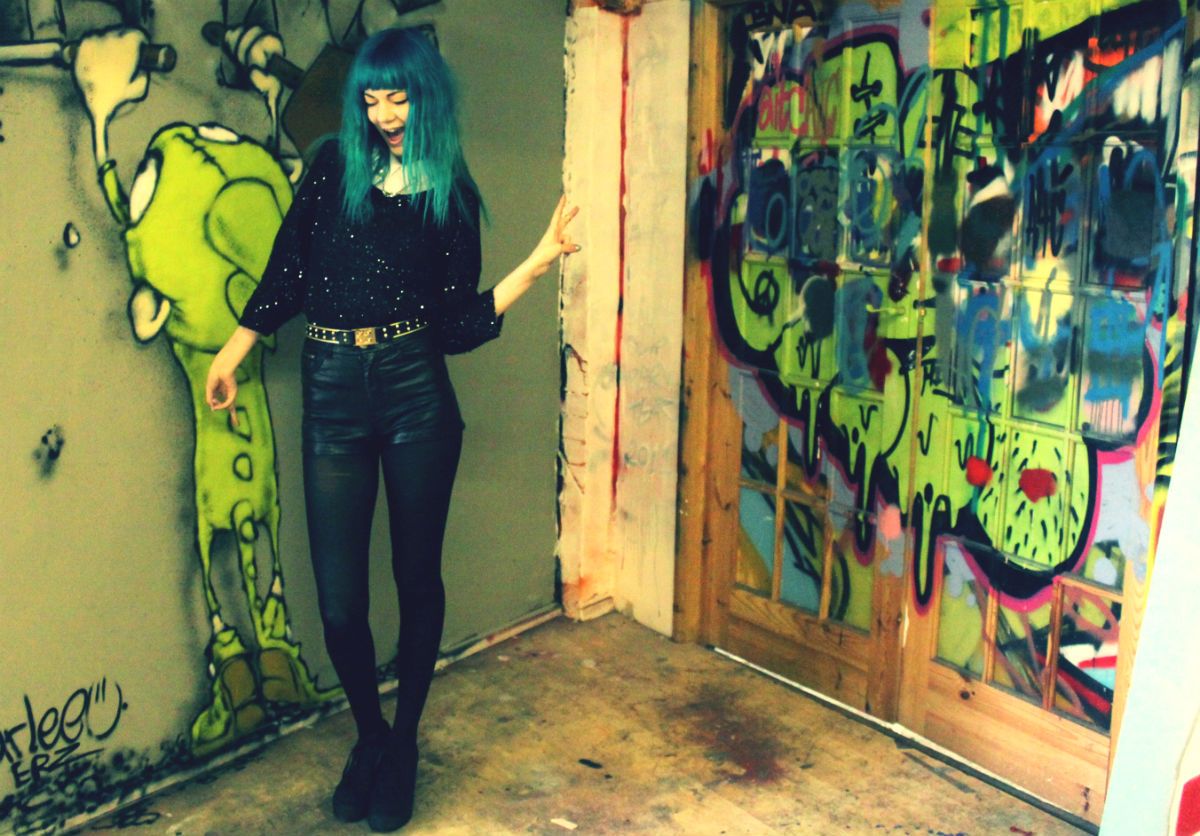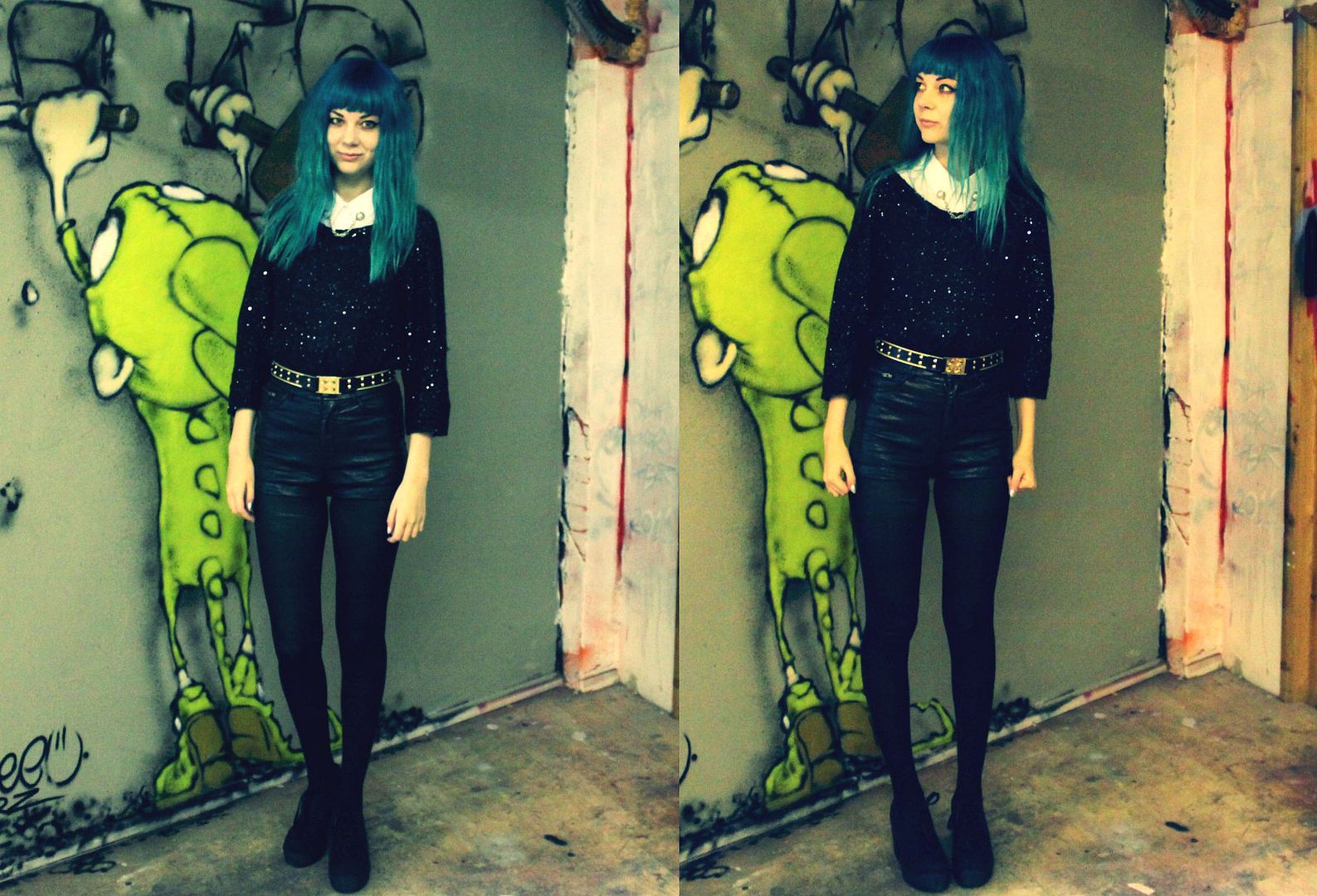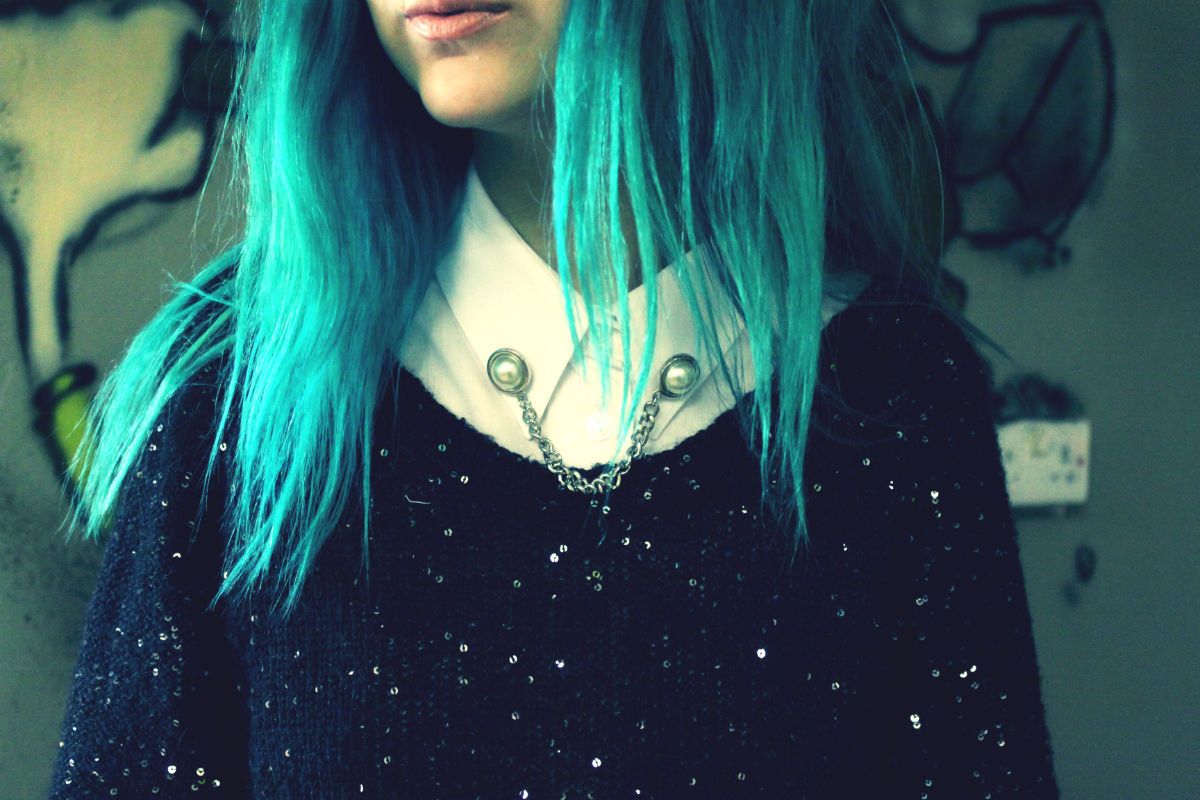 | shirt: asos | jumper: h&m | shorts: h&m | shoes: new look* |
| collar studs: asos | belt: asos |
Oh god CHVRCHES released a new song! So much joy. It's not my favourite of theirs, but it's still pretty banging to say the least. Love this band big time.
I just got my ASOS order through the door so put the outfit I had on before on hold to play about with some of the accessories I picked up, as well as this
plain white shirt
that I finally got my hands on. I absolutely love
these little collar studs
, they were an absolute bargain at just £6 as well. I've teamed them with a bunch of different textures, feeling a bit of the black and gold autumn style vibe atm. My shorts and jumper are both old school, and from h&m, but i'm sure there are similar things floating about.
As always, my staple New Look shoes! Love these! They're comfy as well as adding a little bit of that chunky heeled edge to an outfit so for me they're a big win. Hurrah. I'm just heading out of the door now for a lovely dinner with
Jen
and one of the girls from L'Oreal and I did get caught in a little bit of a rain shower earlier so i'm hoping it'll hold out for the evening so I don't get turquoise all over my white shirt, aarargh! Im thinking of switching into something a little more comfortable than the leather shorts though, as they're a bit tight when I sit and i'm off to eat…!
What do you think of this outfit? Feeling the different textures and accessories?
Z O E . L D N
xo
Disclaimer: Things marked (*) were PR samples given to me free.