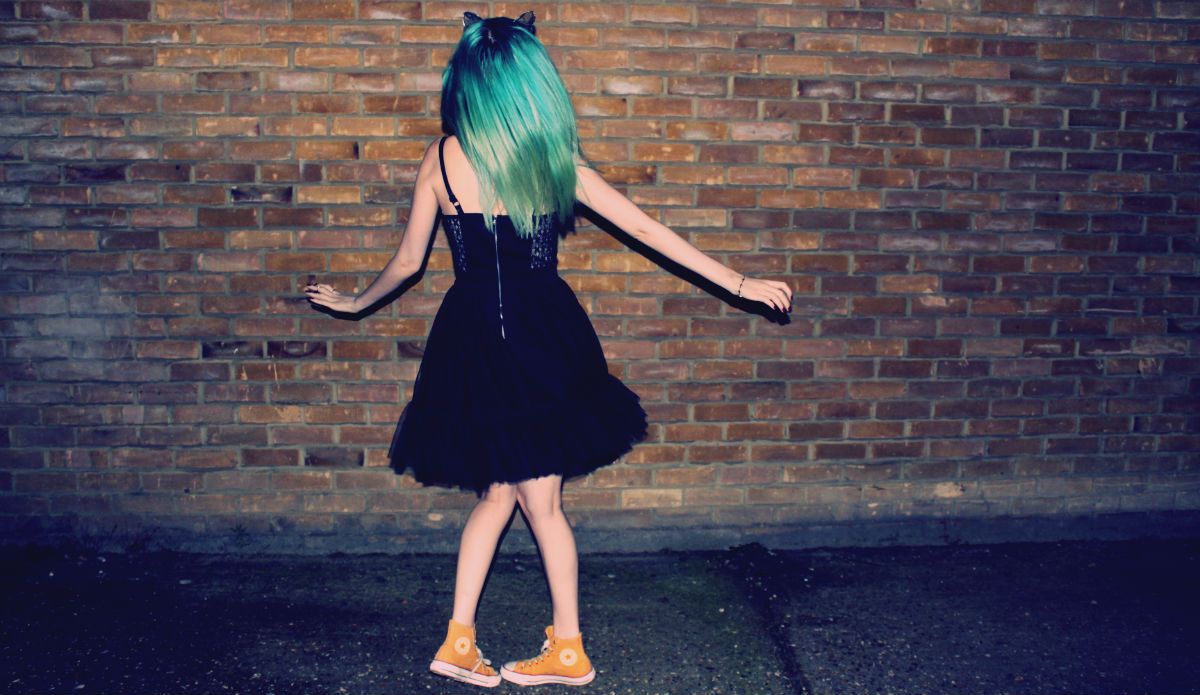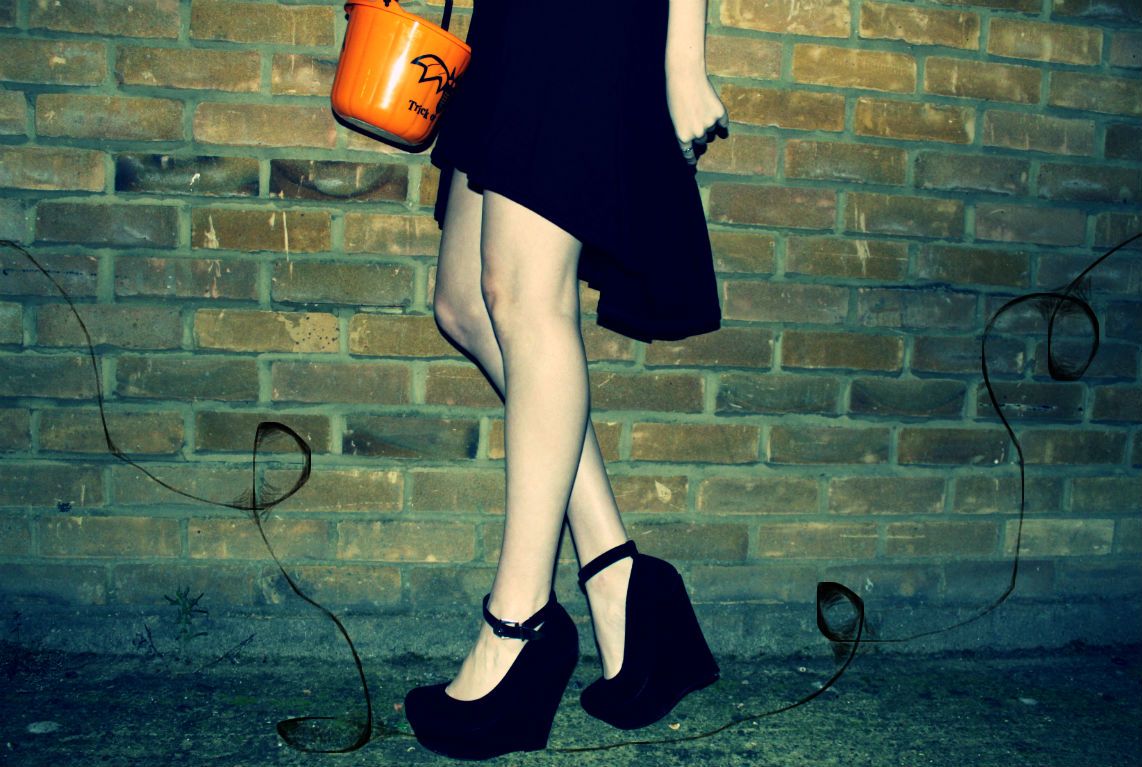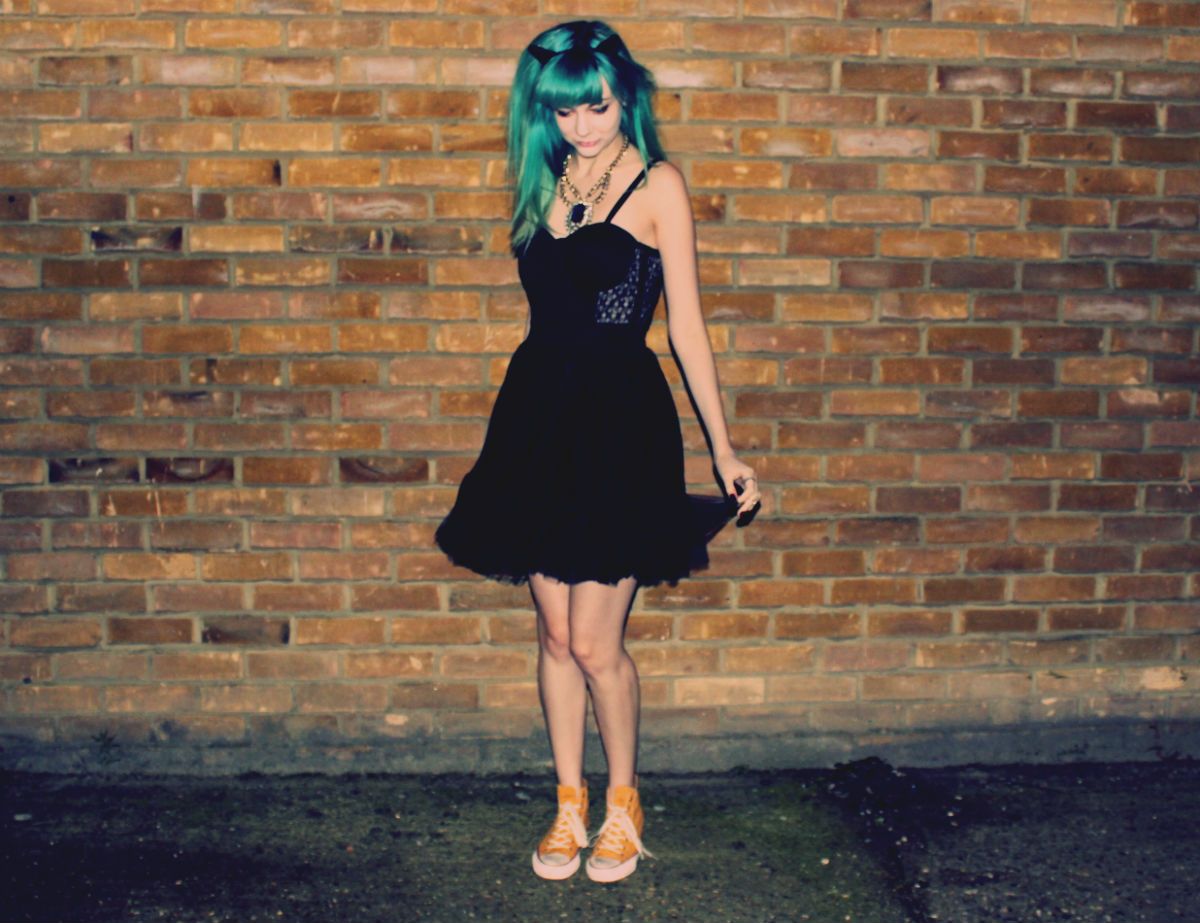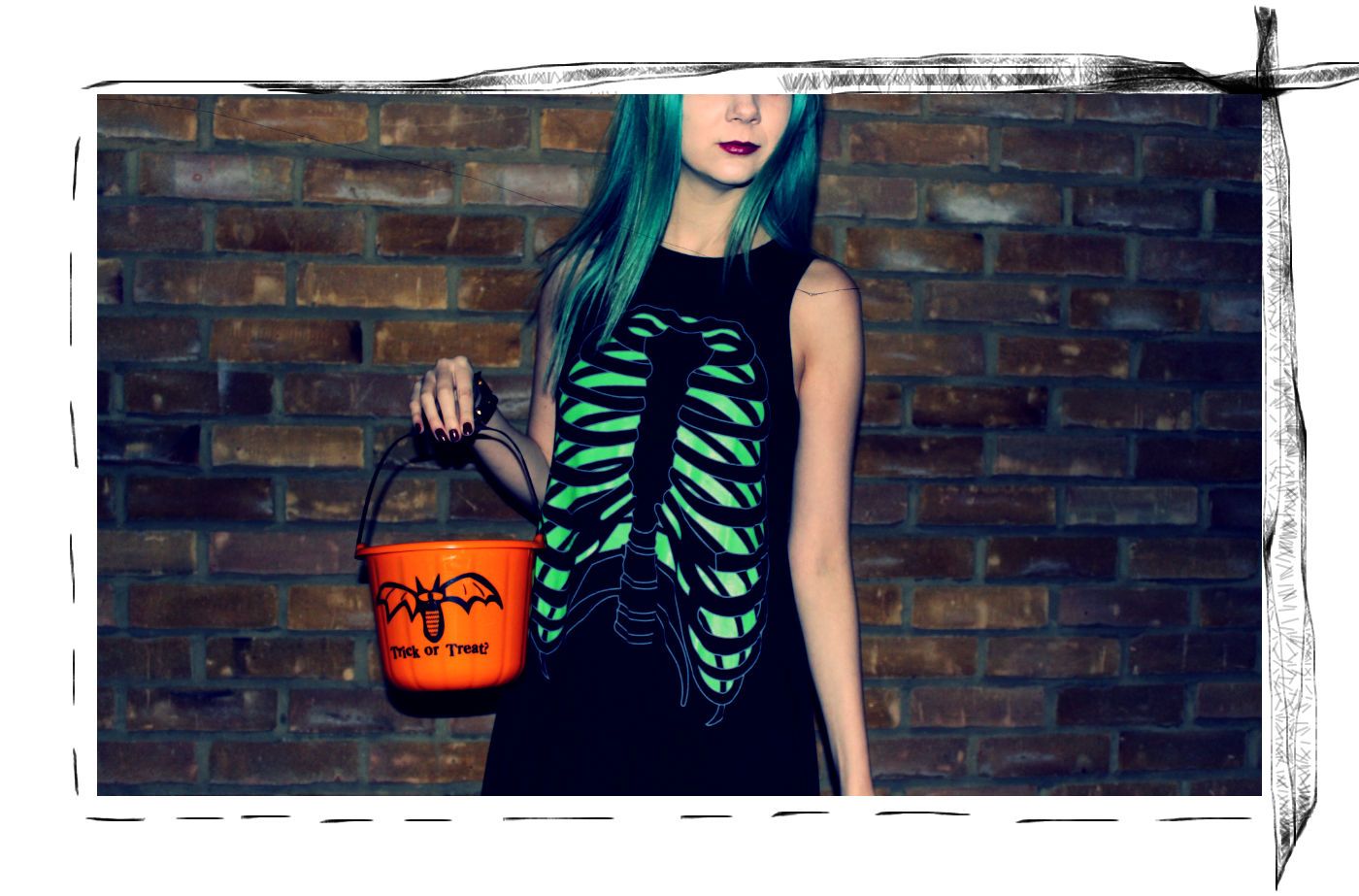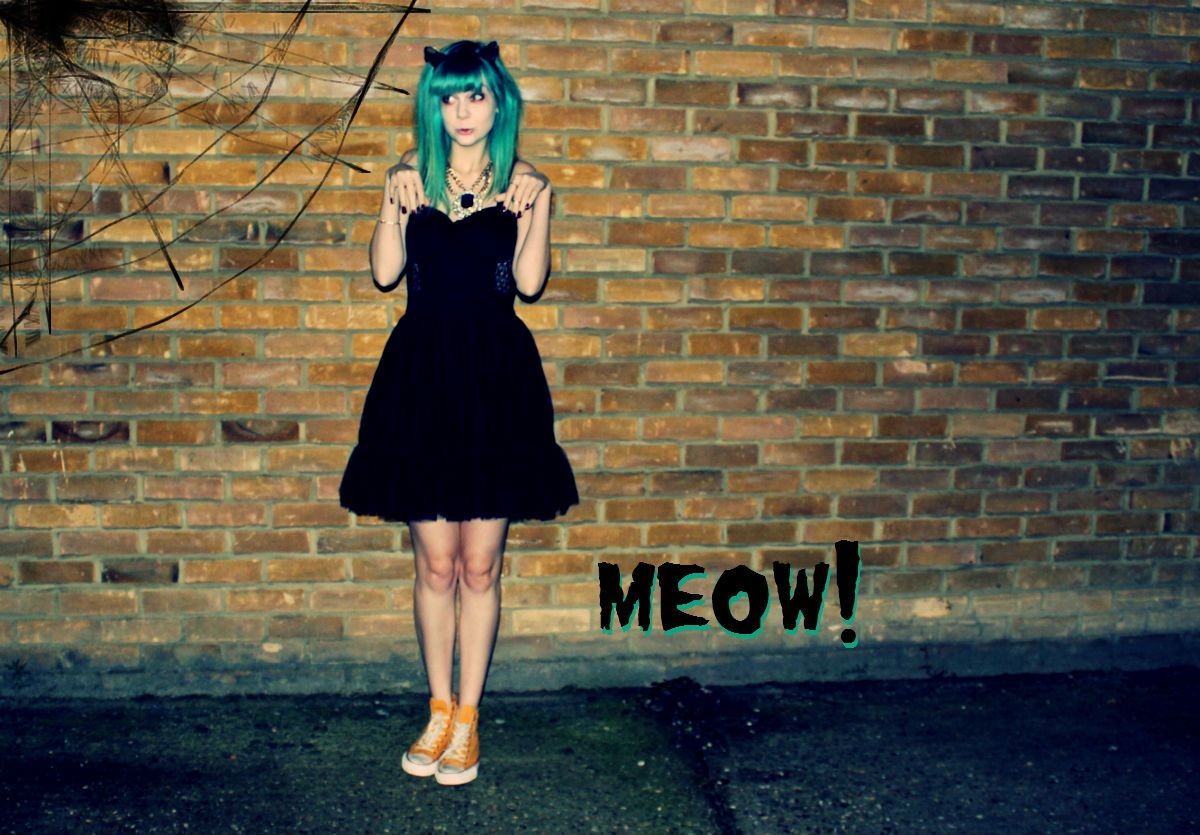 T R E A T // DRESS: BOOHOO.COM // SHOES: CONVERSE // CAT EARS: BOOHOO.COM // NECKLACE: PRIMARK //
T R I C K // DRESS: BOOHOO.COM // SHOES: BOOHOO.COM // BRACELET: H&M //
So Boohoo.com know me well, and totally knew that Halloween was up my street. Let's be honest, I freakin' live on Halloween Street. So they were like, yo Zo, take one pretty party piece and one ghoulish halloween piece, and lets play trick or treat! I loved it, and went about picking the two perfect Halloweeny pieces to make the prettiest of girls into a fairly scary but girly kitty cat, and then the more daring girls into a faux ribcage exposing scare-babe.
Hopefully some Halloween parties are still taking place up and down the UK today as it's still Halloween weekend and if you don't wanna go all out costume, this is the perfect way to dress up but still be dressed down, and still feel pretty and cool.
Not gonna lie yeah, that ribcage dress will be worn by me all year round. Diggin. It. Happy Halloween!

Z O E . L D N
xo
Disclaimer: Boohoo pieces provided free from Boohoo. Not a sponsored post.