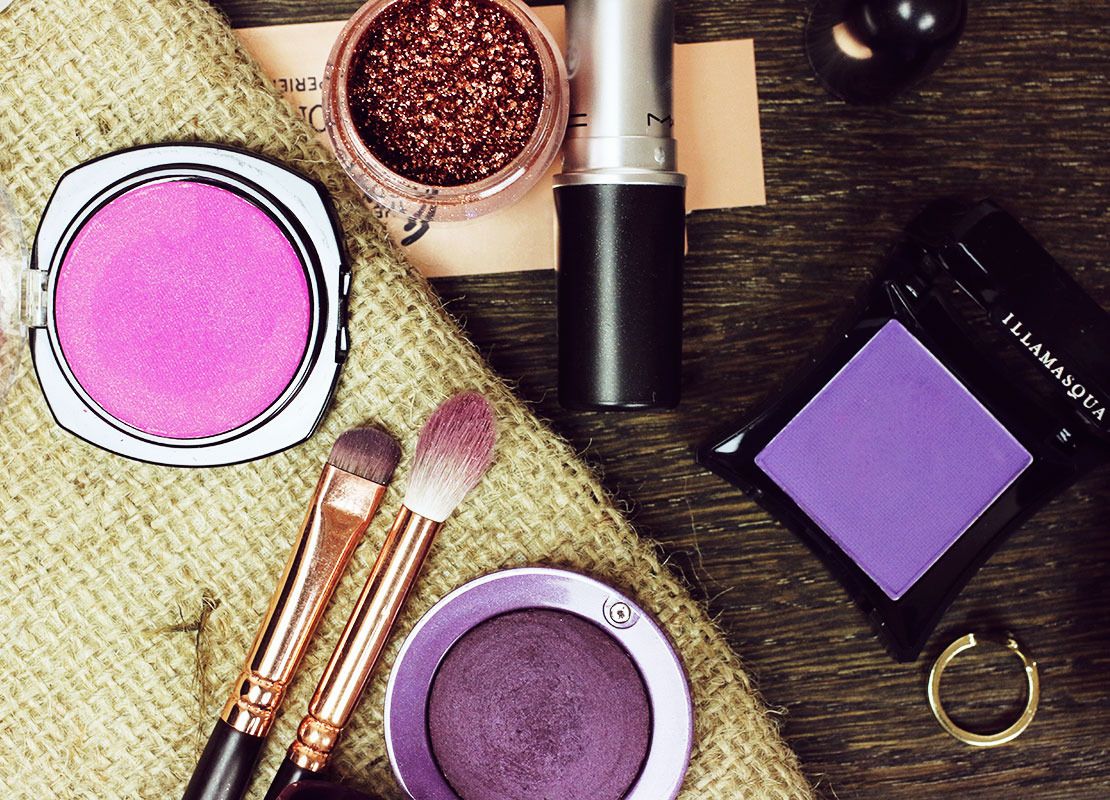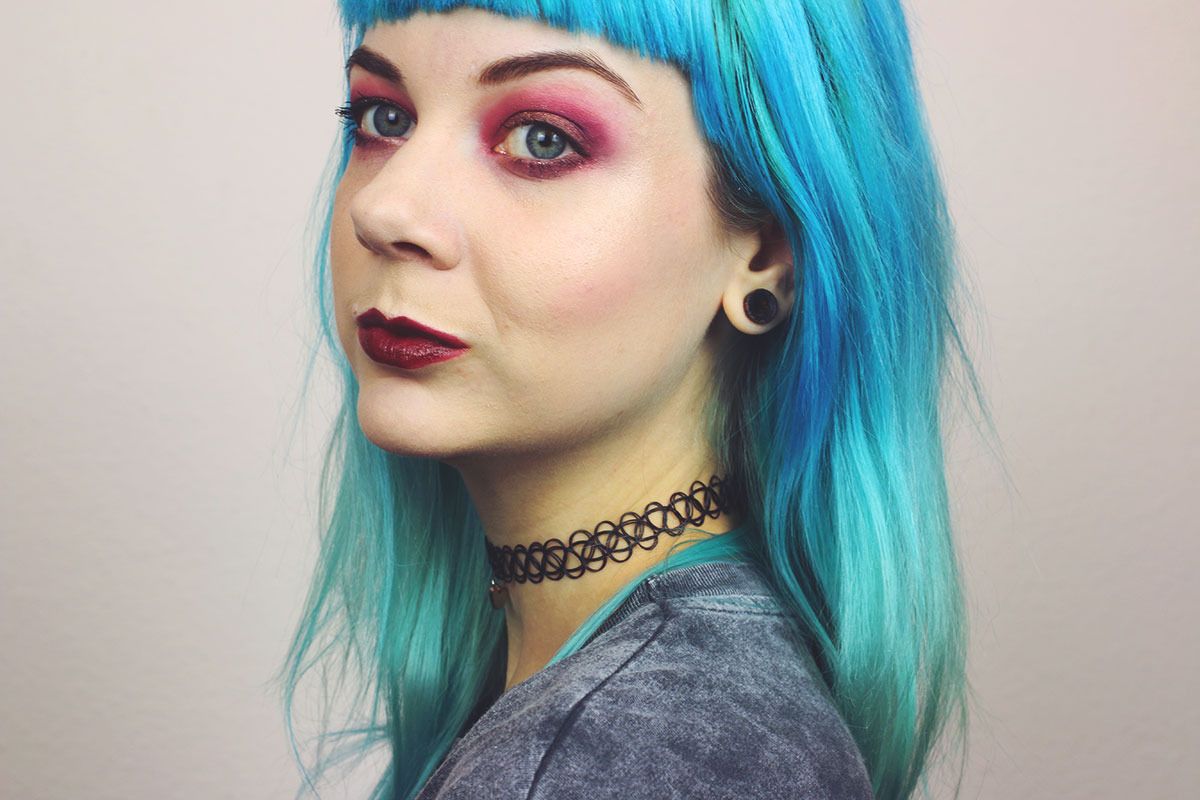 P H O T O S & W O R D S: Zoe London
___
Sometimes I think I can be a little bit guilty of always wearing the same makeup in Autumn, but today I really wanted to switch it up a little bit and try something new, even if it is similar to my usual style. I love purple and pink tones, especially on the eyes, so today i've tried a little mixture of a few and I shot it in a video as you can see below.
For this look I used a bunch of different makeup from different brands, with some being high street, and others being a little more kooky/unusual brands. I used Stargazer's Eyeshadow in s.ice which is a bold pink with a ton of pigment to layer up the look, and make the plum base when I added purple to the top. For the purples, I used Illamasqua's Inception eyeshadow, with Bourjois' Intense Eyeshadow in shade 04 for the darker contour in the outer eye lid.
I highlighted the middle area of the eye with a little sparkle, and that came in the form of first a tiny dab of MAC's Paint Pot in Genuine Treasure, a limited edition i'm afraid – before placing Sugarpill's Penelope Loose Eyeshadow over the top. I also highlighted further with a touch of Barry M's Dazzle Dust in 10, a bold glistening gold glitter pot.
___
Of course I used my normal makeup to finish the rest of the face, with a blush by Tarte and soft highlighting by The Body Shop, but to finish the look I used MAC's Sin Lipstick, which is a new shade I picked up in store only last week. It does make quite a bold final look, but I think it's great and unique for a night out. For every day wear you could tone down the look by not using the bright pink eyeshadow, and by switching the wine red lipstick out for a nude soft pink shade or a pastel lip gloss instead.
Hit play on the video above, subscribe to my channel and let me know what you think of this makeup look in the comments below! Playing about with makeup is my favourite thing to do, as I always find new colour combinations and ways of applying makeup, and today I'm really pleased I gave this a go!
___