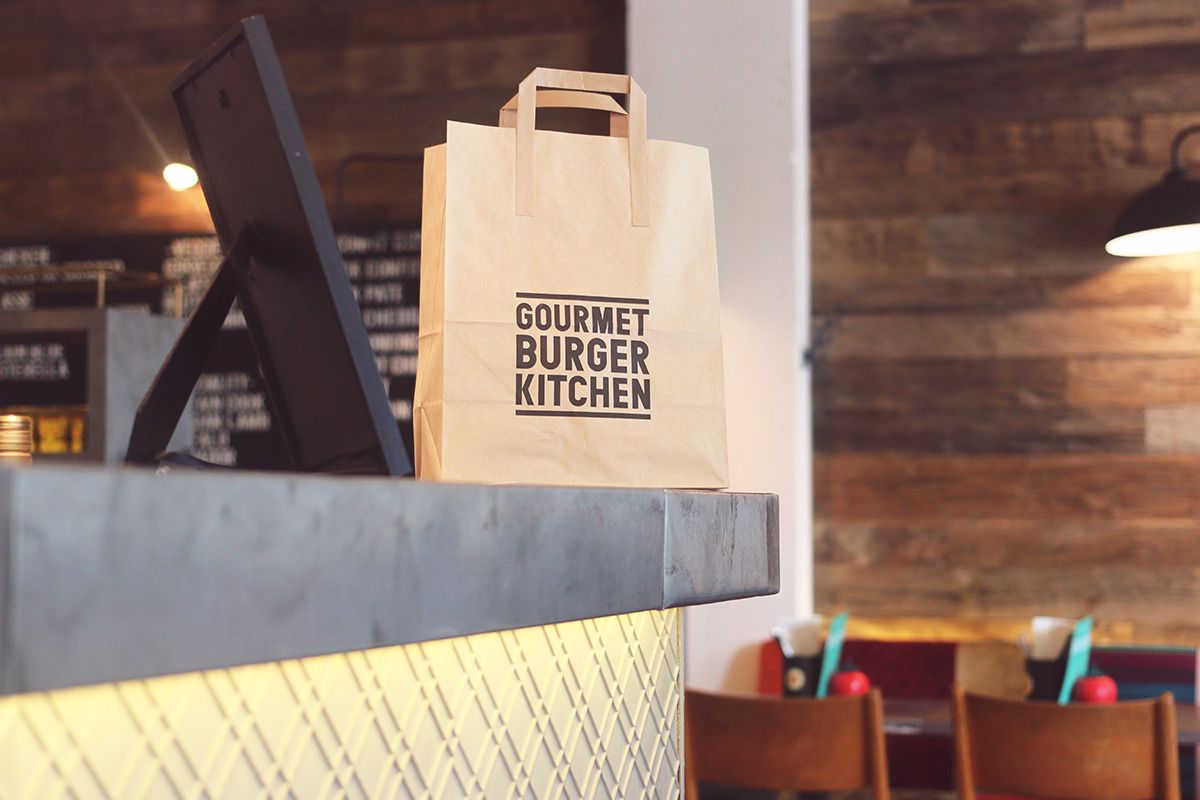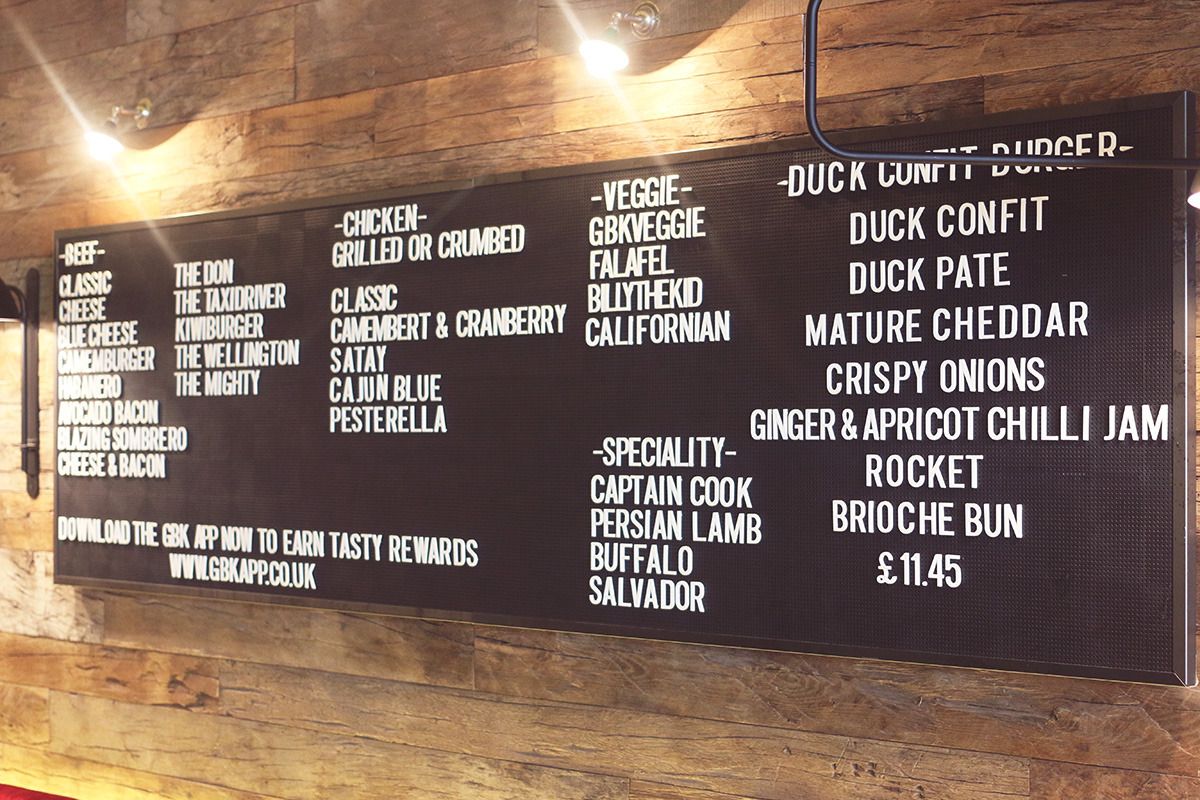 +–+–+
PHOTOS & WORDS: ZOE LONDON
GEORGE AND I HEADED TO GOURMET BURGER KITCHEN TO TASTE THE NEW PETER GORDON MENU* AND SEE HOW IT COMPARED TO OTHER LONDON BURGERS.
+–+–+
It's not very often that someone comes along and shakes up the burger world with a new concoction. Peter Gordon, the New Zealand chef who started the first menu at the very first GBK on Northcote Road – the one I used to frequent regularly back in 2007 ish as I lived there, (it's in Clapham) – funny story, once I actually met Charlie Brooker in there as he was filming his series Screenwipe round the corner in his old flat! Lovely chap. Anyway Peter created that menu back in 2001, and headed back into GBK to make a special limited edition menu for 2015.
Consisting of a Duck Confit Burger, Sweet Potato Fries, Summer Slaw and a Banana Biscoff Milkshake, the menu is pretty unusual for a burger joint – duck?! I know. GBK invited George and I in to try it out and our curiosity got the better of us.
Our local GBK is the Islington branch, situated right next door to the o2 Academy Islington so ideal for a pre-gig dinner if you're ever in the area for a show. We headed in on an afternoon around 3pm just after the lunchtime business and the dinner rush, and it was an ideal time to go. George had the full Peter menu, but I opted for a lamb burger as we wanted to compare it to a 'regular' menu burger.
The verdict? George says the duck burger was well cooked and presented and had lovely ginger flavour to it in the jam, and the pate made it sweet but not too sweet. The bun was crispy and delicious and left George feeling full – which is always tricky with men! I tried a bite and can confirm it was beautiful, such unusual flavours for a burger! The sweet potato fries were absolutely delicious and i'd seriously ask GBK to consider adding those to the regular menu as they make a great alternative to regular fries. The slaw was real crunchy and fresh tasting with some gorgeous mint seasoning that added to the freshness. The only disappointment we had all meal was that due to the timing the Islington branch had run out of the milkshake mix – but George had an Oreo shake anyway and enjoyed that just as much!
For something that's now considered a 'chain' burger joint, GBK really didn't disappoint with this menu. With the duck burger coming in at £11.45, it's a little pricer than your normal burger, but for the flavours and the unusually different taste, it's worth it. Just thinking about how it's leaving the stores in just 8 days is making me actually think I need to go back this week!
What do you think of GBK? Would you try this burger? As I said it leaves the store in 8 days so head in and check out Peter's Menu if this has lit up your tastebuds!
*We were invited as guests of GBK and did not pay for our meal here but are not paid for a blog feature, I have chosen to feature it on my blog as I genuinely enjoyed it!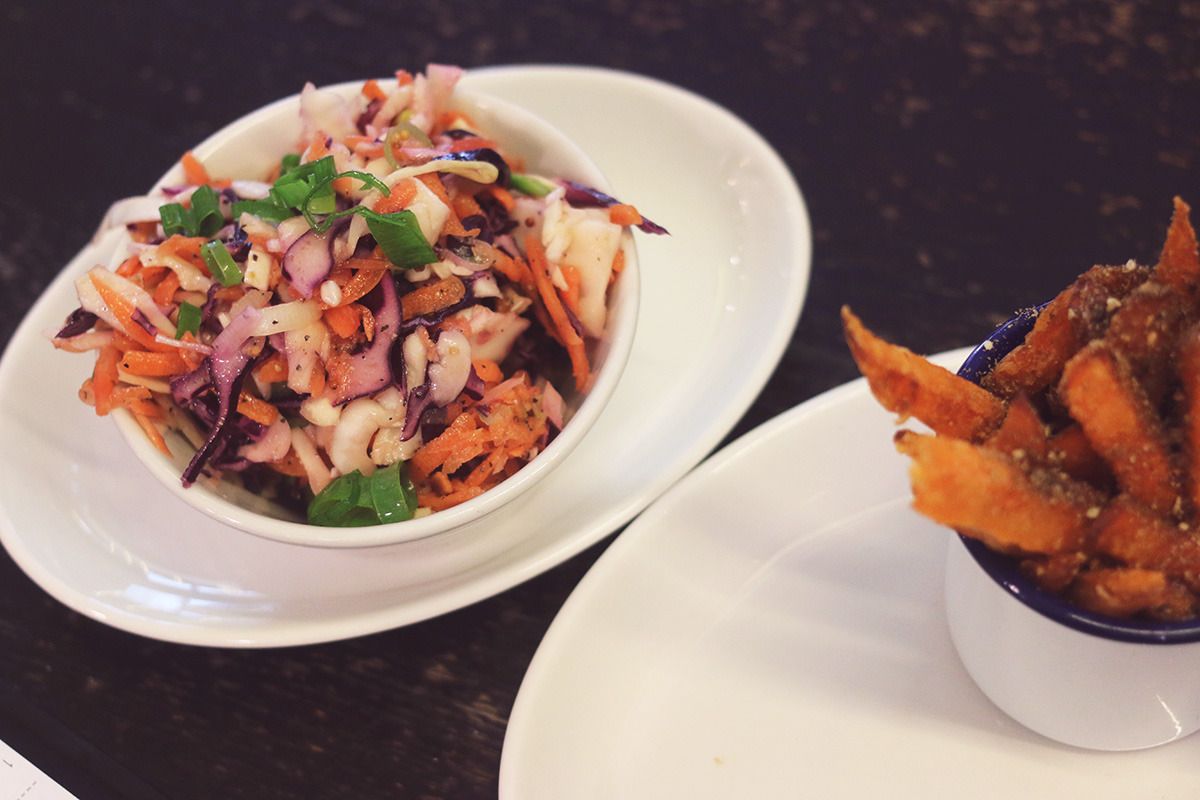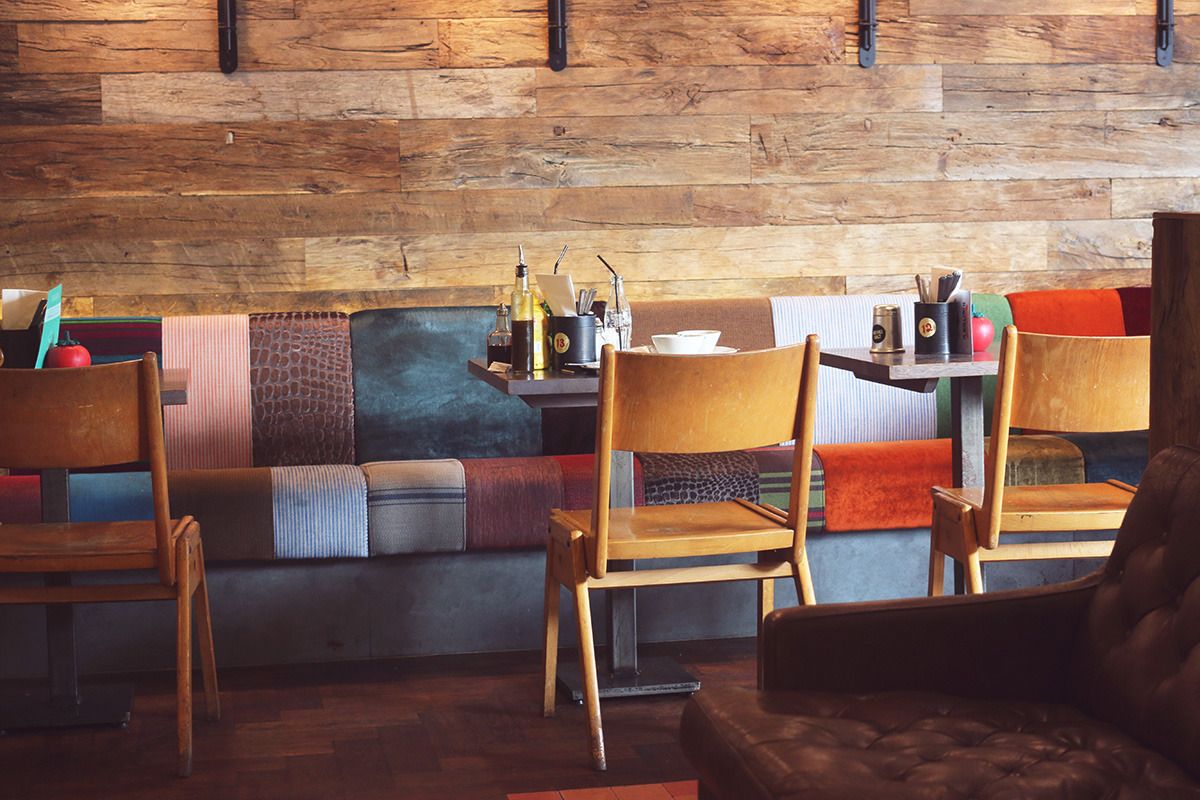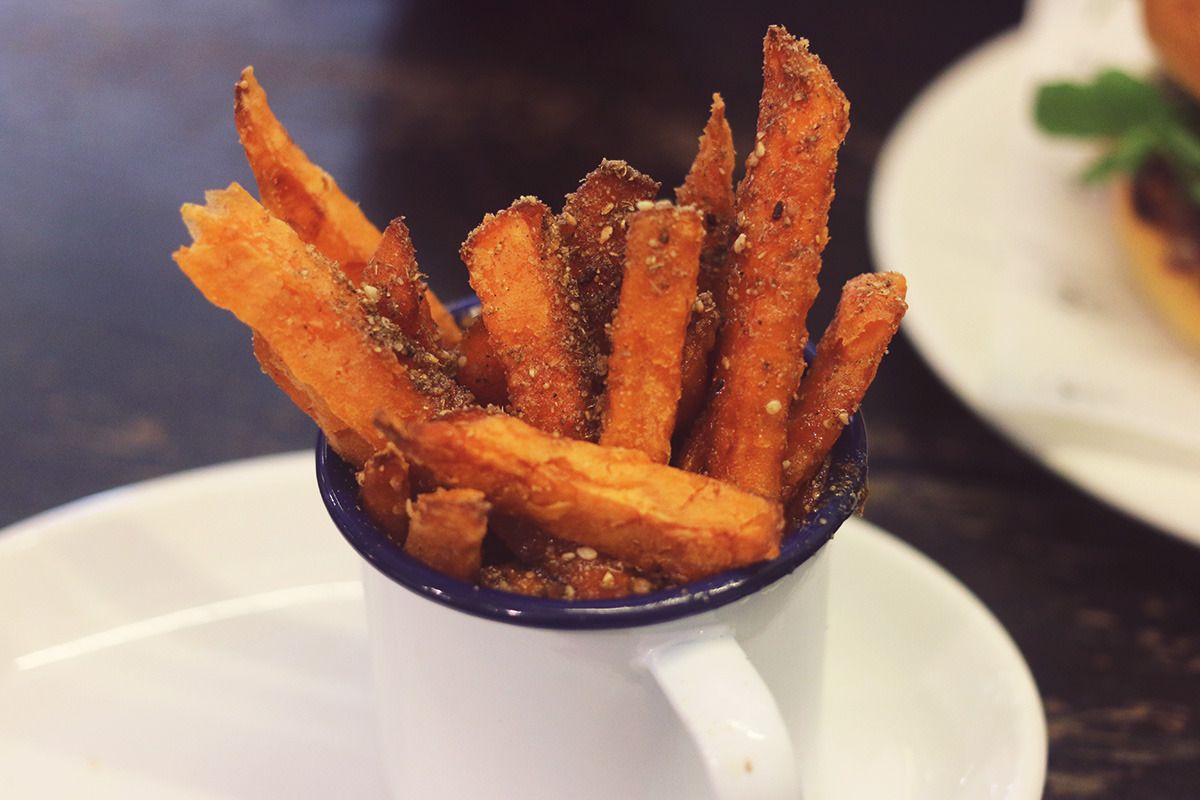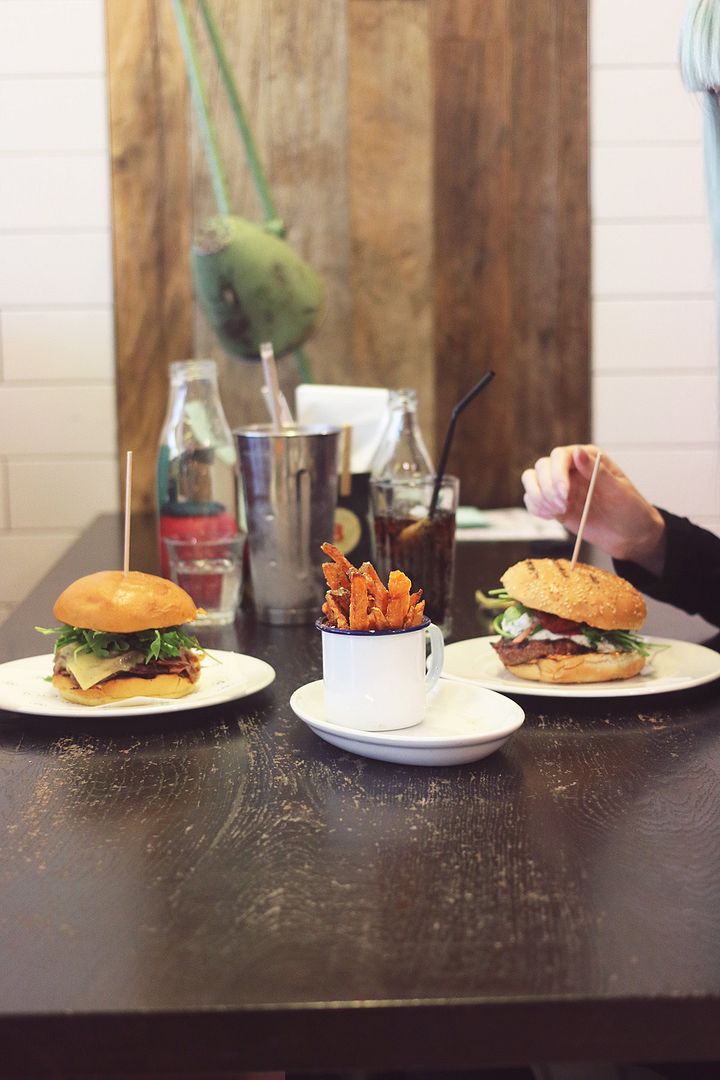 +–+–+