+–+–+
PHOTOS: GEORGE ROCKETT
EDIT & WORDS: ZOE LONDON
WITH FIVE WEEKS TO GO, HERE'S HOW OUR CALIFORNIAN ADVENTURE IS SHAPING UP AT THE MINUTE!
+–+–+
So if you don't follow me on any of my social channels you may have missed that i'm currently planning a big Californian adventure for George and I, which is something totally away from the blog and just a holiday i've wanted to do again since I did it as a kid. When I was 13 or so my parents did a very similar holiday with me and my sister where we flew in to San Francisco and drove to Los Angeles. I remember some very specific elements of it, but bear in mind we're talking like 2002 here and I was a kid!
Flash forward to my 26th year on this planet and I once again fell for a British Airways sale and before I knew it I had clicked and purchased two flights to LAX for George and I as his Christmas gift. Oh my. If you remember the guilt I felt for weeks about the Mulberry bag you'll know that i'm not too good at being a big spender so it took a couple of weeks for the financial side of it to kick out and the full excitement to kick in! Anyway a holiday this big takes a lot of planning and I thought i'd update you on the process incase you too were planning a similar holiday! We'll check back in a the week before for an update!
California is a pretty darn big state, with a lot of amazing areas to explore. I genuinely wish I could go over for a month or more but with our rent in London and George's full time job it's just not viable. So first thing we considered was 'the route' we were going to take across the state with keeping two things into consideration: 1. the transport to take and 2. the amount of time we have!
With just two weeks to play about with, our current itinerary looks like the below. And I think it's pretty much set in stone, the only thing that might change will be the one night stop over in either Cupertino or Carmel.
Flying into Los Angeles Downtown > Flying from LAX to Las Vegas > Flying from Las Vegas to San Francisco > pick up the car in San Francisco and drive to Cupertino/Carmel > Drive Cupertino/Carmel to Los Angeles Hollywood > Drive Hollywood to Venice Beach
Now you're probably thinking why the hell do you want to go to Cupertino but George works for a rather large tech company who have their Head Office there, and it's on his life bucket list to visit the place where some of the most innovative technology was born.
Of course the itinerary makes it look like we're going day after day but in reality there's about three or four days in between each one of those stops with the only exception being the overnight stay on the drive. Personally i'm ok with three or four days in one place at a time because I love exploring and moving about, but if you were to do a similar trip you might stay longer.
SORTING OUT VISAS, INSURANCE AND CHECKING PASSPORTS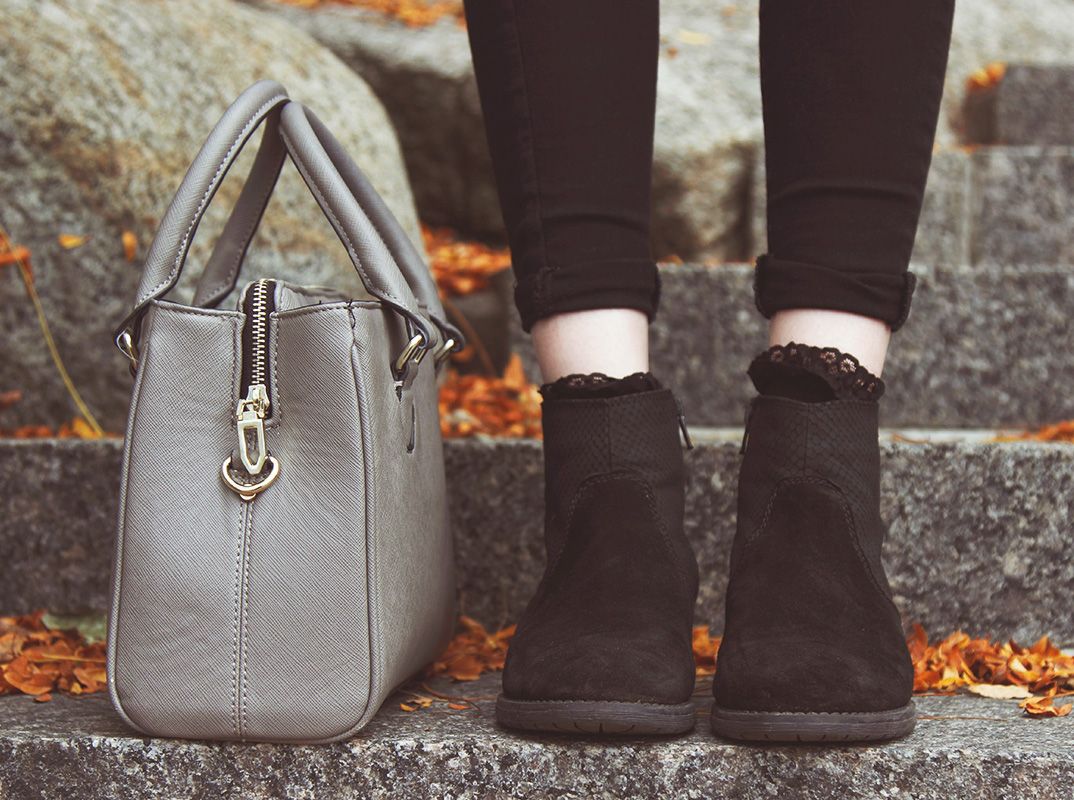 The next step in making sure everything for our USA adventure runs as smoothly as possible is to keep on top of our documentation. First thing, apply for an ESTA visa. You need this to get into America as a tourist and there's no two ways about it. Make sure it's all filled out and correct a good few weeks before your trip otherwise you'll run into difficulty later along the line!
I then checked up on mine and George's travel insurance just to make sure it was all in check or if it needed a little update, and that both our E111 medical cards were where I remembered they were, and all in check.
Last but not least and probably the most important, and I always do this – check over the passports and the expiry dates! For some reason I have this constant paranoia that my passport is about to expire. Reality is that i've got a good few years yet, but George's is closer to expiration than mine and I always check up on it about six weeks before any holiday just incase it needs redoing! Sorting passports is a right pain in the ass and it's better to just make sure even if you check a few times!
For me with a big trip I always start with the tiny little details that are things I know I definitely want to do, and then fill in the blanks around it as I go along. For this trip there's about five/six specific details at the minute of things we definitely want to do and they look like this:
Spend a day at Universal Studios Los Angeles
Meet up with our friends in LA
Watch the LA Clippers Basketball at Staples Center
Get tattooed in Venice Beach/LA
Visit Alcatraz by night in San Francisco
Go to at least one gig/concert while in California
Some of these things are easy enough as they can be done by just booking tickets or keeping on top of prices as they change, but others require a little more planning. As for catching up with our mates well i'm waiting to hear from them as to what day we can coincide our plans, and hopefully we can meet them in LA for a beer or two.
The tattoo is something George and I want to do (they're not matching don't worry) to commemorate our love for travel and even though our tattoo ideas are both *very* different we both want to get them in Los Angeles so they're memorable. This involves a hell of a lot of research because not only is a tattoo artist really important to research the hell out of – i'm looking in a city i've only ever been to once before. I'm still not 100% on the parlour but i've got a few ideas after a *lot* of researching.
As for some of the other things well, Alcatraz we just need to book in advance, i've already bought the LA Clippers tickets and the concert is just something I need to keep on top of to see who appears. I've been doing a lot of research into local venues and i've found a resident night hosted by Josh Homme and Jesse Hughes and i'm currently just waiting patiently for them to announce their March date. *pray for me.* Universal Studios again is a process of simply booking prior to entry!
This trip involves a lot of transportation in various forms and right now i'm researching and deciding in which ways we're going to use them. We're definitely going to fly internally between LA and Vegas, and then Vegas and San Francisco, but the car drive is taking a bit more effort to look into. Plus I know nothing about cars so, there's that.
One of the other things that's crossed my mind is whether or not to do the helicopter ride over the Grand Canyon in Vegas. Of course it's something I think we should definitely do in our lifetime, but whether we do it on this trip or not is what i'm deciding. I don't know if we will have enough time to squish it in but then also… argh! It's so hard to choose. If you've done it, please advise in the comments!
Hotels. Oh man. I'm not gonna lie to you, i'm very lucky to have worked with some great lifestyle/hotel and travel brands in the past and i'm currently reaching out to a few to see if they can collaborate with us on this. Aside from that most of my evenings are spent trawling both booking.com and Trip Advisor as well as a MILLION blogs with advice on where to stay in the various cities. I feel pretty set on the LA/Venice Beach part of it but San Francisco is proving a bit of a headache.
I'm really into modern, clean, new hotels and SF seems to be filled with quite the opposite, kinda old school American classic hotel vibes. So i'm really digging deep into the blogs and internet to try and find some nice off-the-beaten track places to stay and it's definitely taking a while! I'm also really overwhelmed by the sheer amount of hotels in Las Vegas and don't really know where to start!
+–+–+
So there you go there's a little peek into my mind at the minute in these stages of planning for our big trip. We've sacrificed most of our holiday budget and George's holiday time for this big adventure this year meaning we'll have to skip some of the beach holidays *sob* so i'm really keen to ensure the whole thing is as memorable and as relaxing as well as explorative as possible. I'm constantly thinking about George and how this is his break for the year so I want to make sure we get a good balance of holiday things. There's still a long way to go but luckily I have five weeks to play with which I think is more than enough time to plan this – considering I booked flights to NYC about three weeks before we flew and managed to sort everything with more than enough time, i'm feeling happy!
Hope you enjoyed this little insight into our big adventure. Now I just have one question for you. Would you prefer daily vlogs like I did in NYC, or maybe two weekly vlogs of highlights? Let me know in the comments! Have you done this holiday before? Do you have any tips for me? Or if you know a great hotel/restaurant/eatery in either Los Angeles, San Francisco or Las Vegas *please* leave it below!!