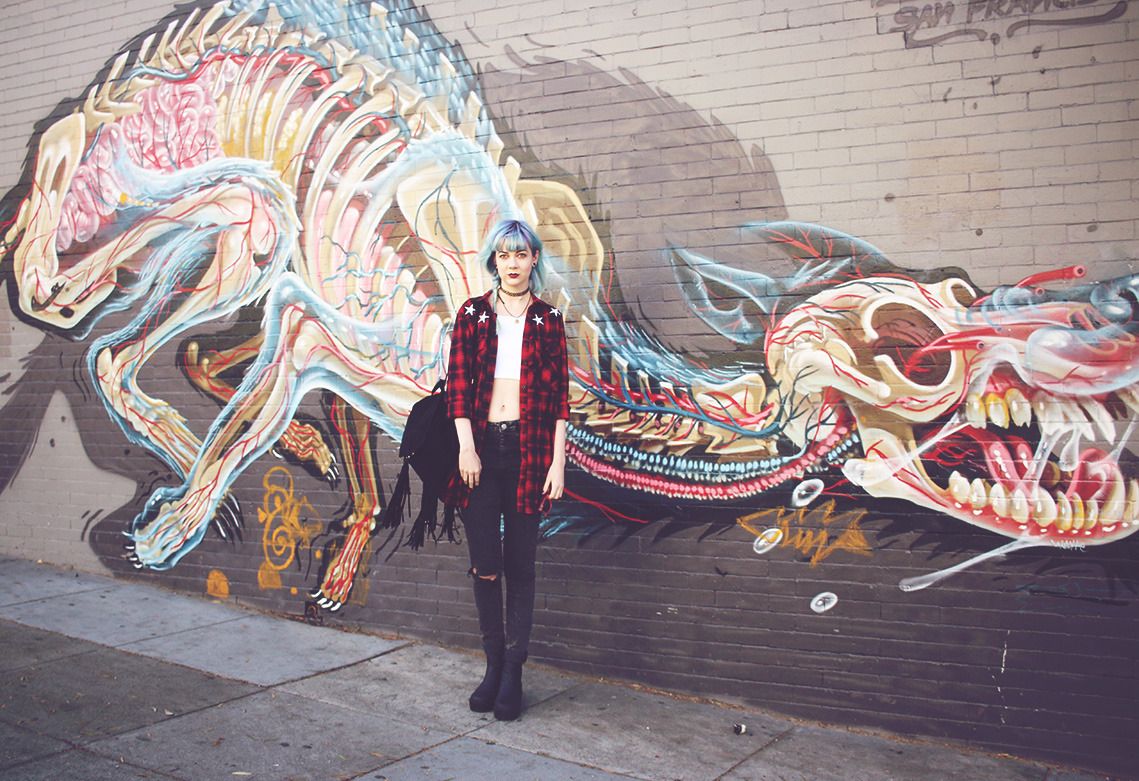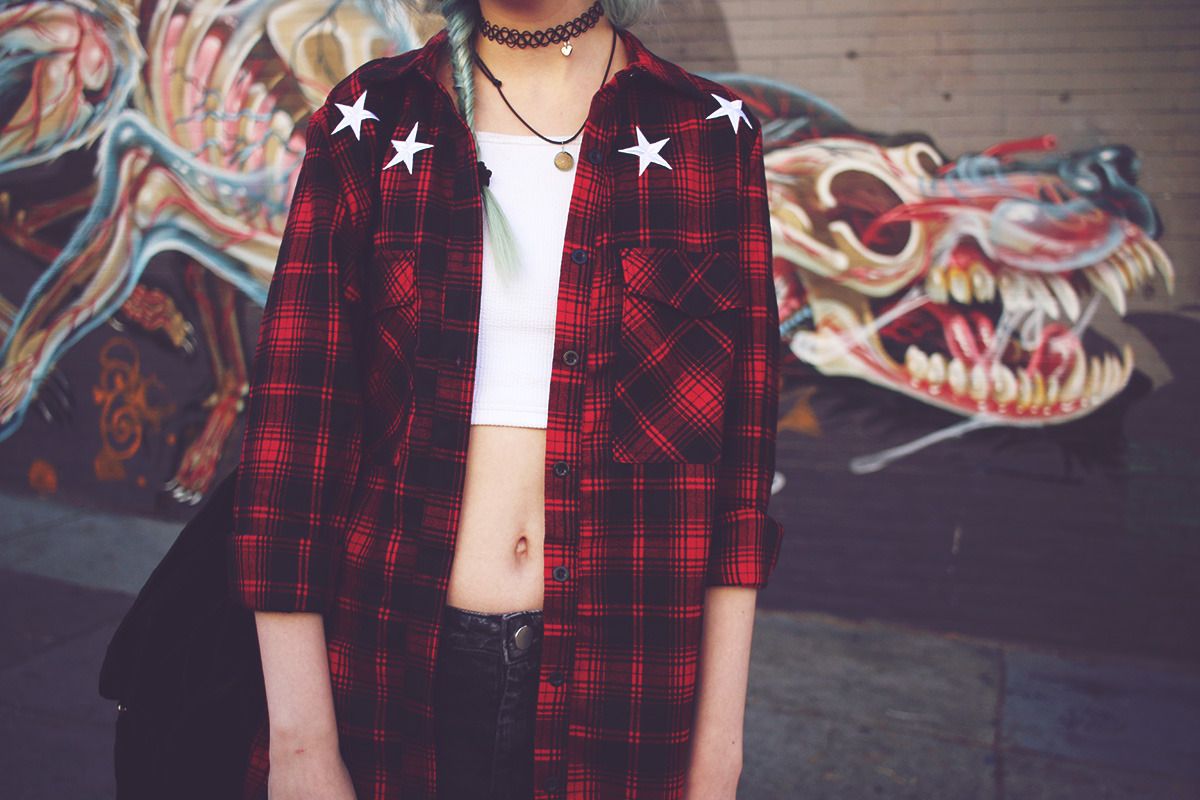 +–+–+
PHOTOS: GEORGE ROCKETT
EDIT & WORDS: ZOE LONDON
FEATURING:
CROP TOP: TOPSHOP
JEANS: ASOS
SHIRT: MISSGUIDED*
BOOTS: BOOHOO.COM*
SUNGLASSES: RAY BAN*
CHOKER: ASOS
NECKLACE: REGAL ROSE*
BAG: BOOHOO.COM*
+–+–+
Being an avid graffiti enthusiast, my eyes often naturally wander over to a bold piece without even a second moment's hesitation. I often know my way around based on the pieces of art I see and i've fallen head over a heels a million times only to come by a month later and find it washed off. Well on our day in the Haight-Ashbury in San Francisco, my eyes were treated to a feast of street art. Being a cultural hub of SF, the art moment strong and the handmade clothes adorning the vinyl-store streets, the Haight is the place to be.
This piece is by an Austrian artist called Nychos, who's done a few bits and bobs around the Shoreditch High Street area of London before (you know that car park, by Village Underground? Often there or under the 'adore and endure' open awnings, just fyi.) So i'd seen some before, but nothing on this sheer scale right in front of my eyes.
Hopefully he wont mind, but it made the perfect backdrop for my outfit of choice that day in SF. The weather there has a mind of it's own compared to the constant hot sunshine of LA, and this was probably the warmest day we were there but was still only maybe just 20 degrees, so my shirt was much needed over this cutie little crop top from Topshop. I adore this shirt from Missguided and I feel like it's a little bit of southern American style in a soft gentle way. I don't often wear plaid shirts so this is how I prefer to wear them when I do!
I've a post on the Haight coming up this afternoon so stay tuned later on today to see a little bit more about this eclectic area and it's history. What do you think of this pretty boyish outfit?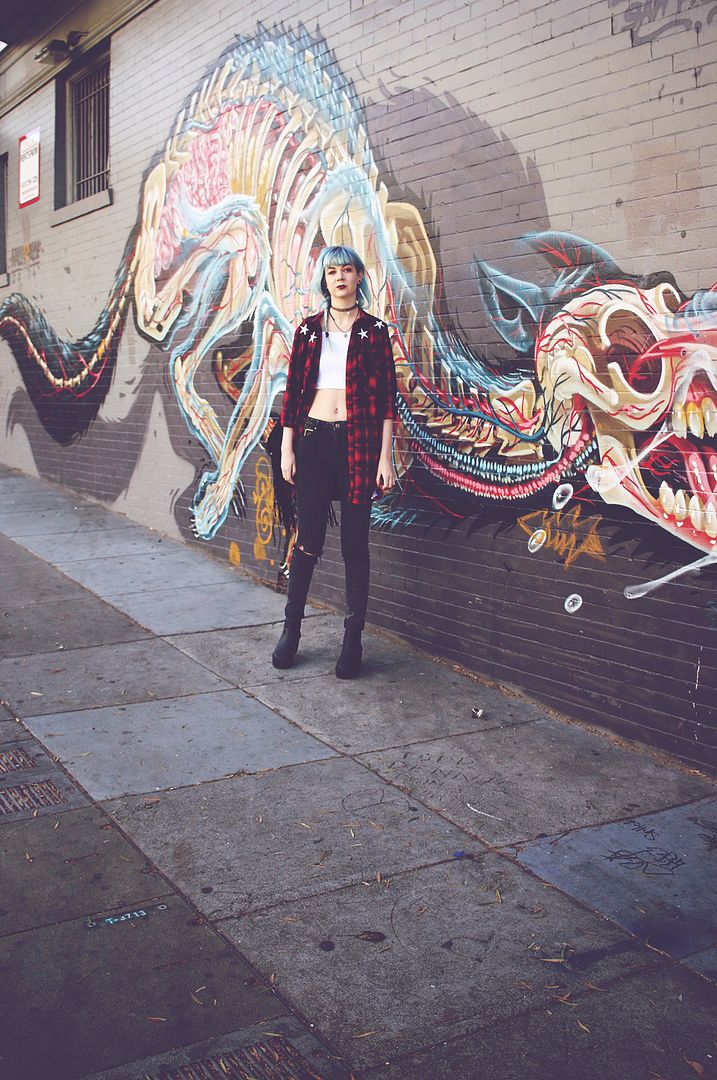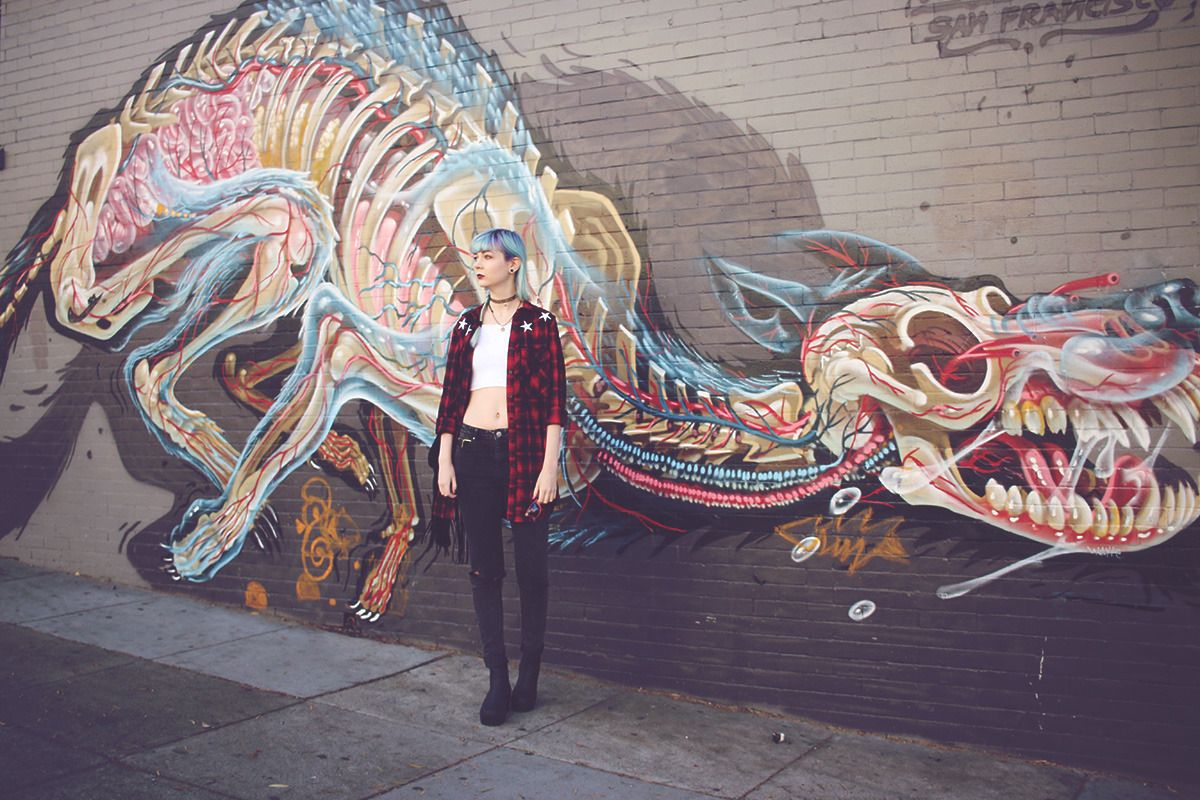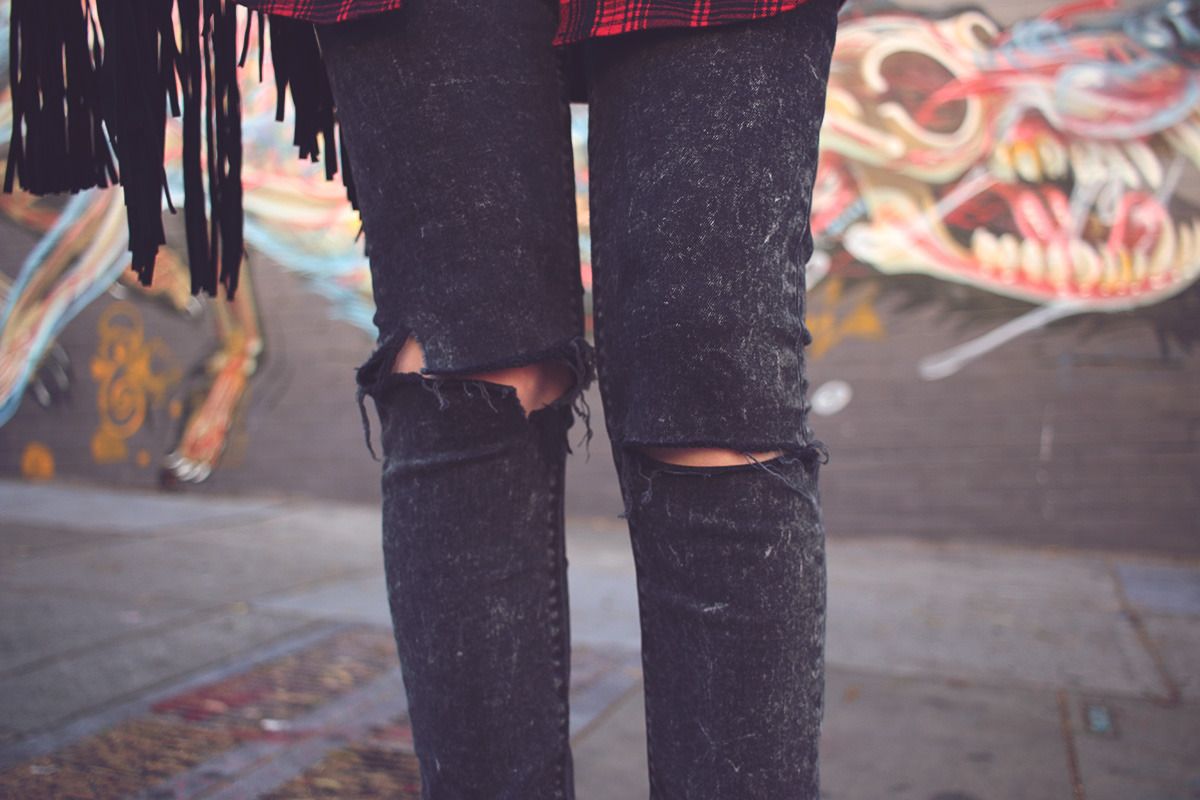 +–+–+