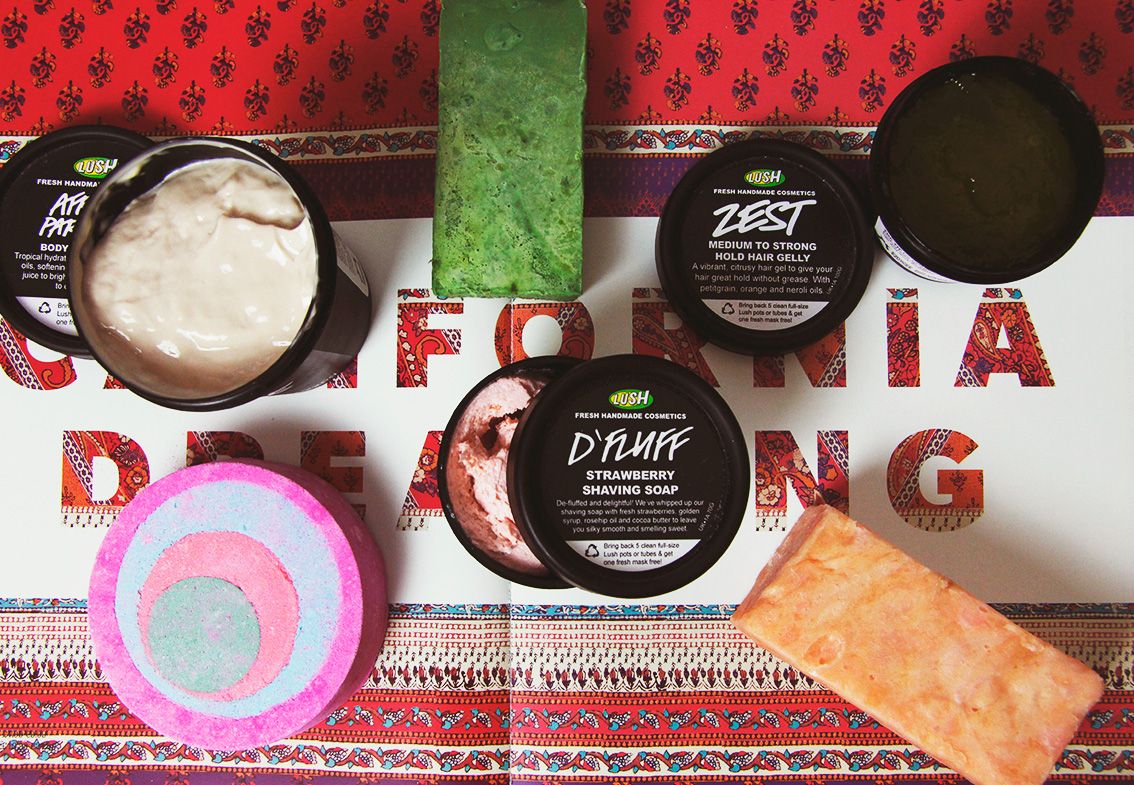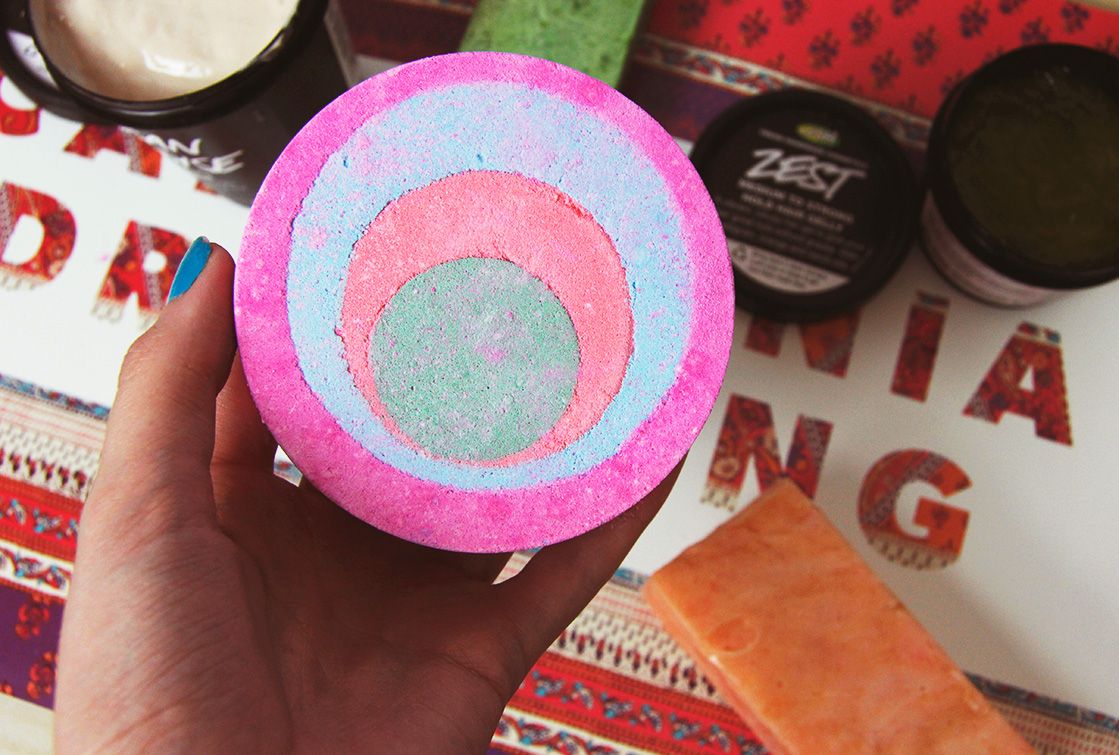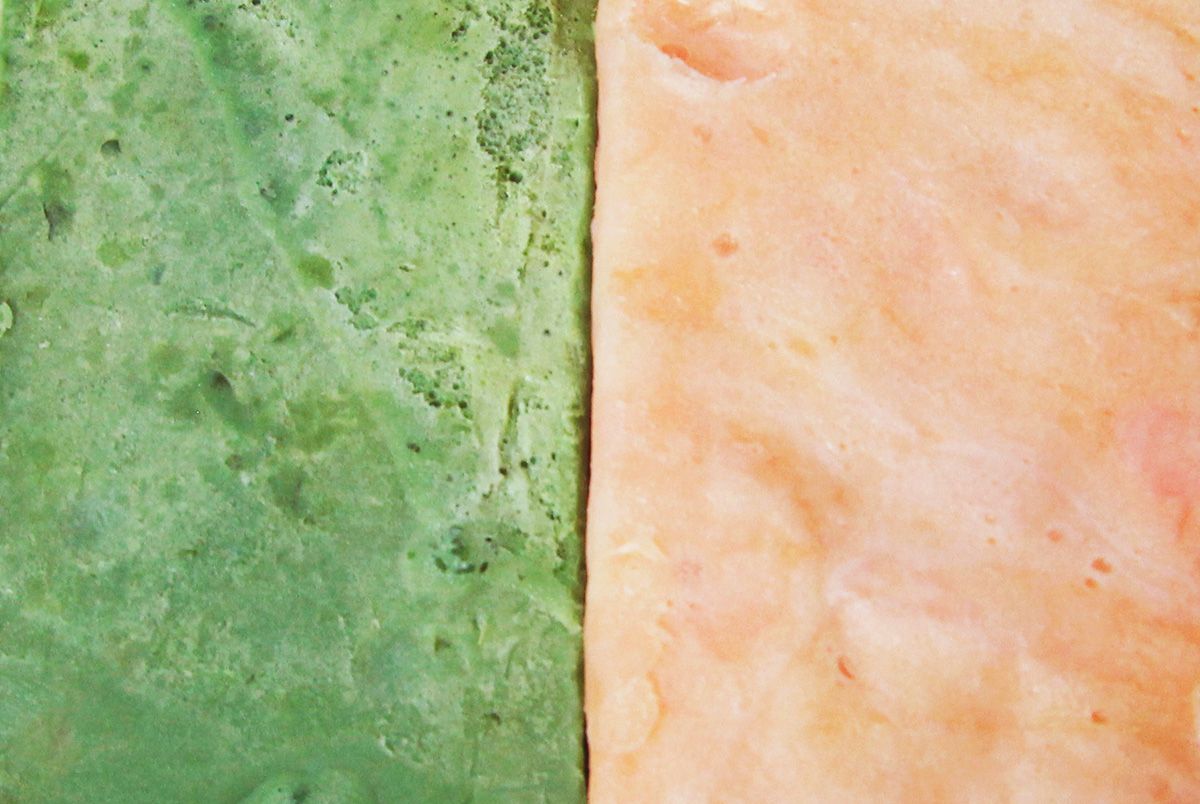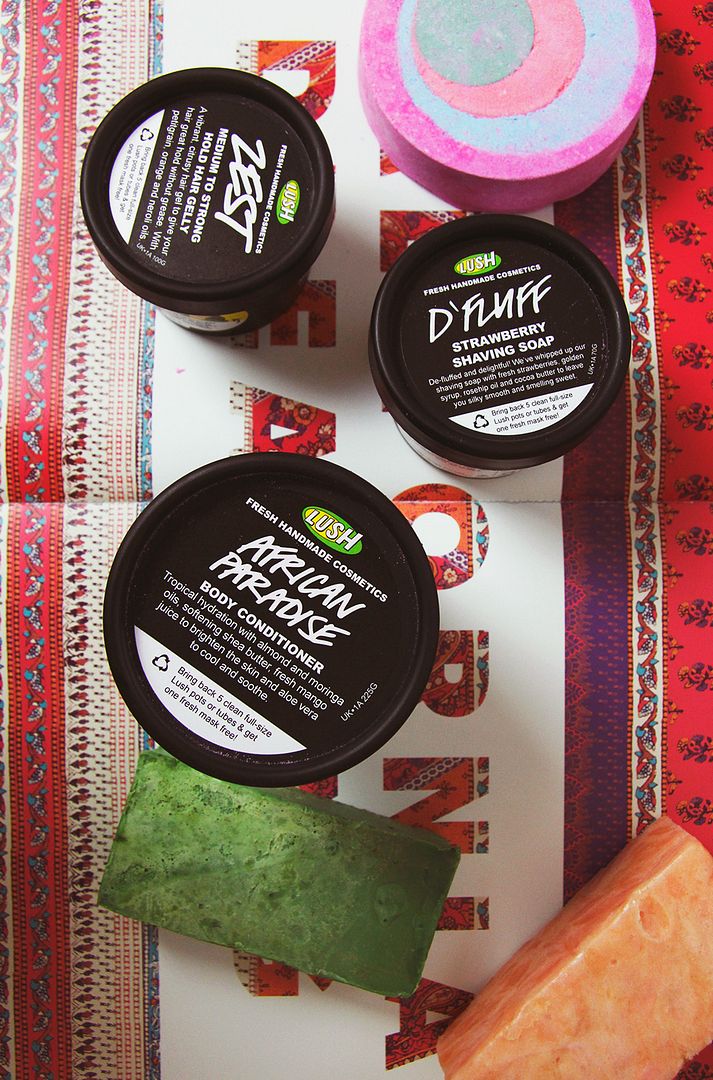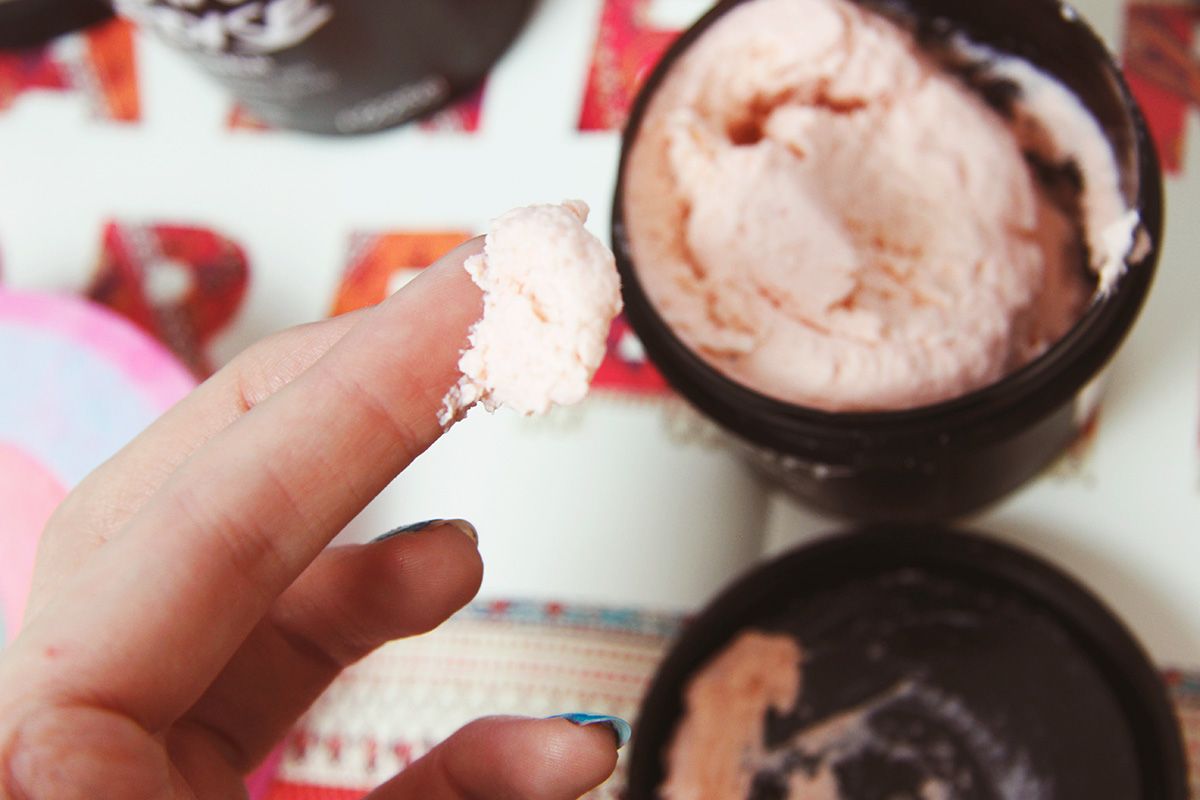 PHOTOS & WORDS: ZOE LONDON
LUSH HAVE GOT A WHOLE BUNCH OF INNOVATIVE NEW THINGS IN STORE THIS MONTH!


FEATURING:
ZEST HAIR GELLY*
GRANNY TAKES A DIP BATH BOMB
AFRICAN PARADISE BODY CONDITIONER*
D-FLUFF SHAVING CREAM*
MANGNIFICENT SOAP*
PARSLEY PORRIDGE SOAP*
It's no secret that when LUSH rolls out a new collection i'm usually the first in line to sneak a peek. After the success of their recent Easter and Mothers Day launches, they've come back again for Summer with a handful of new innovations. I've had a chance to play with a few of them so here's my thoughts!
As always, when I get sent stuff from LUSH I go and buy the bath bombs/melts twice so I can properly try it before photographing it to review – sounds mad but I hate giving reviews of stuff like this without actually trying it, and to try it I need to.. well.. throw it all in! I did just that with the absolutely huge Granny Takes A Dip Bath Bomb (£3.25) as it was too inviting not to try immediately. This mega bath bomb is made up of four layers that have a real citrus and uplifting scent. You can of course throw the whole thing in at once but why do that when if you break it up you can get a million baths?! Mine arrived all broken unfortunately so do be warned it's fragile! However, I didn't mind as this meant I could get about four baths out of it, so I was stoked. This is a great bath bomb, really strong scent that doesn't fade quickly, and it really, really turns the bath bright pink! I've never seen one so pigmented!
Something that really intrigued me is the D-Fluff Shaving Cream that is yet to be released on the LUSH site and instore but will cost £5.75 for 70g or £9.00 for 250g. It smells and looks like strawberry angel delight so it's quite unusual! It's really lightly whipped so feels gentle and light to apply, when you smooth it all over your legs (or wherever you want to shave!) it turns into a more creamy, easy to use shaving cream. I really like it! It's a bit weird to get on board with at first, but it's worth the money!
I have quite long hair so I haven't really given the Zest Hair Gelly (£11.25) again, not out yet – much of a go, but it's something I want to try on George and see what he thinks. My first impressions are that it smells really, really strong. I can smell like cucumber or celery or something like that in there, but as the name suggests it's mostly a lemony affair. It looks quite liquid-y (or wibbly, as I described it to G) so i'm not sure how well it will hold up on longer hair styles but for the boys with short hair I think it'll work a treat! It is quite an expensive LUSH item at nearly £12 though.
And then we have the three body products, the African Paradise Body Conditioner which sits a little more expensive at £19.95 for 245g, but is worth the money due to the ingredients used. Using only Fair Trade sourced products from SLush Funded projects in Africa, and the products are limited and therefore subject to change and due to the higher price bracket. I really like the smell of this actually and i've been using it as a hand cream as I hate creams that don't sink into my skin quickly – something that this does, almost immediately! Perfect. It smells of shea and mango, mixed with aloe vera and moringa. I really like it as well as the ethos behind it and think it's worth picking up if you're fussy with creams sinking in like me!
The other two body products are soaps, one is called Mangnificent, and smells of mandarin and lemon! The other is Parsley Porridge and it's a proper herbal one with parsley, tea tree and porridge. They both cost £4 each. If i'm dead honest, I don't like Parsley Porridge at all! It's not the kind of thing i'd like to use as it smells so strongly of parsley.. well..mixed with porridge and it's just a bit odd imho! I can see it being some people's thing, but for me, it's totally not! I like Mangnificent but soaps just don't float my boat as much as the other stuff from LUSH so it smells just pretty normal to me. I can see why it would be good for waking up in the mornings though as it smells much more zesty than the other, so i'd personally pick that one out of the two!
My picks? Definitely Granny Takes A Dip, and African Paradise, as well as D-Fluff for summer season! I shall be spoiling my body with the bath bomb, a quick de fuzz, and then a lovely moisturise after. Perfect. What's taking your fancy from LUSH's Summer new-in bits?