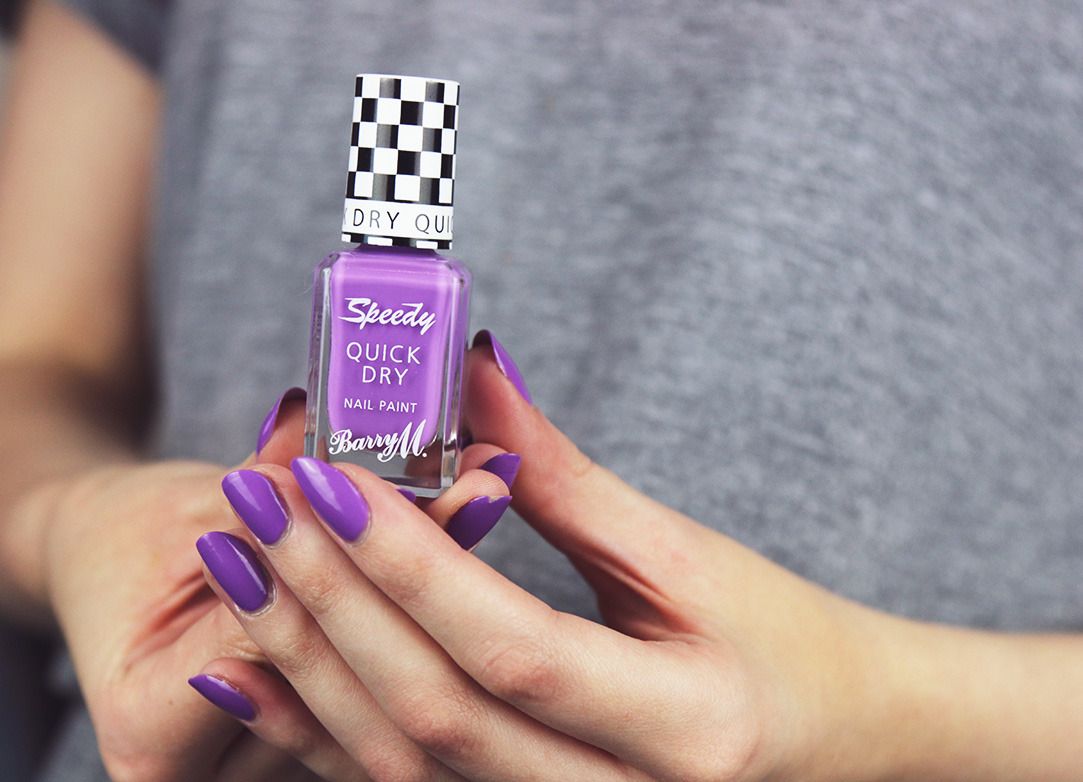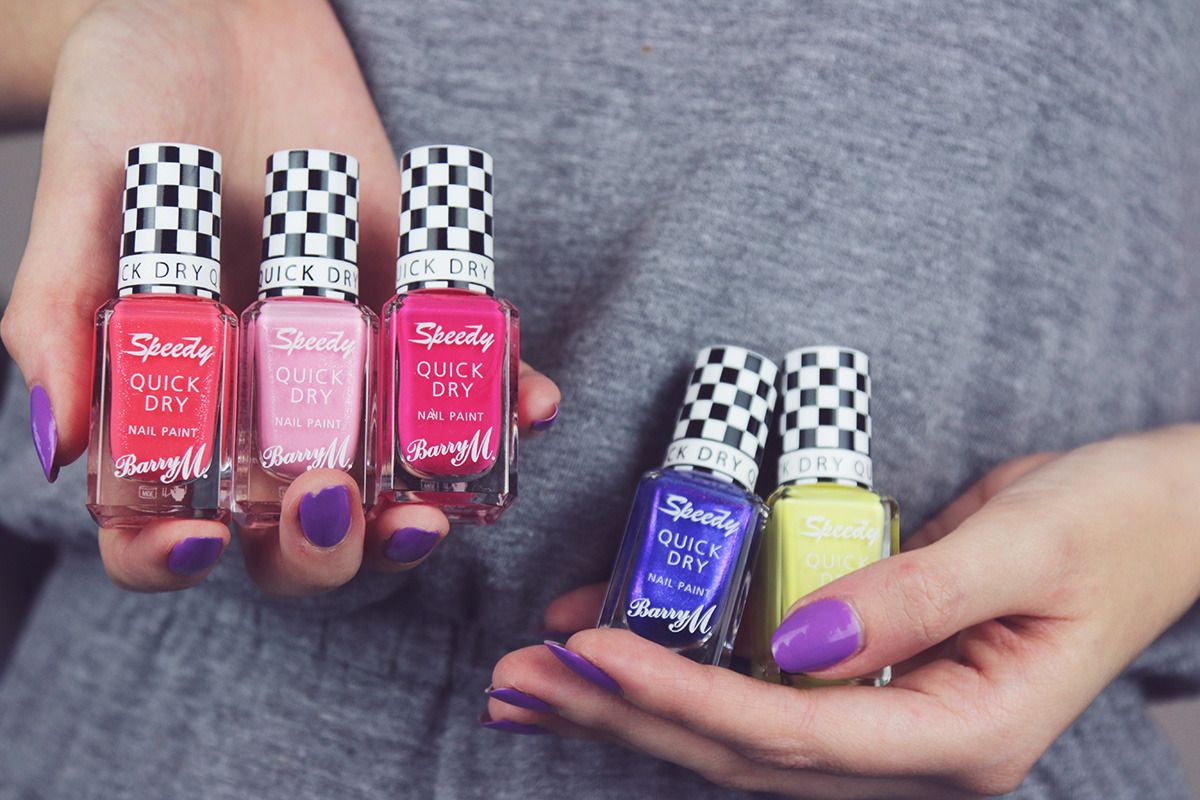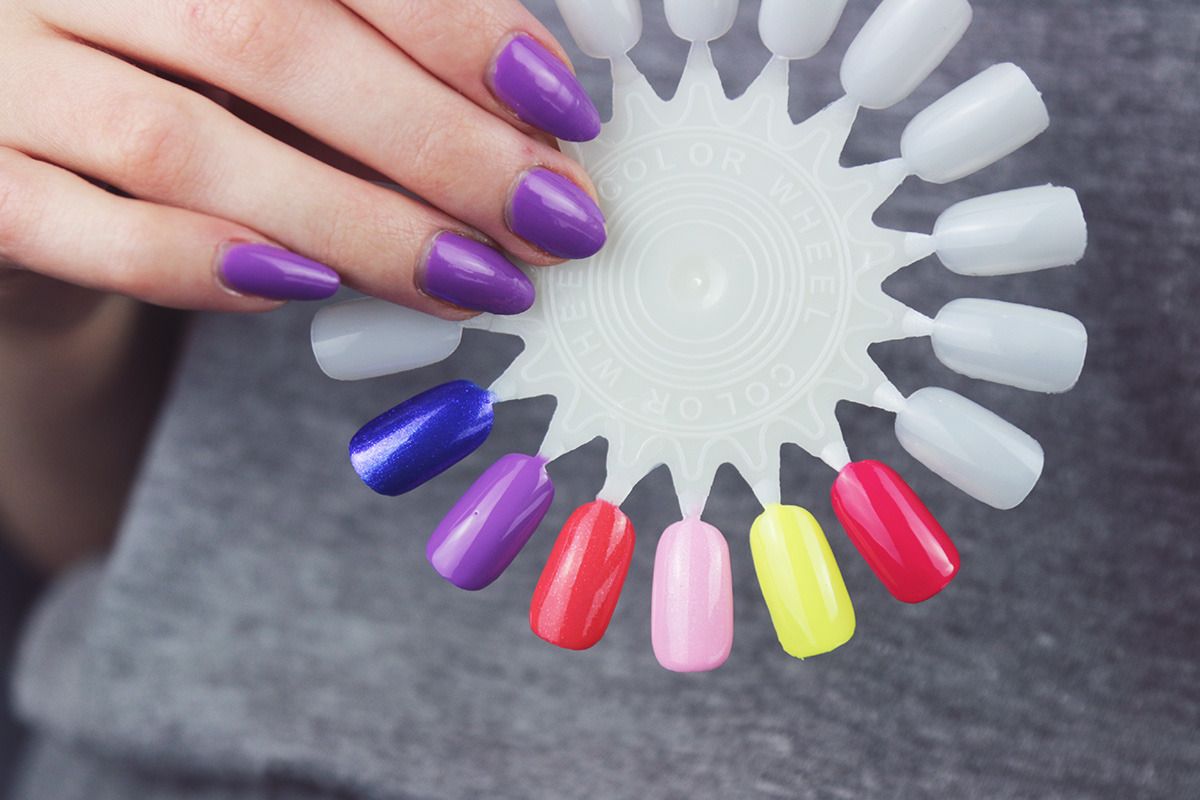 +–+–+
PHOTOS & WORDS: ZOE LONDON
FEATURING:
BARRY M SPEEDY QUICK DRY NAIL PAINTS
(l&r corresponding to wheel above)
SUPERSONIC*, NEED FOR SPEED*, TURBO CHARGED*, SPEED DEMON*, ON YOUR MARKS*, GET SET GO*
+–+–+
Earlier this year – back in February – I blogged about the
Barry M Speedy Quick Dry Nail Paints here
, which launched with a set of 9 pastel shades. Fast forward to Summer and they've expanded the range with six new summery bright shades to go with the 9 pastels that already exist.
I was particularly drawn to the purple – Need For Speed – which reminds me loads of Illamasqua's cult nail polish Jo'Mina,
as seen here in this super old blog review
of mine. Although it's a little pinker than Jo'Mina, it's still a really good dupe. There's three cream shades in this set, and three shimmer shades. My favourite is probably Need For Speed, but I do love the hot pink Get Set Go, too. I also think the yellow, On Your Marks, will be a good alternative to the Models' Own Polish For Tans range and I can see it being popular on holiday!
As I said in my review before, these didn't seem to dry massively quicker than the regular Barry M polishes for me, although I do think if you do two thin coats they do seem to dry
marginally
faster – touch dry at least anyway! Which is good if you're a little prone to smudging one or two, like me. No smudges here! I also love the brush shape on these, as it's quite wide and allows for neat application with the ease of just a few strokes on each nail. I find it easy with this brush shape to make flawlessly painted nails with no smudges or smooshes down the side of my nail! I'm really drawn to this range and I've found myself reaching for the Speedy polishes a few times since the launch, so i'm pleased there are some more shades. For me this is more of a Summer nail winner than the other Barry M nail launch, the Daylight Curing range, which you can
read my thoughts on here
.
They're just £3.99 each and should be out in stores now. What do you think of the Barry M Speedy Quick Dry polishes, did you buy any of the pastel shades earlier this year?
+–+–+