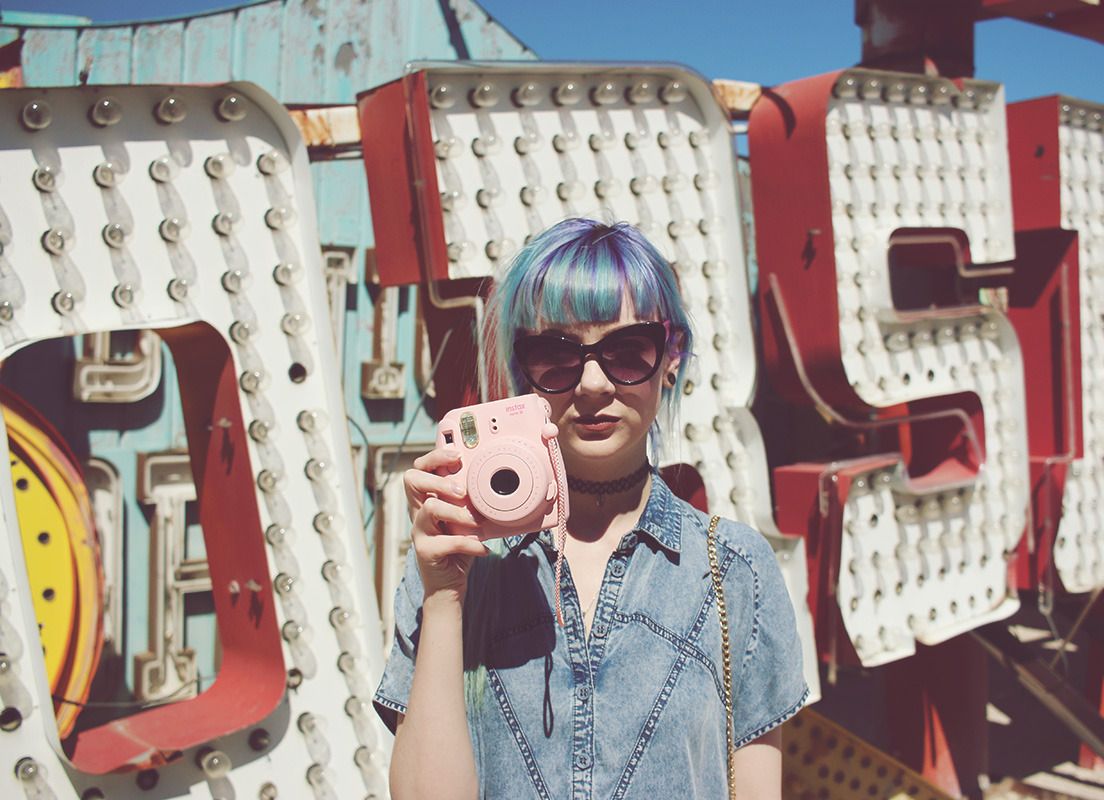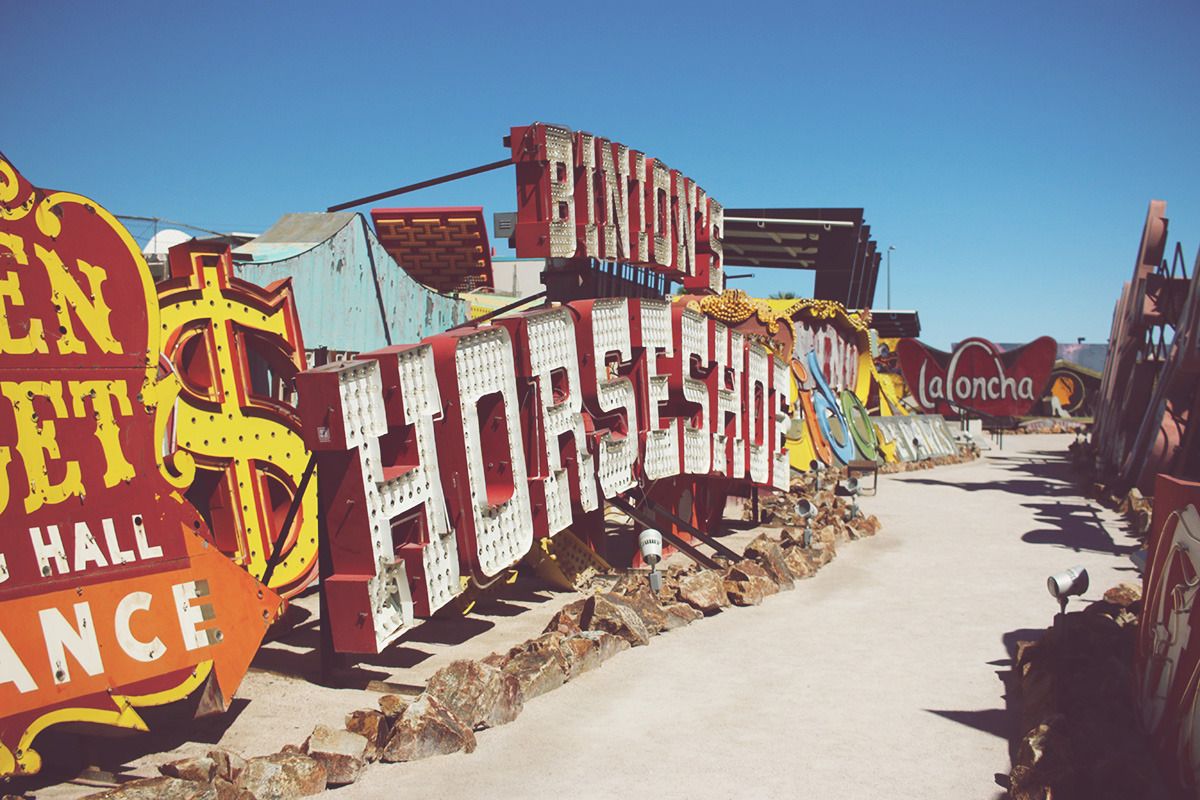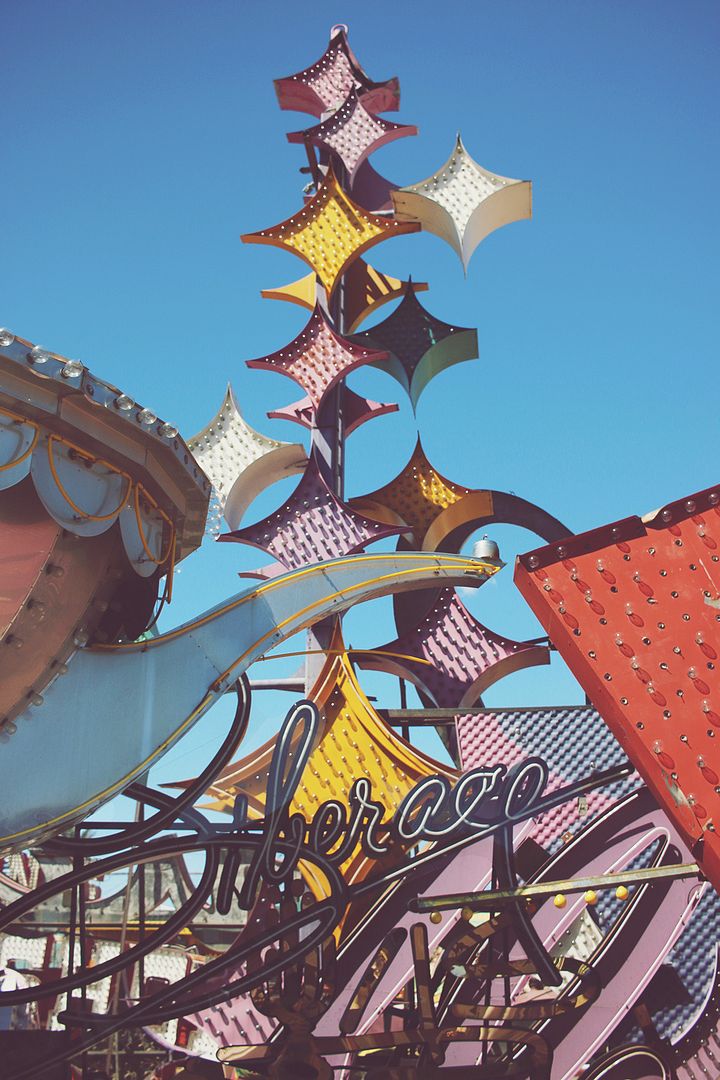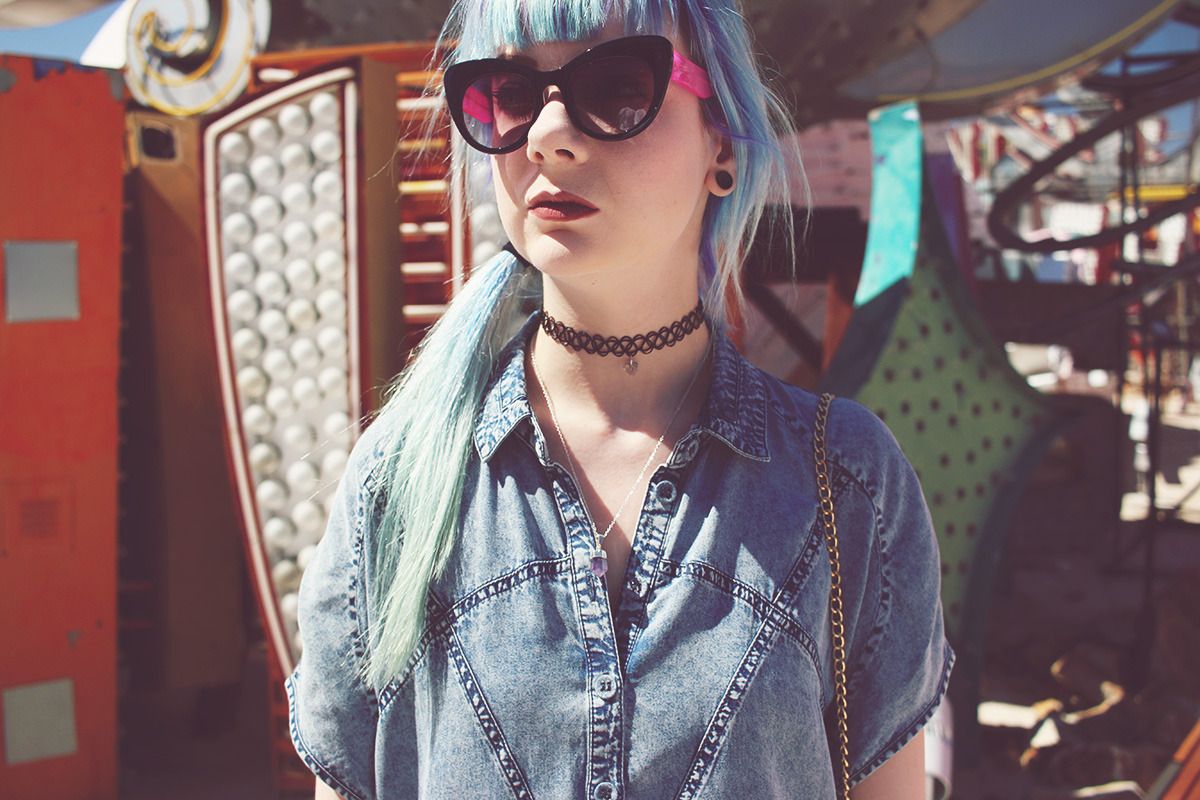 +–+–+
PHOTOS: GEORGE ROCKETT
EDIT & WORDS: ZOE LONDON
FEATURING:
DRESS: RIVER ISLAND X JEAN-PIERRE BRAGANZA*
SHOES: VANS
BAG: BOOHOO.COM*
CHOKER: ASOS
SUNGLASSES: TOPSHOP
+–+–+
One of my favourite things we did in California was visiting the famous Neon Graveyard in Las Vegas. Set a fair distance away from the Las Vegas strip and in the desert, lies a boneyard of old neon signage from as old as the 1930s, and considered some of the most architecturally important pieces in the history of Las Vegas. You book on a one hour tour, with an amazing guide – ours was both friendly, hilarious and insanely knowledgable about the signs – as you're taken around in an intimate small group to meet the signs up close and personal.
Some of the highlights of the boneyard include the old Moulin Rouge sign which marked a significant shift in interracial hotel relations in Las Vegas, prompting the rest of the country to follow suit. Kinda mad to think only a short amount of time as about 60 years ago or so, this was commonplace for such segregation. The Moulin Rouge sign is so stunning and was rearranged by the Neon Graveyard curators to seemingly spell out the words 'In Love' so that couples on weddings can take amazing photoshoots in front of it – love that!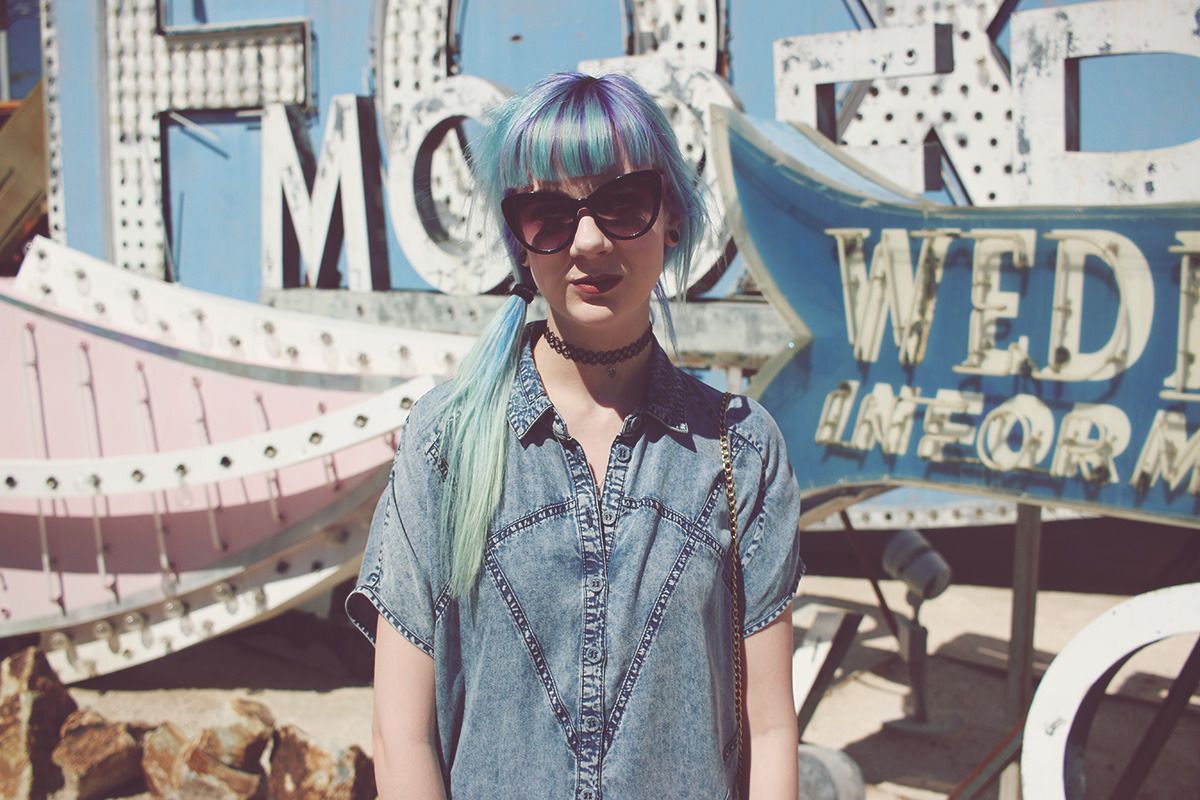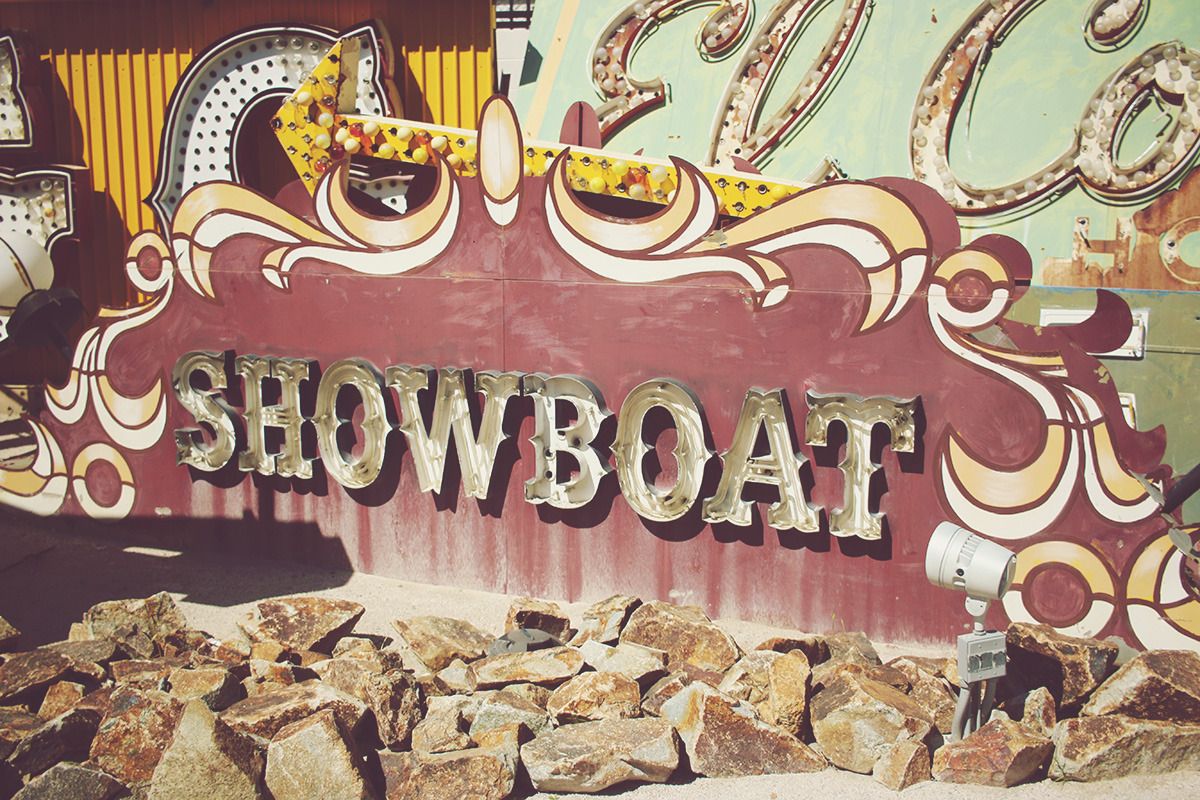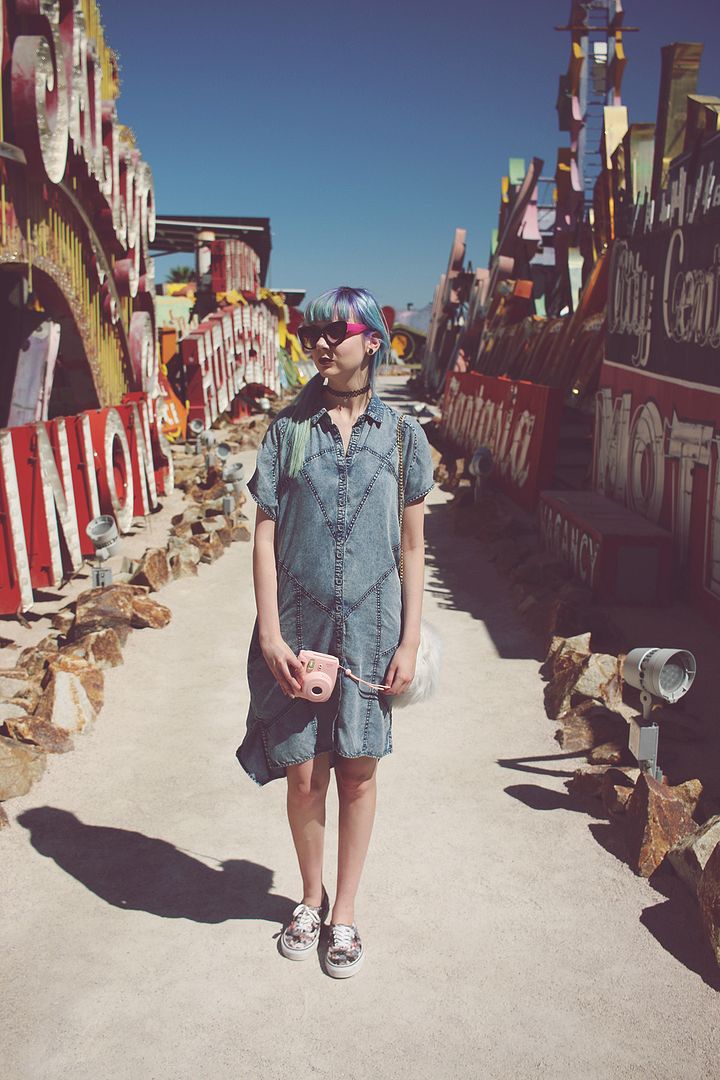 I know most of the photos in this post include me, but I didn't want to fill it with straight out photos of the signs as then the magic of the place is left unspoiled for your arrival. There's a million pics though, I just could not narrow them down at all! I feel like these are some of the nicest photos we've ever taken! Just a note on photos though, they're dead strict about it and photos taken are only allowed for personal use, and you're only allowed to take in one slr camera with just one detachable lens. Definitely don't go armed with loads of big cameras or they'll be taken off you! I took my little Instax polaroid to capture some amazingly cute polaroids to keep for when we're old – only problem is that it was a soaring 33 degrees that day (you can't quite see in my face how much I was melting!) so they're a little bright!
Anyway, one of my favourite signs was the huge Stardust sign by the exit. Standing absolutely huge in their new home at the graveyard, it's amazing to imagine how they must have looked on the casino on the strip back in 1958. Apparently it could be seen for three miles across the desert, and I can't imagine how mad that must have been back in the fifties.
If you do one thing outside of the strip when visiting Las Vegas, make it a trip to the Neon Graveyard. I can't even begin to express how much I loved it – honestly one hour was not enough and I would go back in a heartbeat. Hopefully you can see the beauty in these photos and add this place to your list of must-see places in Las Vegas.
I knew there was more to LV than just the strip, and i'm so glad I ventured out into the desert to find it. Learning about the history of the neon signs and how they came to be, the amazing stories behind them and the pioneers who created these new fonts, these new styles, and lit them up above the Las Vegas skyline, making the infamous strip we know today. Just, take a bottle of water for the hour because it's darned hot in that desert!
What do you think of the Las Vegas Neon Graveyard? I think these are some of my all time favourite photos George has ever taken and i'm going to treasure this memory for a long time. Let me know what you thought in the comments.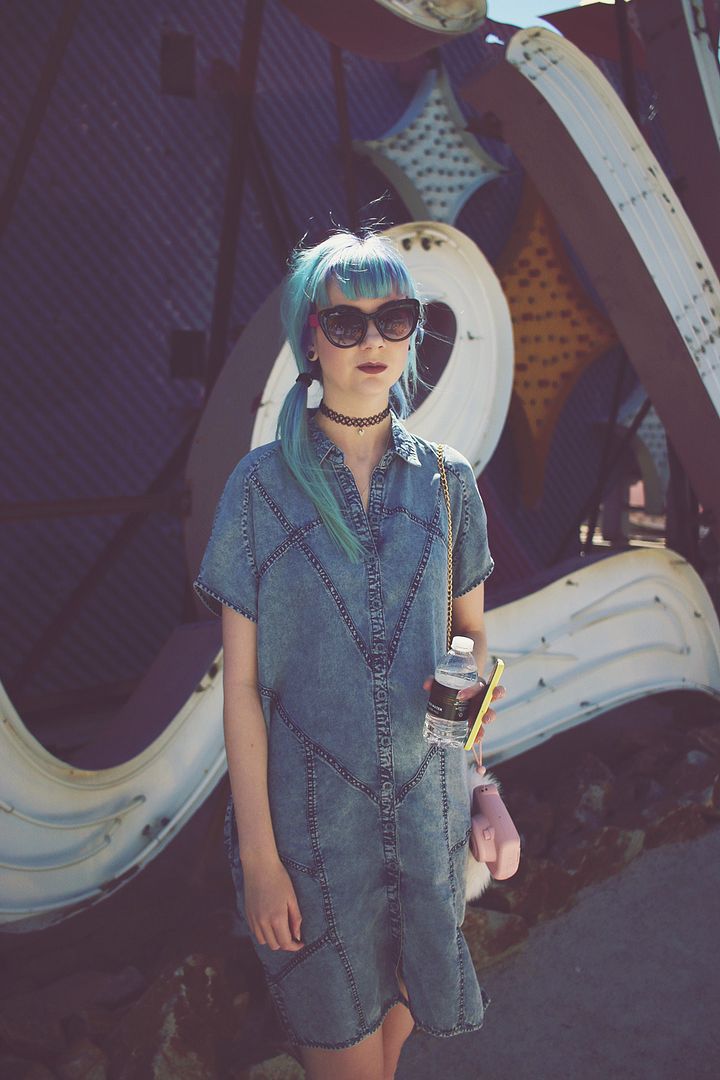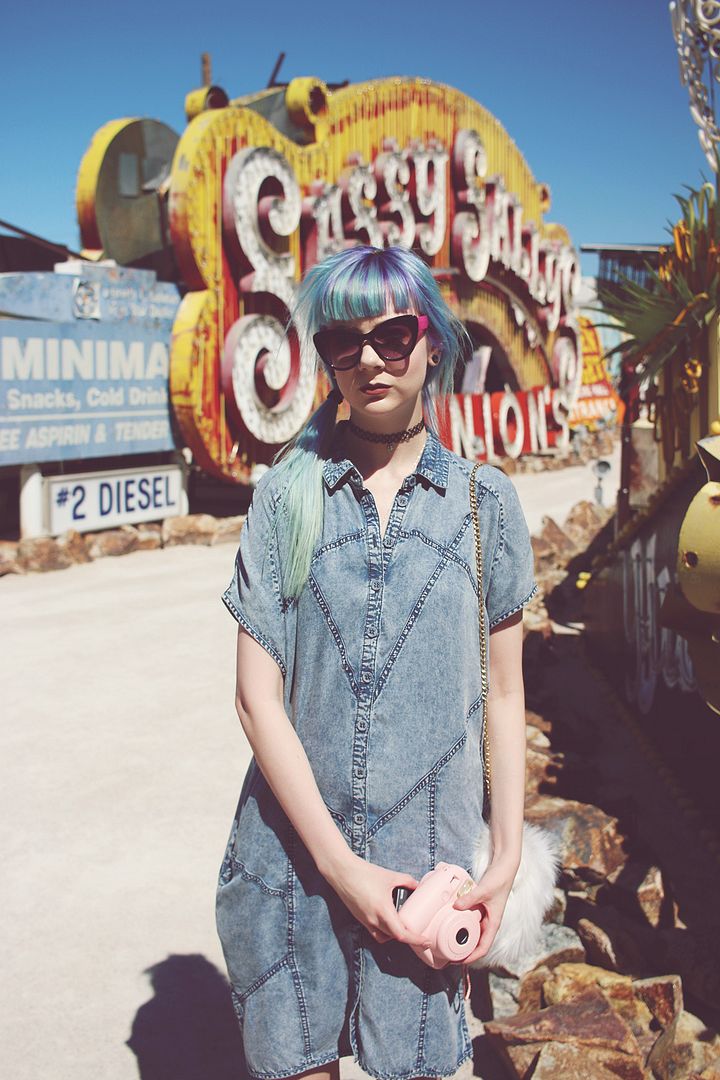 +–+–+