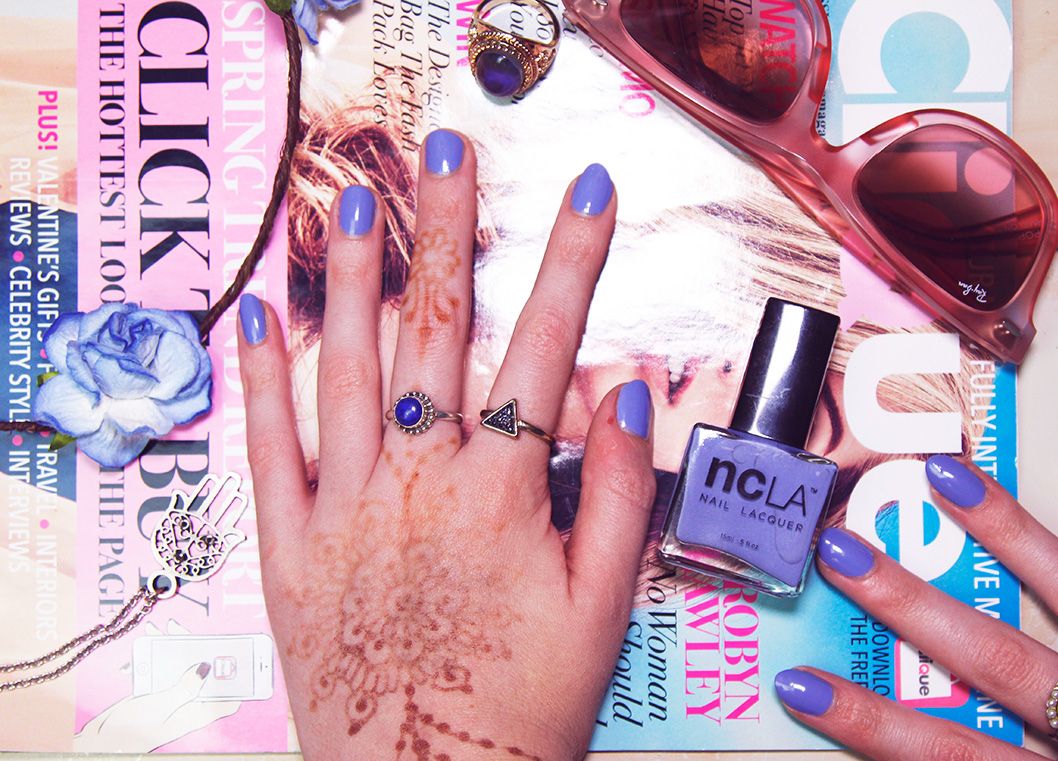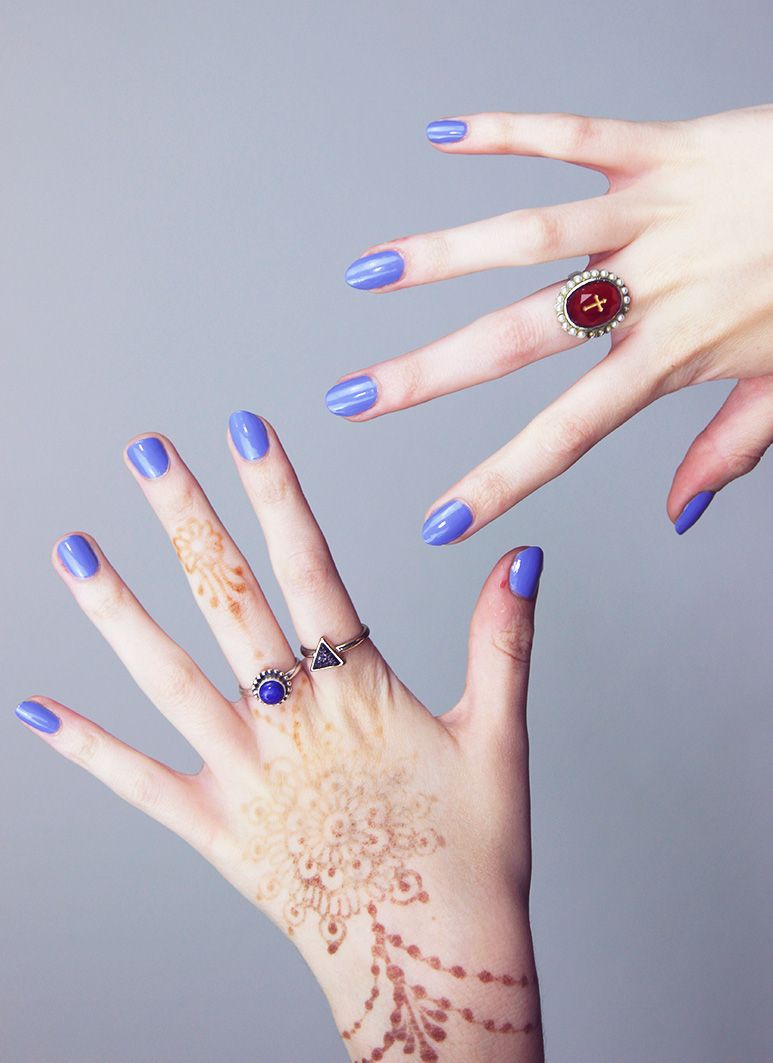 PHOTOS: GEORGE ROCKETT
EDIT & WORDS: ZOE LONDON
NCLA'S EIGHT DAYS A WEEK IS THE PERFECT NAVY/LILAC HYBRID
I'd been looking for something this colour for ages and when I spotted this on cutECOsmetics for half price I just had to snap it up. It's totally one of those weird formulas that goes purple in some lights and blue in others, so for me it's a great hybrid. I'd been looking for something similar to Essie's Truth or Flare for ages after seeing it on Jen as I haven't been able to find the Essie polish for months! I think that Eight Days a Week is certainly pretty similar but I wouldn't go for a dead ringer due to all the purple tones in it rather than blue. My studio lights especially make it look quite purpley. I'd say it looks a bit more blue IRL.
So NCLA have been one of my fave nail varnish brands for years, to see other shades check out this review from 2012 on my blog here! Theyre '5 free' nail polish which means they're Formaldehyde, DBP, Toluene, Camphor and animal testing free, so they're pretty much one of the best nail polish brands for ethics out there. Their branding is also super cool and the shades are pretty unique. I have a few others but the fact that they're so cheap on cutECOsmetics is definitely a huge draw to get some more shades…
What do you think of this navy/lilac hybrid in NCLA Eight Days a Week? I totally adore it. As a side note these pics were taken three days after application – no chips yet!