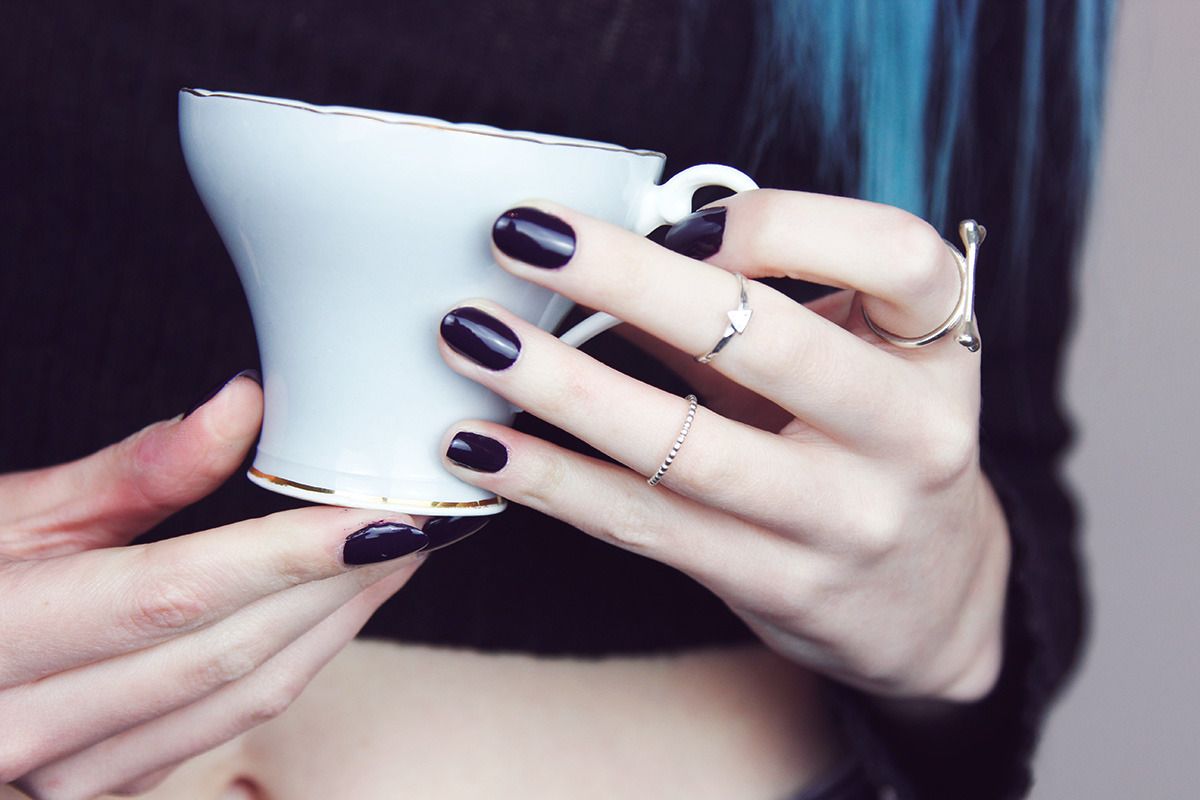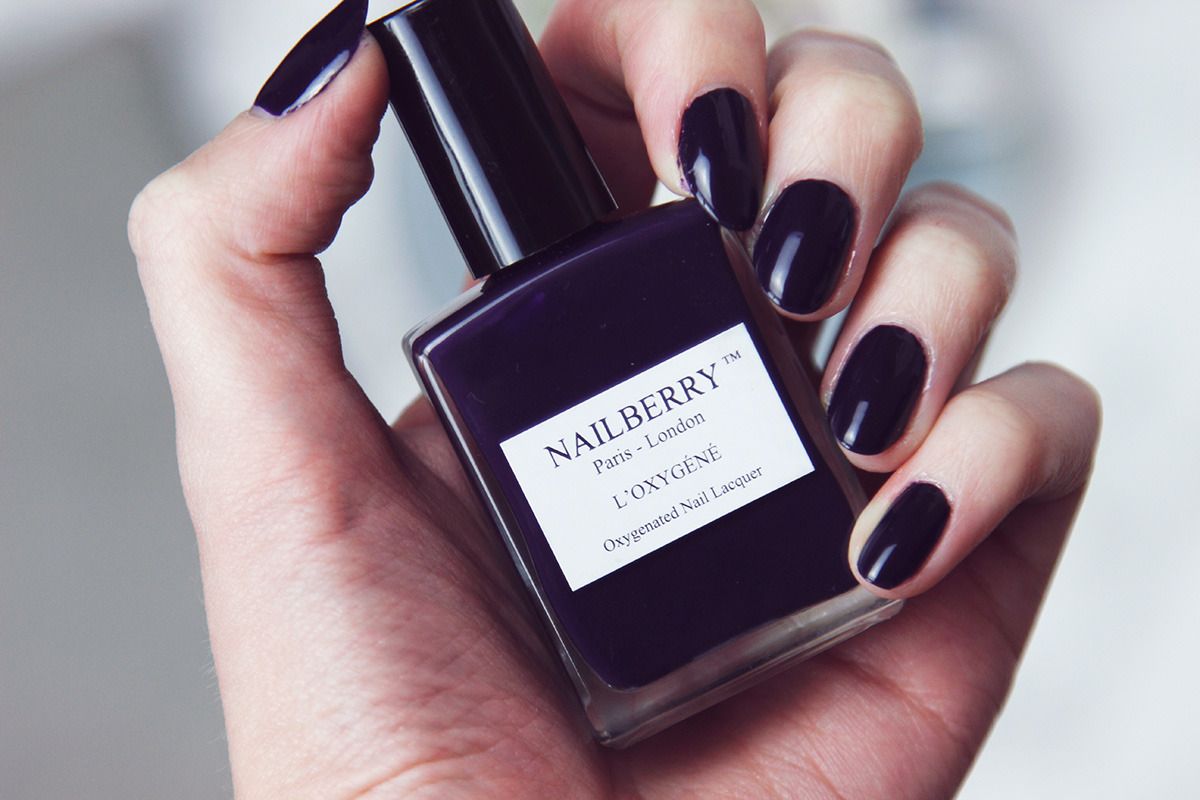 +–+–+
PHOTOS & WORDS: ZOE LONDON
A NEW NAIL POLISH IS IN TOWN. SPOTTED BACKSTAGE AT LFW, MEET NAILBERRY.
FEATURING:
NAILBERRY POLISH IN BLUEBERRY*
+–+–+
At Fashion Week, you can often stumble across new brands you've not met before, and that happened for me this season in the shape of Nailberry. Backstage at Felder Felder, artists frantically yet perfectly manicuring the models with a shade called Noirberry, which is a really rich, deep red black. Perfectly encapsulating the rock-n-roll vibe on the catwalk at Felder, of course. I met the PR girl backstage who really kindly gave me a Nailberry to try, and the shade she thought would suit me the most was this one – Blueberry.
It's actually insanely hard to photograph because in daylight it is a very rich, red toned purple. But it is deep, insanely deep. Almost black looking. I love it! Nailberry is 5-free which means it doesnt contain any nasties, and is fairly reasonably priced for an indie brand but still toward the higher end spectrum at £14.50 a polish.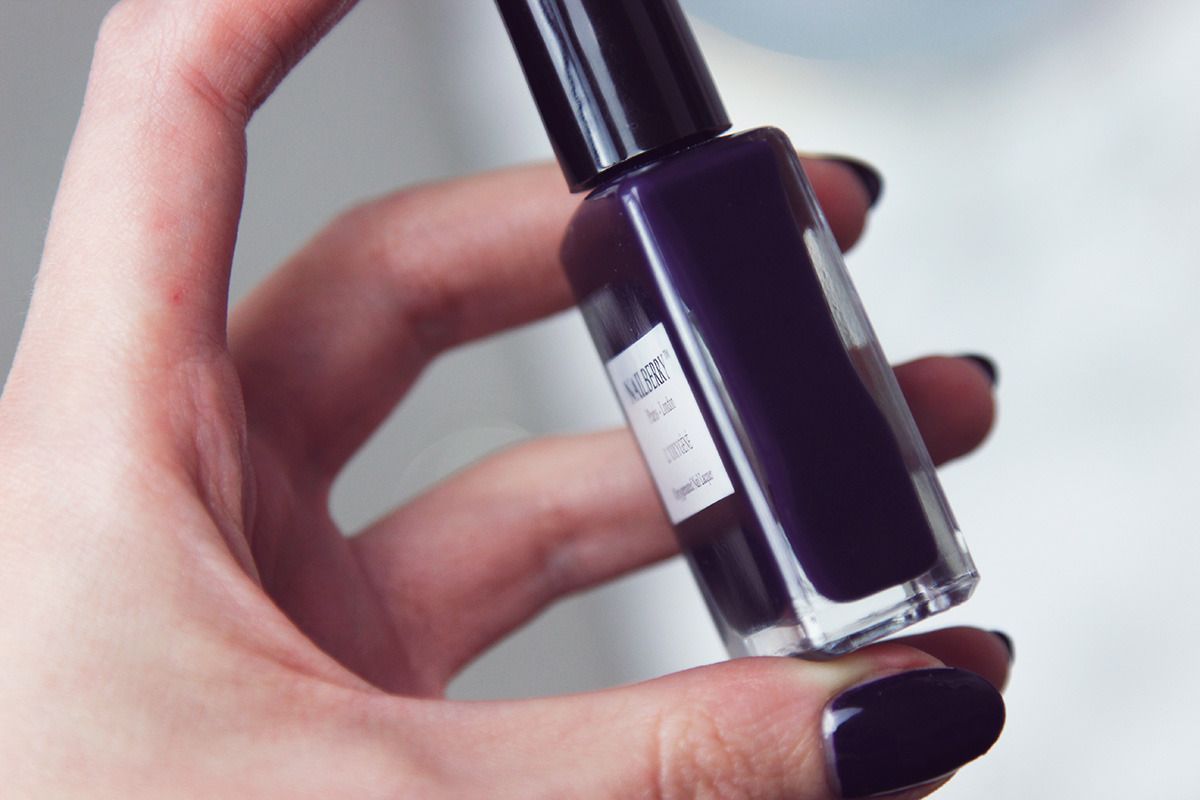 However, let me tell you about the coverage. Wow. I did two coats just to be sure but to be totally honest I genuinely don't think it needed it. It was so thick, glossy and richly pigmented with just one coat that if you were in a rush or needed something a little more quick drying (this did take quite a while to dry fully) you could easily just use the one swipe. The brush is quite long and a little fiddly however, so it does need a steady hand.
Blueberry is unlike anything I have in my nail varnish wardrobe and I just absolutely adore it. I love the packaging, I love the glossy glossy finish and I love the shade selection. I'm massively into indie brands at the minute as they seem to be offering something the high street doesn't. I guess the only problem is the cost. I found it's also lasted well so far, having stayed mostly chip free for three days now.. i'm happy with it!
When you know a polish is 5-free and minus any chemicals, personally, I think it's worth the price. What do you think of this Nailberry shade Blueberry? I've now got a stupidly long wishlist of new shades that I want to buy… not that I need any more polishes, mind.
Shop their full range here.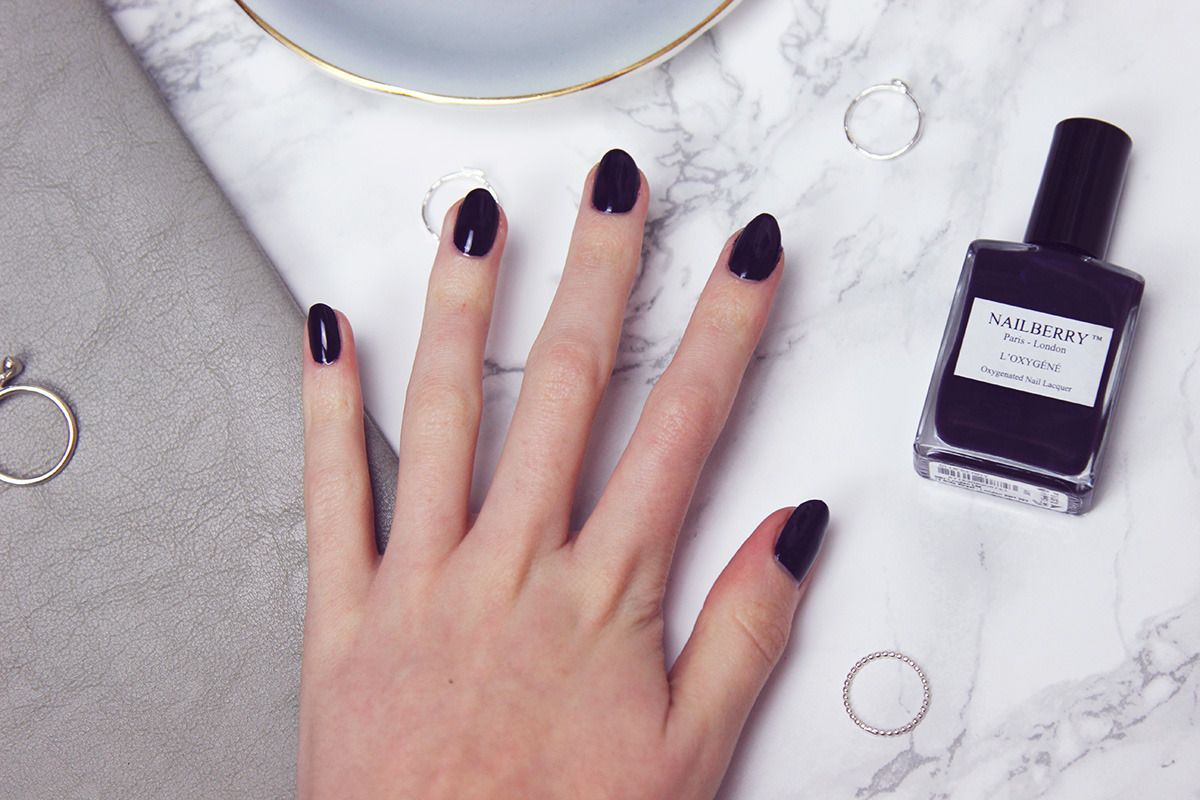 +–+–+