+–+–+
PHOTOS & WORDS: ZOE LONDON
IT'S THE BIGGEST EUROPEAN MUSIC EVENT OF THE TV CALENDAR THIS WEEKEND AND I'M HERE TO GIVE YOU THE LOWDOWN ON EVERYTHING EUROVISION!
+–+–+
Hi, i'm Zoe, and i'm a bonafide Eurovision nerd. We all have our 'thing' that we love and for most people it's something like Game of Thrones or Grand Theft Auto, but for me, that 'thing' is the Eurovision. I love it, the songs, the betting, the drama (ooh there's been a lot this year!) and the general spirit of Europe coming together. Yeah okay so it might be silly, a bit cheesy with a little bit of kook and a lot of political voting, but it's a barrel of laughs and when you can look past the cheese element, it's a whole load of fun. It's one of the most accepting, happy and hilarious communities i've ever been a part of, so take up your vote card, invite some mates over and get involved!
Last year I had the pleasure of going to the Eurovision in Copenhagen, so all these photos are taken from my time there last year – I hope to return in 2016!
The two semi-finals have already taken place this week with the 20 countries chosen by Europe to make up the 26 (20 semi finalists + the 'big 5' and last year's winner) who will compete for the title of Eurovision champion for 2015 this Saturday. It can be massively confusing and a bit odd, so here's my guide for what to look out for, what's going to happen and how you should drink accordingly! (Yet responsibly, obviously.)
EXPLAIN THE BIG FIVE & THE OTHER COUNTRIES
The 'big five' are the main economic contributors to the Eurovision, so they gain automatic entry into the contest final every single year. They are made up of France, Germany, Spain, Italy and the United Kingdom (woo.)
The other countries are in Europe are given the choice to enter or withdraw each year as they please, and there are two semi-finals which take place prior to Saturday's Grand Final. There will be 10 winners of each semi-final, meaning 20 additional countries will make it through to Saturday. That's why your favourite european country might not always be in the Eurovision final, either they have withdrawn due to financial or other restraints (some may even be disqualified, like Georgia in 2009 who entered a song too political, and was disqualified) or they simply did not make it past the voting stage of the semi-finals.
WHATS ALL THIS ABOUT AUSTRALIA?
This is baffling and odd for all Eurovision fans, as for the first time ever in the shows' 60 year long history, Eurovision have allowed for AUSTRALIA to compete. Yup, as far away from Europe as possible! This has been allowed to happen due to it being the special 60th anniversary of Eurovision, and the large cult following Eurovision has over in Australia.
They have an automatic pass to the final for this year only, and should they win, Germany will host the contest next year and Australia will be allowed to participate in 2016 again only. It's going to be aired live on Australian tv at their local time of 5am Sunday, and there will be large street parties and a real big fun element to the show happening over there as they've entered one of Australia's biggest pop stars, Guy Sebastian, who won Australian Idol. Honestly? Don't rule out the idea of them winning, it's a real strong possibility!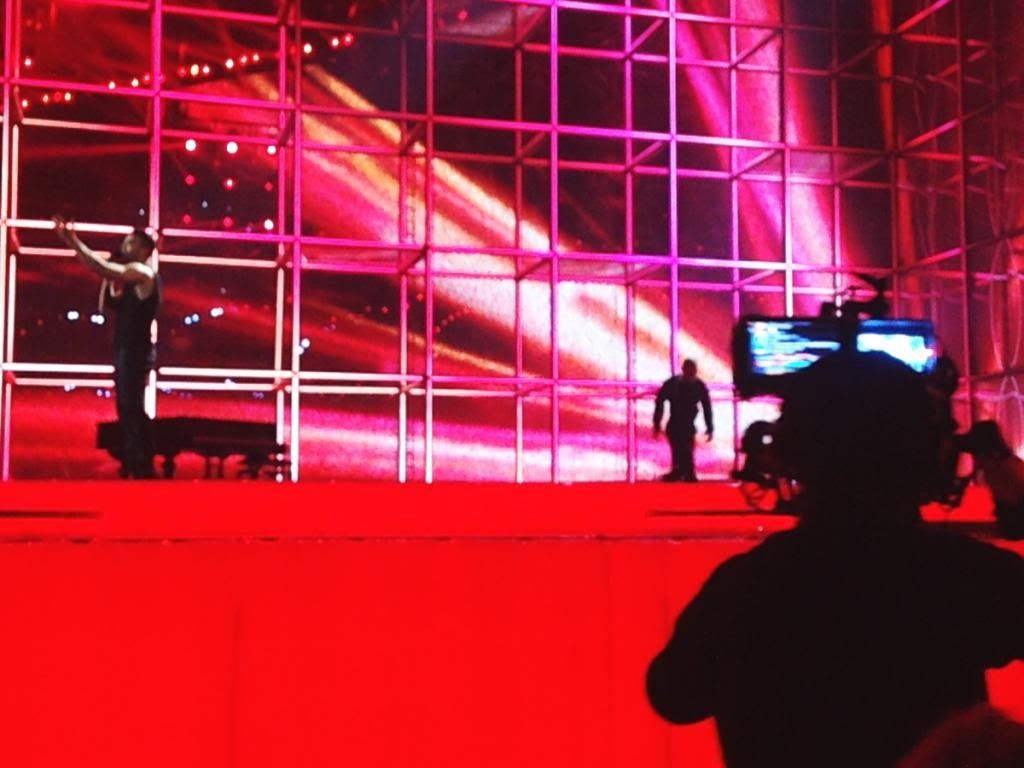 WHY IS IT IN AUSTRIA?
It's in Austria this year because Austria won last year, with their fabulous entrant Conchita Wurst. Every year the winner goes on to host next year's contest, doing it in their own voice, with their own style, presenters and interval. Pretty intrigued to see what Austria do for their interval this year!
ANY NOTABLE RULES?
Each country has only 3 minutes to perform their song, and it must be an original song written for Eurovision – previously unreleased. There's not allowed to be any more than six performers on the stage, and they must all be over the age of 16. They must sing it live but no other instrument is to be played live on the night. They can sing in any language, including made up languages, but no instrumental performances are allowed – however some countries have entered acapella tracks before.
There's no restrictions on the nationalities of the performers – ie they don't have to be from the country they are representing. They can be famous recording artists, or completely unknown, there is no restriction. We could enter One Direction if we wanted, but I doubt they would do it!
OK, TELL ME ABOUT THIS YEAR'S NOVELTY/HILARIOUS ACTS
There's not a wealth of hilarious acts this year, devastatingly. Probably the UK is actually the closest thing, as the others were knocked out in the semis. Israel has entered an upbeat fun song with a funky dance move, that's gonna get everyone up and pumped!
WHEN'S THE BEST TIME FOR A TOILET BREAK?
Personally I try not to go to too many toilet breaks during the actual performances, but prior to every live performance there is a 2 minute Eurovision 'Postcard' that plays, having been submitted by the country performing. This is often a good chance to run to the toilet as they can be a bit boring!
Also, any time toward the second half of the tele-vote announcements, as by then there's usually a really strong indication of who is looking set to win, and there's time to pop to the toilet without missing any vital votes!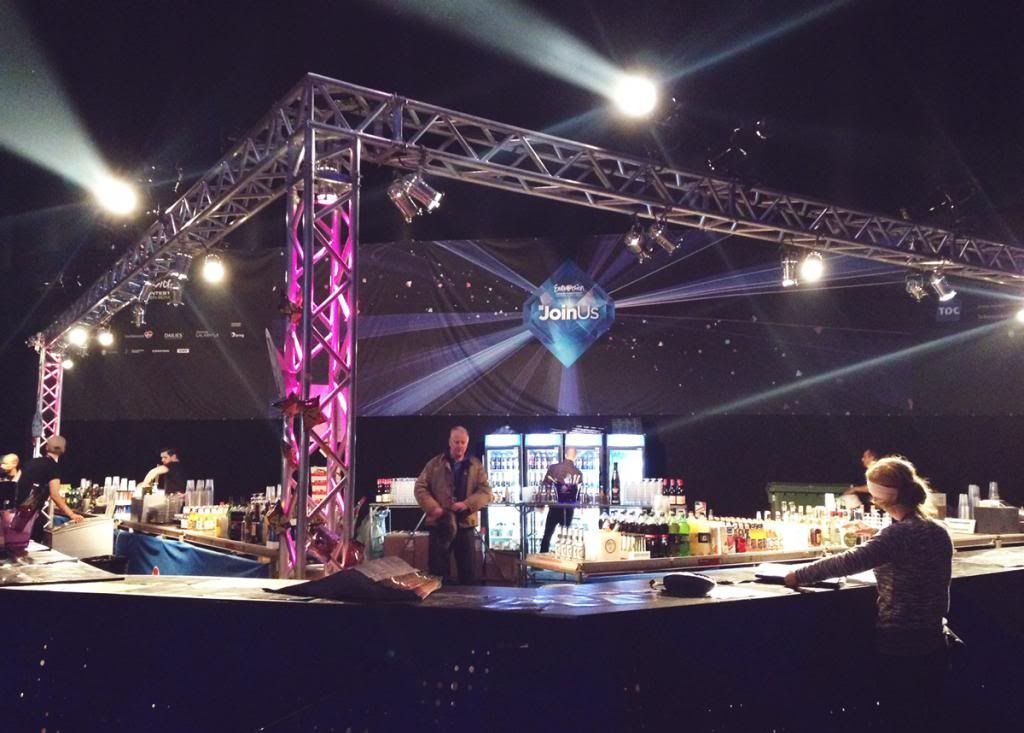 +–+–+ ZOE'S EUROVISION DRINKING RULES +–+–+
DRINK EVERY TIME A CONTESTANT WEARS WHITE CLOTHING.
DRINK WHEN THERE IS GLITTER THROWN.
DRINK WHEN PYRO/FIRE/FIREWORKS GO OFF IN THE ARENA.
DRINK FOR EVERY 'HELLOOOO AUSTRIAAAA' SHOUTED.
DRINK EVERY TIME GRAHAM NORTON IS MILDLY RACIST.
DRINK WHENEVER SOMETHING GOES WRONG (IT ALWAYS DOES)
DRINK IF ANYONE IS NOTABLY BOOED IN THE ARENA.
DRINK WHEN YOU SEE BATSHIT CRAZY INSTRUMENT MIMING/PLAYING.
DRINK IF A SONG IS IN THE COUNTRY'S NATIVE TONGUE.
DRINK IF THE SONG IS IN ENGLISH BUT SOUNDS LIKE NATIVE TONGUE.
DRINK WHEN YOU SEE BOOBS FLASHED.
DRINK WHEN YOU SEE GRAHAM ON SCREEN.


BONUS 2015: DRINK WHEN THEY SAY 'GOOD MORNING AUSTRALIA!!!!'
DOWN ENTIRE DRINK IF ANY COUNTRY ENDS ON NIL POINTS.
DRINK IF NEIGHBOURS PREDICTABLY VOTE FOR EACH OTHER.
DOWN ENTIRE BOTTLE OF DRINK IF UK DOES WIN!
+–+–+
AND LASTLY, MY PREDICTIONS?
I do think we're going to see a win for Sweden tonight – but Italy and Russia will both do well. Strong ones to look out for include Georgia & Belgium, too!
+–+–+
I know this was a little different but seeing as I never blog on a Saturday anyway, consider this a nice little bonus blog post! Enjoy the Eurovision!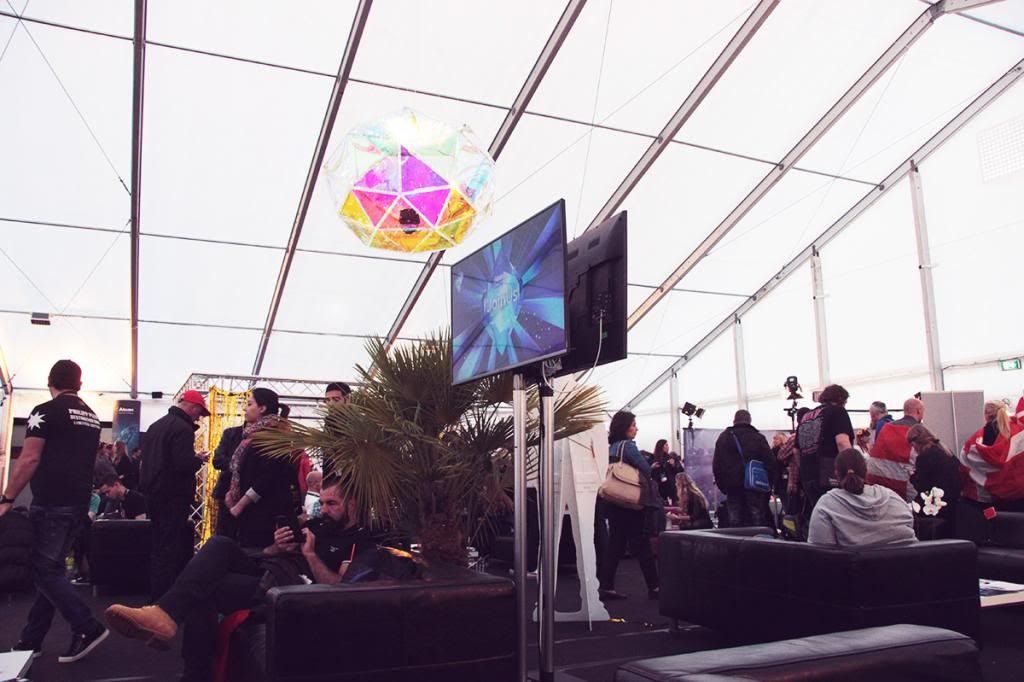 +–+–+