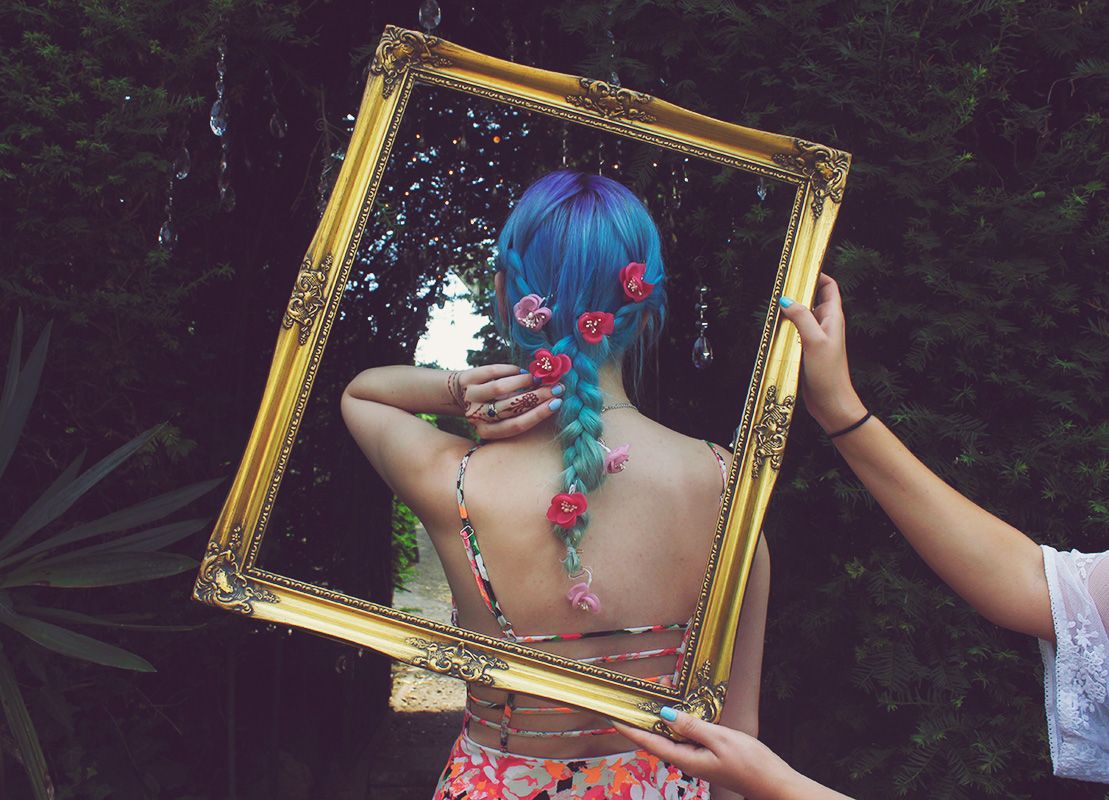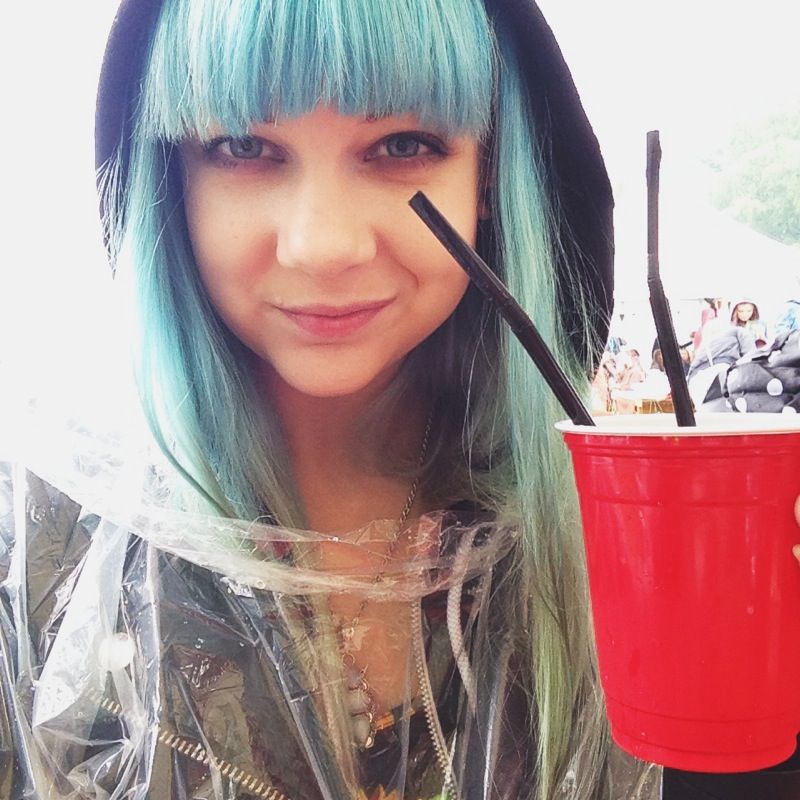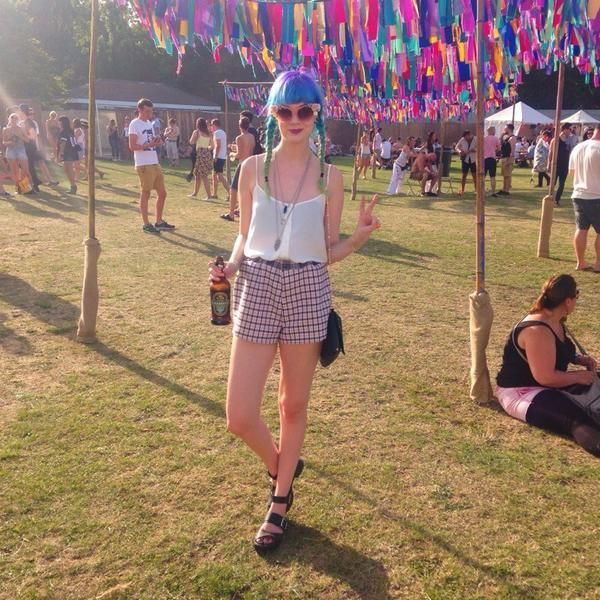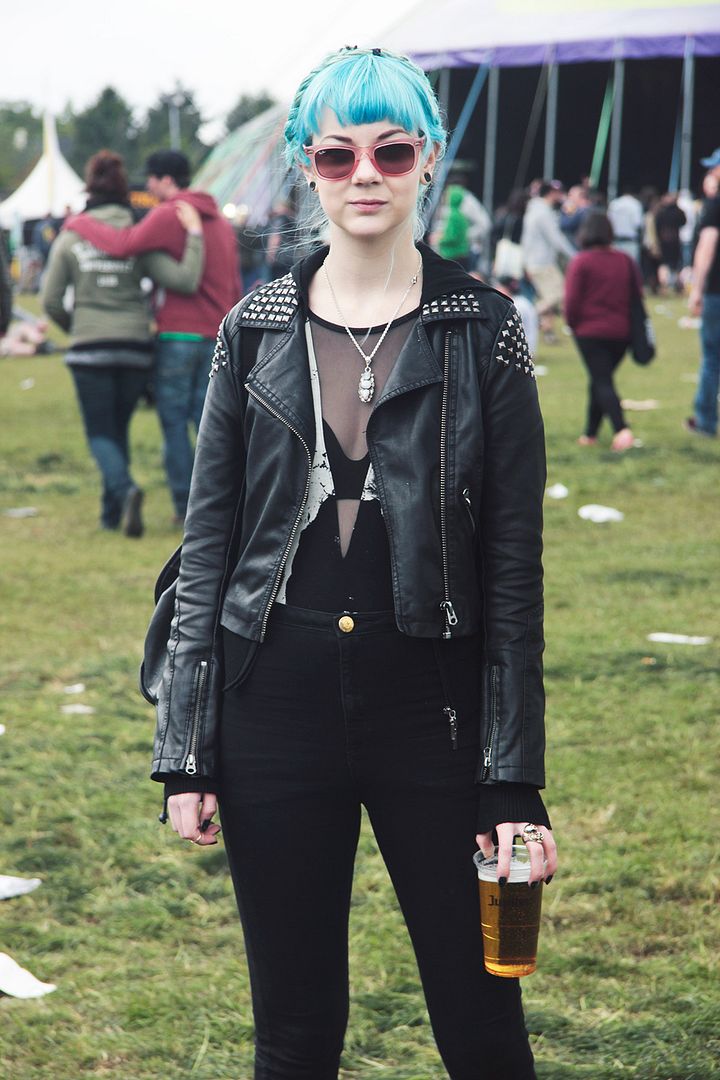 PHOTOS: VARIOUS
EDIT & WORDS: ZOE LONDON
I'M ON MY TENTH FESTIVAL SO FAR THIS YEAR, SO LETS TAKE A LOOK AT THE HAIR I'VE BEEN SPORTING THROUGH RAIN, MUD, SHINE AND SUMMER ON THE FESTIVAL FIELD!
Festival hair can be a complete nightmare to try and navigate. Whether you're camping, glamping or hotelling, you can't avoid the rain, dirt or sunshine beating down on your locks. What you do always want though, is for your hair to look good. I've been wearing so many different styles I thought i'd summarise them all here for easy viewing, and talk through a few key styles!
PLAITS ARE IN
Never thought i'd wear a variant of plaited styles so much this year after leaving it behind as a kid for being a bit 'twee'. Due to the rise of plait styles again this season within hip hop culture, it's totally become the go to festival look. Wear them side by side like pigtails like I did at Lovebox, or try pulling them up over your head for a crown braid, like I did at Groezrock – which when you pull out, makes the most beautiful crimpy wavy hair – just like what I wore to Hit The Deck. You can also try tiny little plaits all over, french braids or one really long plait down the back of your head, like what bumble and bumble did for me this weekend just gone at Port Eliot – and we weaved some little flowers on bendy wire through the plait to make a really dreamy, boho festival look.
PONYTAILS AREN'T COMPLETELY BORING
The conventional ponytail. Avoided so long by me after years of being forced to scrape my hair back into one for school, and for want to forget those memories of a by gone hair era. However, the ponytail can be your best darn friend at a festival, disguising unclean hair and keeping the hair off your neck when hot. Believe it or not, the 90s trend of scrunchies is now super cool, and all it takes is an awesome scrunchie in your hair to add a bit of festival fun to your ponytail, just like what I wore at Download Festival.
DIRT AND GRIME CAN BE YOUR FRIEND
Just remember that actually to style hair well, it helps if it's a bit dirty, got a bit of life and texture to it, and a festival can be the perfect environment to do this very well in. For a bit of oomph, fun and texture that will hold style, use your day (or two day!) old festival hair to your advantage and play around with styles you might not normally try! Wear floral crowns, hair chains, flowers in your hair – go wild. Pack a dry shampoo and use the volume it gives for beehives, top knots and cute curls. Just have fun with it, and remember that every other girl is in the same boat as you, too!
I loved seeing all my hair styles so far on the festival pitch all gathered up together! Which one is your favourite? Do you have a certain style you always stick to at a festival, let me know in the comments below what you think! There's still a few festivals left this year, notably V, Reading/Leeds and Bestival, so if you are off to another festival have fun and make sure you share your hair tips with other festival goers below!