+–+–+
PHOTOS & WORDS: ZOE LONDON
MY MUM IS A KEEN AND AMAZING BAKER, AND ALL THROUGH MY CHILDHOOD I GREW UP WITH HER BAKING. TODAY, WE'RE SHARING HER BROWNIE RECIPE!
+–+–+
My mum has been baking for pretty much her entire life. She's got this amazing recipe book that starts with little handwritten notes from when she was a little girl and goes up to a collection of recent recipes. One of the ones she's been baking for us for years is these amazing super squishy, delicious brownies. A little bit naughty as they have chocolate and marshmallows in but well, we cut them up pretty small so they're just a little nibble… the challenge is can you eat just one?!
I've outlined the recipe and ingredients below so I hope you enjoy my first cooking recipe!
-+-
Also, it's definitely worth noting that you don't need to spend a lot on this recipe. We used Tesco Value Chocolate which was like 20p a bar and worked perfectly fine! I know some food blogs can be guilty of showing the most expensive things but that's not how I roll in the kitchen! The cheaper and the further it can stretch, the better. Anyway on with the food!
-+-
THE INGREDIENTS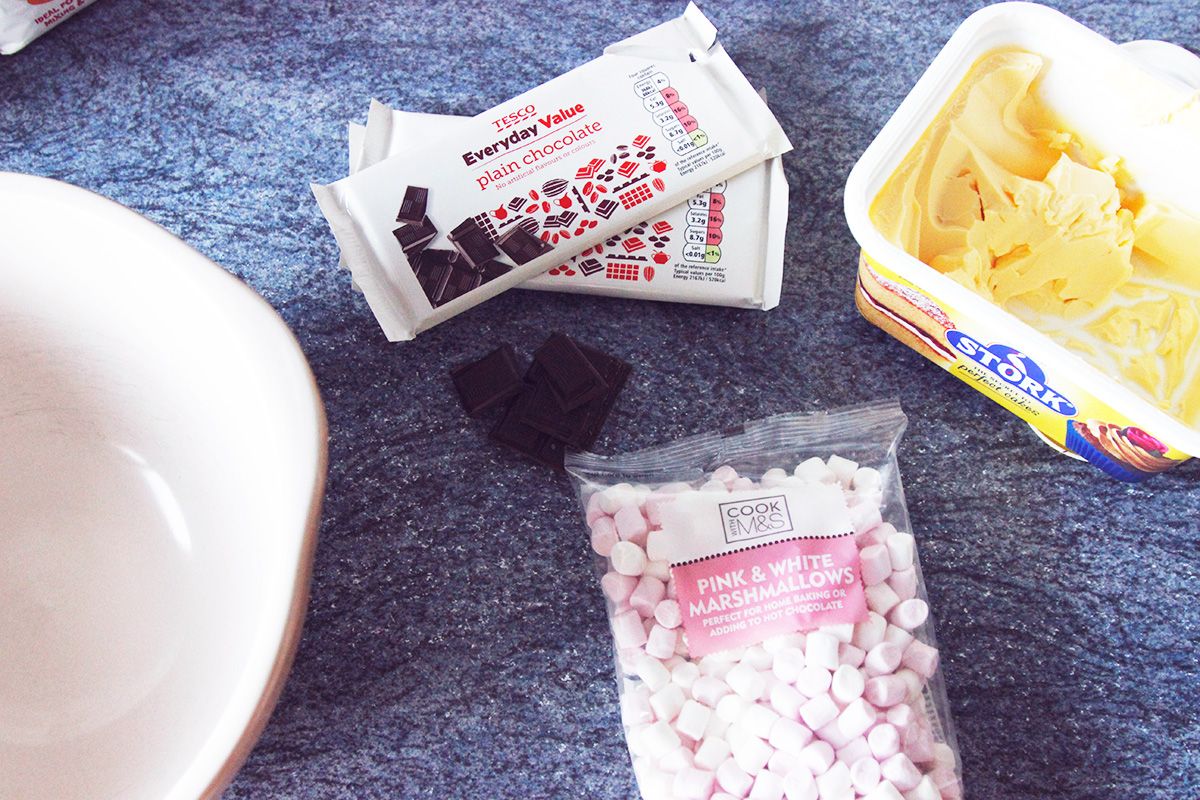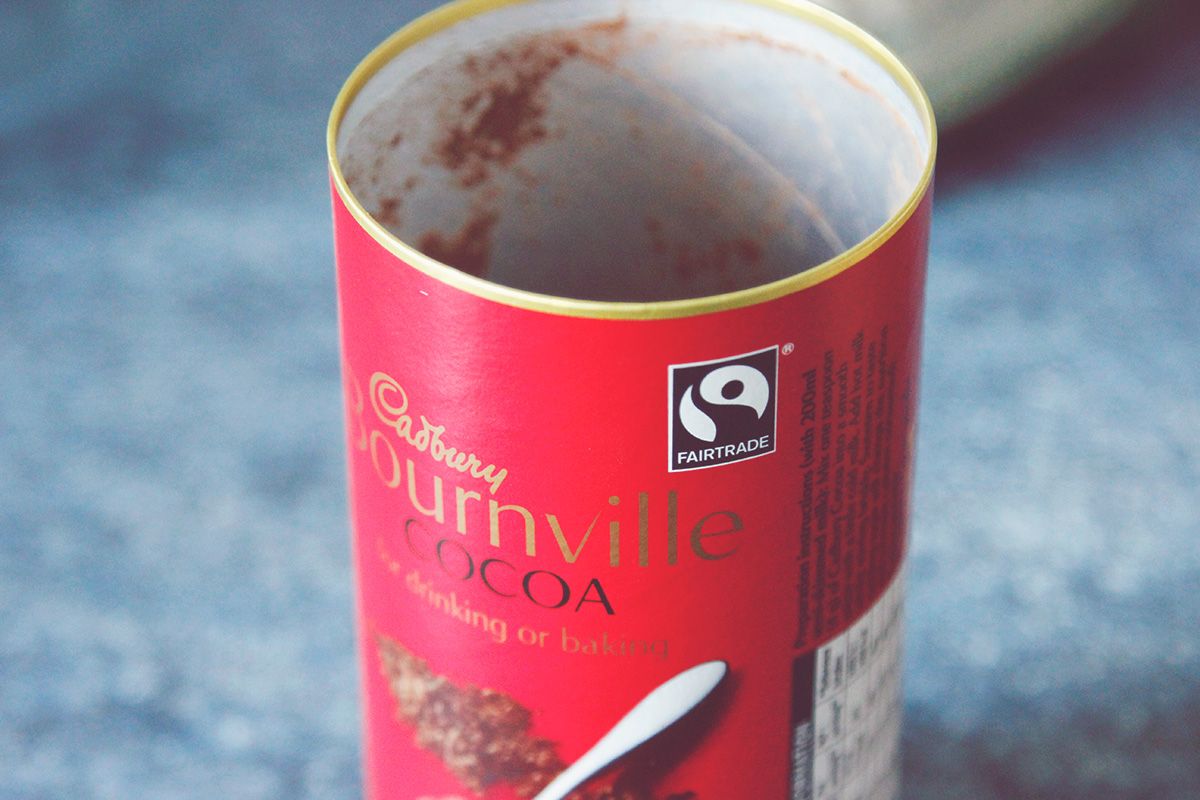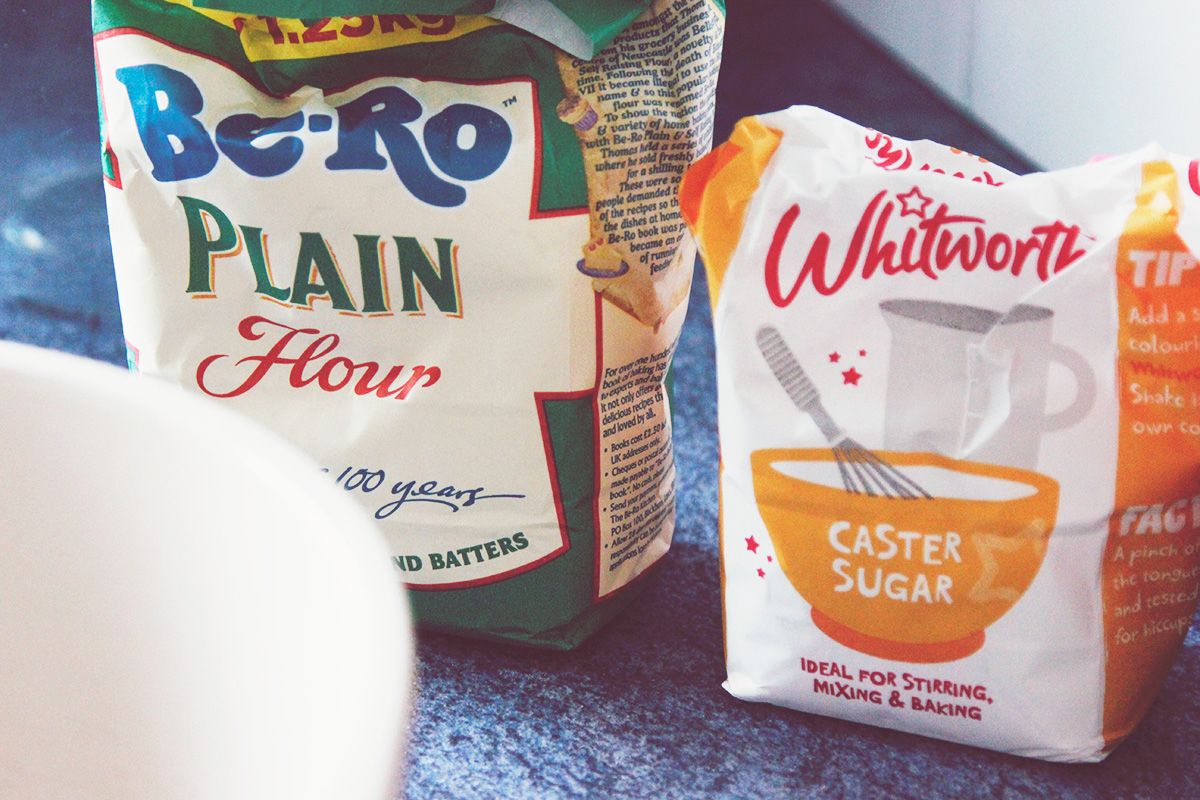 YOU WILL NEED:
180g BUTTER
150g DARK CHOCOLATE, BREAK INTO SQUARES
3 EGGS
270g GOLDEN CASTER SUGAR
50g COCOA POWDER
80g PLAIN FLOUR
2 x 25g MINI MARSHMALLOWS
First up just so you know we have doubled those ingredients shown above here because we wanted to make more than enough to go round all our family and to share with everyone! So the photos here show double but those measurements above make half (which is definitely enough!)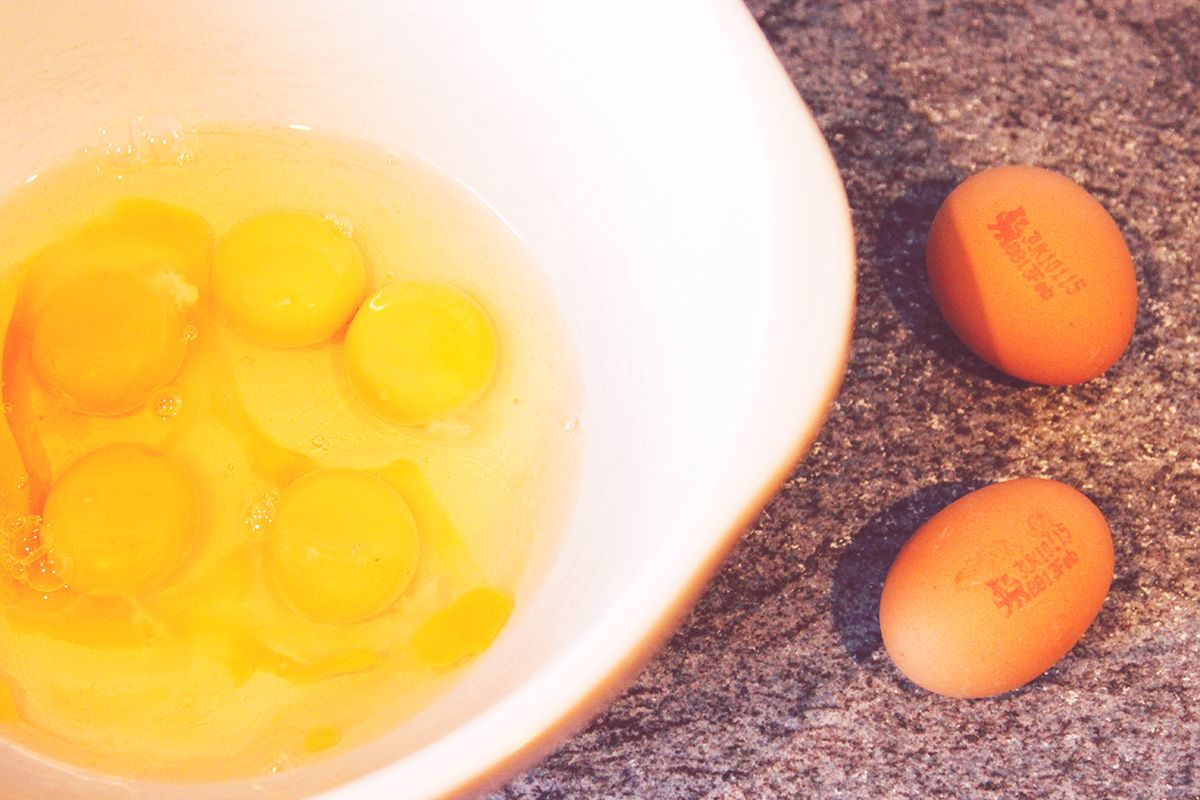 First thing you want to do is break up all the chocolate into squares. Throw them all into a bowl with the butter and heat over a pan of gently simmering hot water. My mum says a key thing is to not let the water touch the bottom of the bowl, so bear that in mind. While it's melting by the hob, pre-heat the oven to 180c and get your tin ready with greaseproof paper.
Crack your eggs into another bowl, and whisk with the caster sugar.
Btw, while you're working on the below steps – keep an eye on the chocolate and once it's all melted, remove it from the hob. It's better if it's cooled down, you don't want to pour it in later down the line hot!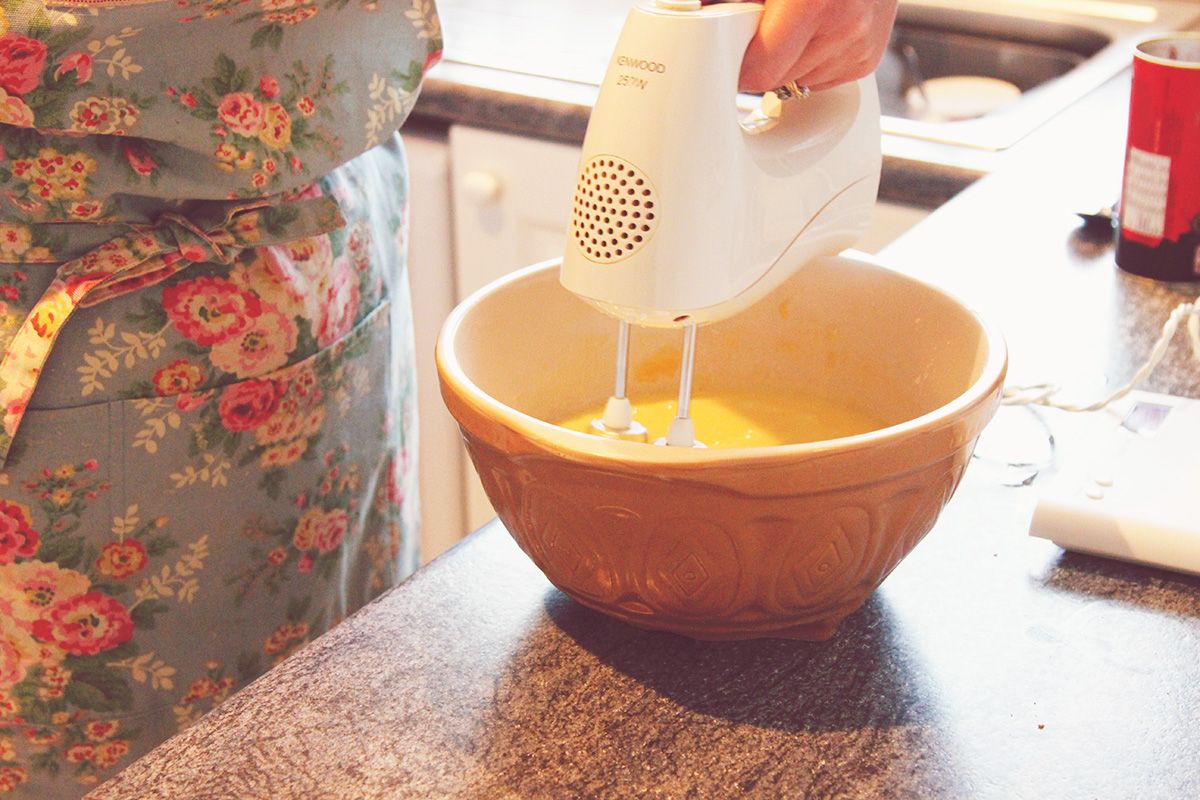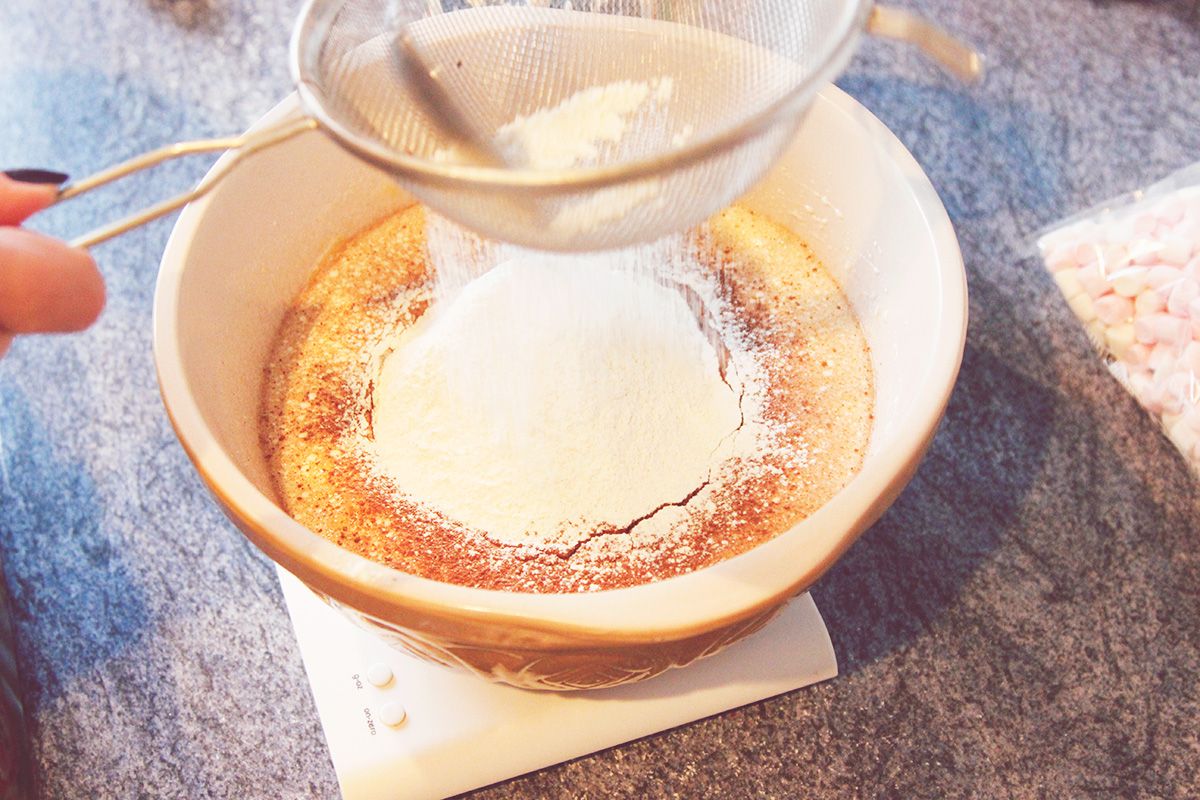 Keep whisking the eggs and caster sugar until it's made a thick and creamy pale mixture. You can see this start to happen after a few minutes of whisking. Once you're happy with how thick and creamy the mix is, sift in your cocoa – honestly as a side note here, nothing ever tastes as good as Bournville Cadburys Cocoa, that stuff is the absolute best! – and sift in the flour too.
Gently fold the mix together, my mum taught me how to do this by using 'a figure of eight' as a guideline, if you draw that in the bowl gently it'll fold it nicely without beating it up.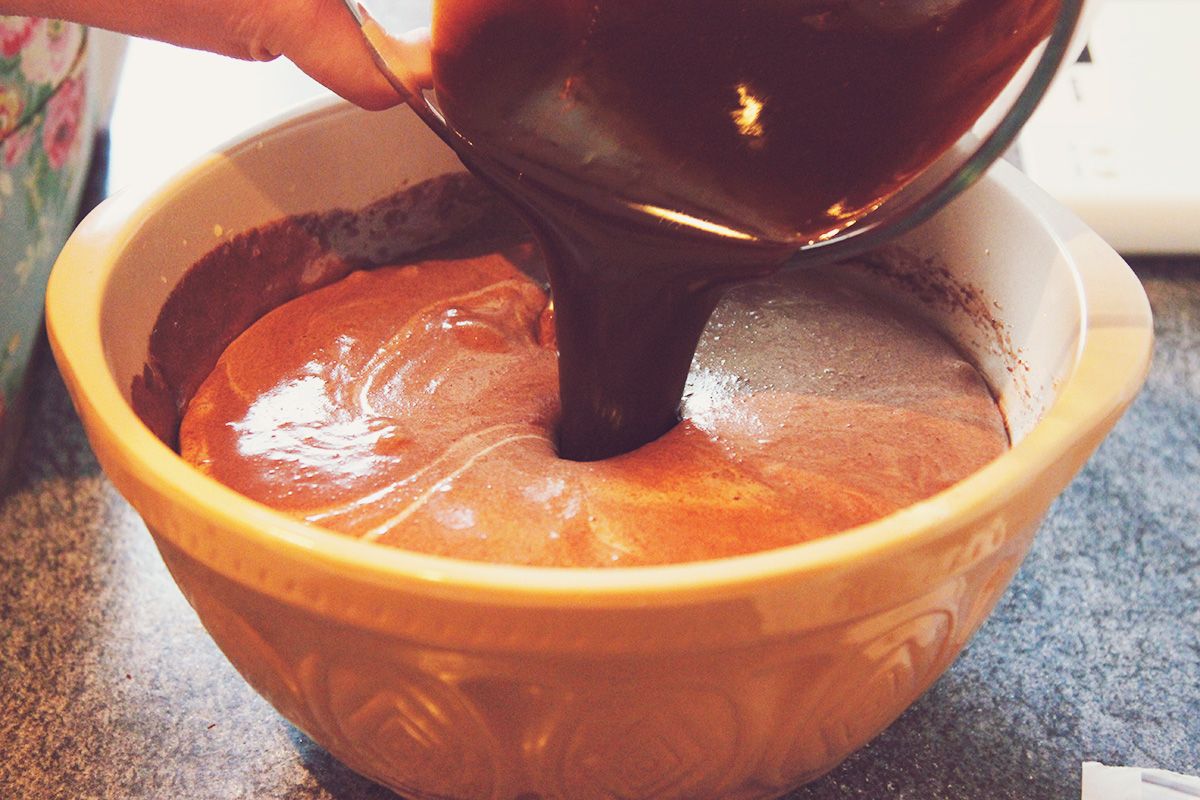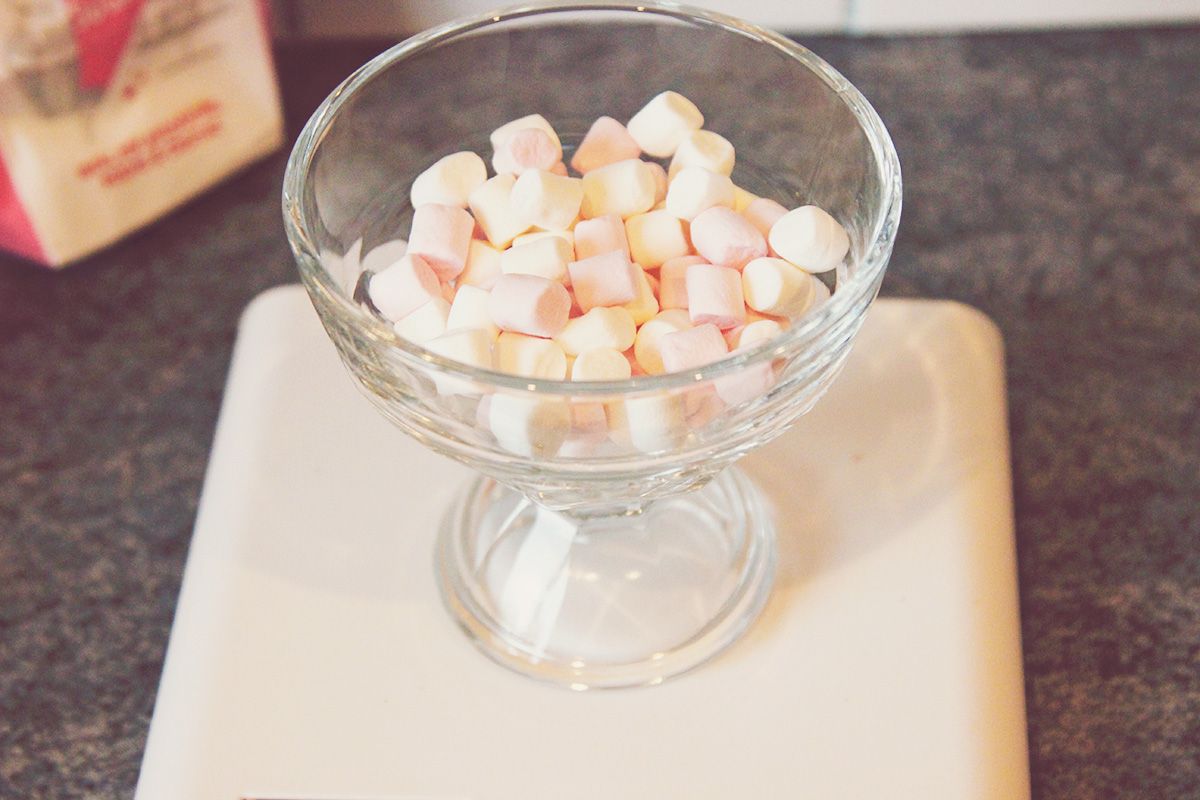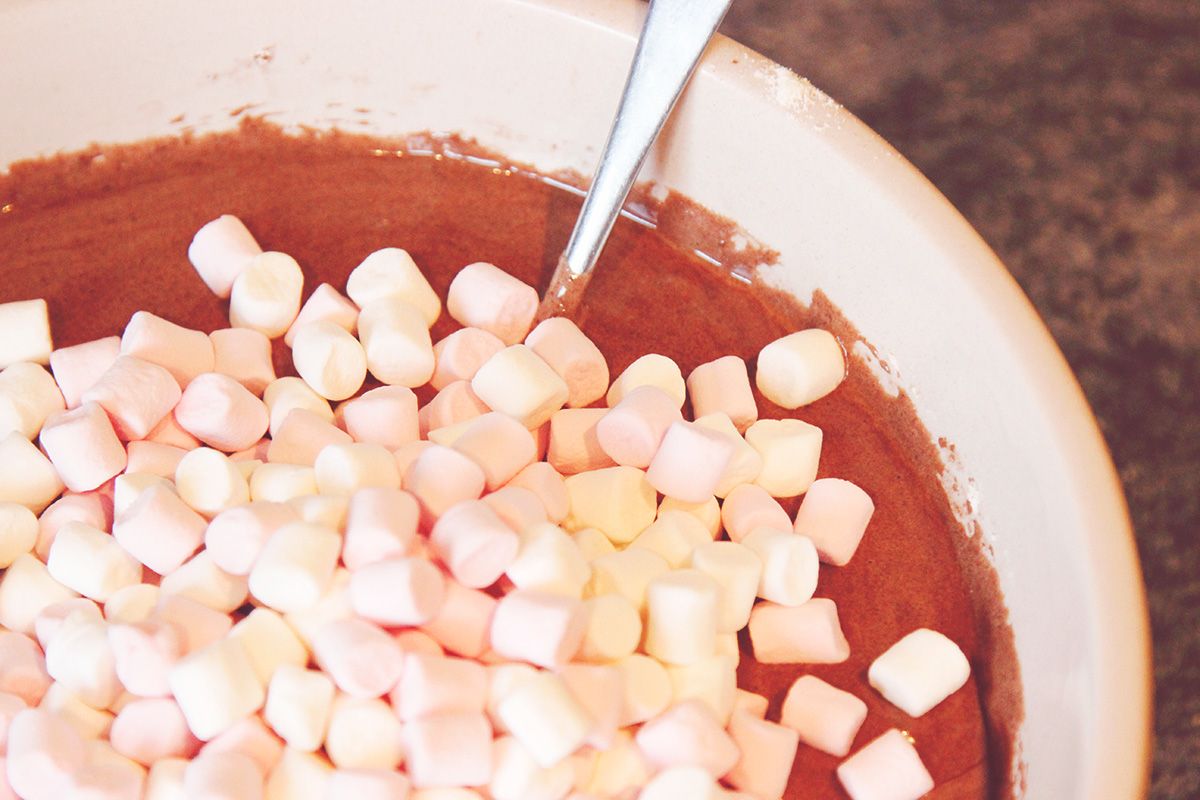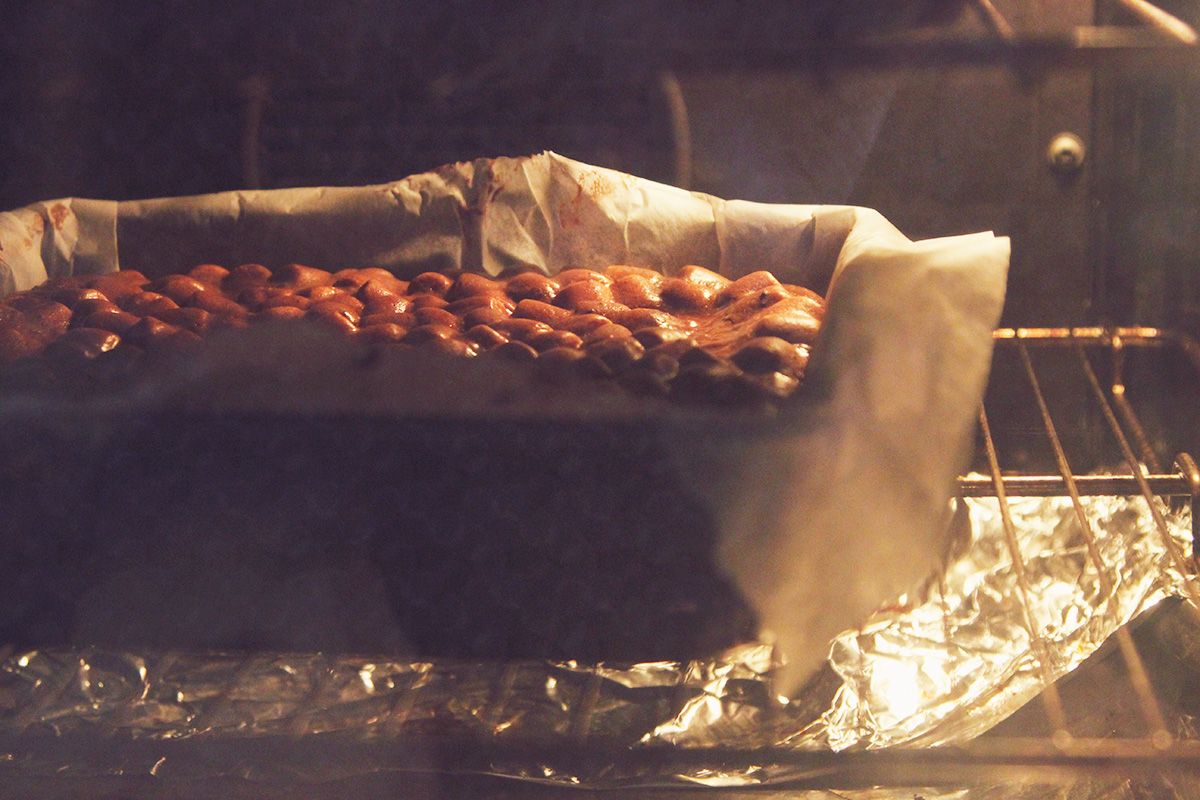 Once it's all folded together, get your melted chocolate that's been cooling on the side away from the hob, and pour it in the bowl gently folding again as you did in the previous step. Then you can add the marshmallows you measured out leaving some of them for decoration on the top.
Pop your mixture into your greaseproof paper lined tray and allow it to cook for 25 minutes. If you pull it out of the oven after 25 minutes and give it a little wobble – and it's still wobbly in the middle – it's not done. Pop it in for another 5 or 10 depending on how deep your dish is and how long you think it needs. Ideally the mix will have a shiny, papery looking crust on the top!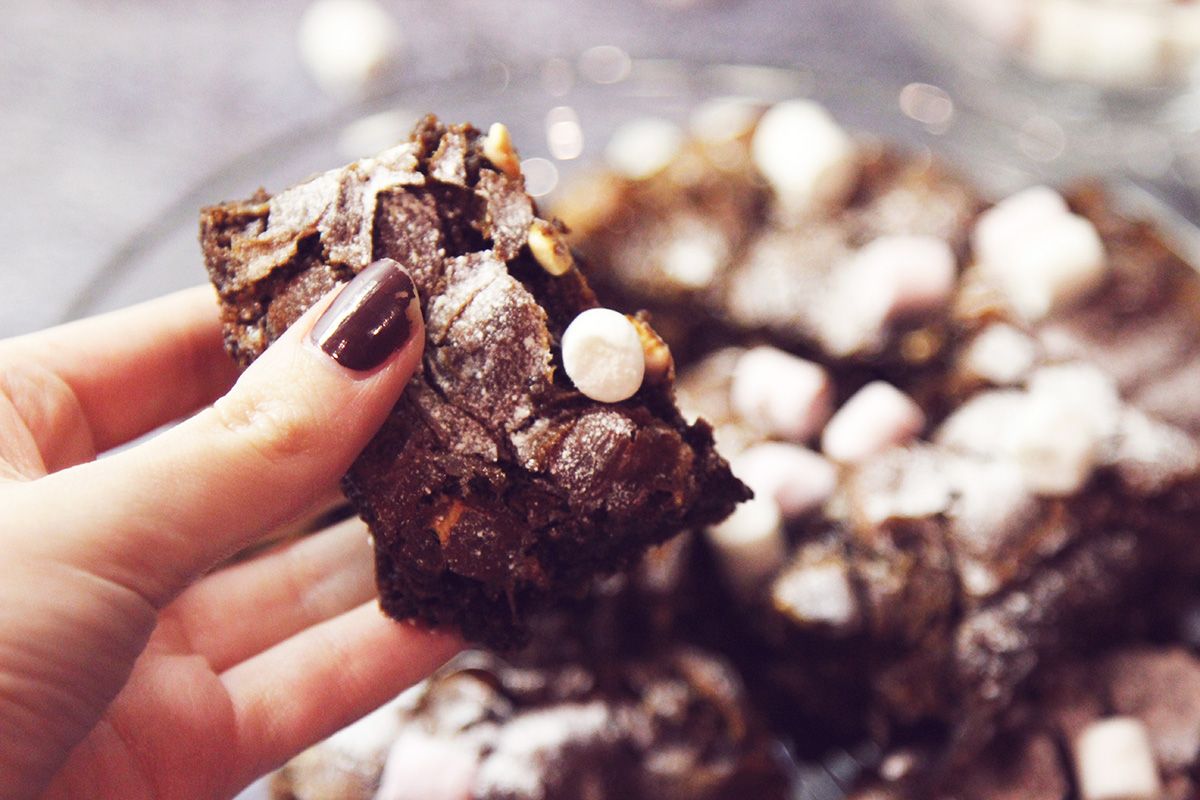 Once your mix has finished and cooled completely, cut into 15 squares and dust with a little icing sugar, and sprinkle the remaining marshmallows on the top!
There you go! My mum's delicious ultimate squidgy brownies, the perfect weekend treat! I love them so much and can't get enough of them. When I brought them home for George I caught him stealing more than he should be at least twice! He even had some for breakfast! I think it's safe to say that baking is definitely something he wants to see more of in the future.
Let me know in the comments what you thought of this recipe, I know my mum would love to hear feedback! Also let me know what you thought of my first cooking post and what you'd like to see in the future! Now excuse me while I go and sob because I ate all the brownies…


+–+–+