In a small break from skincare, let's talk summer beauty and a/w fashion with m&s! A small door off Oxford Street leads you through into the extensive Marks and Spencer Press Rooms, which were absolutely choc-a-bloc full of all their latest clothing and their beauty line for us to play with. Now I only ever shop at Marks and Spencers food – thankfully there was a lot of that on hand too – so I was absolutely shocked to learn that the beauty range had infact been in m&s for ages! Cue excited squealing and much perusing, especially considering how reasonably priced everything is.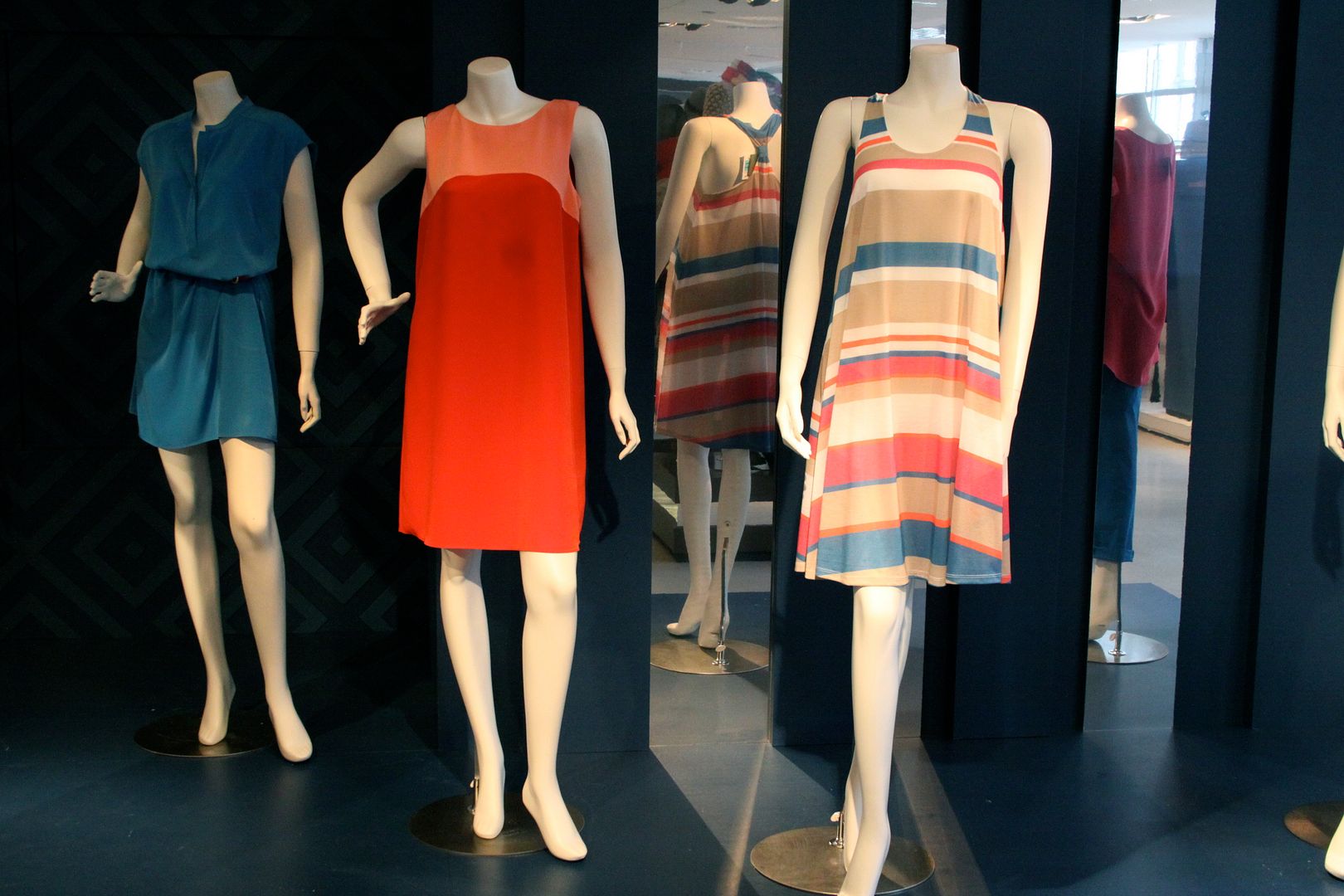 One of the standout items for me that were highly pigmented, colours totally on this summers trend and incredibly affordable at just £3 each were the Nail Paints. Natalya and Katie got their nails painted in a gorgeous Coral.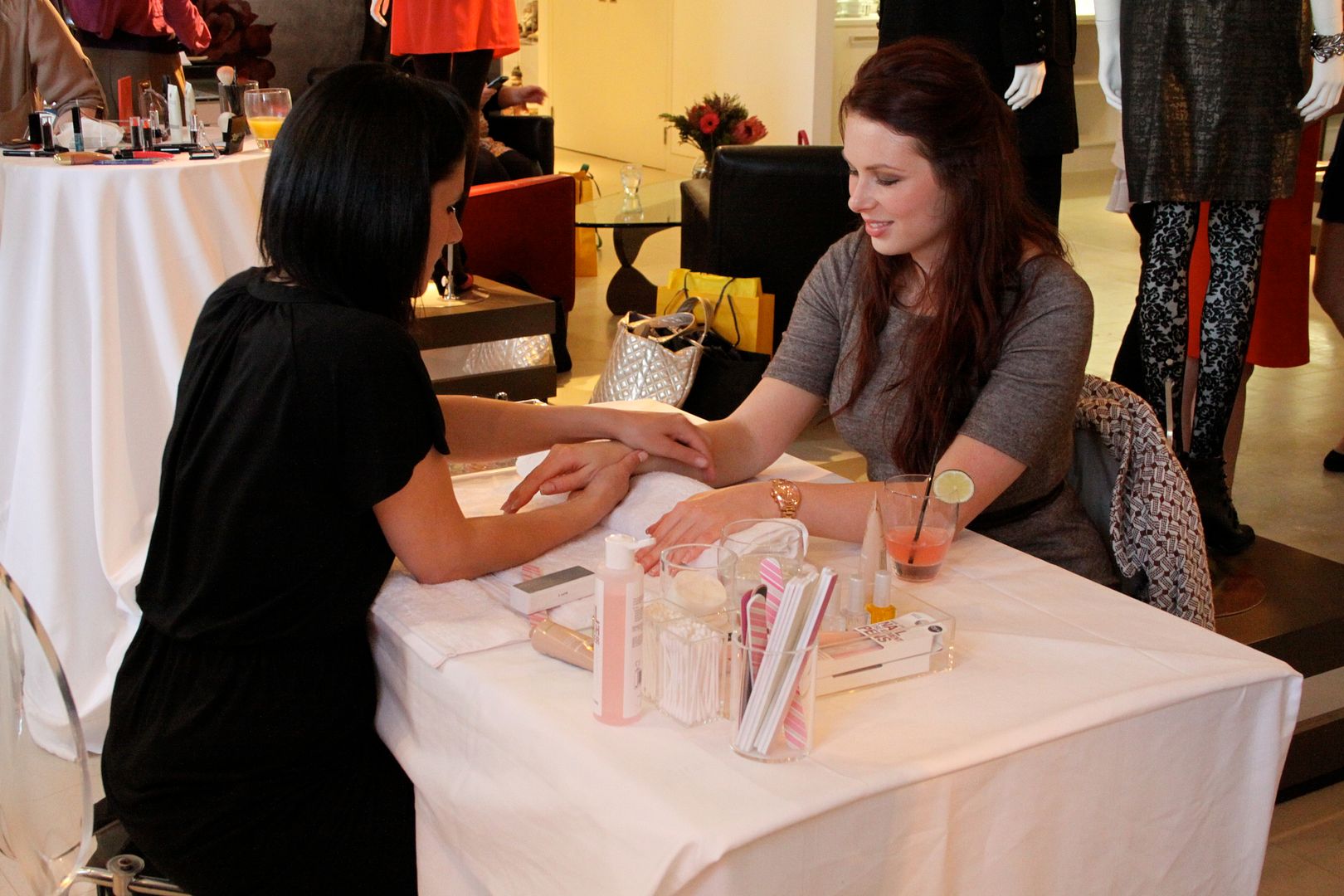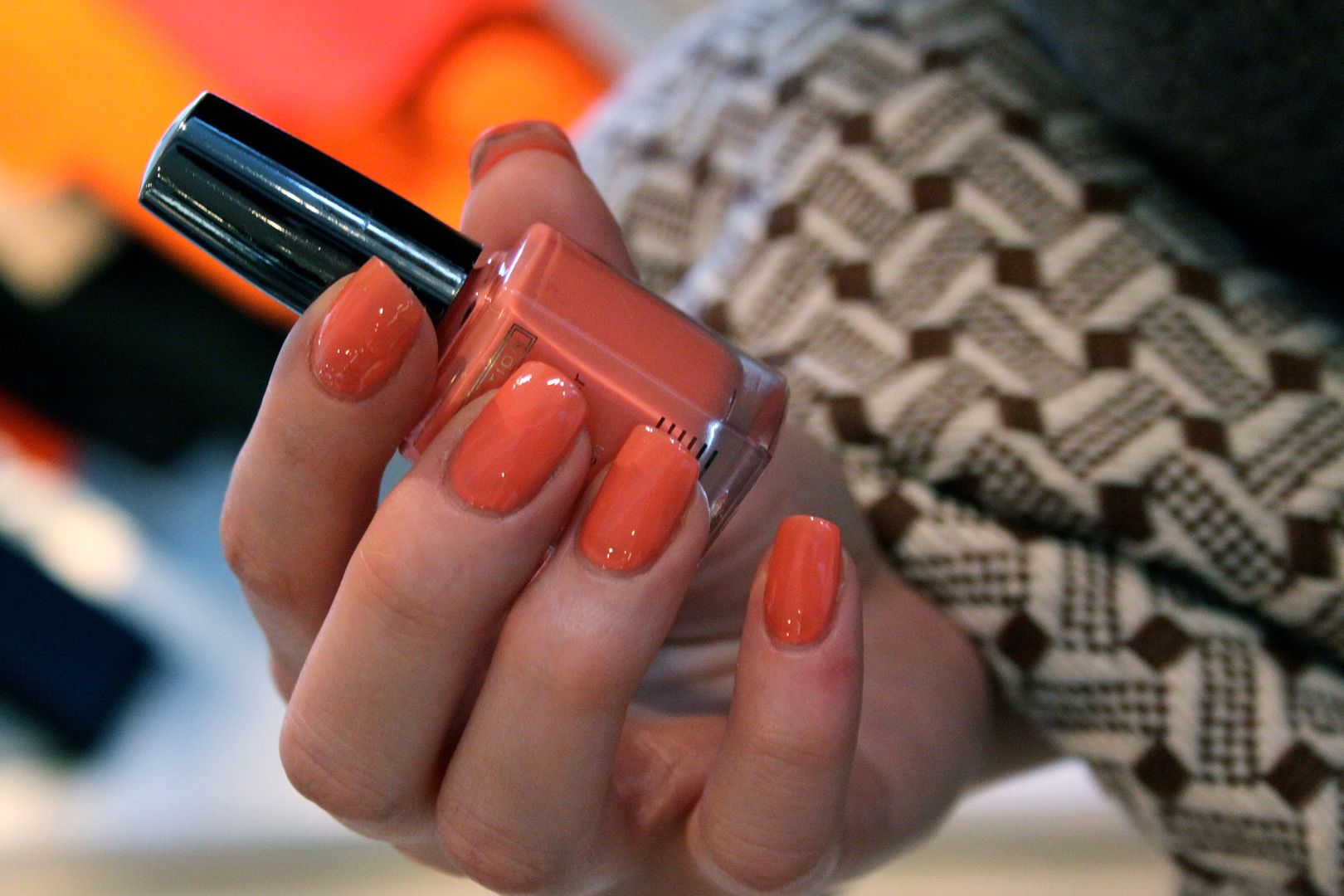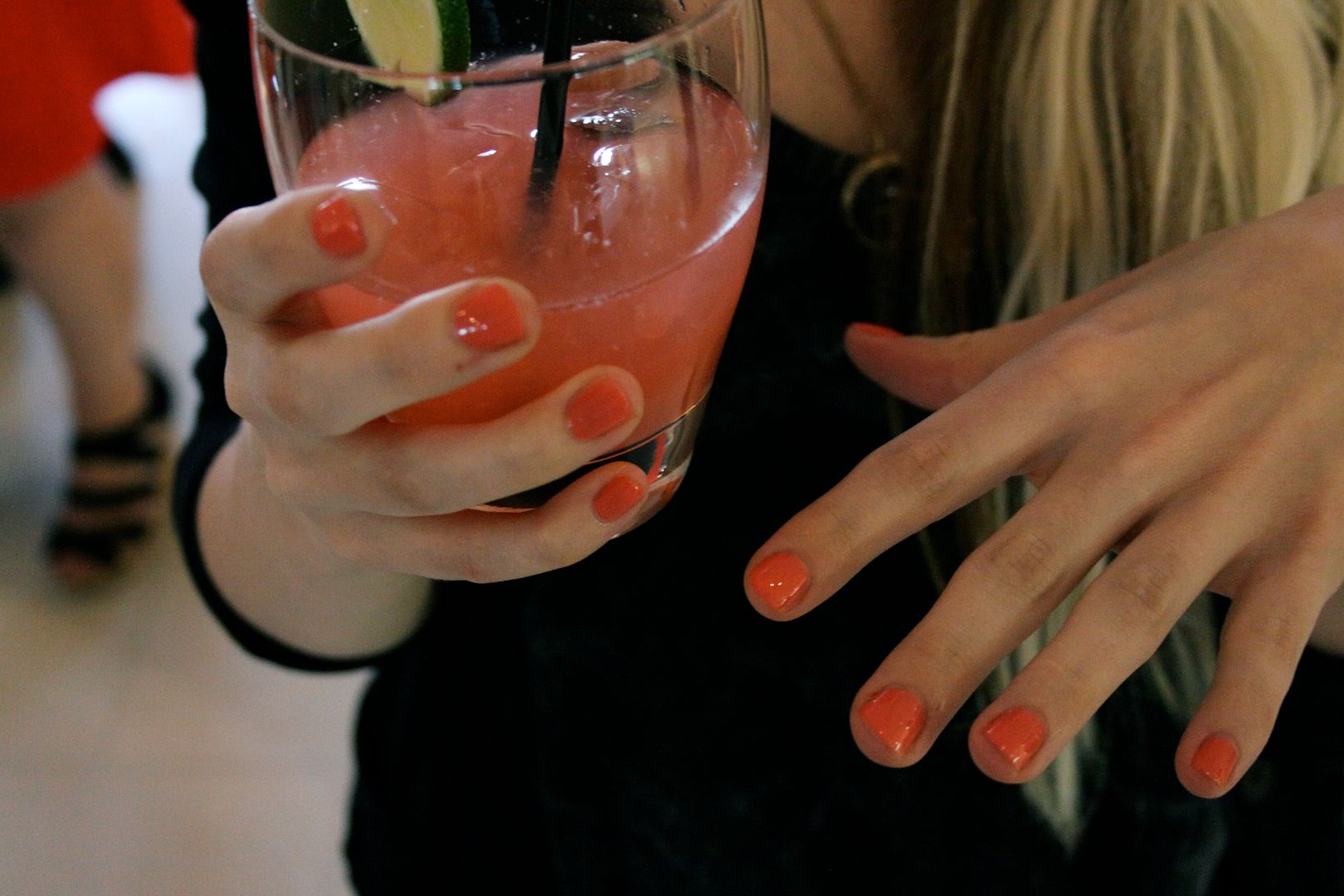 Katie also had her makeup done by the artist using the Essential Colours eye palette, which is full of brights and retails at £6. The artist really made her face pop with colour using the green! She was so brave. I setttled for a gorgeous gold and purple eye using the summer beauty palette but we forgot to snap a photo of me, doh!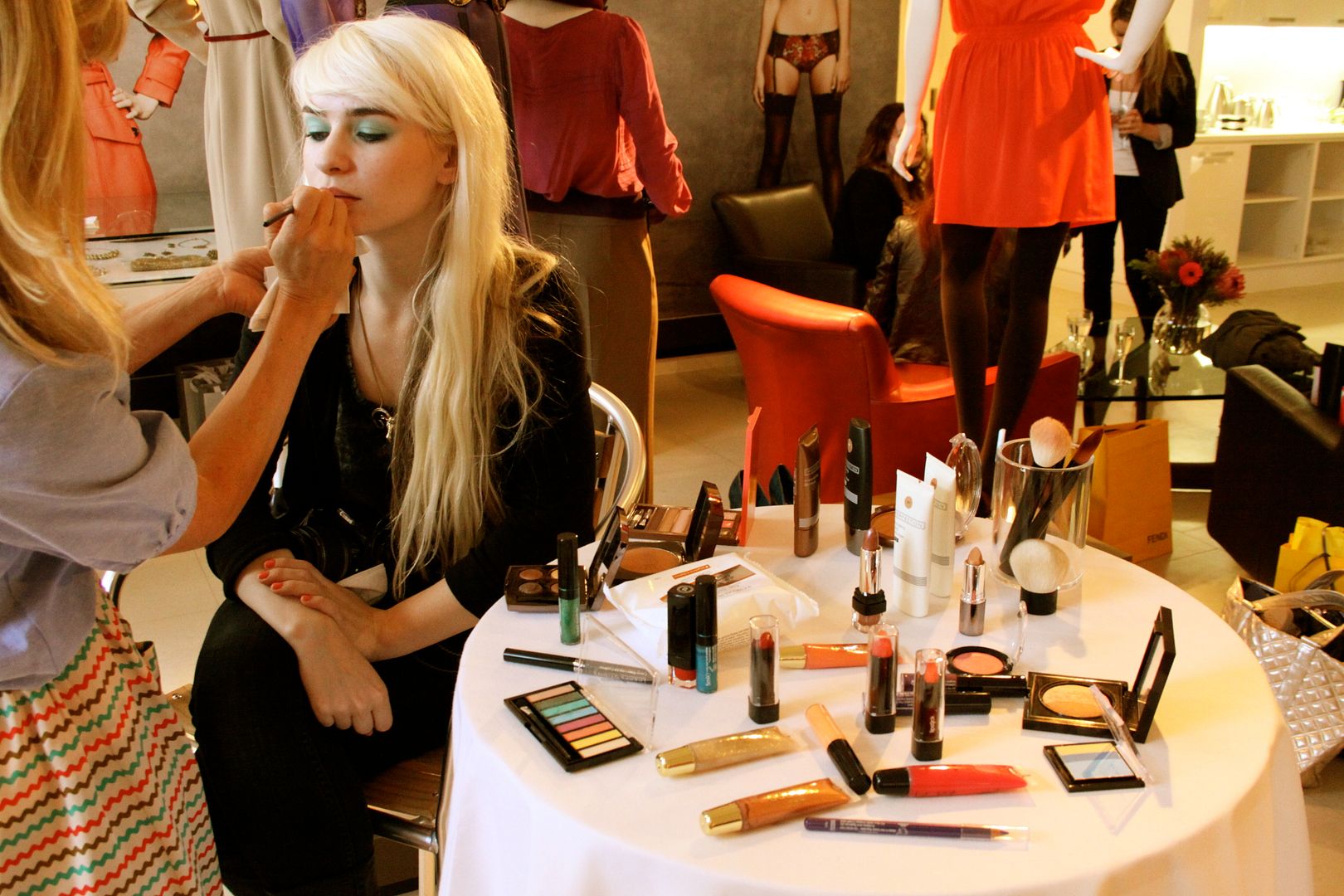 They also have the Tess Daly range – a bit of an odd celeb fronting but never the less still compelling – which is all body and skin care, mainly for the legs (hers are great now lets be fair) and summer body afterglows. Again this is all affordable ranging from £9.50 upwards. I've got a bottle of the Daly Legs to review which i'm very looking forward to cracking out when the sun gets a bit brighter and warrents letting me get my legs out!
Aside from all this they had out their a/w fashion collection, and these are all the items that caught my eye: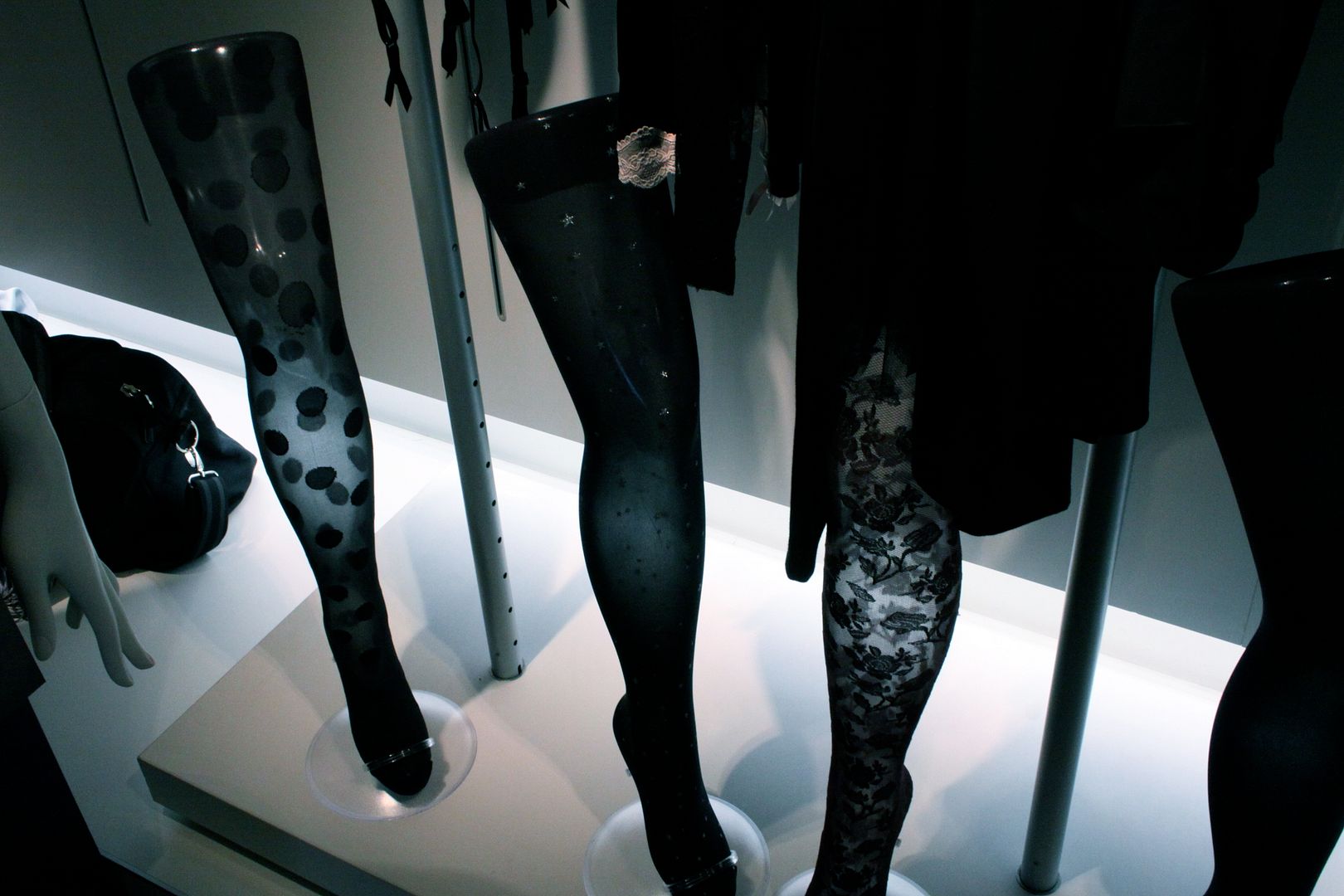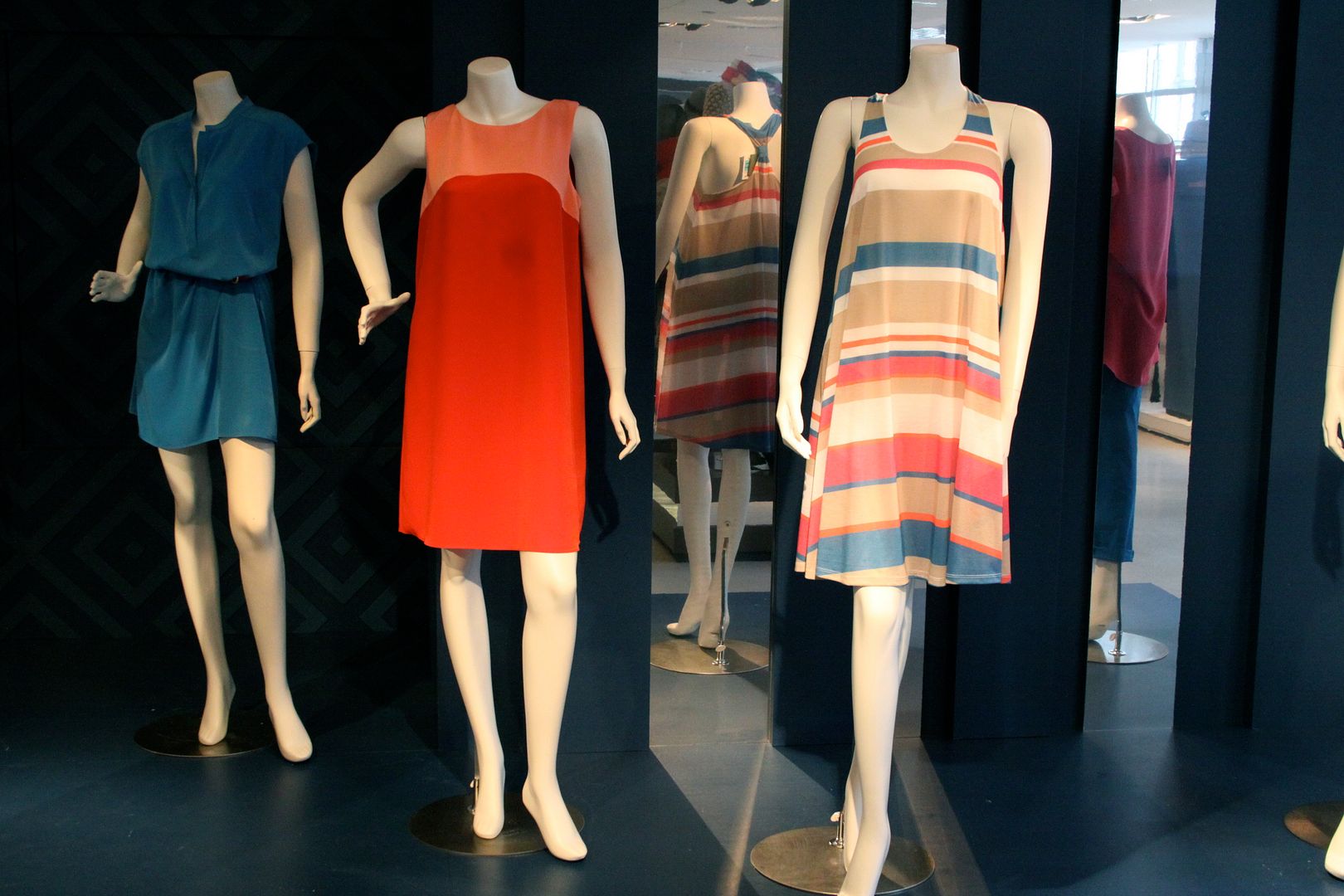 Love the vintage feel to this, If i were a bit older i'd love this:

Seriously LOVE this lingerie set!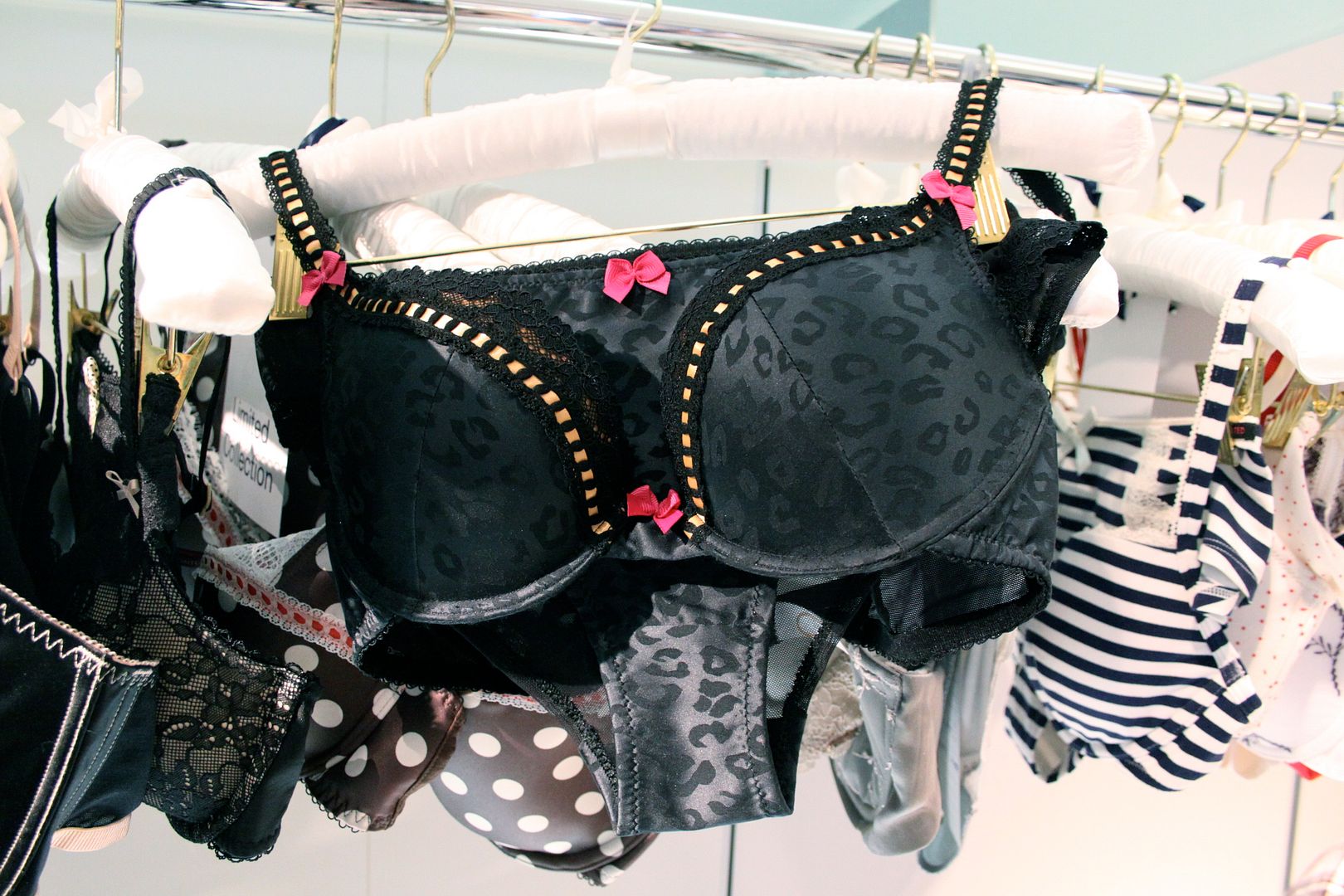 What do you think of m&s beauty? Do you ever shop at m&s for skincare and make up? I'm definitely going to be hot footing it to a big m&s to get some of those nail paints I think!
Lots of love, Zozo xxx
This event was courtesy of Handpicked Media