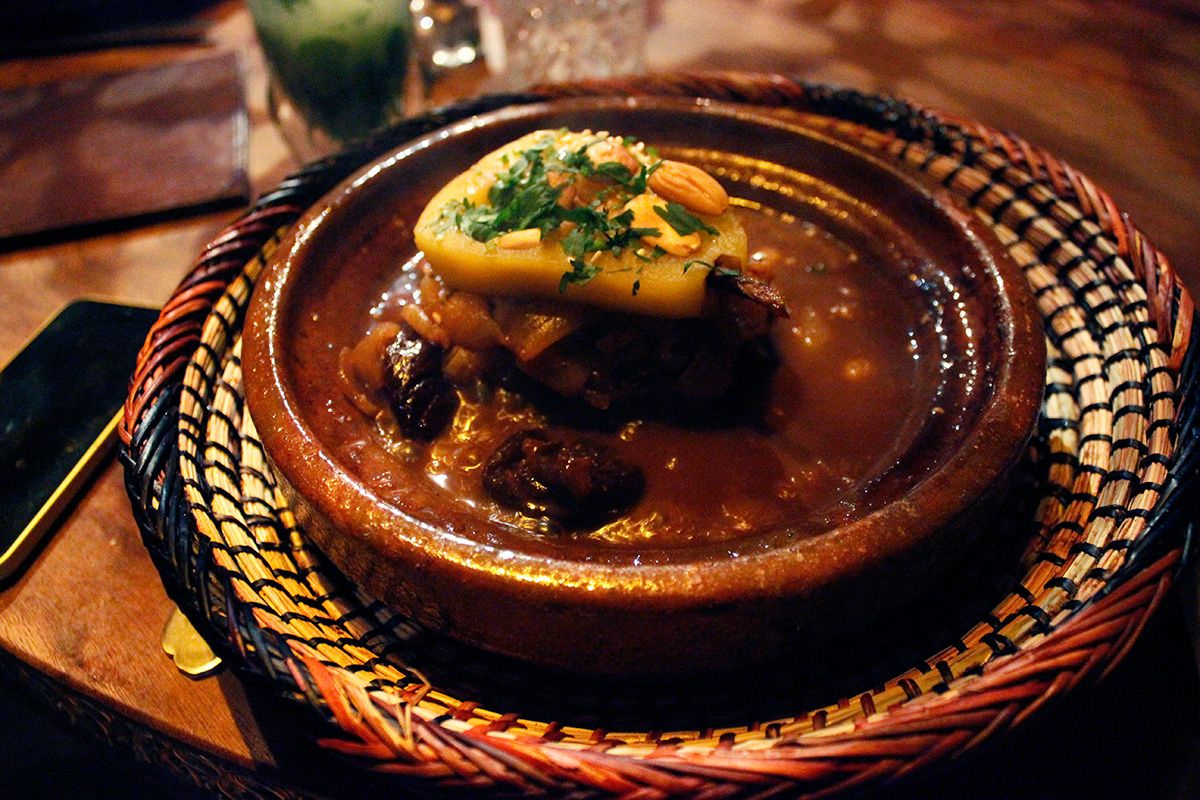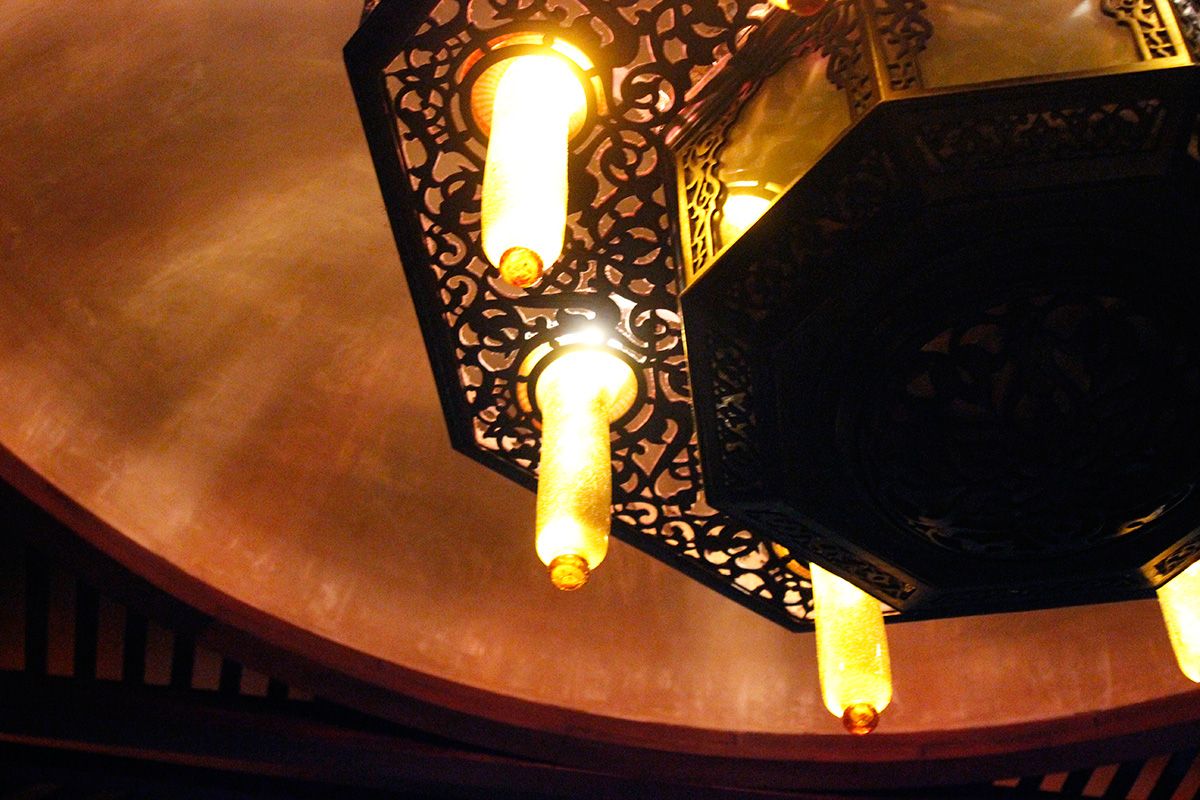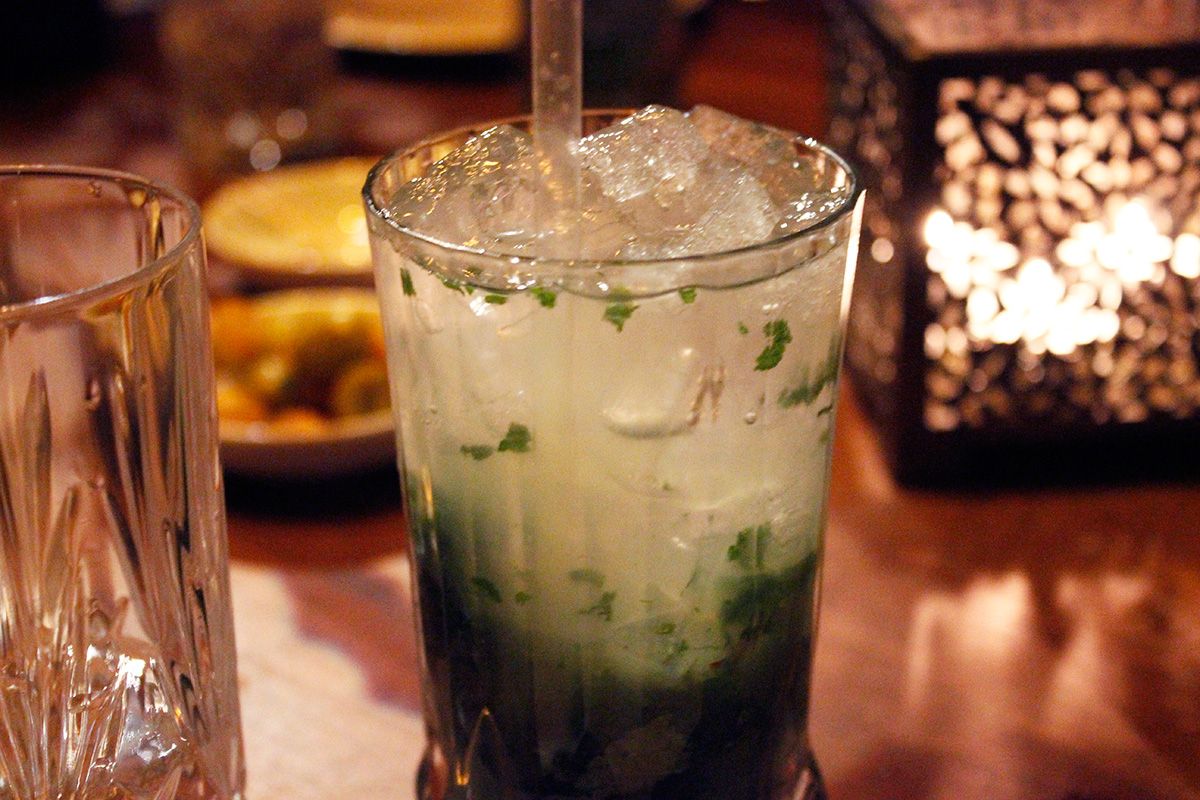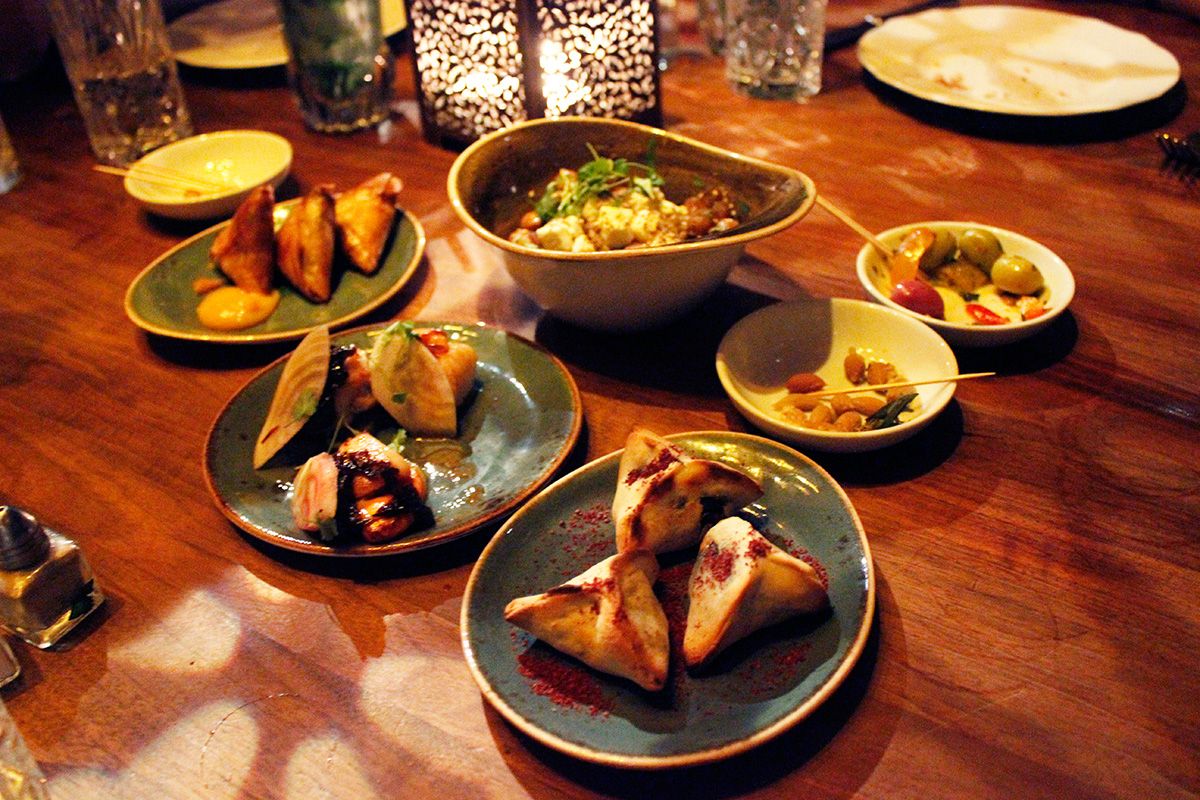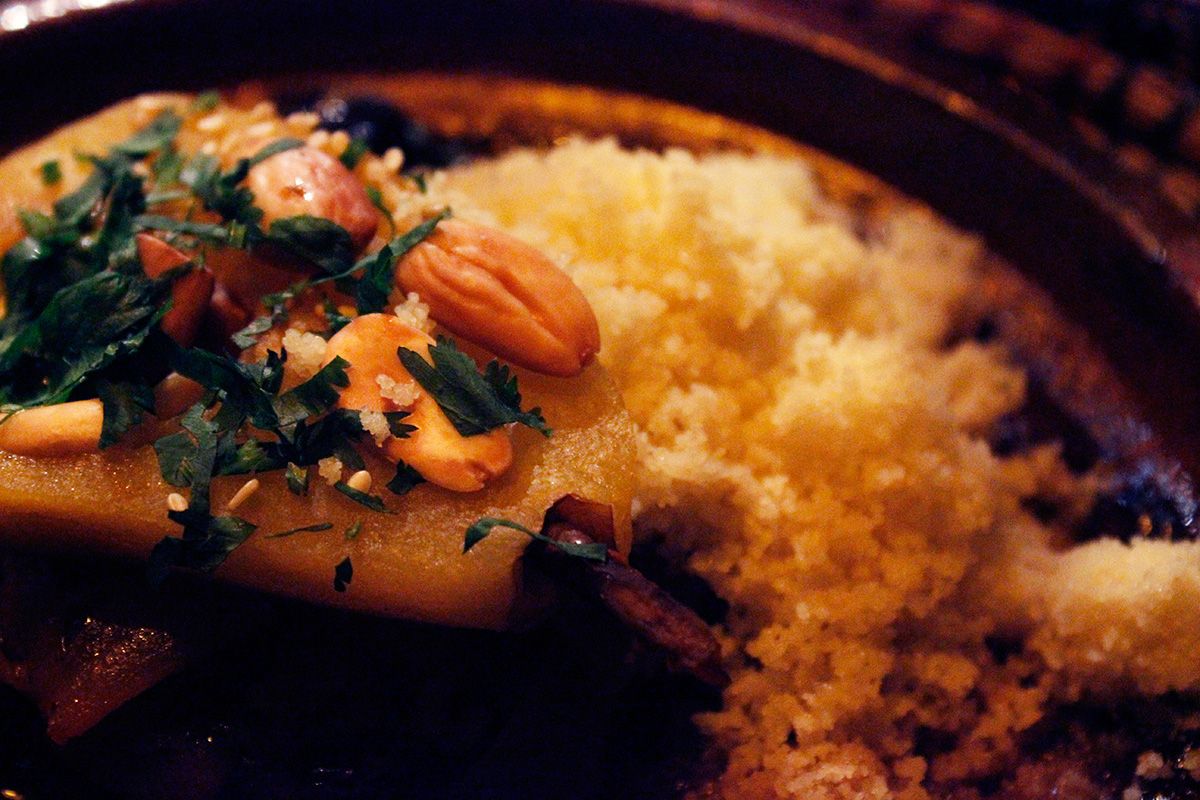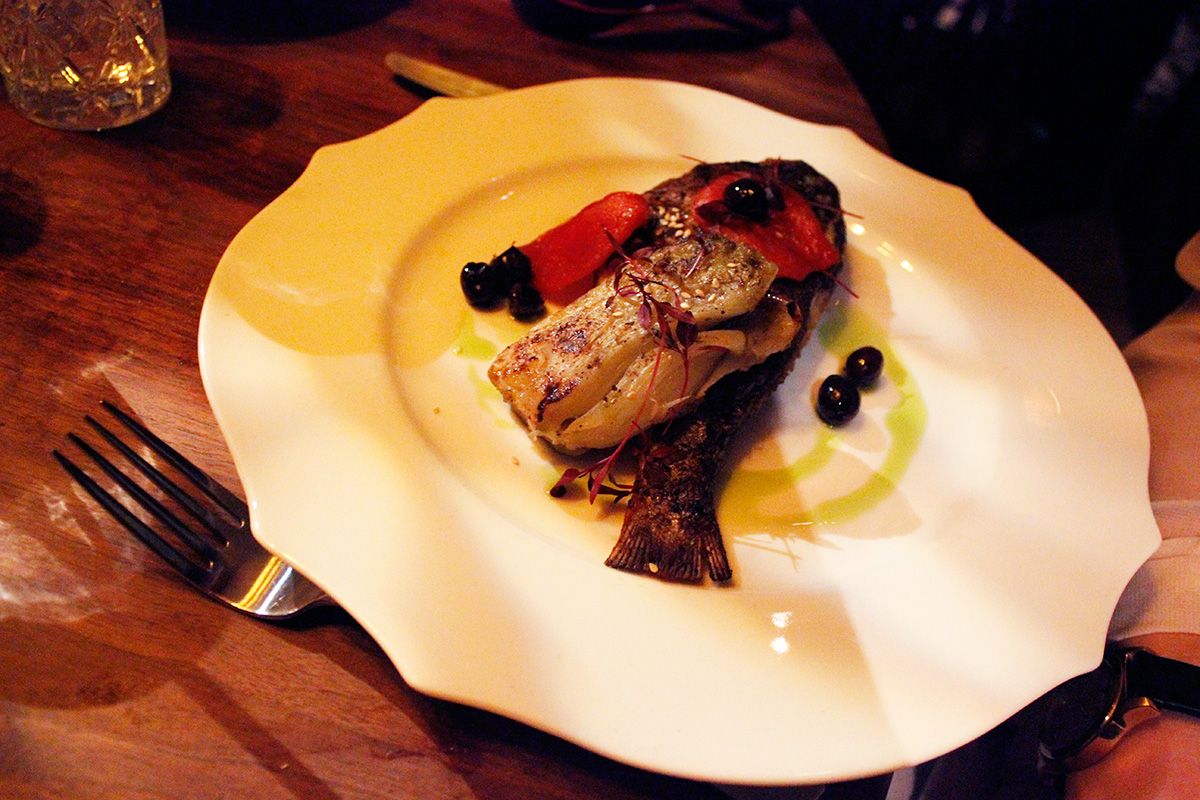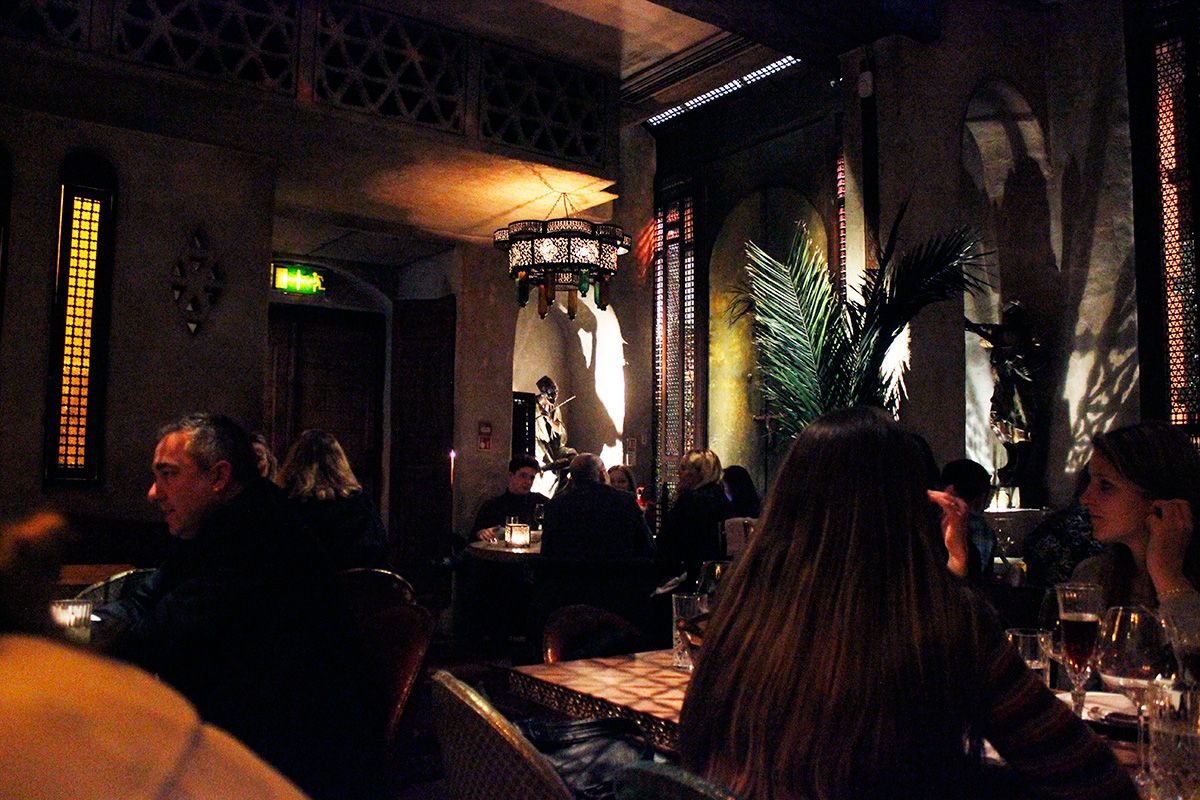 PHOTOS: ZOE LONDON
WORDS: ZOE LONDON
A MOROCCAN HIDEAWAY, JUST OFF REGENT ST. MOMO, LONDON
I would love to go to Morocco. I went to Momo with Jen, Katie, Lily and a lovely PR girl for a kind of half business half casual dinner, and spent most of the time quizzing Katie about her time in Marrakech a few years ago. I love the idea of the street food and the general decadent arabic way of life, a completely different culture from our own. Tucked away in the same little courtyard off Regent Street as the commercial Icebar and Strawberry Moons lies one of London's most talked about Moroccan restaurants – Momo. And for good reason too. It's interior is so grand and spectacular, you almost wonder whether it's going to mask or make up for the cuisine, but very pleasantly surprised to learn it doesn't at all.
The food was incredible, I have never eaten such fluffy couscous, it almost melted in my mouth. I ordered a lamb tagine for main (of course) and it was absolutely beautiful. A great blend of herbs with beautifully cooked lamb that fell apart as soon as you stuck your fork in it. We had a bunch of starters to share and I could have quite happily eaten the whole lot. Staff were very friendly and a lot of fun, and the table and atmosphere was great. A real mix of your classic city boys outside smoking shish in their suits, with couples on first dates and friends laughing over wine, it's obvious that Momo is incredibly popular with a range of Londoners.
The downsides? Well it's on the edge of being at the expensive side of cuisine, and a few cocktails and starters with a main will really set you on about £100 or just less for two, but if you went just for the tagine (i couldn't finish it all and I love food..) you could do it for cheaper. I'd love to go back in the Summer with George and sit outside just off Regent St, hearing the buzz of London yet enjoying shish and feeling like i'm on holiday. A real hidden gem that personally, I didn't know was there.