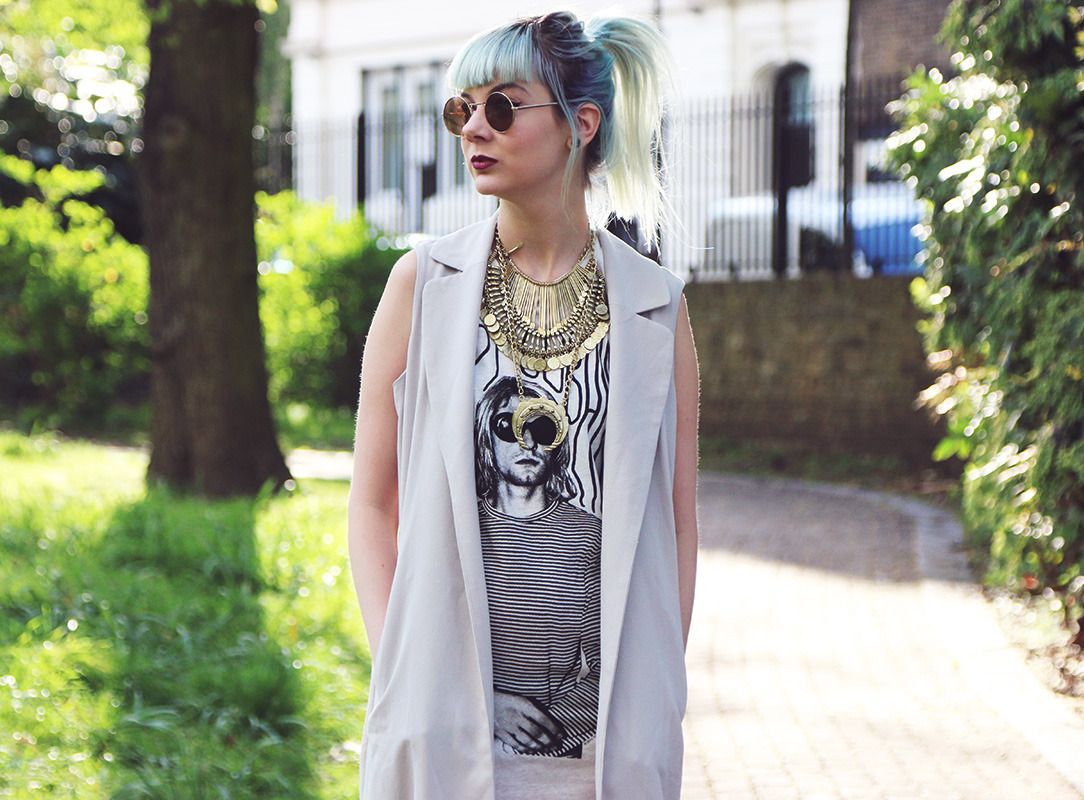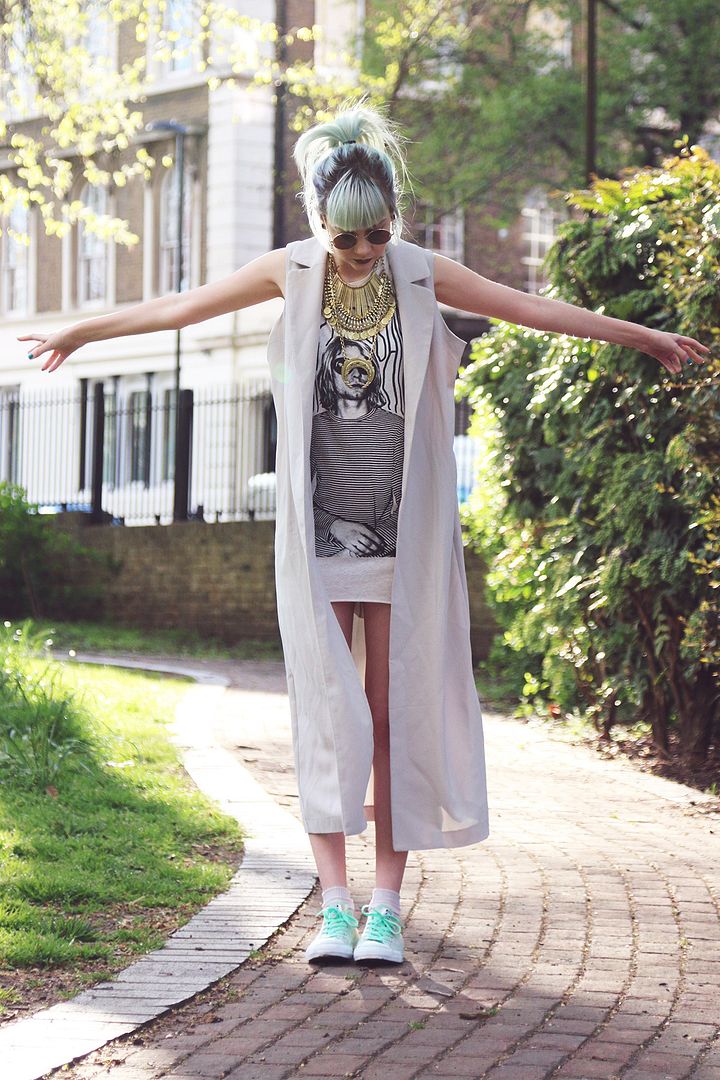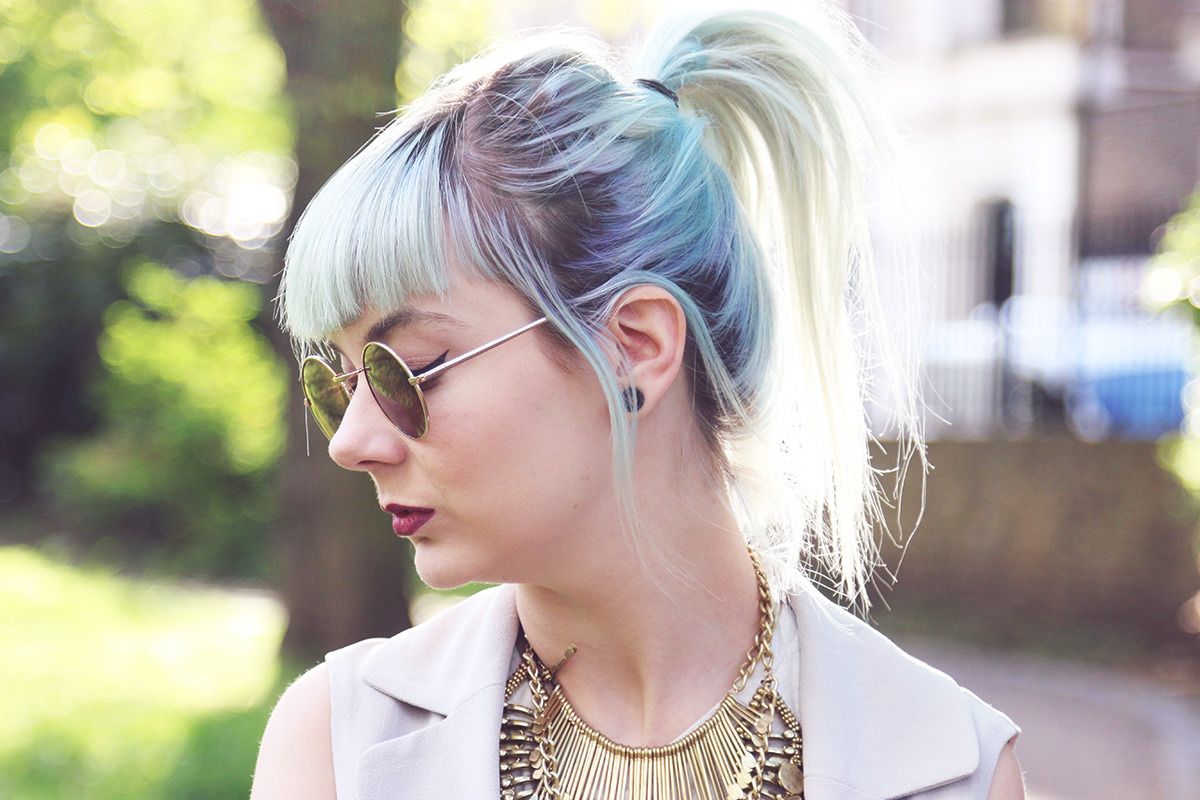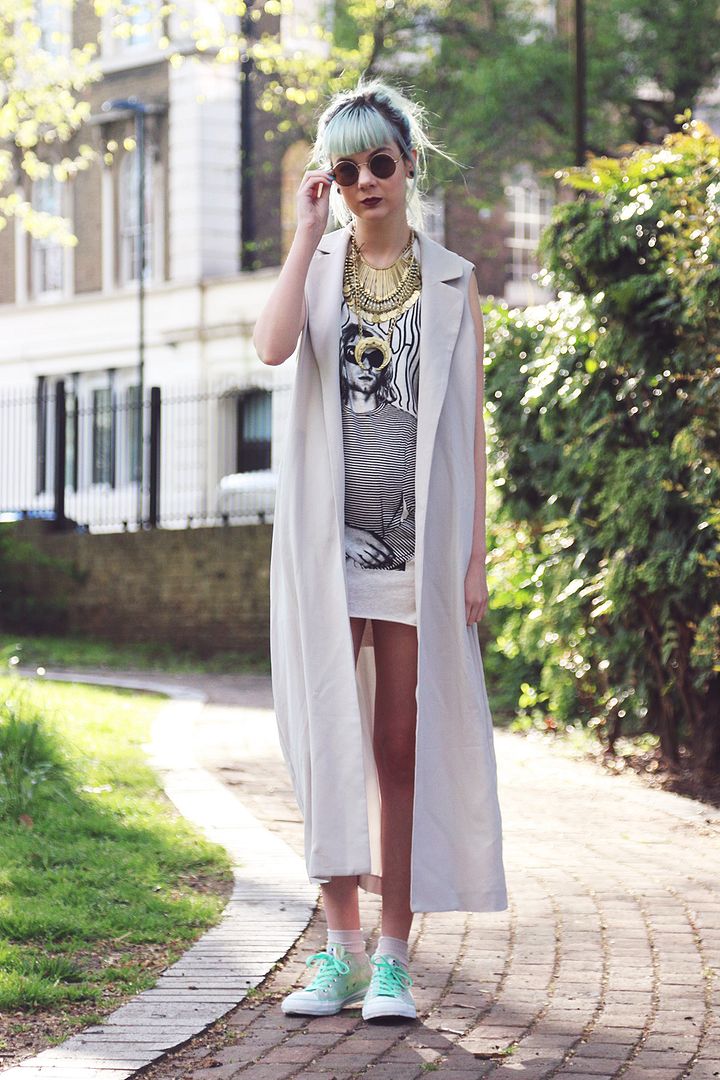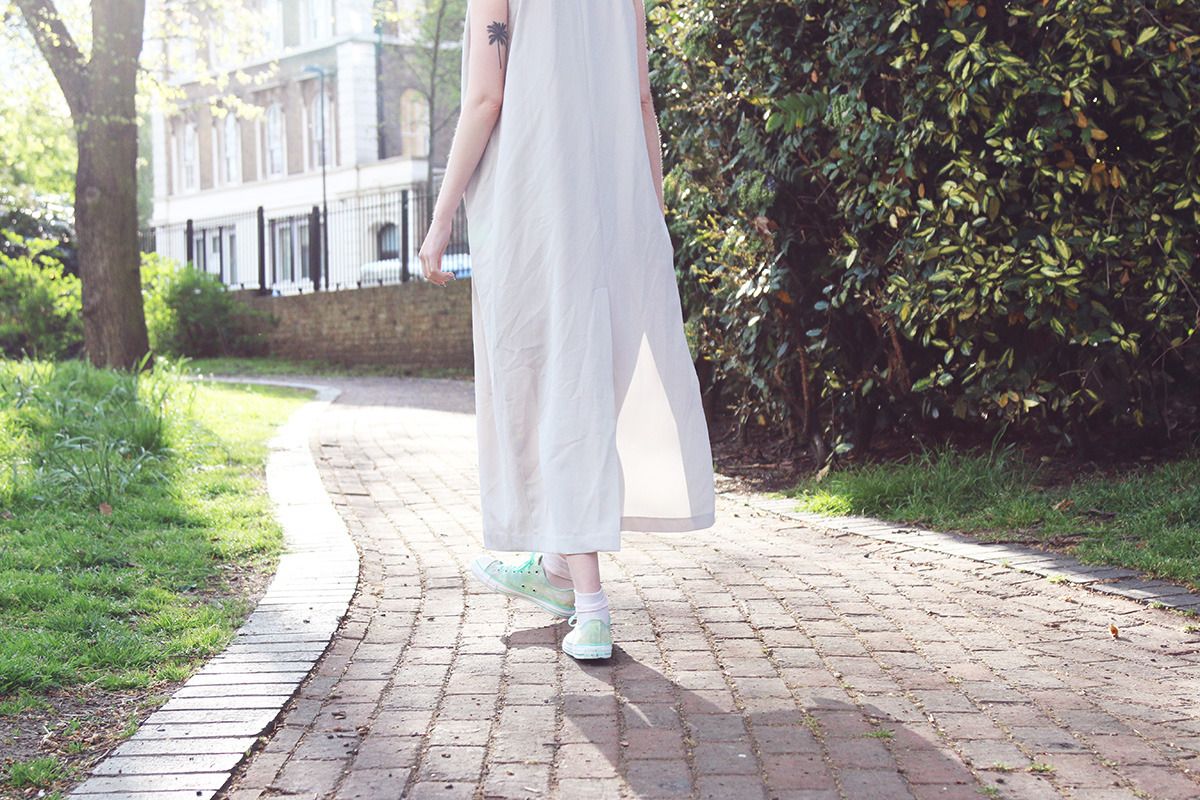 +–+–+
PHOTOS: GEORGE ROCKETT
EDIT & WORDS: ZOE LONDON
FEATURING:
TOP: H&M (but at least 3 years old sorry)
JACKET: MISSGUIDED*
SHOES: CONVERSE*
SOCKS: TOPSHOP
SUNGLASSES: ASOS
NECKLACE: BOOHOO.COM*
+–+–+
Last weekend I went to see Montage of Heck, the biopic about Kurt Cobain by Brett Morgen. It took him something like eight years to make and he had total access to some of the most closed off pieces of home video, hand-drawn sketches and even the mixtape of the same name – Montage of Heck. It's really interesting and I found it actually hit me real hard in the heart harder than I thought it would. It's been getting mixed reviews across the board but for me it was perfect. A piece of film art showing the inner workings of a man we never will really understand properly as close to real life as possible.
Just like everyone else the Kurt Cobain I 'knew' of was of the same romanticised version that not only adorns tumblr but seems to be painted the same way everywhere. A bit like Freddie, or Elvis or those dudes we never knew but paint pictures of in our minds that we don't even know are right. Probably art not even using the right paint, to start with. Kurt seems to have such a mixed bag of pieces about him all over the shop, and all inside the shop, which can get a bit upsetting. Anyway, Montage of Heck was such an eye opening piece of work that helped me understand much more closely why he was how he was, and how conflicted he was about fame whilst still being incredibly famous at the same time.
Being just that tiny bit too young for Nirvana at the time, for me I came across the rebellious loud messy sounds of Nevermind as a young teen – around the same time I heard Green Day records – the early 00s ish – and they followed my love of The Clash as a kid, leading me firmly into a path of punk/rock and then those grunge-ier sounds of the 90s. I have very fond memories of sitting on my bedroom floor just staring into space, letting the sounds and words enter my brain as I just sat and listened to these mixtapes that me and my friends would make. No internet then so while I knew nothing about Nirvana really, I liked what i'd heard and seen on MTV Two. Liking a band back then wasn't as accessible as now. Now I can log on and find out the most personal of things about any band member just by typing in their name. The closest I could get to Nirvana until the internet came about a couple years later was watching MTV, or reading Kerrang. But they were already been and gone by then.
I haven't worn a Nirvana shirt or Kurt shirt for ages really, mostly because it's definitely become iconography in it's own right, with companies like Bleach and the like embodying the grunge 'trend' what was born out of the movement spawning from the sounds. I found this H&M shirt in my wardrobe with the tag still inside it. I bought it over 3 years ago or so but just felt sad inside that Kurt's face had become something of a t shirt sold for £6.99 in a major high street retailer, that I never wore it. I was always so conflicted about it, but then at the same time, it's part and parcel of becoming so famous not only in life but after death that your image be used everywhere often without permission, i'm sure.
I looked at this tee with fresh eyes after seeing that movie and all the reading i've done about him since I saw it a week or so ago and actually for the first time I looked at it with love rather than hatred. Maybe I feel more sympathetic towards Kurt and his tortured mind and tumultuous personal life, I don't know. I guess a part of me is still sad about the whole circumstances around his tragic death. I guess it's quite nice to remember that they were both rad and groundbreaking when they came out and even if they're being used as 'trend' and fashion now, I guess it can only be positive that they stood for something and made that big an impact on the world. Maybe it's been misconstrued these days, but 20 years after his death, it's only natural as time moves on.
I do still feel conflicted about wearing this top from h&m though. I know Kurt would have hated it. I think I think about things too much.
Anyway, it definitely wasn't warm enough to wear this outfit, oops.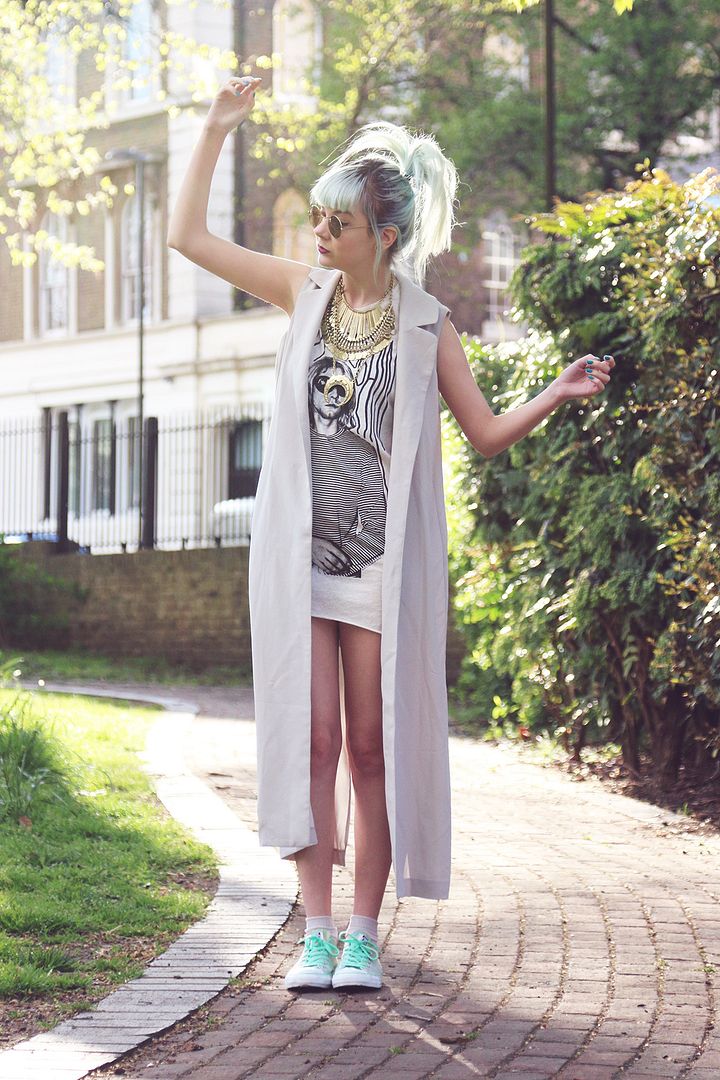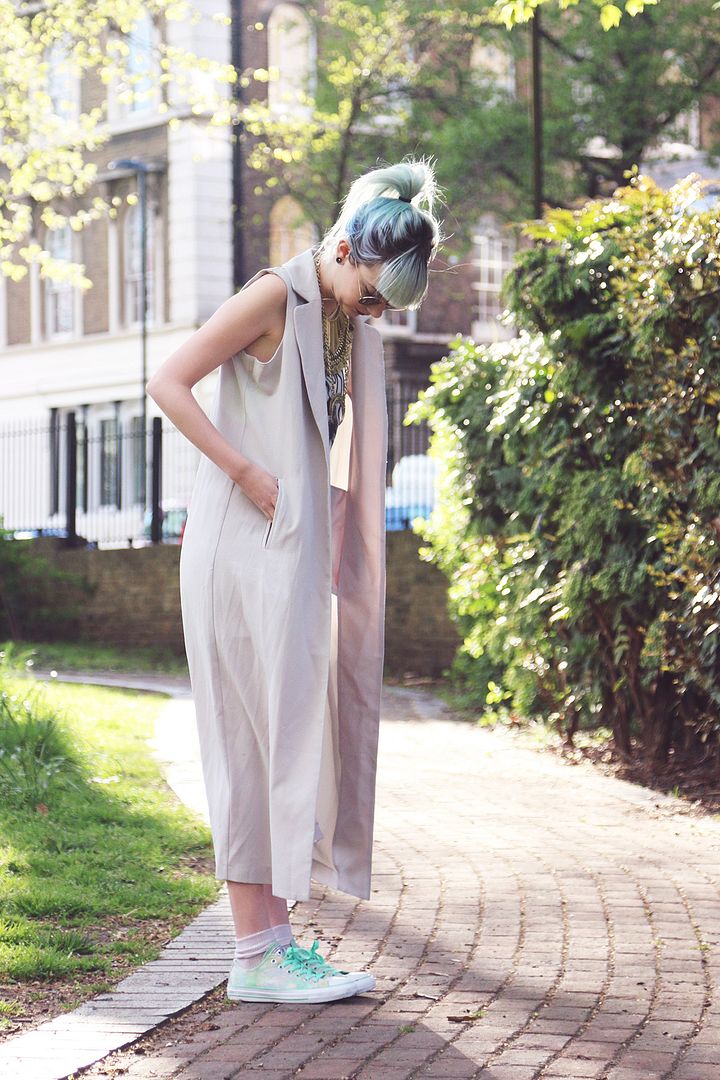 +–+–+
S H O P
!function(d,s,id){var e, p = /^http:/.test(d.location) ? 'http' : 'https';if(!d.getElementById(id)) {e = d.createElement(s);e.id = id;e.src = p + '://' + 'widgets.rewardstyle.com' + '/js/shopthepost.js';d.body.appendChild(e);}if(typeof window.__stp === 'object') if(d.readyState === 'complete') {window.__stp.init();}}(document, 'script', 'shopthepost-script');

JavaScript is currently disabled in this browser. Reactivate it to view this content.
+–+–+