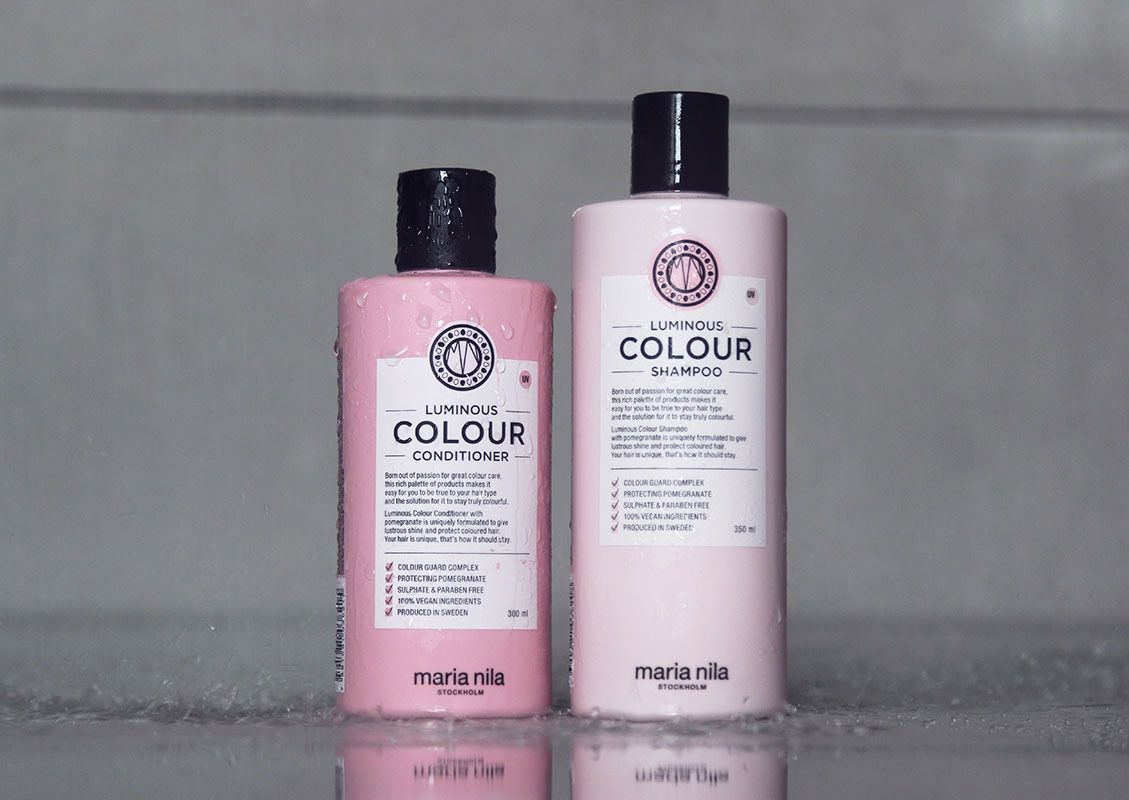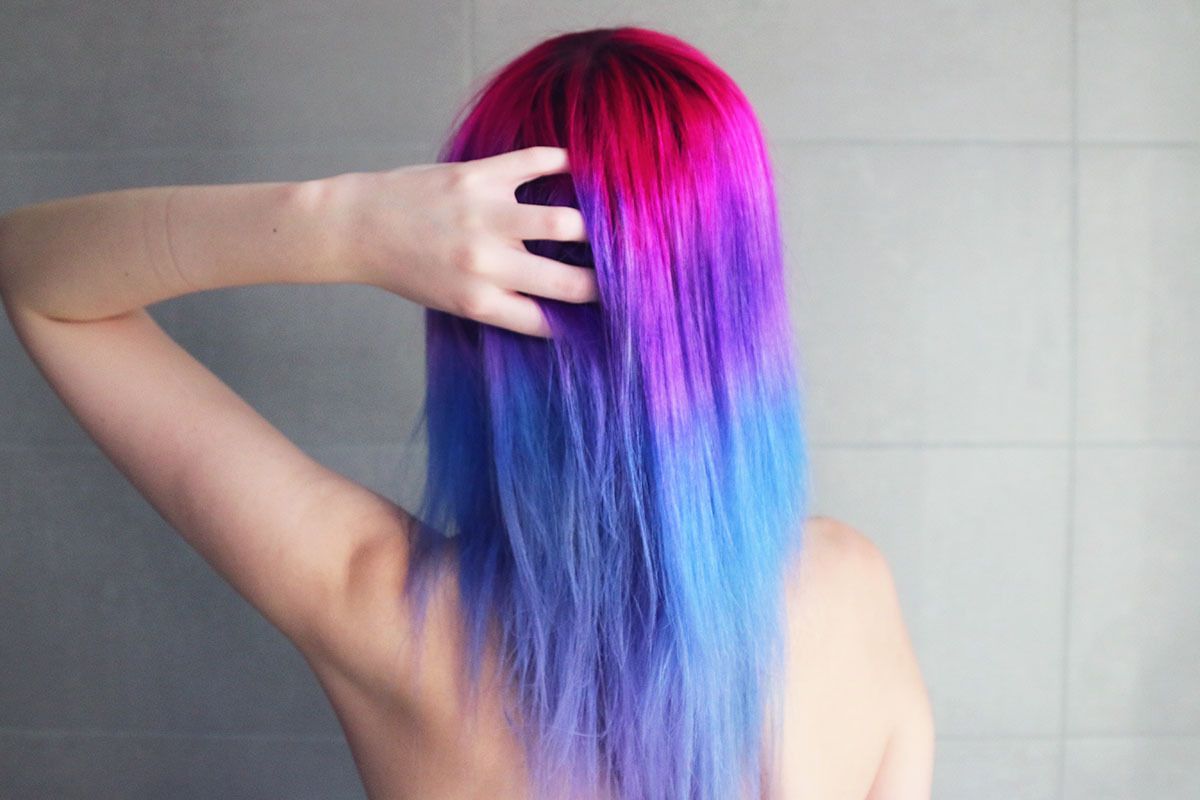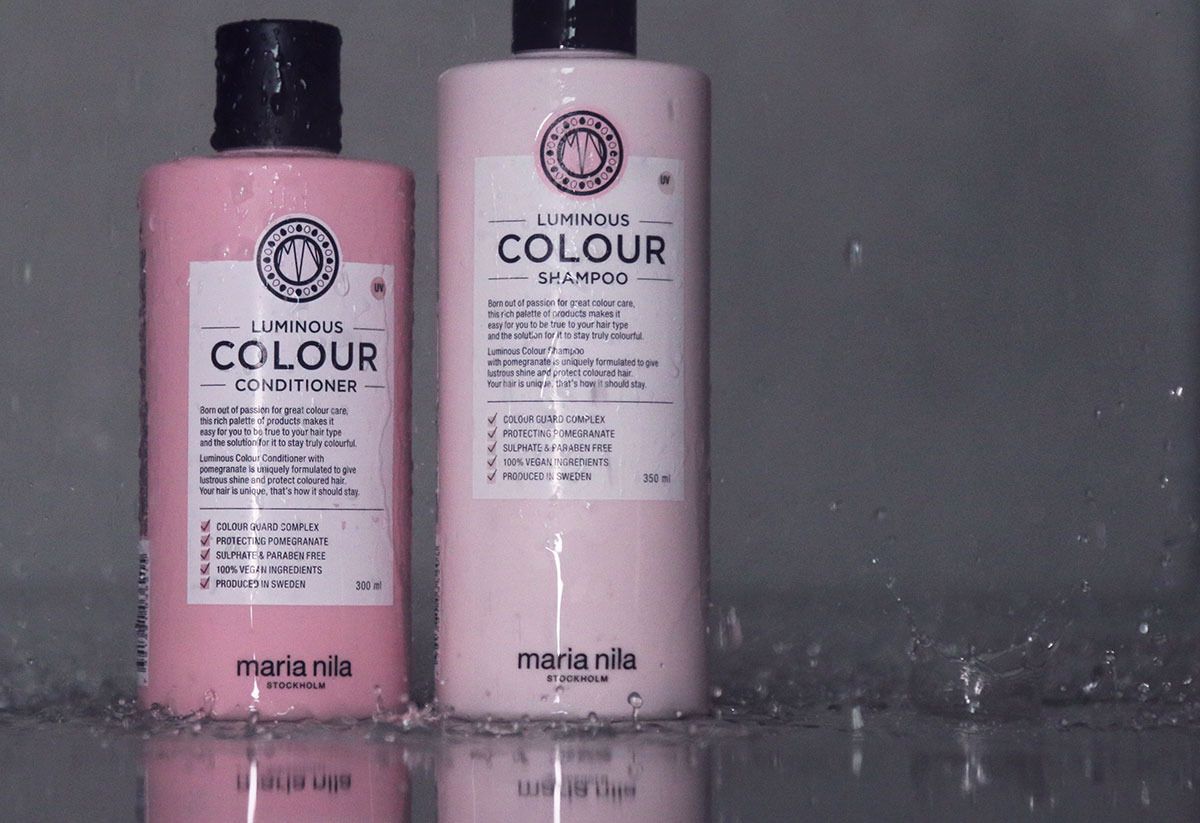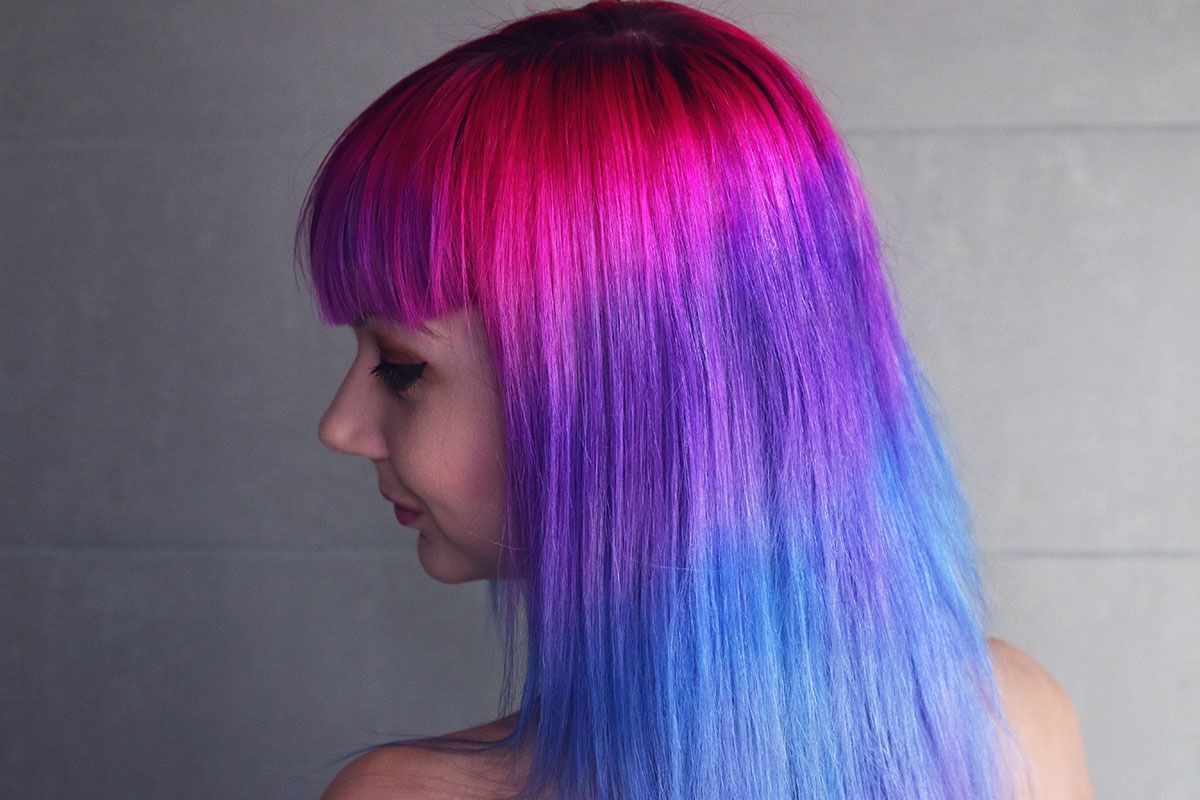 +–+–+
PHOTOS: GEORGE ROCKETT
EDIT & WORDS: ZOE LONDON
COLOUR PROTECT HAIR CARE IS VERY HIGH UP ON MY LIST OF PRIORITIES FOR WASHING, SO HOW DID THE NEW MARIA NILA STOCKHOLM RANGE FAIR UP?
FEATURING:
MARIA NILA LUMINOUS COLOUR SHAMPOO*
MARIA NILA LUMINOUS COLOUR CONDITIONER*
+–+–+
Hair care is very important to me, in my opinion it's right up there with good skincare. It's so crucial when bleaching hair a lot that I spend time and money on finding new, and great products that keep my coloured locks glowing in the sunlight. Maria Nila Stockholm is a new colour brand that sells both shampoos and conditioners as well as 'hair refresher' dyes – which I am still yet to try. Anything that's designed for bright/dark coloured hair is a win in my book, so as soon as they arrived in the post I popped them in my bathroom, ready to trial them out.
Now, I am a die-hard Fudge Urban fan. I use the Fudge Urban Colour Lock Shampoo and Conditioner religiously like it's going out of fashion and I have done for the last year and a half, so for something to come in and shake up my routine – it's gotta be good. Primarily a salon brand and available
through salon retailers Sallys
here in the UK, Maria Nila's philosophy is to make products that don't compromise the hairs' health, and are also kind to the environment at the same time.
Nothing really beats a salon wash, but finally you can replicate those feelings at home with this stuff. For me it shampoos through with minimal colour 'fallout' if you will – ie; I don't seem to lose as much colour dye in the water – and the conditioner leaves my hair without flyaways, no frizz and a silky soft finish. Hopefully you can see in the photos how shiny and healthy it looks with the help of this haircare.
My tricks for washing, blowdrying and looking after brightly coloured hair? Well, only wash when you need to – I wash every 2/3 days – and don't use a hot setting when blowdrying. Also, take blowdrying carefully and slowly using radial brushes that will help to tame any slightly frazzled hair.
I'm so happy with the condition of my hair in this temperamental Summer heat and the sun's rays hitting down and bleaching my head seems to have made minimal impact recently, so for me the Maria Nila Luminous range seems to be working well. It seems to be pretty reasonably priced too, so that always helps! Let me know what you think of the look of this below and if you'll be trying out this new Swedish hair brand?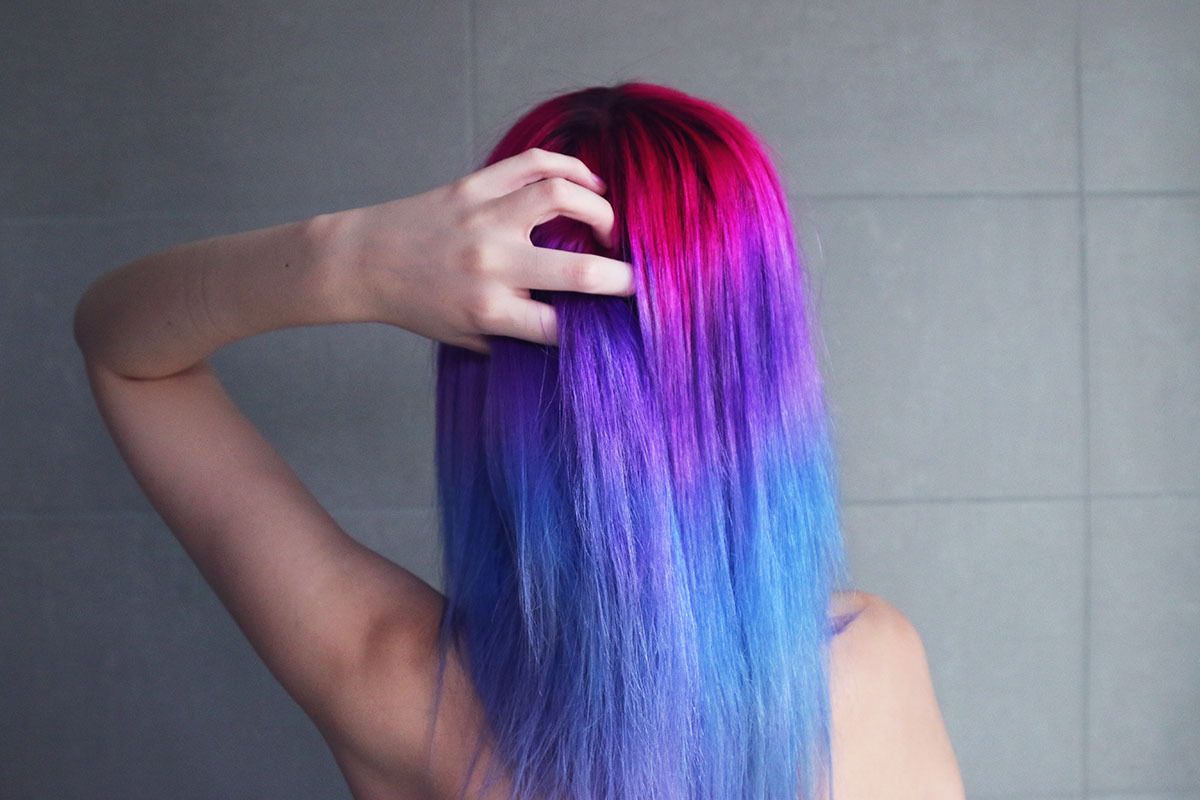 +–+–+