+–+–+
PHOTOS & WORDS: ZOE LONDON
#MACNIFICENTME, A CAMPAIGN WITH HEART AND SOUL – AND A RIDICULOUSLY GOOD OUTCOME IN PRIZE FORM!
+–+–+
This isn't a sponsored post. Sometimes, I just see things and resonate with them beyond belief. While it's nice to be paid for your opinions, my pride for my space on the internet goes far beyond paying my rent and further into sharing things that genuinely are awesome, for positive reason. With that in mind, MAC Cosmetics' newest campaign MACnificent Me is probably my favourite campaign of the entire year – with regard to the beauty industry.
Times are changing. We've seen Selfridges embrace beauty in all forms this year, and of course the rising powerful force that is Illamasqua has dominated the honest, unique makeup selling here in the UK for the last few years. But let us not forget where it all began. MAC Cosmetics has been at the forefront of brave and innovative boundary pushing collections and campaigns for 30 years this year. MACnificent Me is a little bit of that, with a new modern twist.
MY MACNIFICENT ME MANTRA

+–+–+
I won't ever bow to convention. And why should I? That's not what I do, not what I'm about. Hey, if I wanna wear black lips with a black smokey eye – who's gonna stop me? Every day I wake up, I look at my blank canvas and paint it in the expressive way that i'm feeling. It can be as minimalist or as bold as I feel. I never wanted to blend in. I never wanted to stay a certain way. So i'm pretty confident my mother definitely wished I was a bit more normal when at the age of twelve and up I was staining the bathroom with red hair dye – but neither she nor my family would change me for the world. My hair's been every colour you can dream of, and now it's my signature blue. Me. Finally. Not only does the colour of our skin not define us, but neither does the colour we choose to paint it. Goths, skins, neon ravers and barbie gals, we're all just beyond beautiful. And hey, I wouldn't change any of me for the world.
+–+–+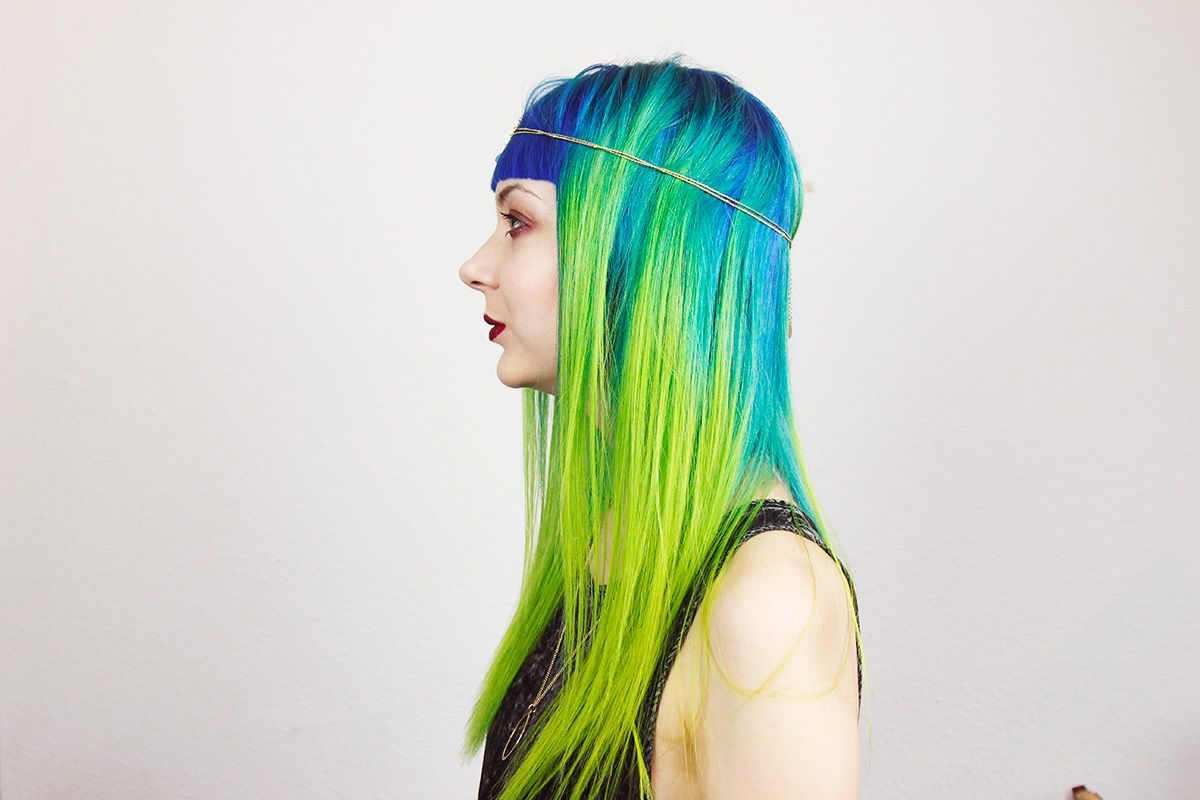 MAC Cosmetics is looking for six new faces to represent what they stand for – beauty in all forms – for a campaign in 2015. Absolutely anyone can enter, and what you need to do to enter is to submit your honest feelings, and thoughts surrounding anything that makes you, you. All you need to do is log on to the microsite, and submit your very own mantra that speaks to the 'Style, Heart and Soul' of the contestant, along with a 100-word essay.
The six winners will be flown to New York City (we know how I feel about that place) in February 2015 for the photoshoot where they will then be revealed in October, coinciding with the launch of the MACnificent Me collection. Wow.
If there's anything i'm gonna whole heartedly encourage you to do, it'd be this. Go, make your voice heard, create your very own mantra and good luck with the competition. It ends on December 5th, so you don't have much longer to submit your entry. Need a bit of inspiration? My mantra is above. Will you be entering MACnificent Me?
macnificentme.com
.