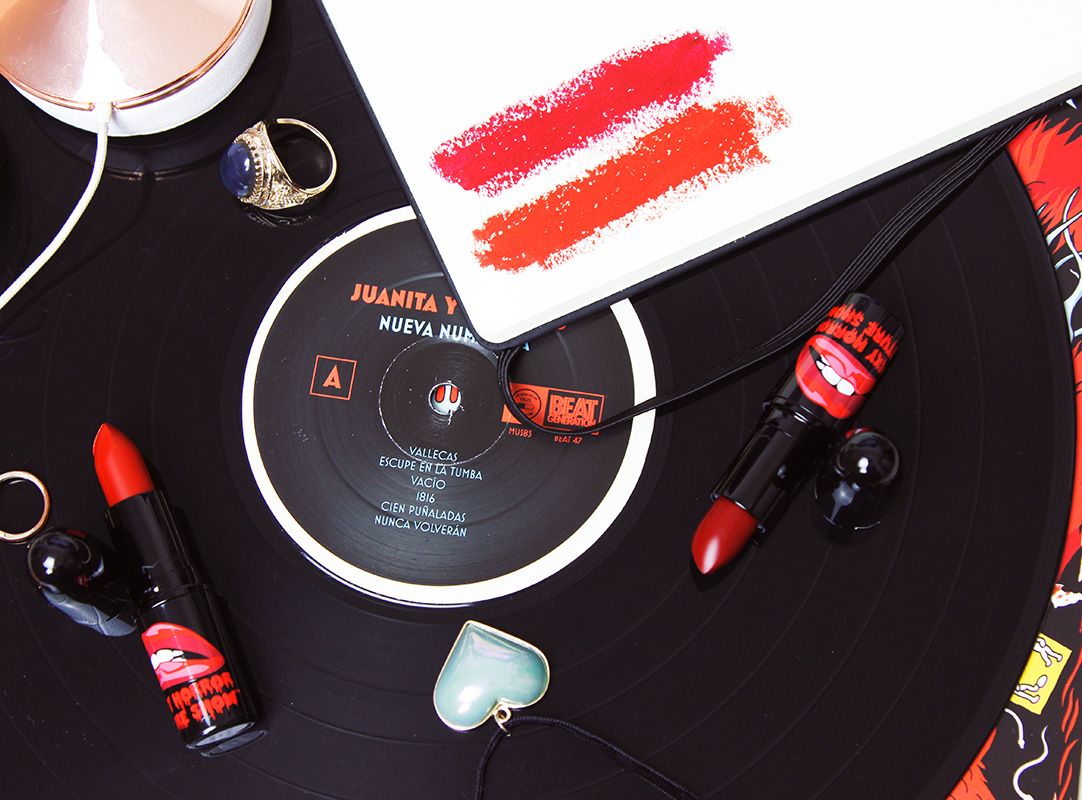 PHOTOS & WORDS: ZOE LONDON
MAC FOR ROCKY HORROR LAUNCHES LATE OCTOBER. WILL YOU BE ENTERING THE TIME WARP TO GET A PIECE OF IT FOR HALLOWEEN?


FEATURING:


MAC COSMETICS LIPSTICK IN STRANGE JOURNEY*
MAC COSMETICS LIPSTICK IN FRANK-N-FURTER*
Rocky Horror is so iconic, and so British, it's literally the perfect collab for Halloween. I haven't seen it in absolutely ages – so I think it might be time to dig out the fishnets to do these lipsticks justice, but you don't need to be a die hard Rocky Horror fan to appreciate a little bit of MAC entering your life on Halloween! For this year, MAC is releasing a pretty big collection spanning across glitter pigments, an eyeshadow palette, four different red lipsticks and of course – big, bold, lashes.
I have two of the lipsticks a little early before their release later this month, and I just couldn't wait to share them with you – everyone appreciates a good red lipstick! There's four as I mentioned above, so there's going to be one to suit every different tone. Here's a little look at the two I have:
On the left is Strange Journey, which is a yellowish brick red, and has a matte finish. On the right is Frank-N-Furter which is a proper pinky raspberry red wine, and is also a matte finish. I found that both of them aren't all that drying, meaning they don't drag over the lips like some MAC lipsticks can be a bit guilty of (hello Ruby Woo!) They also have quite a nice bit of moisture so they feel comfortable to wear on the lips, just like most MAC lipsticks.
I think of the two I prefer Frank-N-Furter, just because it's totally more up my street personally, but I think Strange Journey is gorgeous too! I think this collection is going to fly off the shelves for Halloween, especially the eye liners and nail polishes as well as these lipsticks!
The Rocky Horror MAC collection lands at maccosmetics.co.uk on 23rd October, and in MAC Stores from 31st October – literally a Halloween launch!
What are you thinking about MAC's Rocky Horror collection? Fancy the look of either of these lipsticks?